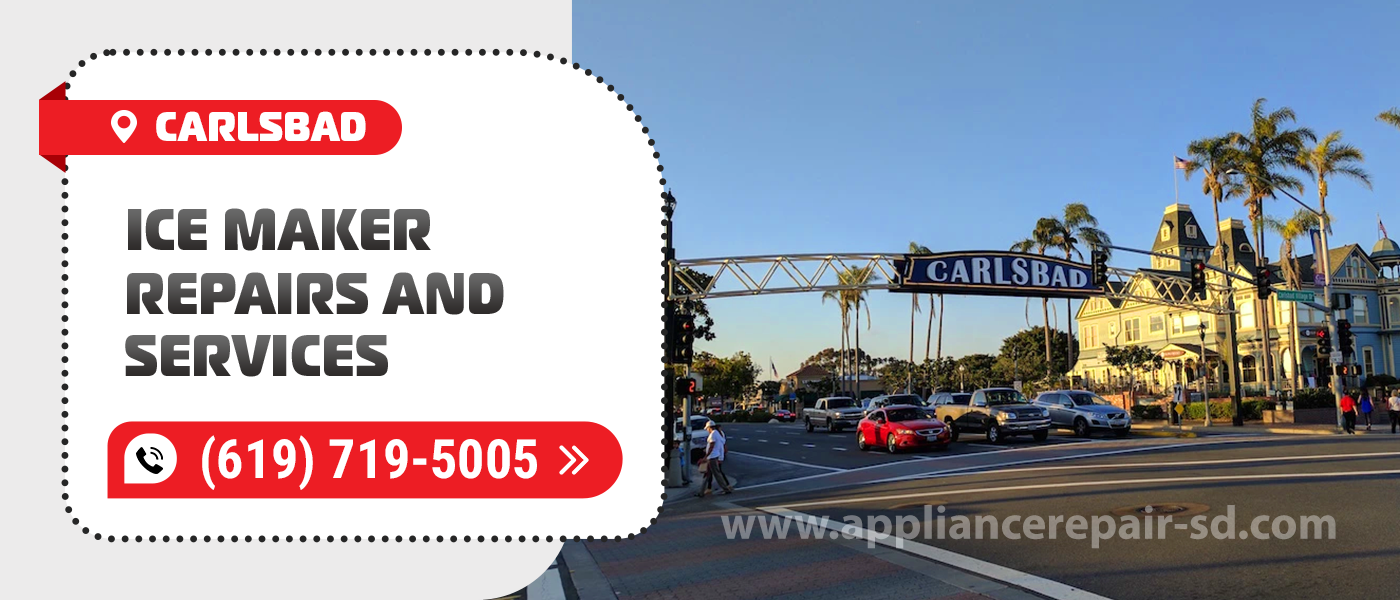 Ice Maker Repair in Carlsbad
If you notice your ice maker working not the way it should, do not rush to buy a new one. Appliance Service Center knows how to make it back to normal quickly and at the most affordable price. With over 20 years of experience, we provide the most precise and effective Ice Maker Repair in Carlsbad, CA. And our local office is open 24/7 to be around whenever you need us!
Offering the swiftest Carlsbad Ice Maker Repair is one of our features. In over 90% of orders, we complete the work on the same day you apply. You can also pick any other suitable moment. Even if you need us urgently right now, it is not a problem! Just inform us about your urgency and the technician sets off to you as soon as possible. It is available even during days off and after hours and costs only a little bit more. With us, you forget what a long expectation is!
If you place an online order, you get a callback in counted minutes! We do not waste your time queueing on phone, so you get the needed information instantly. By calling us, you can not only apply for Ice Maker Repair in Carlsbad, CA but also clarify the existing situation. We offer a free consultation and remote diagnostic. Sometimes it may appear that you can resolve the issue yourself with our instructions. Or that the work is not cost-effective, so there is no sense in fixing your unit. If we indicate it after arriving, we only take a little Service Fee and recommend the most suitable replacement. 
Still, the most common way out is to get qualified assistance from our specialists. To find out exactly what is the best solution, let us know what issues you face. The most common troubles that happen with ice makers are…
The water supply valve, reservoir, pump, pipe, or filter requires replacement or cleaning, so the water is not supplied properly or is dirty.

The ice cubes have a filthy smell or taste.

The unit produces cubes too big, too small, too soft, too solid, or wrong-shaped.

The water condenses under the unit, leaks, or drips.

The refrigerating coolant is leaking.

The temperature is too warm or too cold.

The ice is covered with ice mold or not divided into cubes and cannot normally eject.

The sensors are worn out, dirty, or spoiled, so the ice keeps falling into the ice basket after it is full.

The cubes do not fall into the basket.

While the unit is on, it produces knocking, humming, bubbling, buzzing, or other wrong sounds.

The appliance does not make any ice.

The warped or destroyed fan baffles or blades, flaps, bearings, belts, leveling feet, seals, inlet pipes, inner tubes, door hinges, joints, interlocks, springs, buttons, knobs, switches, or other details.

The unit does not turn on or off, goes on and off repeatedly, or shuts off itself.

The power switch, motor, thermostat, control panel, gearbox, compressor, fan, control arm, ice-cutting mechanism, or other hardware is out of order.

The control panel, screen, timer, or controllers malfunction.

The electricity supply is unstable or disrupted.
Some of them can be eliminated in minutes and others require a more complex approach.
Each of our technicians has perfectly refined skills, broad knowledge, and endless responsibility. They show flawless results for all Carlsbad Ice Maker Repairs they conduct! Our team reanimates even the oldest and the rarest items! They fluently cope with all models of any brand of ice makes, including luxury and the latest ones. Their qualifications are growing all the time, as they have regular training and get licenses from the best manufacturers.
Another reason for the highest quality of our Ice Maker Repair in Carlsbad, CA is the best spare parts. We use top-rank details, original or alternative ones, which perfectly fit and ensure smooth and long performance. We provide a 1-year guarantee for all the details, so you do not doubt that we picked the best ones! And we back up our labor with a 90-day warranty as well. We are in charge of each of our actions!
You can see many other proofs of our reliability on our Google page. Our clients leave their tons of positive reviews about the best Carlsbad Ice Maker Repair we provide. They note a friendly attitude, client focus, and the best results. Being absolutely happy with our services, people return to us with other tasks and recommend us to friends.  As a reliable company, we successfully withstand competition with other service centers since 2001.
One of the most loved features of our customers is the best cost of our work. We offer the most favorable prices for any Ice Maker Repair in Carlsbad, CA. With us, you never pay for useless work or face hidden fees. We are honest about the condition of your unit and clearly inform you what you pay for. Thus, we have the fairest rates and offer the most rational solutions. Plus, we have special prices for veterans, seniors, returning clients, and booking online.
If you are looking for the best Carlsbad Ice Maker Repair and Service, here is the solution! We provide the highest quality for each order, complete it in the shortest terms, and charge the most adequate price. To get it, just call us or fill in the form on our webpage. Appliance Service Center is anytime ready to make your appliance perform perfectly again!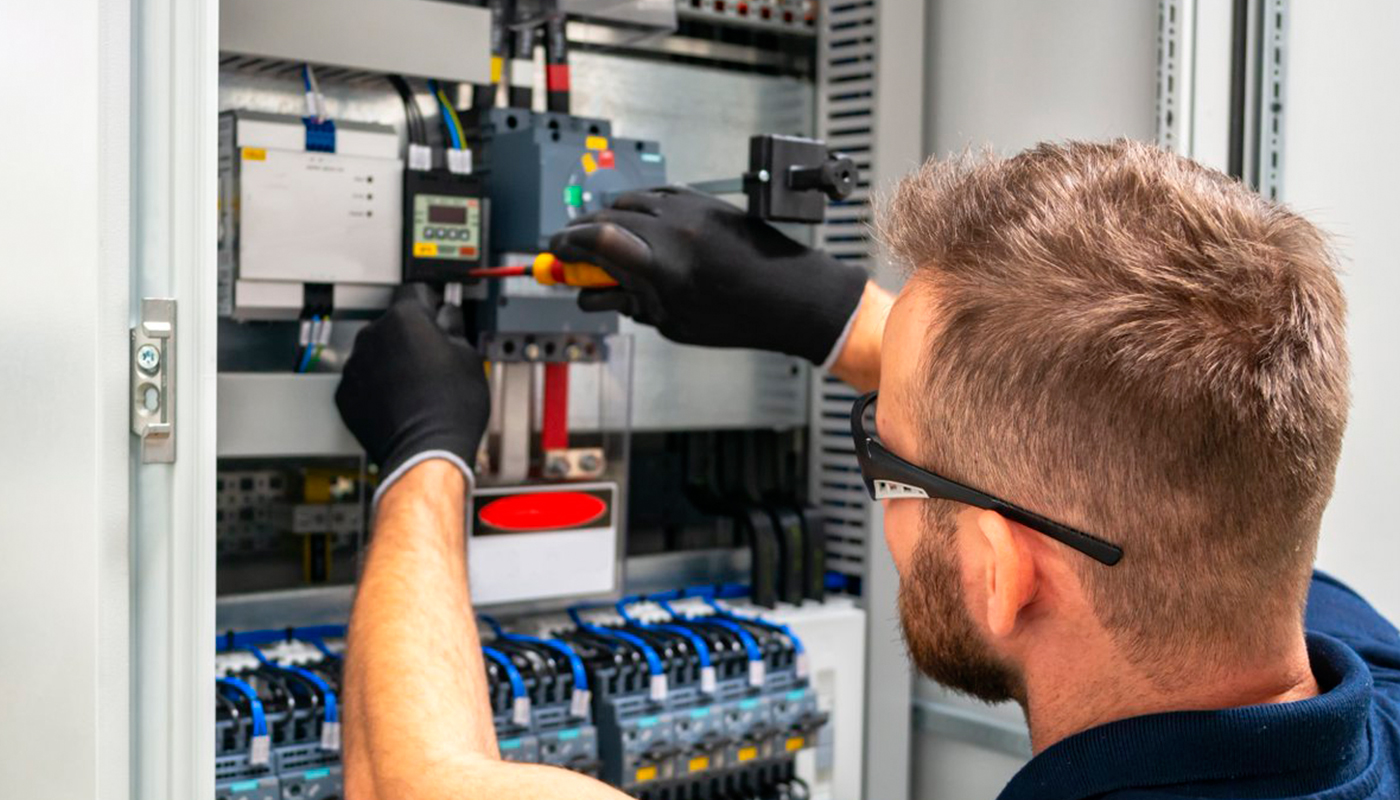 We use only professional equipment and tools, original spare parts, and high-quality consumables. Our technicians have 20 years of experience working with all types of household appliances from well-known brands. Specialists constantly improve their skills to provide you with high-quality services.
Frequently Asked Questions
Do you have any questions you would like to ask us? We recommend reading the answers to the most frequently asked questions first. If you don't find the information you need here, give us a call.