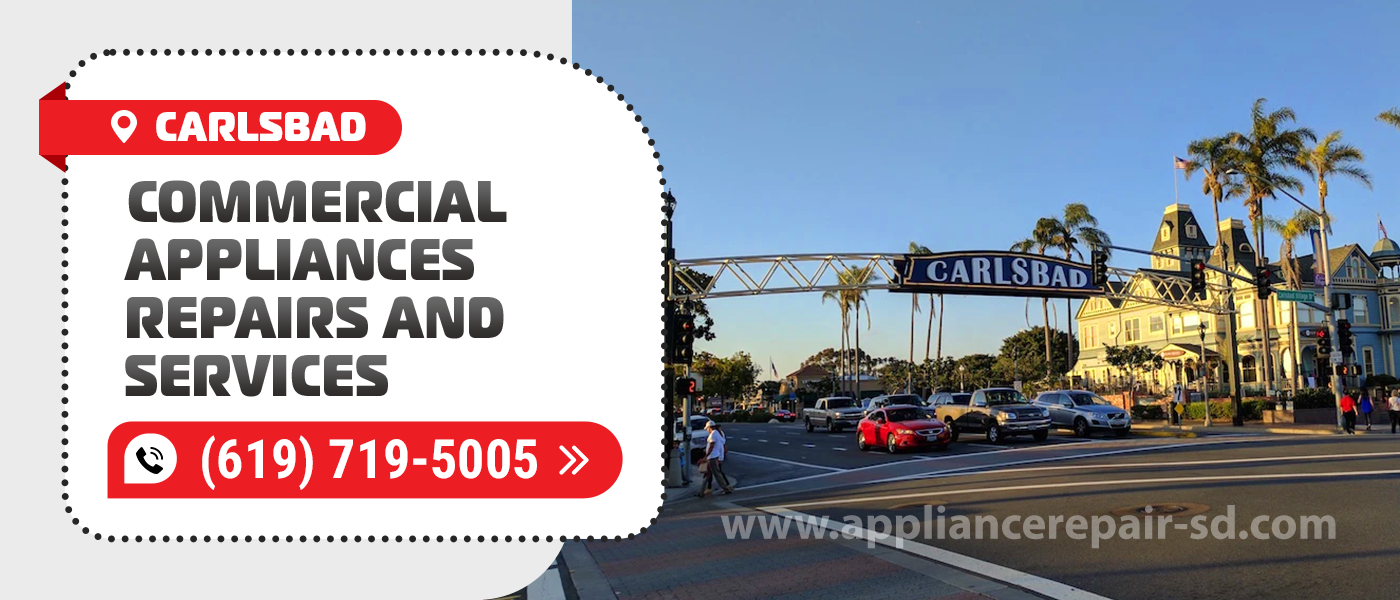 Commercial Appliances Repairs in Carlsbad
If a hood or range fails in the cafe or bakery, it is a disaster for the work process. The same is about dishwashers, freezers, air conditioners… Hotels, malls, shops, offices, and other institutions have numerous essential appliances for routine and comfort. But there are many factors that affect the condition of our electronics. To prevent breakages or eliminate them, you can rely on Appliance Service Center. Since 2001, we are the most reliable provider of Commercial Appliances Repair in Carlsbad, CA! With us, you quickly get the wanted result of top quality at the fairest price.
So, why choose us? There are many reasons!
We offer the swiftest

Carlsbad Commercial Appliance Repair

. In over 90% of orders, it takes less than a day to complete any task! We spend minimum time on the road as we are situated in the most convenient place.

Our local office is open 24/7, so you can rely on us even during days off and non-working hours. For urgent cases, our specialist rushes to you within 15 minutes after you apply. And it costs just slightly more than normal orders.

We set the most affordable prices for any

Commercial Appliances Repair in Carlsbad, CA

. You always clearly know what you pay for!

We are always looking for the most effective solutions. Thus, if we arrive and indicate that the repair is too expensive or not advisable, we clearly inform you. In such a case, we only take a service fee and recommend a replacement according to your needs and budget. 

If we can fix your item but you refuse it, we also take a service fee for diagnostics. In this case, you have 30 days to change your mind. If so, these funds become a part of the payment for the repair.

For companies and businesses, we offer to sign a contract for long-term cooperation. Thus, we regularly check all your electronics and provide the needed maintenance to keep them in proper condition.

Our staff has over 20 years of experience and knows all the subtleties of different units. It means that we provide the highest quality

Carlsbad Commercial Appliance Repairs

in any situation!

With perfectly honed skills, broad knowledge, and endless responsibility, we always reach the best result. You will not face a soon failure, tottering, or squeaking when we complete the task!

Your room remains clean when we finish, as we proceed with the needed work neatly and dustless.

We conduct the most precise

Commercial Appliances Repair in Carlsbad, CA

using the best professional equipment. We have top-notch tools and materials to ensure smooth and durable performance for each unit.

We can use original or alternative details for the needed replacement, adjusting to your budget. But for all of them, we have only high-quality ones!

We work with all types of appliances of all brands and models. It includes refrigerators, freezers, wine coolers, ice makers, dryers, washing machines, dishwashers, air conditioners, heaters, climate control systems, humidifiers, thermometers, hoods, vacuum cleaners, cooktops, ranges, ovens, stoves, microwaves, scales, office equipment, etc.

For the swiftest clarifying the condition of your unit, we offer free consultation and remote diagnostics. It helps to detect the reason for the breakage, the needed procedures, and the approximate cost of such

Carlsbad Commercial Appliance Repair

.

Our technicians have licenses from manufacturers, which lets them easily deal with the latest and the queasiest luxury items.

We are confident in the highest quality of each

Commercial Appliances Repair in Carlsbad, CA

we conduct. Thus, we provide a 90-day labor guarantee and a 1-year warranty for details.

Our clients are fully satisfied with our work and attitude. They recommend us to friends and post many positive reviews on the net.
Appliance Service Center successfully competes with other service centers since 2001. We offer the best conditions, prices, and timing. You can call us or leave the order on our website and get a callback in counted minutes. Whenever you are looking for the most reliable Carlsbad Commercial Appliance Repair and Service, we know how to help you!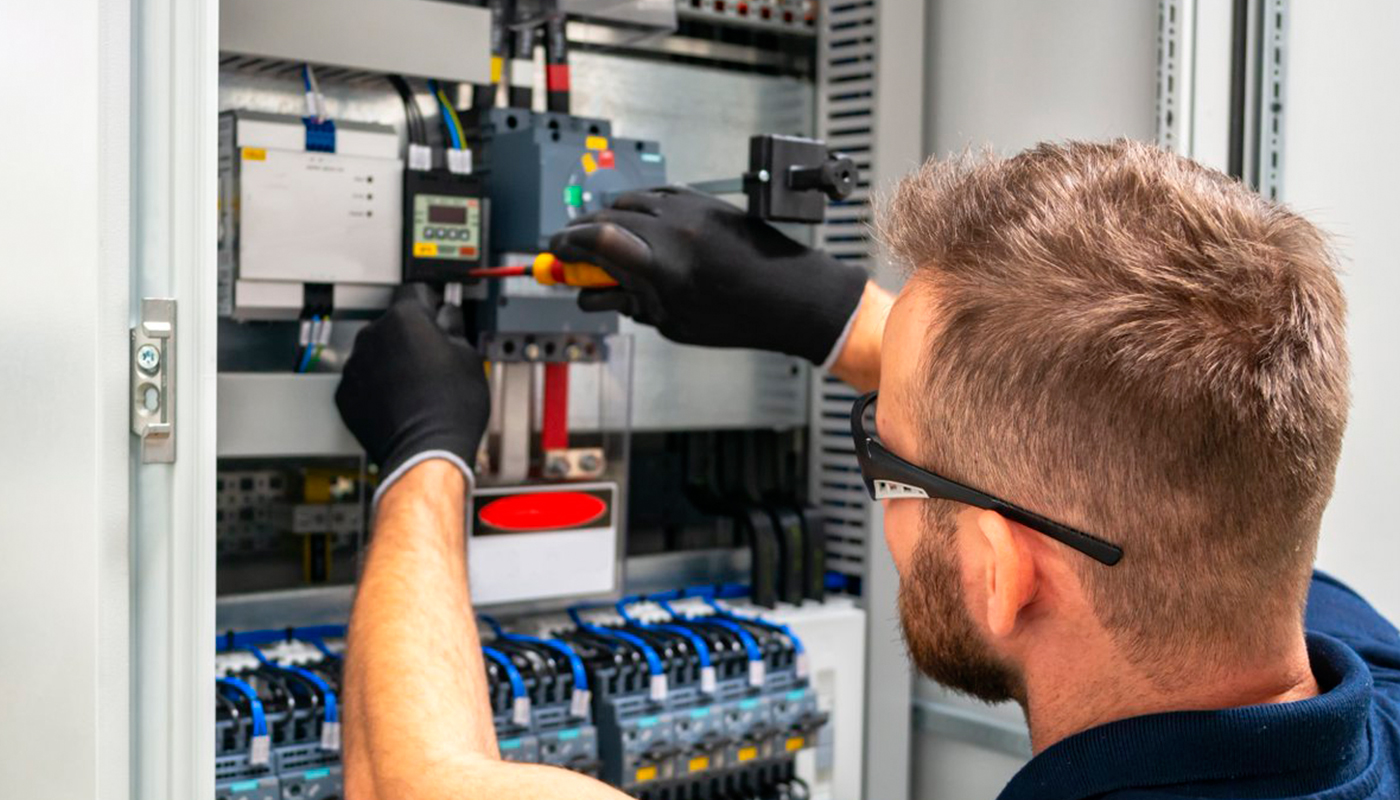 We use only professional equipment and tools, original spare parts, and high-quality consumables. Our technicians have 20 years of experience working with all types of household appliances from well-known brands. Specialists constantly improve their skills to provide you with high-quality services.
Frequently Asked Questions
Do you have any questions you would like to ask us? We recommend reading the answers to the most frequently asked questions first. If you don't find the information you need here, give us a call.