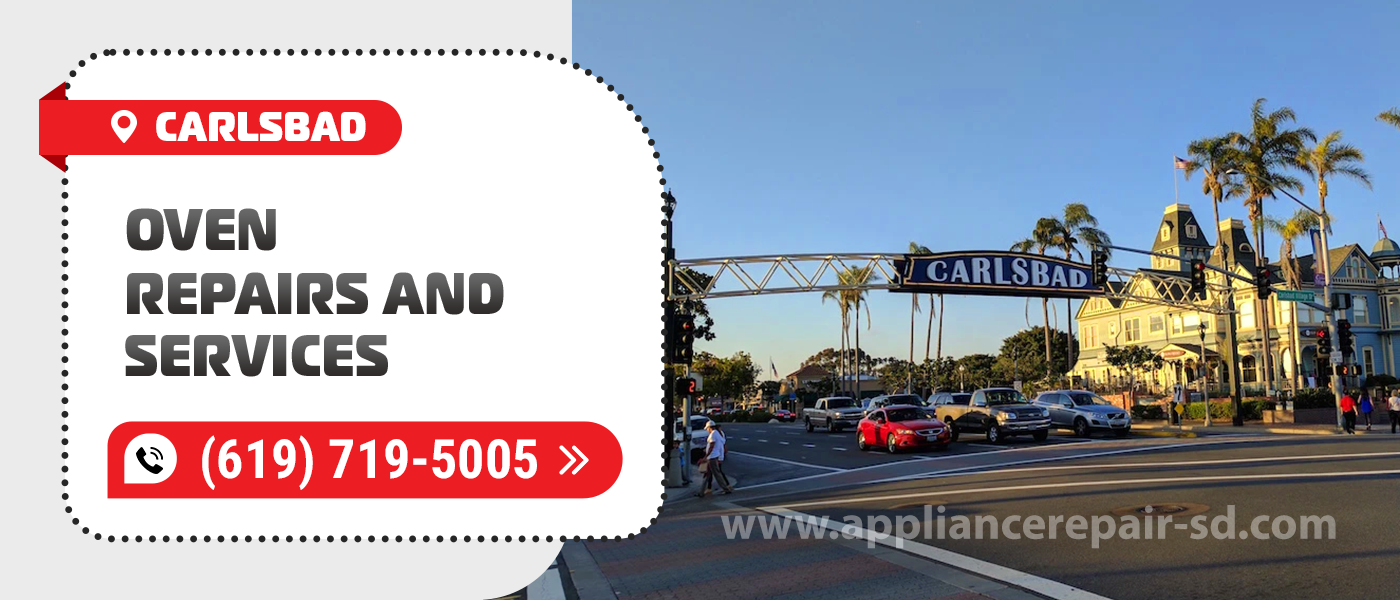 Such an appliance as an oven requires special attention, as it mostly deals with gas. It means that if this item fails it is not only inconvenient but also may be dangerous! The best solution to prevent or eliminate such issues is to apply to Appliance Service Center. Our team has outstanding skills and over 20 years of experience, so deals with anything! We offer the swiftest Oven Repair in Carlsbad, CA of top quality at the most affordable price.
Regardless of how complex is the issue and what is the model of your oven, our team always finds the most effective solution! Their qualification is always developing, and they have licenses for dealing even with the latest and luxury items. We conduct the most precise Carlsbad Oven Repair for all types of commercial and household ovens of all brands. Facing various units daily since 2001, we know how to serve each appliance with the highest quality. And we confidently back up our work with a long-term guarantee.
We have selected the best professional equipment and materials to be ready for any needed procedures. Thus, arriving at your place, we have all the needed tools for any type of Oven Repair in Carlsbad, CA. Another important thing is what details we use. We have a huge choice of top-quality original and alternative spare parts. We can pick perfectly fitting ones, so your item runs smoothly for a long after we finish.
And you never have to wait long for the best result! Our managers arrange everything in the most convenient way. Thus, we offer the quickest Carlsbad Oven Repairs. In an absolute majority of applications, we complete your task within a single day. You can also request an urgent arrival of the technician for a little additional payment. In such a case, we rush to you immediately even during non-working hours or days off. Our local office is open round the clock and is always available for you!
You can also get a free consultation at any moment! Our polite and friendly managers are always ready to answer any of your questions. To clarify the condition of your oven in counted minutes, we also offer diagnostics. It is free if followed by applying for the repair to our company. During it, we indicate the reason for the breakage and the most effective solution. It helps us announce the approximate cost of the needed Oven Repair in Carlsbad, CA to you. In case the work is not recommendable or cost-effective, we rather advise you to replace your item.
There are many issues that may happen to your oven. But none of them are too hard for us! You can see the most common troubles that you may face with this appliance in the list below.
Any heating elements do not heat, do it unevenly, or not enough.

Heating elements (induction coils, electrical coils, tans, burners, baking elements, broilers, etc.) are dysfunctional or damaged and require replacement.

Gates, vent tubes, filters, convention fans, and gas lines are dirty or blocked with crumbs and grease.

The temperature in the oven gets too high or cannot reach the needed level.

You cannot change the temperature, as controllers do not react.

The information screen shows an error or is blank.

You notice gas leakage, burning, or electrical smell.

The door has damaged joints, springs, hinges, locks, latches, or gaskets.

The door glass or body surfaces are cracked.

Fan baffles or blades, leveling feet, belts, switches, knobs, buttons, handles, or drawer mechanisms are spoiled, deformed, or lost.

The oven is vibrating, humming, grinding, or making other weird noises.

The electricity or gas supply is disrupted due to damaged wires, cords, plugs, pilot lights, or safety valves.

The appliance does not self-cleanse.

The inner bulbs are burned out or the outer light indicators are flickering or not shining at all.

The fan motor, energy regulator, thermal fuse, thermostat, control module, or other hardware part is out of order.

You cannot turn your oven on or off or it turns off itself.
We are honest with you and never waste your money in vain, overcharge, or trick you. If you apply to us, you only pay fair money for a completed job. We have the most affordable prices for any Carlsbad Oven Repair! Returning clients pay 15% less, and we also have discounts for veterans, seniors, and online booking!
Our customers appreciate not only the most favorable prices we set. They note that we have the best attitude, responsibility, and reliability. They share this honest opinion in many positive comments they leave on the net. Our customers recommend us to friends too as they know we offer the most effective Oven Repair in Carlsbad, CA!
We have the best prices for the best quality and complete the work in the quickest way! Is there anything else you expect from a decent service company? Appliance Service Center is ready to listen to any of your requirements and fulfill them most suitably for you. Just call us or place an online application to get an instant callback. We perform the most proficient Carlsbad Oven Repair and Service and make your unit run like a clock again!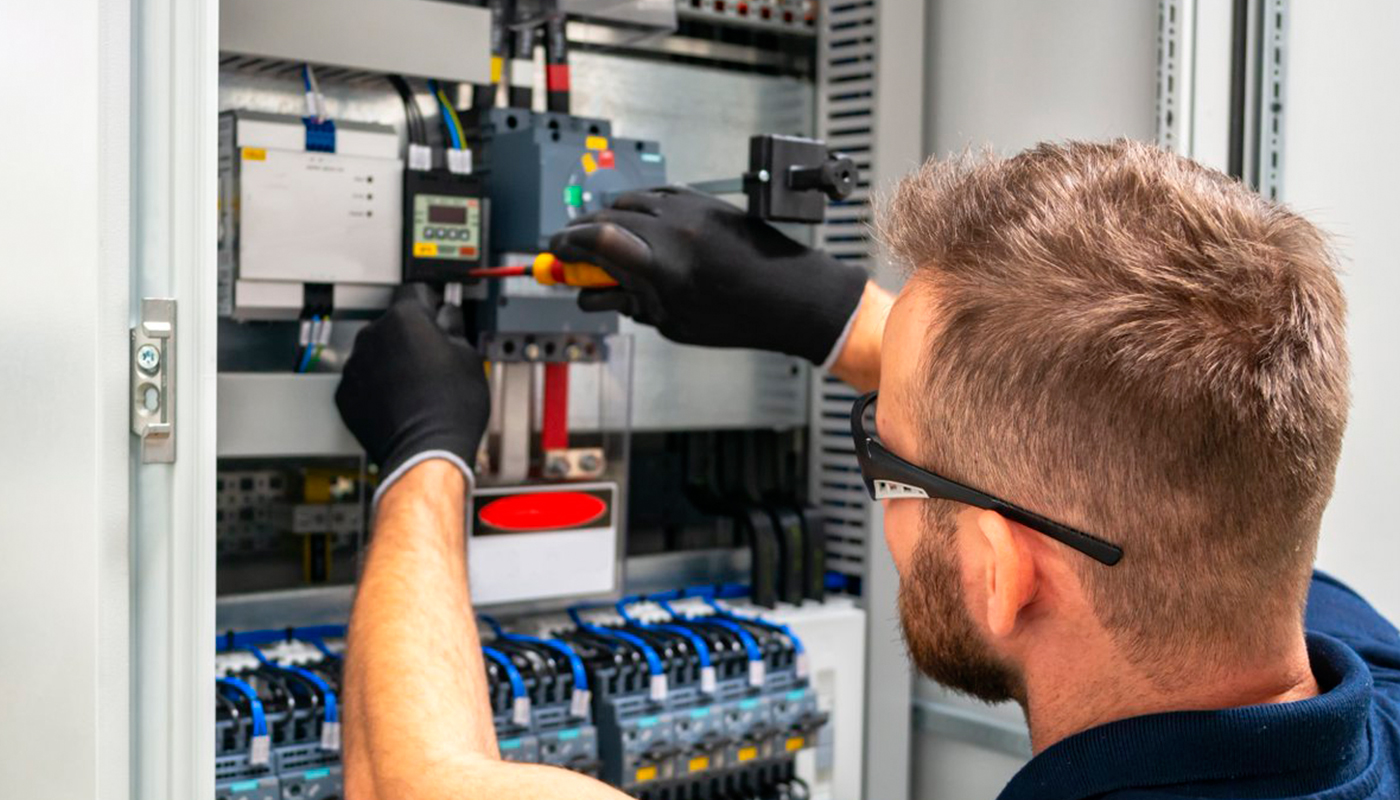 We use only professional equipment and tools, original spare parts, and high-quality consumables. Our technicians have 20 years of experience working with all types of household appliances from well-known brands. Specialists constantly improve their skills to provide you with high-quality services.
Frequently Asked Questions
Do you have any questions you would like to ask us? We recommend reading the answers to the most frequently asked questions first. If you don't find the information you need here, give us a call.