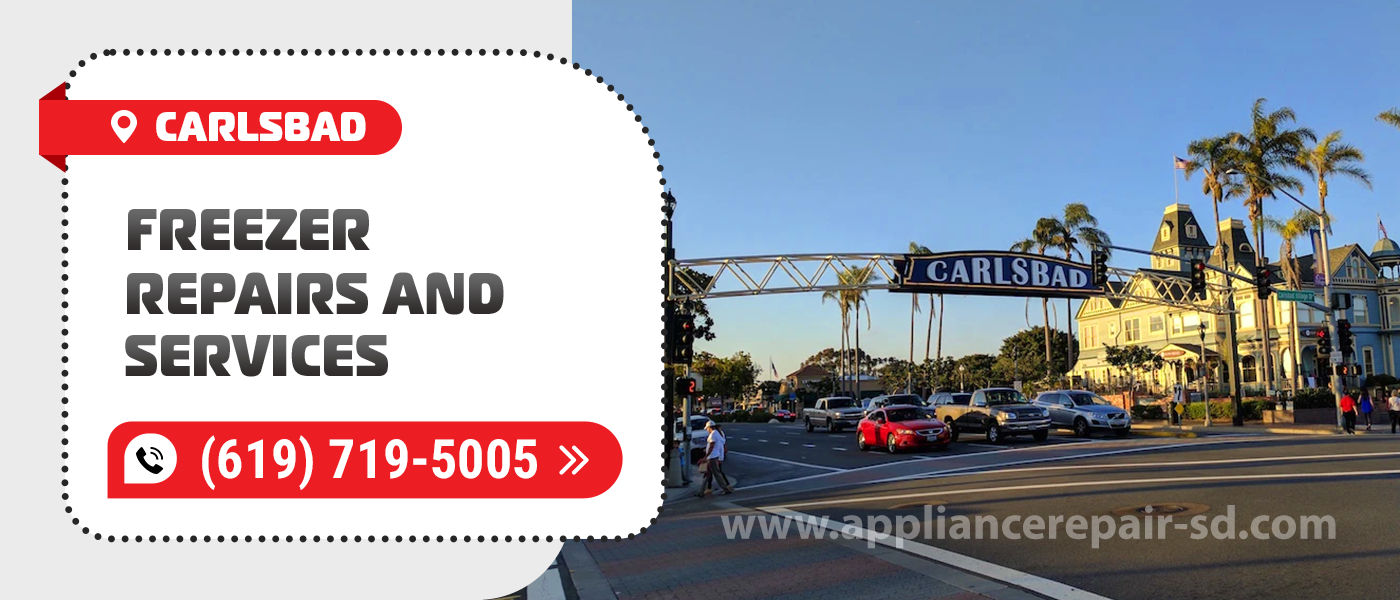 Freezer Repair in Carlsbad
Failed cooling appliances always bring a risk of spoiled products or even the room, if everything inside starts melting. It is especially unpleasant with freezers, as they provide much lower temperatures and longer storage than fridges. To prevent breakages and fix existing ones, apply to Appliance Service Center anytime! We offer the most effective solutions at the most favorable prices and in the shortest terms. With us, you get the best Freezer Repair in Carlsbad, CA of the highest quality.
Our company provides brilliant conditions and results, thus, successfully withstands the competition with other companies. Since 2001, we have conducted the most effective Carlsbad Freezer Repair for hundreds of customers. They are fully satisfied with our attitude and quality of work, so leave many positive reviews on the net. Our customers return to us with other tasks and recommend us to other people as well. It is the best indicator of the reliability of our service center.
We always offer the most affordable and fairest prices for each Freezer Repair in Carlsbad, CA. You know what you pay for and get a full report of all expenses for your order. We also have discounts for seniors, veterans, returning clients, and online booking. If we find out that the repair is not cost-effective or advisable in your case, we recommend you a replacement. For the arrival without proceeding with work, we only take a little Service Fee. We never proceed with the work, which is senseless. 
To find out beforehand, what is the most effective solution in your situation, you can contact us anytime. Our friendly specialists provide free consultations and remote diagnostics to clarify the condition of your unit. You can get any information about the Carlsbad Freezer Repairs you are interested in. It may even appear that we can instruct you by phone on how to eliminate your issue in minutes! But mostly, the safest and most efficient way is to get a solution from an experienced technician. So, we announce the approximate cost of the needed work, and you pick the most suitable time for our arrival.
We are flexible about timing. You can pick any suitable moment when you want us to be at your address. We offer the quickest Freezer Repair in Carlsbad, CA according to your requirements. In over 90% of orders, we complete any tasks within a single day! If you wish to get urgent assistance, we are also available. Our technician leaves the office not later than 15 minutes after your call in such a case. It costs a bit more but assures you of getting the soonest solution even during days off and non-working hours.
The speed of the very work is high too. Our technicians have over 20 years of experience, so their skills and topical knowledge are incredible! They reach a flawless quality for each work and smooth performance for each appliance. To stay up to date with the latest technologies, our team regularly undergoes training and gets licenses from manufacturers. It lets them easily deal with the newest and the most delicate luxury units. We always provide the most effective Carlsbad Freezer Repair for any model of all brands of commercial and household units.
Our technicians know perfectly the construction and functioning of any type of freezer. So, they are familiar with all possible troubles that may happen to this item. You can see the most common issues you can face with your freezer in the list below.
The pieces of ice cover the inner walls or coils.

The water is dripping, leaking, or condensing under the unit.

You notice a leakage of refrigerating liquid.

The appliance freezes too much, not enough, or not evenly.

You cannot turn the freezer on or off, it goes on and off repeatedly, or shuts off itself.

It does not defrost automatically.

While working, the item produces weird loud noises or vibrations or electrical smells.

It has a filthy odor or mold inside.

It is not possible to adjust any settings, as the control panel (screen, buttons, touchpads) is faulty.

The compressor mounts, leveling feet, belts, seals, hoses, pipes, filters, blown fuses, water inlet valves, buttons, knobs, switchers, shelves, handles, or other parts are broken.

The lamps are faulty, burned out, or cracked.

The door hinges, springs, joints, seals, switches, interlocks, or latches are deformed.

The relay switch, evaporator, compressor motor, compressor relay, defrost timer or heater, vents, overload protectors, condenser coils, condenser fan, evaporator fan, icemaker, timer, thermostat, or other part is out of order.

The condenser or evaporative coils, drain pan, defrost drainer, or drain tube are choked.

Any surfaces are damaged.

The wiring, isolation, or plug is damaged, so the electricity supply is ruined.
We have all the needed equipment for the most effective Freezer Repair in Carlsbad, CA for those and other situations! With the best tools and materials, we deal with any procedures precisely and fluently. We also have a big choice of original and alternative spare details. Thus, our specialists can pick the most suitable ones for any model of the freezer. We back up all the details and our labor with a long-term guarantee. So, you can be sure that you do not face malfunctions, squeaking, or tottering after we finish. Your room remains neat, and your appliance performs like a brand-new one again!
You can rely on the closest local office of the Appliance Service Center at any time of day and night! We adjust to any of your requirements and always offer the most comfortable conditions. Just call us or place an online application and we provide you with the needed assistance most quickly and affordably. With us, you get the most reliable and high-quality Carlsbad Freezer Repair and Service!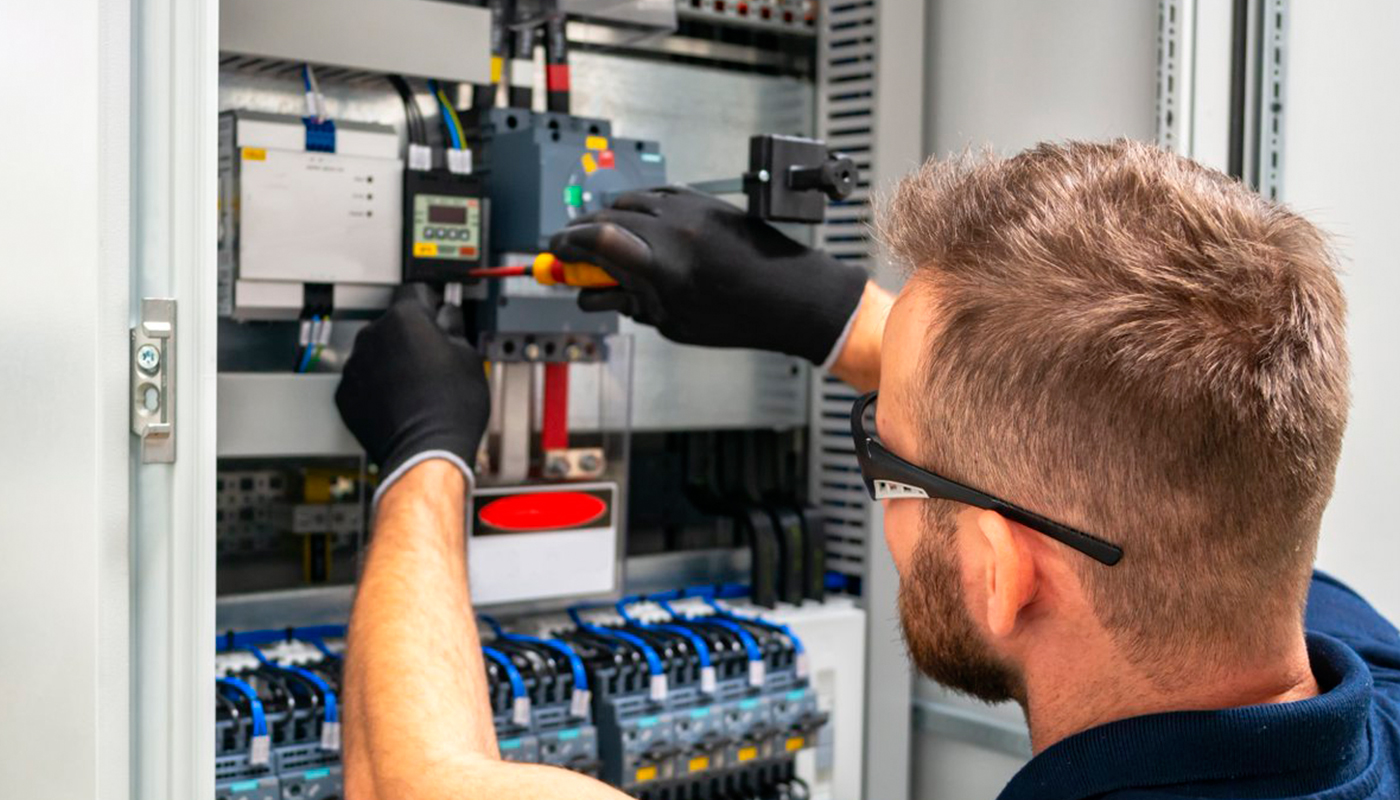 We use only professional equipment and tools, original spare parts, and high-quality consumables. Our technicians have 20 years of experience working with all types of household appliances from well-known brands. Specialists constantly improve their skills to provide you with high-quality services.
Frequently Asked Questions
Do you have any questions you would like to ask us? We recommend reading the answers to the most frequently asked questions first. If you don't find the information you need here, give us a call.