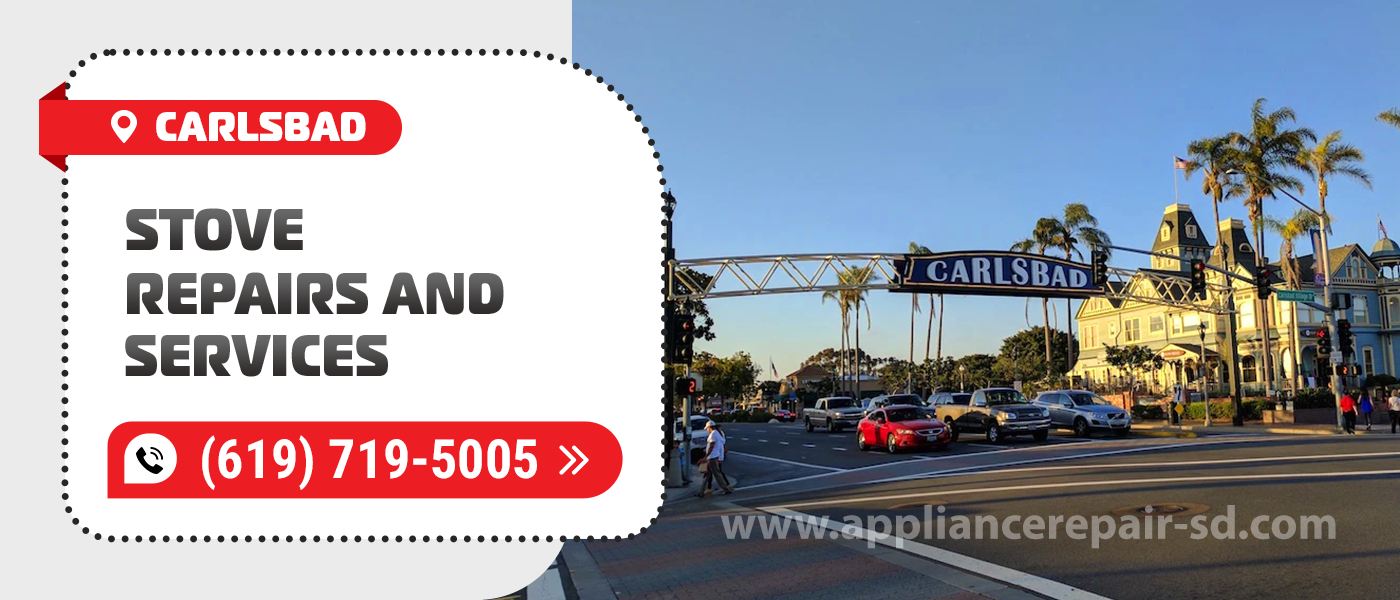 The stove is that amazing multipurpose unit, which is irreplaceable in every kitchen. It is one of the most useful appliances for each house and restaurant. Thus, when it fails, the solution should be quick and effective. And you can get it at any needed moment if apply to Appliance Service Center. We have a vast experience in all types of services and always reach the highest quality for each order. With us, you get the most reliable and fair-priced Stove Repair in Carlsbad, CA!
Our team is ready to accept your application at any moment of day and night. The closest local department in your area is open round-the-clock. It lets us be available for you even during days off and non-working hours. Thus, if you have an emergency and require the soonest possible arrival, you can rely on us. For a little additional payment, we rush to you within 15 minutes after you apply for it. And for normal orders, we also offer the fastest Carlsbad Stove Repair. In over 90% of cases, we complete any task within a single day.
Our highly qualified technicians cope with any troubles not only swiftly but also effectively. With over 20 years of providing the best Stove Repair in Carlsbad, CA, we always know what to do! Our technicians have regular training and get licenses for working even with luxury and the latest models. Their skills and knowledge are outstanding! Thus, we deal with issues of any complexity in household and commercial stoves of all types, brands, and models.
There are many different issues that you may face with these units. Here is the list of the most common troubles.
You cannot turn the unit on, or it shuts off itself.

The flame goes out abruptly.

Heaters (induction or electrical coils, tans, baking elements, broiler elements) or burners produce no heat/flame.

The flame or heat level is too high or too low and you cannot change it as needed.

The controllers or timers' malfunction.

The information screen is blank or shows an error.

The control module requires recalibration.

The light indicators or lamps are blinking or not shining.

The burners are hissing, clicking, or sparkling while you try to turn them on.

The flame has an unusual color, like yellow, red, or orange.

The unit produces weird sounds, humming, buzzing, ticking, or vibrations.

The door has troublesome latches, interlocks, switches, hinges, springs, gaskets, or joints, so cannot latch, open, or close normally.

The door glass is cracked.

The drawer mechanism is out of shape.

The induction surface is damaged, so temperature sensors flip.

The stove makes out an electrical, burning, or gas smell.

The light assembly, belts, leveling feet, bearings, grates, burner caps, knobs, buttons, fan baffles, or blades are damaged, worn off, or lost.

The thermostat, convection fan, motor, or other parts are out of order.

The wiring, isolation, plug, ignition, or safety valve is damaged, so the electricity or gas supply is disrupted.

Pans get black bottoms after you use them on/in the stove.

The ventilation, convention fan, vent tube, or gas line is clogged with dust, crumbs, or grease.
For any of those and other unpleasant cases, we find the best solutions! And we tend to pick the most cost-effective ones. Thus, if the appliance is beyond the repair or the work is too expensive, we rather recommend you a replacement. We care for your time and money so do not proceed with irrational services. So, we offer the most favorable prices for all Carlsbad Stove Repairs. And there are special pleasant costs for seniors, veterans, returning clients, and online booking.
You can find out the approximate cost of the needed work and what are the needed procedures. For that, just call us for a free consultation or remote diagnostic. It helps to find out the condition of your unit and the best way to fix it. Our friendly specialists gladly provide you with all the needed information. They are always ready to help you arrange Stove Repair in Carlsbad, CA in the most comfortable way. 
Our clients prove all those positive aspects of cooperation with us in lots of 5-star reviews. They share their opinion on the net and recommend us to others. And it is the strongest argument for calling us the most reliable provider of Carlsbad Stove Repair. Always offering the best conditions and the highest quality, we successfully compete with other companies since 2001. To show you our responsibility and reliability, we provide a long-term guarantee for everything we do!
In the long term, we customized all the processes perfectly, to make all customers satisfied with the result. We gained the trust of clients because we aim to be number 1 in everything! Even when picking the tools for work, we carefully select the best ones. Our technicians have top-rank professional equipment and materials. Thus, they can conduct the most fluent and durable Stove Repair in Carlsbad, CA in any situation. They pick perfectly suitable spare parts to ensure smooth performance without squeaking, tottering, or other unpleasant things.
Are you looking for the swiftest high-quality Carlsbad Stove Repair and Service at an affordable price? Do you want to be sure that your appliance will fall into safe hands? The solution is here! Just call the Appliance Service Center or place an online application. We quickly make any breakages vanish and make your stove run like a clock!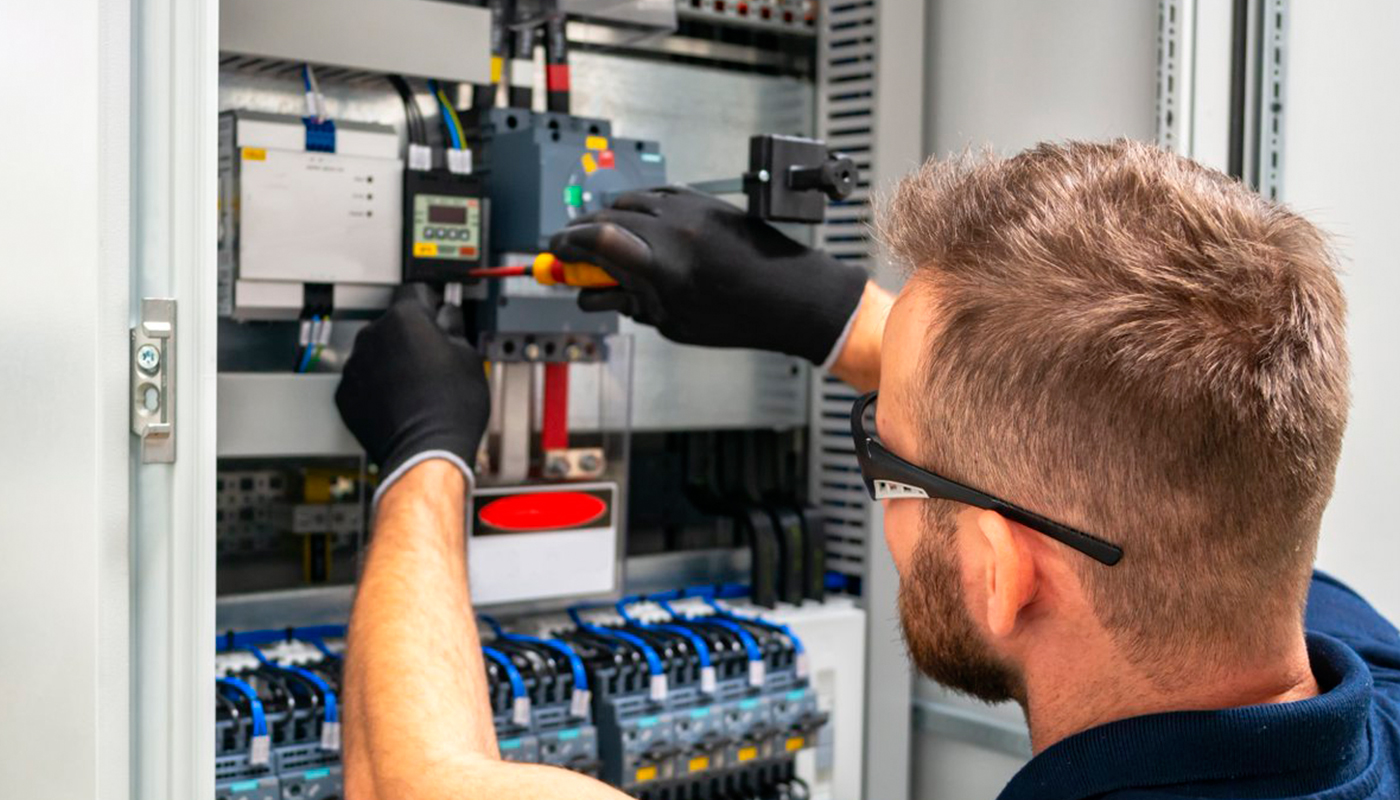 We use only professional equipment and tools, original spare parts, and high-quality consumables. Our technicians have 20 years of experience working with all types of household appliances from well-known brands. Specialists constantly improve their skills to provide you with high-quality services.
Frequently Asked Questions
Do you have any questions you would like to ask us? We recommend reading the answers to the most frequently asked questions first. If you don't find the information you need here, give us a call.