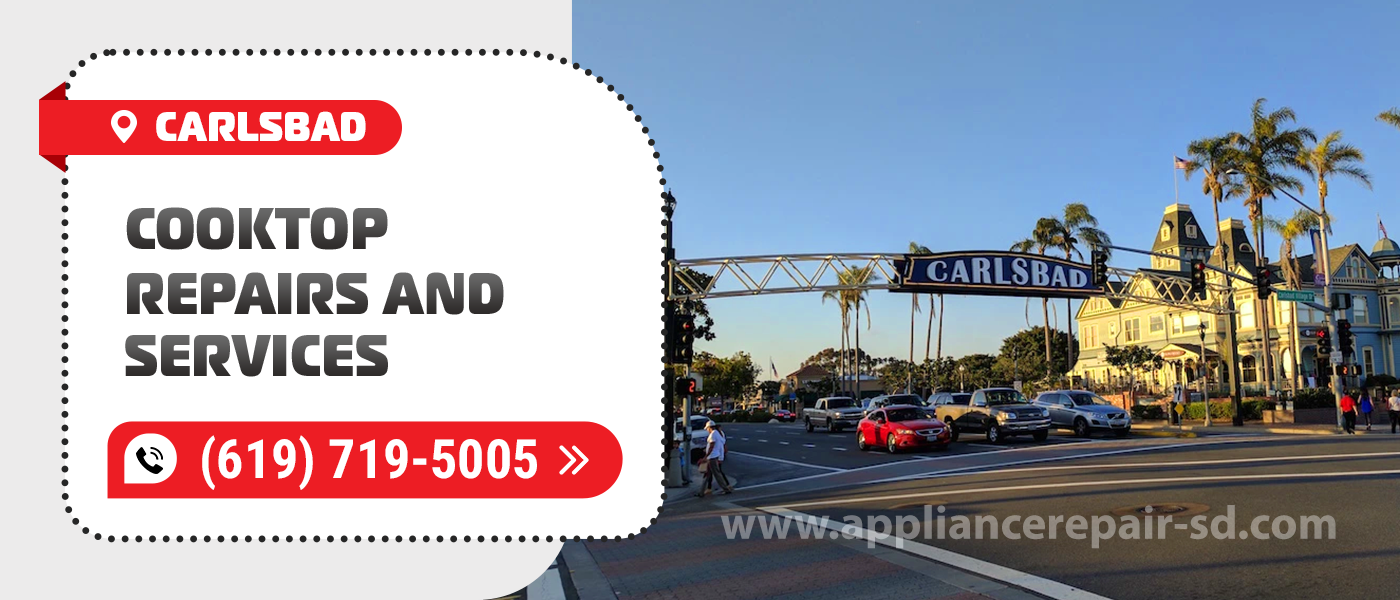 Cooktop Repair in Carlsbad
The first cooktops, similar to modern ones, appeared in the 18th century. Since then, people use them on an everyday basis for different cooking tasks. Unfortunately, these useful units may start working worse sooner or later. To prevent some breakages or to eliminate the existing ones, you can rely on Appliance Service Center. We offer the safest and most effective solutions in any situation. With us, you get the most high-quality Cooktop Repair in Carlsbad, CA quickly and at the most affordable prices.
If your cooktop cannot perform as it should, you probably want it back to normal as soon as possible. If you apply to us, we provide you with the swiftest assistance at any moment of day and night. In over 90 percent of orders, we complete any Carlsbad Cooktop Repair within a single day! We even offer urgent arrival during days off and non-working hours. Just inform us about such a need, and our technician sets off to your place within 15 minutes. Our local office is always open to being there exactly when needed.
Even with a little additional payment for urgency, our prices are the most favorable. We do not overcharge or hide the information about the expenses for your order. We offer the most fair-priced Cooktop Repair in Carlsbad, CA. Plus, we have $30 off for seniors and veterans, $25 for online booking, and 15% off for returning clients! It is also important that we do not waste your money on non-cost-effective services. If we indicate that the more rational decision is to replace your cooktop, we honestly let you know.
We can help you quickly find out beforehand what is the best solution in your case. For that, we offer free consultations and remote diagnostics. Just let us know what makes you worry. Our specialists find the reason for the breakage and the approximate cost of fixing it. We always pick the most effective way to complete the needed Carlsbad Cooktop Repairs for you. Sometimes we can give you instructions for quickly eliminating the trouble if it is easy and safe. 
The variety of problems with these units is pretty big. The most common troubles with cooktops are…
While the unit is on, you notice gas, burning, or electrical smell.

The sensors are flipping as have a loose connection or the induction surfaces are scratched.

It produces no heat or flame at all or on some burners/heaters.

It is heating too slowly, not enough, too much, or not evenly.

The electrical or induction coils, tans, or burners are damaged.

The appliance is not turning on or it shuts off abruptly.

The electricity or gas supply is disturbed.

The wiring, isolation, plug, gas safety valve, pilot light, knobs, buttons, switchers, burner cap, grates, or other details are damaged and require replacement.

The burners are hissing, clicking, or ticking.

While the cooktop is on, it buzzes, grinds, vibrates, or produces other unusual sounds.

The flame is flickering, sparkling, or arcing or has a wrong color, like red, yellow, or orange.

You cannot change the temperature or flame level.

The control panel malfunctions, the screen shows an error or not glowing, or the controllers do not respond.

The light indicator is blinking or not working.

The gas ports are blocked with dust, debris, or crumbs.
With over 20 years of experience, there is no doubt that our team copes with anything flawlessly. Each of our technicians knows everything about the construction and functioning of cooktops. They perfectly studied all the subtleties of these units and always go on developing. Regular training and licensing let them be qualified enough to reanimate even the latest and the most delicate luxury units. We offer the most fluent and reliable Cooktop Repair in Carlsbad, CA for any model of all brands. And we back up all of them with a long-term guarantee.
The main goal for each order is to get a high-quality result. With amazing skills and responsibility, we make any commercial or household cooktop perform like a brand-new one. To reach smooth performance for a long, we use only the best professional tools and materials. Arriving to you, our staff has all the needed equipment to provide you with any type of Carlsbad Cooktop Repair. We pick perfectly fitting spare parts and details, what is a vital aspect for the proper functioning of any appliance. We have a huge choice of original and alternative details in stock.
Since 2001, we provide the most comfortable conditions for our customers. They are absolutely satisfied with Cooktop Repair in Carlsbad, CA we provide them with. Thus, you can see numerous positive reviews on our Google page. Our clients recommend us to friends and apply to us with other tasks too. They know firsthand that we can deal with everything in the most effective way!
Brilliant quality, incredible speed, and the best prices are the main wishes of everyone who applies for repair. And the Appliance Service Center offers that all and even more! Our friendly and proficient team can adjust to any requirements and provide the most comfortable conditions in any situation. Just call us or place an online application to get the best Carlsbad Cooktop Repair and Service!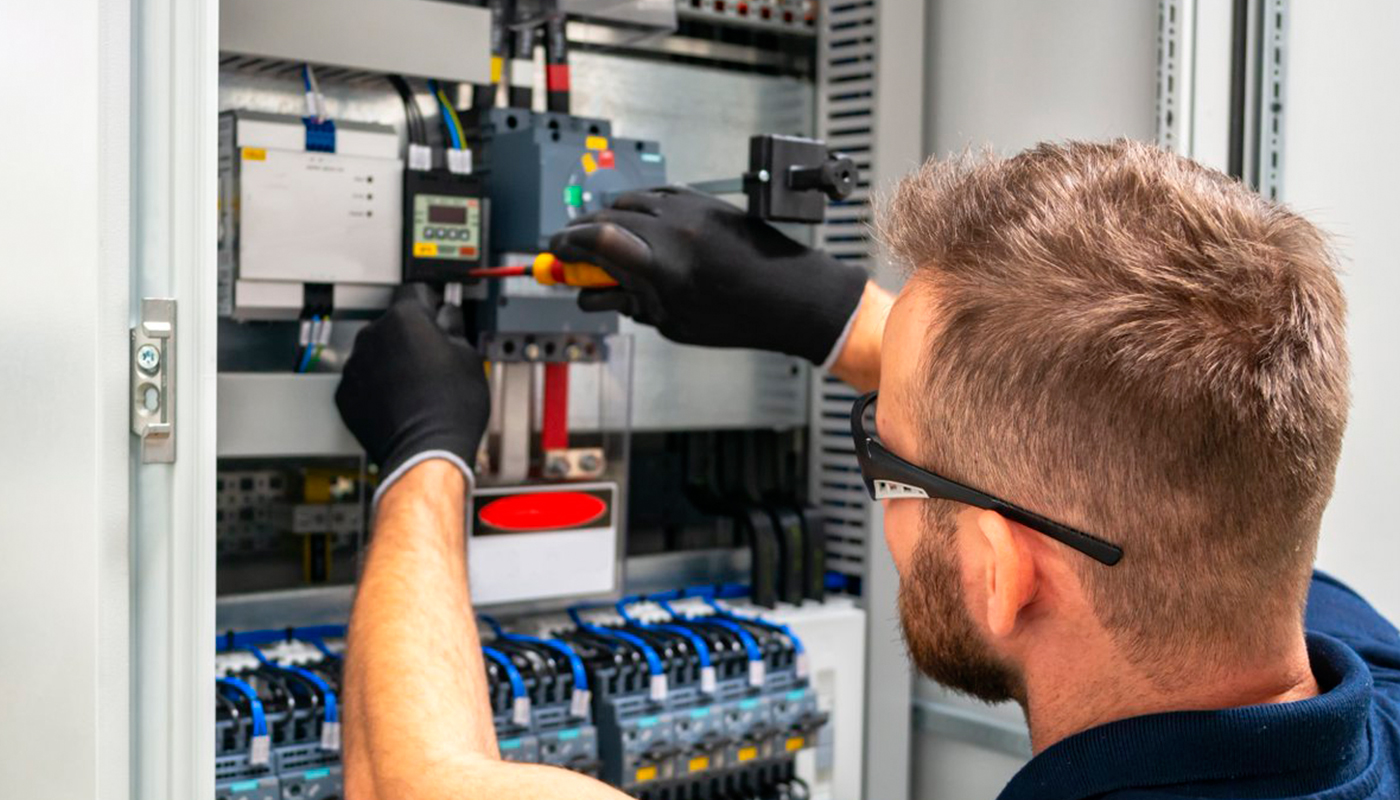 We use only professional equipment and tools, original spare parts, and high-quality consumables. Our technicians have 20 years of experience working with all types of household appliances from well-known brands. Specialists constantly improve their skills to provide you with high-quality services.
Frequently Asked Questions
Do you have any questions you would like to ask us? We recommend reading the answers to the most frequently asked questions first. If you don't find the information you need here, give us a call.