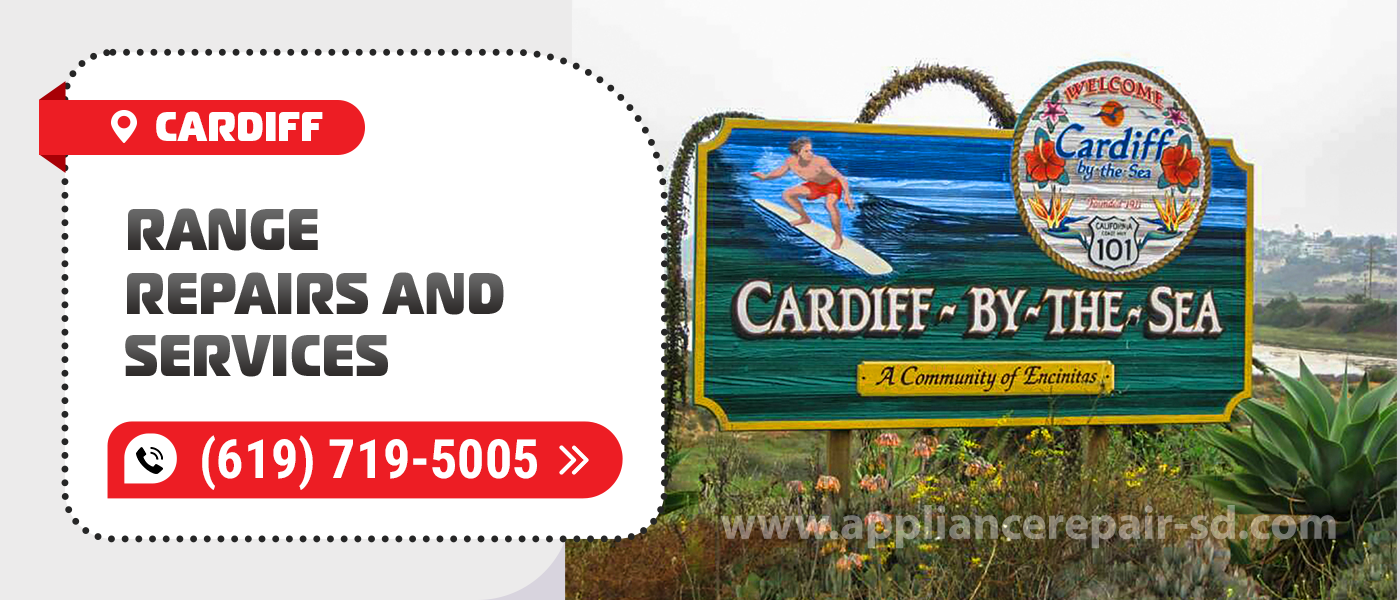 When your range fails, you not only lose an opportunity to cook various dishes with it. The situation may be dangerous, especially if your unit is working with gas. You may face a question of how to get the best Range Repair in Cardiff, CA quickly. If you are looking for the highest quality, affordable prices, and the shortest terms, we know the answer! Appliance Service Center provides the most effective and durable solutions for over 20 years so far. We adjust to any requirements, so you get any needed services without extra stress!
One of the most common complaints about service centers is a long expectation. It may take weeks before someone arrives to check your unit. But our company has a totally different approach! We have multiple local branches which let us provide the quickest arrival. Thus, whenever you need Cardiff Range Repair, we are always available! In over 90 percent of orders, we complete your task within a single day. For a little additional payment, you may request an urgent arrival even during days off and non-working hours. In this case, the technician sets off to you immediately.
To find out what is wrong with your range and how to reanimate it, call us anytime! Our specialists offer the most effective solutions for any situation! They provide free diagnostics and consultations to find out the reason for the malfunction and the way to resolve it. After, we announce the approximate cost of the needed Range Repair in Cardiff, CA. Thus, you can plan the most suitable time. But sometimes it happens that the range is beyond repair, or it is not cost-effective. If so, we do not proceed with useless work but rather recommend you a replacement.
Even the smallest issue may grow into a serious problem. Thus, call us as soon as you notice your range behaving not the way it used to. The most common troubles that happen to these appliances are…
The item produces a gas, burning, or electrical smell.

Burner caps, grates, light assembly, drawer mechanisms, leveling feet, belts, bearings, fan blades, baffles, switches, knobs, buttons, handles, or other details are damaged.

The electricity or gas supply is unstable.

Wires, plugs, gas safety valves, or pilot lights are faulty.

Pans get a black bottom after cooking.

The information screen shows an error or is not glowing.

You cannot change the temperature or other settings as controllers (buttons, knobs, touchpad) do not respond.

The control module requires recalibration.

Heating elements (induction or electrical coils, broilers, baking elements, tans, burners) produce no heat or flame.

The range cooks food not unevenly or heats it insufficiently/too much.

Burners are clicking, hissing, or flickering while you are turning them on.

The flame has a strange color (red, orange, or yellow).

The thermostat, timer, convection fan, motor, or other hardware works wrong.

Any surface or door glass is cracked.

The entire unit or flame shuts off itself.

The door is not latching, closing, or opening easily.

The door hinges, seals, joints, springs, locks, or latches are deformed and require replacement.

The inner lamps or outer indicators are going on and off or not shining.

You cannot turn the appliance on.

The unit is buzzing, humming, vibrating, or making other unusual sounds.

Crumbs, dust, or grease blocks gas lines, convention fans, or vent tubes.
Any of those or other problems is not an obstacle for us! Our technicians easily resolve breakages of any complexity for all models of commercial and household ranges of any brand. They are up to date with the latest technologies and get licenses from manufacturers. So, we reanimate even the most capricious latest and luxury appliances. In any situation, we offer the most effective and durable Cardiff Range Repairs. The main reasons for that are the outstanding knowledge, proficiency, and responsibility of our team.
Another important thing to reach the highest quality of any work is the tools and details. We have a wide choice of spare parts from different manufacturers. Thus, we can pick perfectly suitable ones for any appliance. When we arrive, we have all the needed equipment for the quickest solution to your issue. We are ready to conduct any Range Repair in Cardiff, CA precisely and fluently. Your range will perform flawlessly for a long! And you should not worry about the future of your item. We back up the details and our labor with a long-term guarantee. 
Providing a guarantee for conducted work is one of the reliability indicators. But not the only one! The main indicator that our company is a trustworthy one is the opinion of our clients. And they are fully satisfied with the best conditions we offer for any Cardiff Range Repair. They come back to us when other appliances fail and recommend the same to friends. You can see tons of positive reviews on the net, which are the most honest estimation of our activity.
Our clients also appreciate the prices for our work. Even while we set the most affordable rates for any Range Repair in Cardiff, CA, we have special offers too! It means 15% off for returning customers, $25 off for online booking, and $30 off for seniors and veterans. We care for the most effective usage of time and money, so never trick you or proceed with senseless work. You get a full report of everything we do, so you know that we charge only fair money.
Appliance Service Center has been tirelessly developing since 2001. Without any doubt, we mastered our skills perfectly to provide all clients with the best conditions. Our friendly, responsible, and qualified team provides the highest-quality Cardiff Range Repair and Service. Just call us or place an online application to get an effective solution quickly and at a favorable price. We know how to make your range perform like a brand new one again!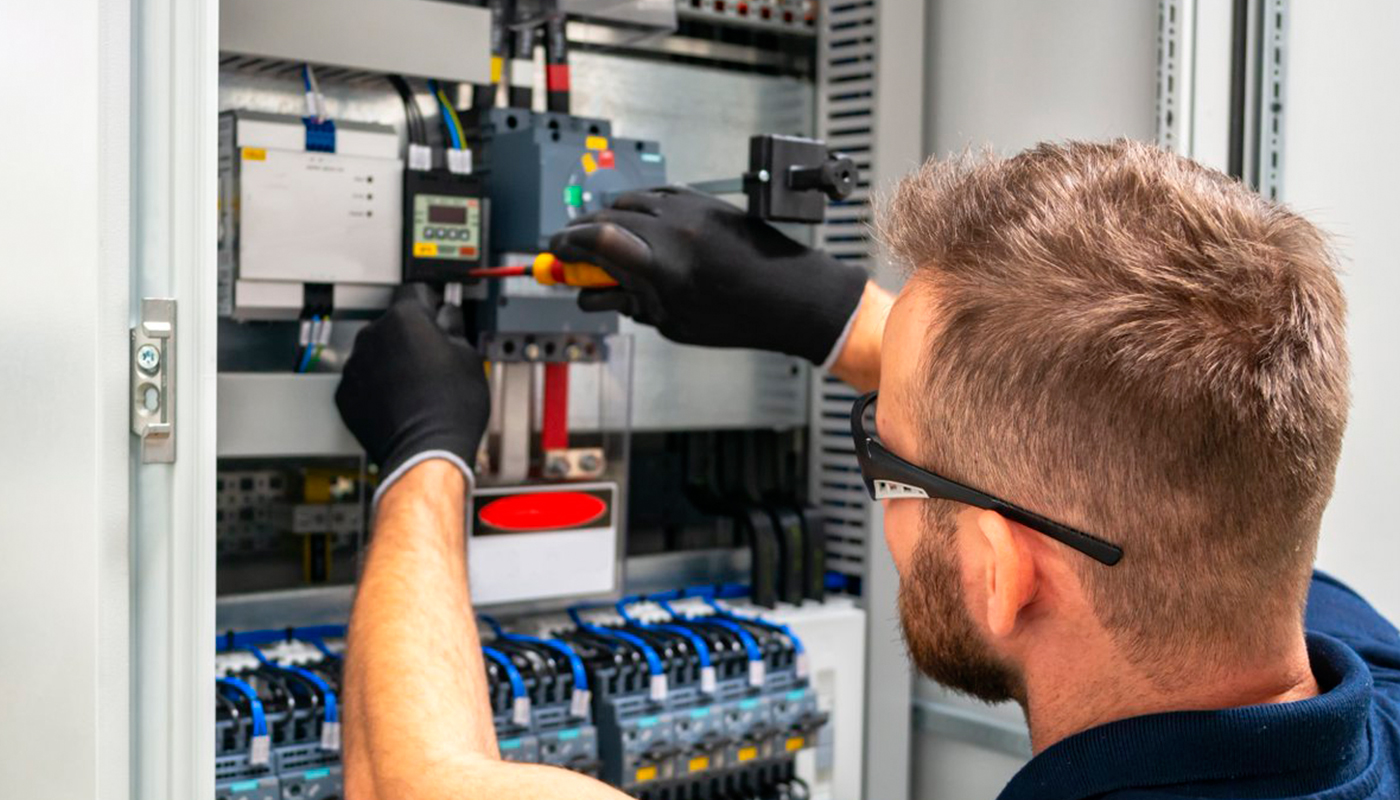 We use only professional equipment and tools, original spare parts, and high-quality consumables. Our technicians have 20 years of experience working with all types of household appliances from well-known brands. Specialists constantly improve their skills to provide you with high-quality services.
Frequently Asked Questions
Do you have any questions you would like to ask us? We recommend reading the answers to the most frequently asked questions first. If you don't find the information you need here, give us a call.