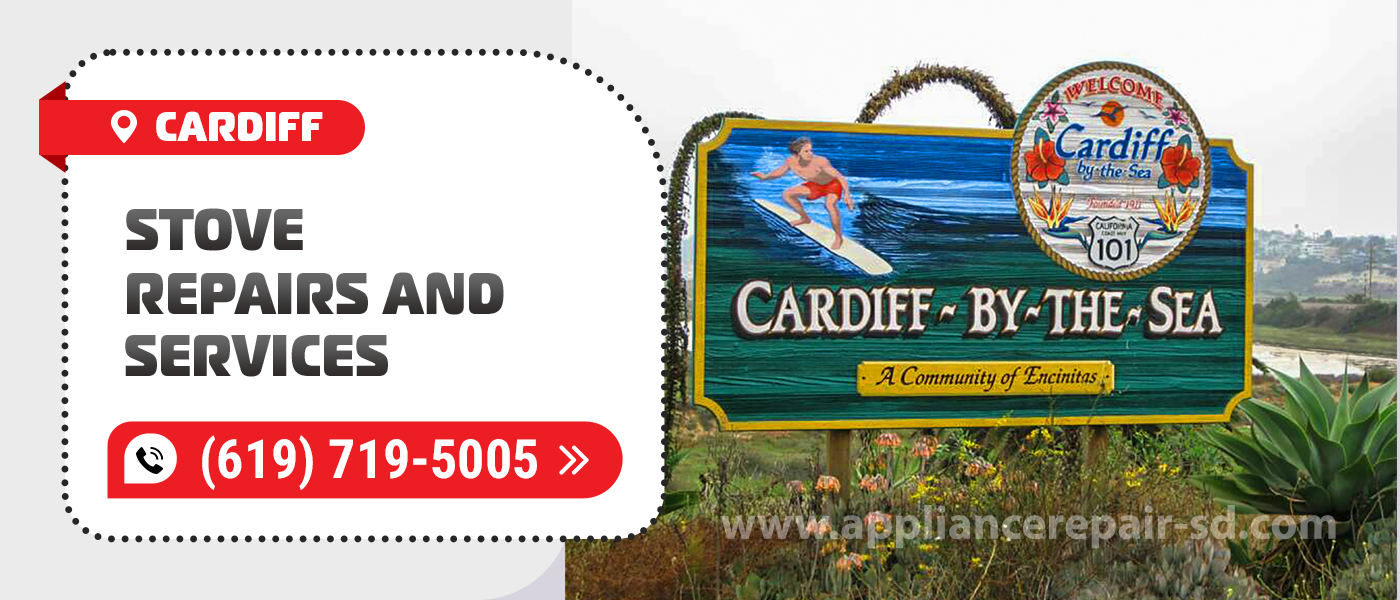 When your stove breaks, you may think that you only have to get a new one. After applying to some service centers, people believe that repair is expensive and long to wait. But it is totally different if you apply to Appliance Service Center! Our technicians are the most qualified and know what to do in any situation. We offer the quickest Stove Repair in Cardiff, CA of top quality and at an adequate price. Just call us and we provide you with the greatest result in the most effective way!
If you are looking for the quickest solution for your failed stove, our local department is always open. We perfectly know what to do, so the work never takes long. In over 90% of orders, we complete any Cardiff Stove Repair within a single day. And we also offer an even swifter solution for a bit higher price. If you want our technician to set off to your address immediately, we are ready for that too! You can rely on us in cases of emergency, even on days off and during non-working hours.
Another quick way to clarify the situation is to call us for a free consultation or diagnostic. It may show that your minor issue vanishes in minutes if you follow our instructions! Or it may appear that the appliance is beyond repair, and we only recommend a replacement. But mostly, we find the reason for the breakage and the most effective solution. After, we inform you about the approximate cost of the needed Stove Repair in Cardiff, CA. If you accept our offer, the diagnostics are free, and you pick the most suitable time when we arrive. 
There are many different issues that may happen to the stove. Some of them are dangerous, so we do not recommend you ignore any signs. The most common troubles with these appliances are…
Burner covers, light assembly, grates, belts, leveling feet, buttons, knobs, switches, drawer mechanisms, safety valves, wiring, fan blades or baffles, door glass, or other parts require replacement.

The interior or exterior lights are not shining.

You cannot set the needed temperature, time, or mode, as the control panel or its parts (controllers, touchpads, timers, screen) malfunction.

It heats not evenly, insufficiently, or too much.

The appliance or its certain part makes weird noises, like clicking, ticking, hissing, humming, buzzing, etc.

The door cannot latch, close, or open, as has damaged gaskets, hinges, joints, springs, locks, latches, or switches.

The electricity or gas supply is faulty.

Any of the heating elements (baking/broiling elements, electrical/induction coils, tans, burners, etc.) work wrong or do not work at all.

The gas is leaking.

The flame is sparkling, flickering, arcing, or going off itself.

The flame has the wrong color (red, yellow, or orange).

The convection fan, gas line, or vent tube is clogged with grease, dust, or crumbs.

Heaters, fan motor, thermostat, pilot light, or other detail is out of order.

You cannot turn the unit on or off or it shuts off itself.
Our technicians perfectly know how to resolve these and other issues in all models of any brand of stoves. They are not puzzled even with the latest and luxury ones, as have regular training and licensing from manufacturers. Their skills, knowledge, and proficiency are incredible and growing every day. With over 20 years of experience, our team copes with any Cardiff Stove Repairs for all commercial and household units.
You can be calm about the durability of our work and the smooth performance of your unit. Our technicians have all the needed equipment and materials to conduct any type of repair precisely and dustless. They pick perfectly fitting spare parts, and we back up details with a 1-year guarantee. For each Stove Repair in Cardiff, CA we conduct, we also provide a 90-day labor warranty. We are in charge of our actions and want you not to worry about the quality of our work. As a reliable client-focused company, we care for your comfort, time, and money, so always have the most effective solutions!
And if the work costs more than getting a new appliance, we do not hide it from you. You always know the condition of your item and the expenses for its fixing. Thus, you know, that the work we do for you is efficient and fair-priced. We do not have hidden fees and never overcharge our clients! Moreover, we offer pleasant discounts for veterans, seniors, and returning clients! For booking online, you also pay $25 less. We offer the most favorable prices for any Cardiff Stove Repair.
By picking a reliable repair company, you get the best attitude to you and a responsible approach to appliances. Since 2001, our service center has been successfully proving that we can help you in the most suitable way. We have thousands of happy clients who know that we provide the most effective Stove Repair in Cardiff, CA. They show this opinion in tons of positive reviews on the net and recommend us to friends. If they have other items broken, they apply to us too, as have no doubt in our proficiency. It is the best appraisal and motivation for us to become even better every day!
Are you looking for top-quality Cardiff Stove Repair and Service in the shortest terms and at an affordable price? You have found it! Appliance Service Center is anytime ready to provide you with any needed assistance. Just call us or place an online application whenever you need us! We adjust to any of your requirements, so you get the best result in the most stressless way!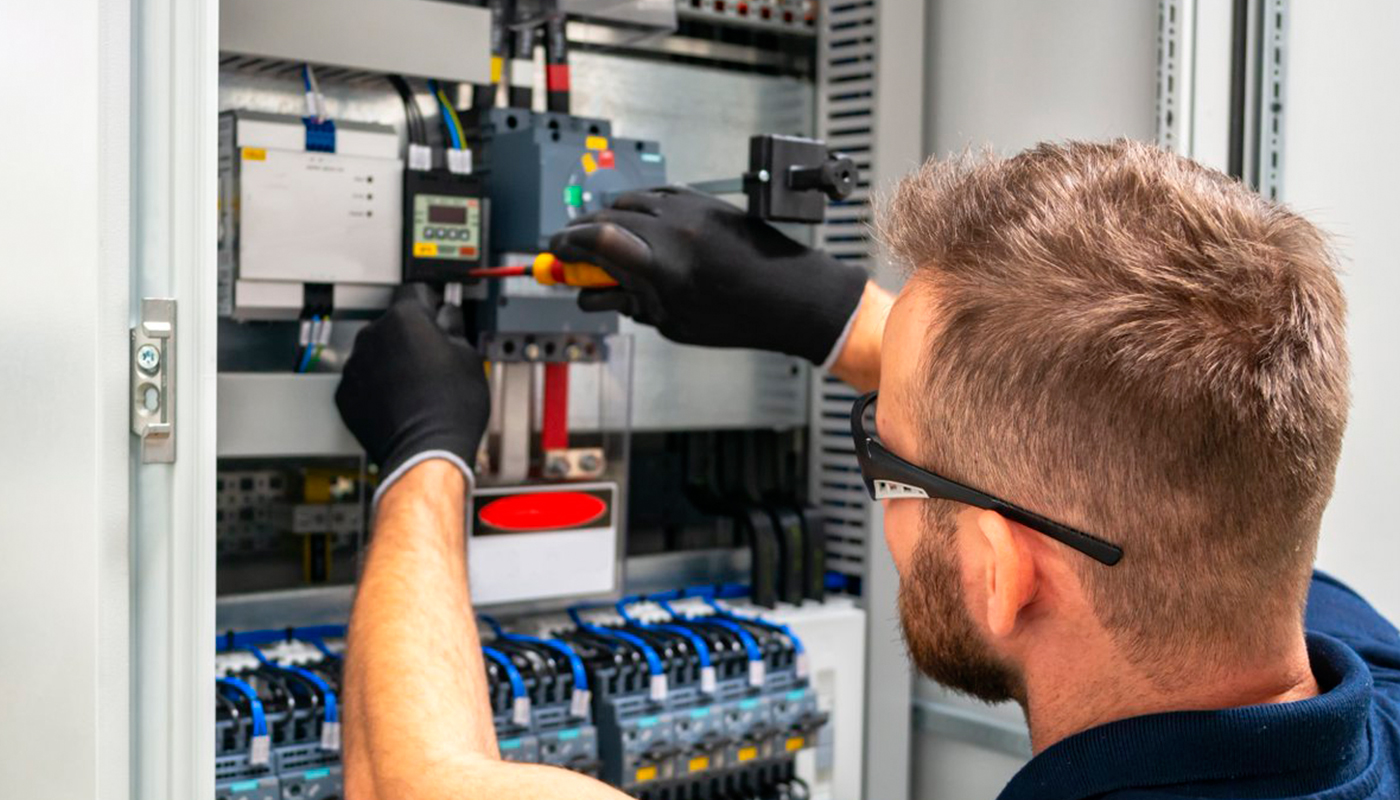 We use only professional equipment and tools, original spare parts, and high-quality consumables. Our technicians have 20 years of experience working with all types of household appliances from well-known brands. Specialists constantly improve their skills to provide you with high-quality services.
Frequently Asked Questions
Do you have any questions you would like to ask us? We recommend reading the answers to the most frequently asked questions first. If you don't find the information you need here, give us a call.