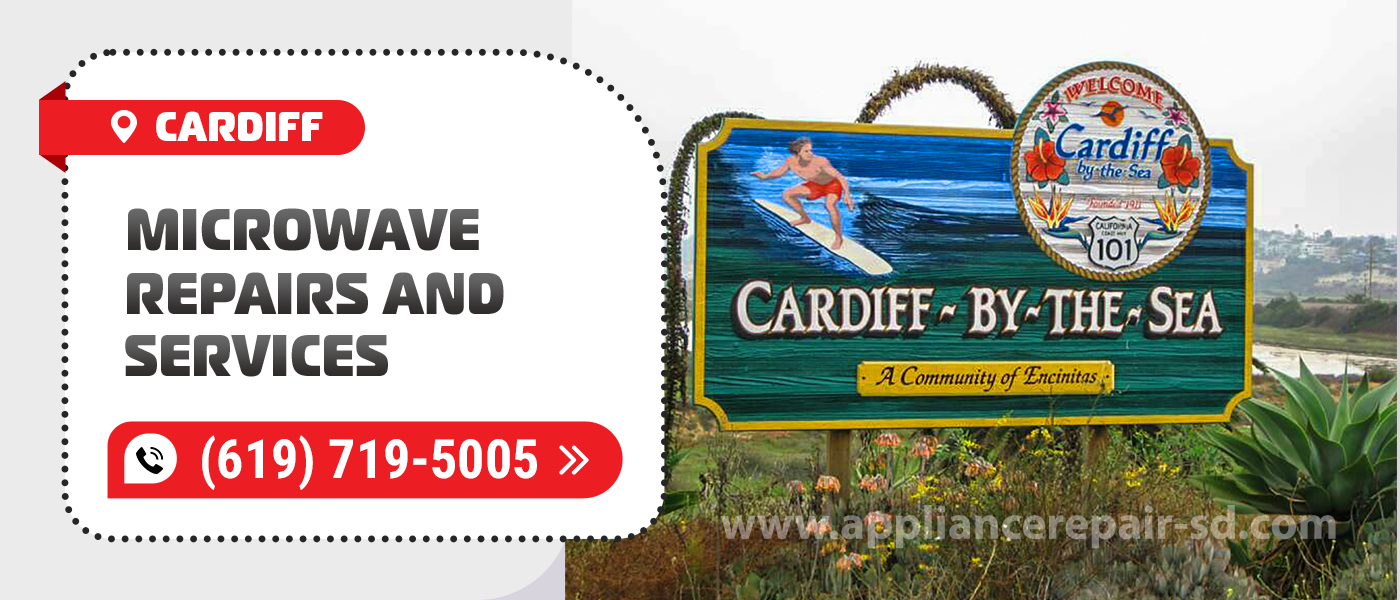 Microwave Repair in Cardiff
One of the favorite appliances for many people is a microwave. This small item helps us quickly get warm food at home or workplace, or any other location. It is easy to use for everyone, so even kids easily cope with it. Thus, if anything goes wrong with this item, you want to fix it as soon as possible. Appliance Service Center provides the most effective and fast services since 2001. We offer the best Microwave Repair in Cardiff, CA at the most favorable price and flawless quality.
Microwaves differ from many other appliances by uncommon details and principles of work. But it does not mean that fixing them is difficult. Having perfectly honed skills, our technicians deal easily even with the most fragile, delicate, and newest items. Our team gets training and licensing from the best manufacturers to be qualified enough for any situation. Thus, they face no difficulties working with any models of all brands of commercial and household units. By applying to us, you get the best Cardiff Microwave Repair even for the oldest or the rarest item.
Here you can see the list of the most common troubles that happen to microwaves.
The item stopped heating.

It heats too slowly, unevenly, or too much.

You cannot turn the microwave on.

It stops midway or goes on heating when the time is over.

The appliance is sparkling, arcing, or producing smoke.

The cooling fan, thermal fuse, thermal protector, drive motor, high voltage capacitor or transformer, diode, waveguide, or magnetron malfunction.

The item is buzzing, vibrating, or making other weird noises or smells.

The door glass, joints, springs, hinges, latches, or gaskets are damaged.

The information screen shows an error or is blank, controllers or touchpads do not respond, or the whole control panel is faulty.

The roller ring does not rotate or is worn off.

Rackmount, coupler, cord, plug, isolation, buttons, or other parts require replacement.

The inner lamps or outer indicators are burned out or flickering.

The heating tan or air vent has an accumulation of crumbs or grease.
We are ready for any needed procedures. Thus, when our technician comes to your address, he has the best equipment for all types of work. It lets us conduct the most precise and swift Microwave Repair in Cardiff, CA. We have a huge choice of original and alternative spare parts, so pick perfectly fitting ones for any appliance. It is important for the long and proper functioning of your microwave. And our team always picks the most effective way to reach the highest quality for each work! So, we confidently back up everything we do with a long-term guarantee.
And to define what solution is the best for your case, you can get a free consultation at any moment. Our polite and friendly specialists will gladly clarify any information you need. We also offer a remote diagnostic, which is free if you apply to us for Cardiff Microwave Repairs after. It helps to find out what caused the breakage and how much approximately it costs to solve this issue. But if we indicate that the repair is not cost-effective or advisable in your case, we honestly let you know. In such a case you only pay a small Service Fee, and we recommend you the most suitable replacement.
But those situations are rare. There is no such breakage or appliance that can puzzle us! The highest proficiency, reliability, and responsibility of our staff are the reasons why our clients are always satisfied. They recommend our Microwave Repair in Cardiff, CA to friends without any doubts, as we always show the best results! You can see numerous positive reviews from our customers on our Google page.
Our team cares for your time and money, so offers only efficient solutions. We can adjust to any budget and timing, providing any Cardiff Microwave Repair in the most comfortable conditions for you. Our office in your area is ready to assist you at any time of day and night. For a little urgency fee, our technician rushes to your address within 15 minutes after you apply! And normal cases usually take less than a day to resolve. With the fluency of our specialists and perfectly customized management, we provide the quickest solution for any situation!
You should never worry about the cost of the needed procedures. Our company sets only the most affordable rates for any Microwave Repair in Cardiff, CA. We do not have hidden fees or conduct useless services. So, our prices are the fairest and you get a full report to get sure of that. Plus, we offer $25 off for online booking, $30 off for seniors and veterans, and 15% off for returning clients!
The team of professionals with over 20 years of experience knows how to help you! Just call Appliance Service Center or fill in the form on our website for an instant callback. We conduct the most high-quality Cardiff Microwave Repair and Service in the most suitable conditions for you. With us, you get the most reliable assistance at the best price and in the shortest terms!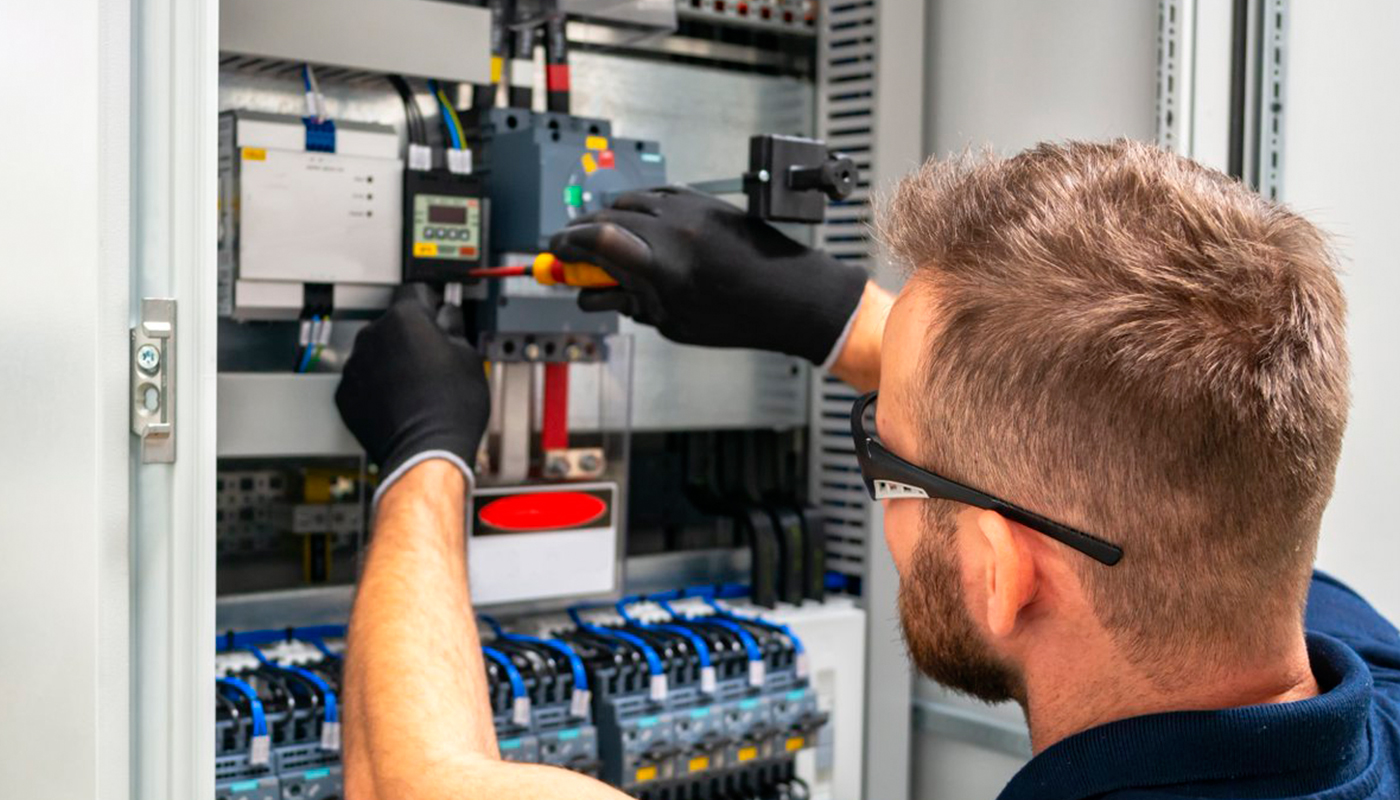 We use only professional equipment and tools, original spare parts, and high-quality consumables. Our technicians have 20 years of experience working with all types of household appliances from well-known brands. Specialists constantly improve their skills to provide you with high-quality services.
Frequently Asked Questions
Do you have any questions you would like to ask us? We recommend reading the answers to the most frequently asked questions first. If you don't find the information you need here, give us a call.