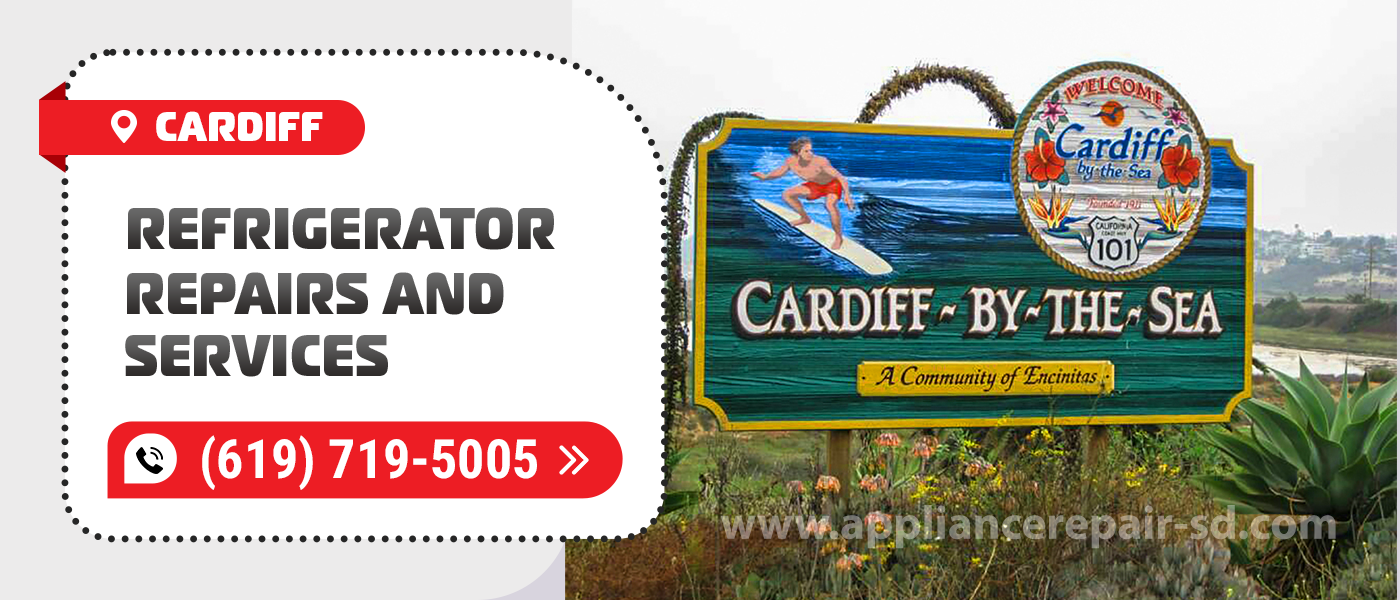 Refrigerator Repair in Cardiff
There is a huge variety of different electronics in each modern house, office, and other places. Probably, the most widespread of them is a refrigerator. Caring for the condition of your food 24/7, this item has a higher risk of spoiling. Voltage surges, moving, or other reasons may cause it to work worse. You can avoid many troubles or eliminate existing ones by calling Appliance Service Center. We have a team of highly qualified professionals, who resolve any issues quickly and at the highest quality. We provide the best Refrigerator Repair in Cardiff, CA at the most affordable prices.
The fact that the fridge is working all the time is both good and bad for us. If it fails, we need it back to normal ASAP, so as not to get the food spoiled. Applying to different service centers, people often face long expectations before the specialist arrives. But it never happens with the ones who apply to us! We complete over 90 percent of orders within a single day. You can rely on us for urgent Cardiff Refrigerator Repair at any moment of day or night too. It costs just a bit more but ensures that the technician rushes to you immediately after you apply for it. 
Before applying for the repair, you can also get a free consultation first. We also offer diagnostics which helps to define the most effective way to fix your item. It may appear that the issue requires a few simple actions so we can instruct you by phone. Or we can indicate that the fridge is beyond repair, and it is more effective to get a replacement. In any case, we pick only the most efficient solution for any Refrigerator Repair in Cardiff, CA.
We successfully resolve breakages of any complexity. Talking about refrigerators, there are many different possible issues, but none is too hard for us! Here are the most common troubles you may face with this unit…
The snow-like accumulation or pieces of ice appear on the inner walls or products.

The unit stopped freezing.

It freezes insufficiently or too much.

The refrigerant leaks out.

Water is dripping on condensing under the fridge.

You cannot change any settings.

The control module is out of order.

The information screen shows an error or is blank.

Buttons, touchpads, knobs, or other controllers do not react, malfunction, or are cracked or lost.

The ice maker, water dispenser, freezer, or other parts of the unit work wrong.

Condenser/evaporator coils or tans, defrost heater or timer, thermostat, control relay, relay switch, compressor, or other details are faulty.

The inner or outer lights are flickering or not shining.

The door cannot close or open normally.

Damaged belts, leveling feet, bearings, seals, hinges, joints, springs, latches, switches, or other details require replacement.

Shelves or surfaces are cracked, have dents, and require replacement.

The fridge is buzzing, humming, vibrating, or making other unusual noises.

It makes out an electrical or burning smell.

The unit has an unpleasant odor inside.

You cannot turn the item on or off, it runs non-stop, or turns off abruptly.

The electricity supply is unstable or disrupted.
We do not proceed with work that is not cost-effective, as we do not want you to waste money. Our company has the fairest and most favorable prices for all Cardiff Refrigerator Repairs. You always clearly know what you pay for. Plus, we have special prices for veterans, seniors, returning clients, and online booking. In the case of need, we can adjust to any budget.
Our versatility is not only about pricing and timing. We cope with any difficulties in all types of household and commercial fridges. Regardless of the model and brand of your item, how old or rare it is, we always know what to do! Our technicians get licenses from manufacturers to deal with luxury and the latest units too. Our team has over 20 years of experience, so know all the subtleties of fridges perfectly. We can deal with any Refrigerator Repair in Cardiff CA and we always do it at the highest quality level.
We reach perfect fitting and smooth functioning for all units we fix. Surely, the main reason for it is the outstanding proficiency, knowledge, and skills of our technicians. To boost it, they use the best professional tools and materials. The quality of spare parts is important too. Thus, we have the widest choice of original and alternative details of top quality. When our specialist arrives at your place, he has all the needed equipment for any Cardiff Refrigerator Repair. It helps to provide you with the most fluent, precise, and durable result. You can be calm about the future performance of your item, as we back up all works with a long-term guarantee.
Another sign of our reliability is the opinion of our clients. They trust us, and it lets us successfully withstand competition with other companies since 2001. You can see a huge number of positive reviews on our Google page. Our customers note responsibility, friendly attitude, and client focus, which they see in us. This, they recommend our Refrigerator Repair in Cardiff, CA to friends and return to us with other tasks too.
If you need a reliable company to take care of your appliance, Appliance Service Center is a perfect option. We know what to do in any situation and adjust to any of your requirements. With us, you always get the highest quality Cardiff Refrigerator Repair and Service at the best price. Just call us or place an application online to get the quickest result!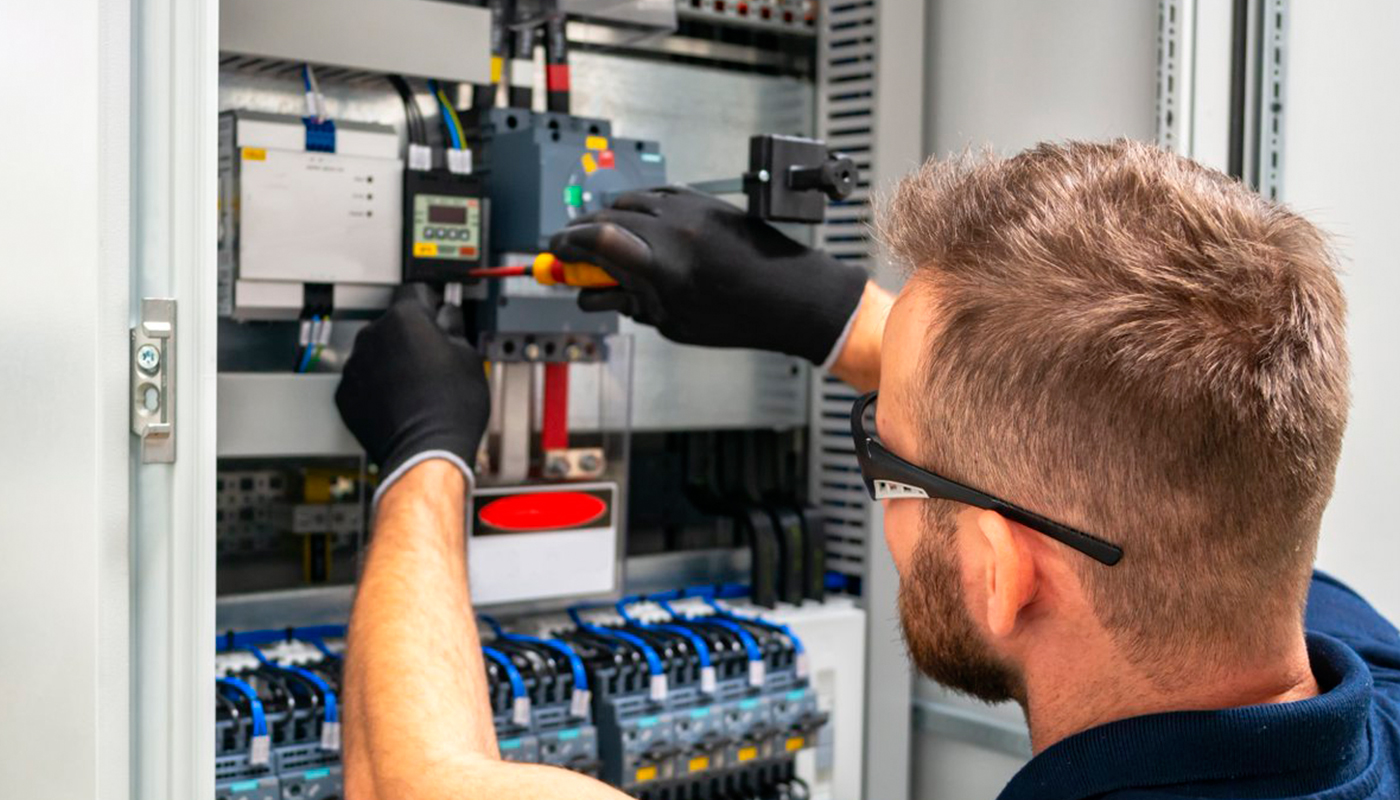 We use only professional equipment and tools, original spare parts, and high-quality consumables. Our technicians have 20 years of experience working with all types of household appliances from well-known brands. Specialists constantly improve their skills to provide you with high-quality services.
Frequently Asked Questions
Do you have any questions you would like to ask us? We recommend reading the answers to the most frequently asked questions first. If you don't find the information you need here, give us a call.