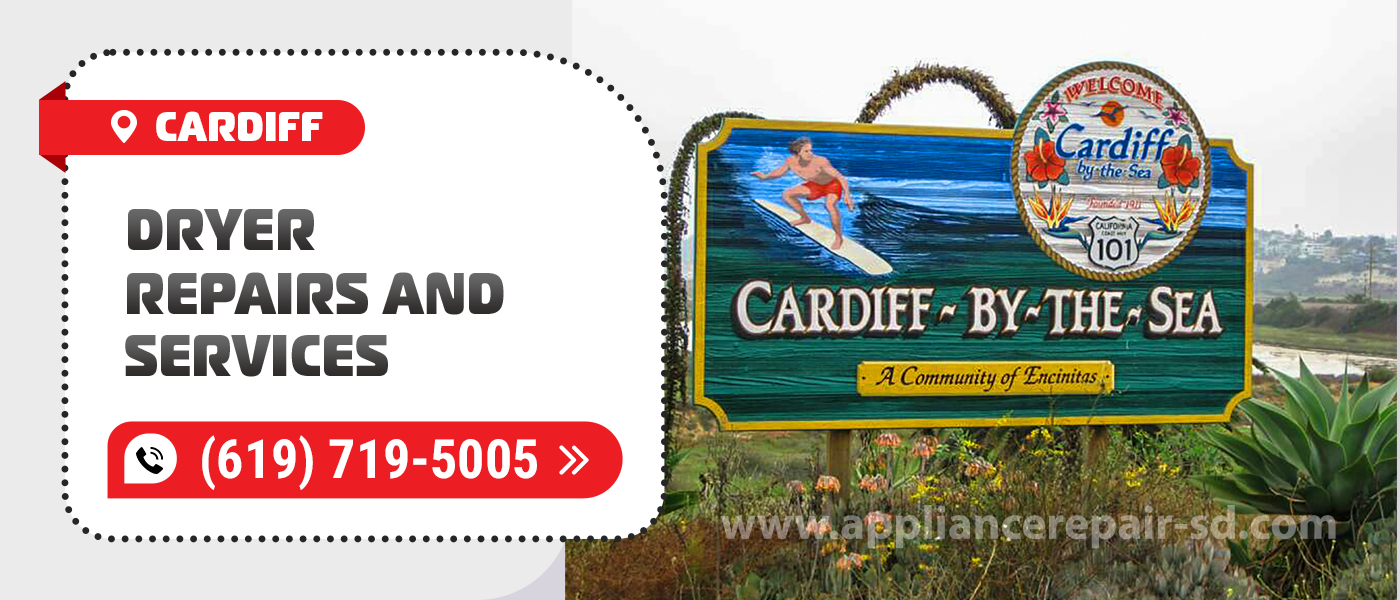 We have gotten used to using dryers, so now it seems crazy to hang clothes around to have them dry. Thus, when this item breaks, you face many inconveniences. But do not panic, as the most responsible and qualified specialists from Appliance Service Center deal with any issues easily! We help with maintenance and all types of services in the most effective way and at the most affordable prices. Apply to us any moment to get the most reliable Dryer Repair in Cardiff, CA!
To get the best result, you should apply to a decent service center. Most people are used to the thought that high-quality work takes a long and costs a fortune. But not in our case! As a client-oriented company, we have the most comfortable conditions for all clients and can adjust to any requirements. You get the best Cardiff Dryer Repair the way it is convenient for you. The top level of services we provide has solid proof. Our clients are happy for choosing us! So, they post positive reviews, recommend us to friends, and apply to us for fixing other appliances too.
We have reanimated hundreds of dryers since 2001. Tireless development and getting experience made each of our technicians perfectly skilled and fluent. They know everything about the functioning and construction of any model of all brands and models of the dryer. Our team conducts the most professional and high-quality Dryer Repair in Cardiff, CA for any commercial and household units. They easily cope even with the most capricious luxury and the latest items, as get licenses from manufacturers. There is no such problem that we cannot resolve!
A dryer may fail in different ways. It is not only about insufficient drying of your clothes. Some of the most common troubles with this unit you can see in the list below.
The item stopped heating or spinning.

The body of the unit gets too hot when it is working.

It does not dry clothes properly, so they remain wet.

The tub is cracked, and it tears the clothes.

The drying cycle cannot start or complete, pauses itself, or takes too long.

The lint filter, ducting system, pipes, hose, or exhaust vent is clogged.

The moisture sensor strips are dysfunctional or dirty.

While the dryer is working, it buzzes, vibrates, grinds, thumps, gurgles, clicks, or makes other weird noises.

The door glass or body surface is cracked.

Damaged wires, cords, ignitors, or gas valves cause no electricity/gas supply.

Fuse or circuit breakers, blower wheels, high-limit or cycling thermostats, start switches, thermal resistors, motors, heating elements, timers, or other parts require repair or replacement.

It was installed or moved wrong.

Software issues (the control panel requires recalibration).

Controllers, timers, or information screen malfunctions.

You cannot change any settings.

The tub or clothes get a foul smell.

Worn off, damaged, or lost drum support rollers, vent blades or baffles, glides, belts, bearings, leveling feet, buttons, knobs, switches, etc.

The light indicators do not function properly.

The door cannot close, open, or latch due to spoiled gaskets, springs, hinges, interlocks, latches, or joints.

You cannot turn the dryer on or off.
Facing any of those or other unpleasant things, do not delay applying to specialists for the quickest Cardiff Dryer Repairs. Even a minor issue may cause the whole unit to fail soon. To find out what is the best solution for your situation, you can anytime request a consultation or diagnostic. Explain to us what makes you worry, and we quickly find the reason for the breakage. It lets us decide on the most effective way out and announce its approximate cost. Unless the most cost-effective and rational solution is to replace your dryer.
We are honest about the condition of your unit and fair about your expenses on services for it. Thus, if we arrive and indicate that the work is not recommendable, you only pay a little Service Fee. But usually, we can conduct the repair, when arrive, so diagnostic is mostly a free feature. Our prices for any Dryer Repair in Cardiff, CA are the most favorable and you always know what you pay for. And for veterans, seniors, returning clients, and online booking we have special offers!
We are flexible about pricing and timing according to your budget and needs. You pick the most suitable time when we arrive at your address. We aim to complete all the tasks in the shortest terms. Thus, over 90% of orders take less than a day to finish! And we also offer urgent Cardiff Dryer Repair. Our technicians leave the office 15 minutes after your call in such a situation. It costs a bit more but means the soonest possible arrival at any moment of day or night.
The quality and speed of our work have another boost. It is the best set of professional tools, which let us proceed with any type of service quickly and accurately. We have a great choice of high-quality spare parts, from original and alternate manufacturers. Thus, we can always pick the best fitting detail for any appliance. Each Dryer Repair in Cardiff, CA we complete, has a solid and durable result. And we back up all of them with a 90-day labor and a 1-year detail guarantee.
The local department of Appliance Service Center is always open for you! You can anytime get the most effective solutions for your electronics quickly and at the best price. We conduct top-quality Cardiff Dryer Repair and Service regardless of how complex the situation is! To get the most comfortable conditions and the best result, just call us or place an online application on our website!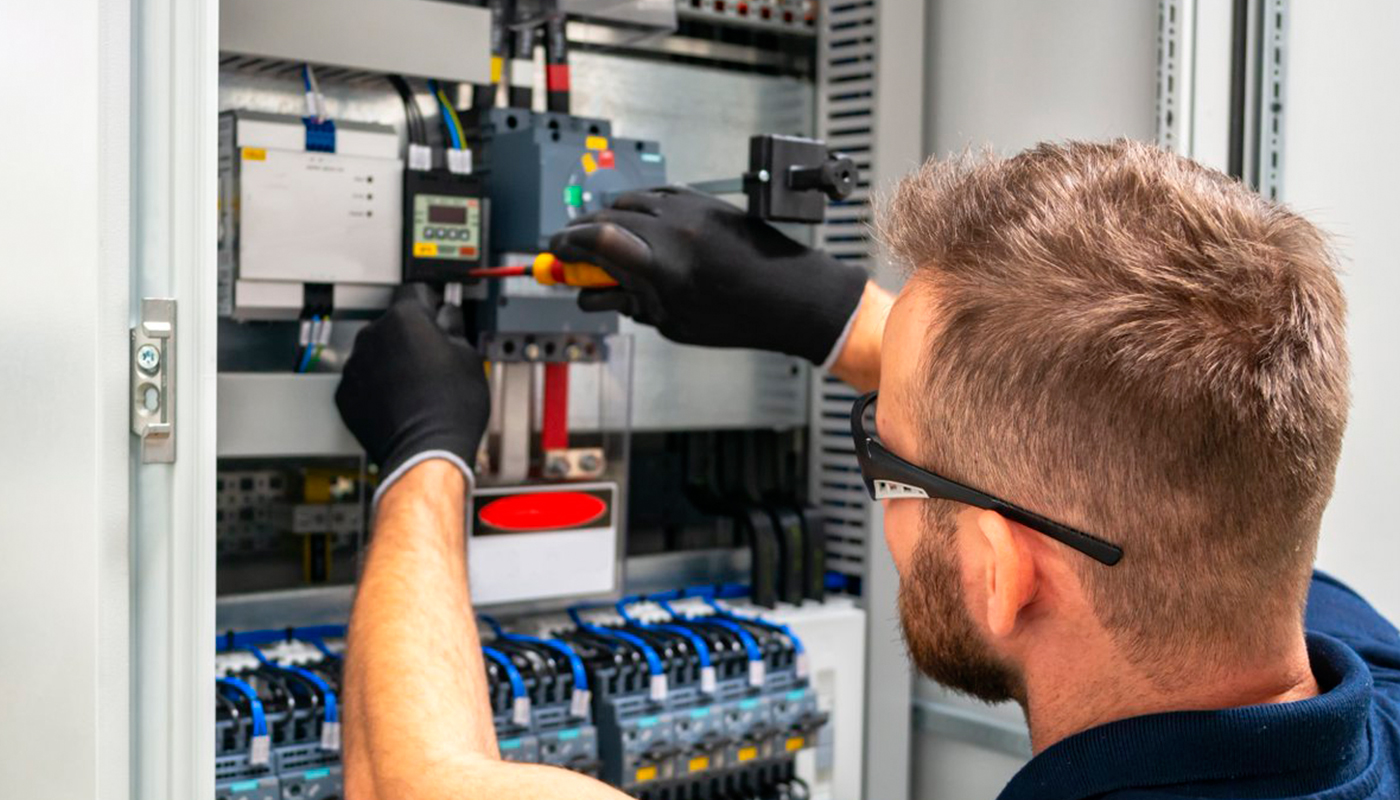 We use only professional equipment and tools, original spare parts, and high-quality consumables. Our technicians have 20 years of experience working with all types of household appliances from well-known brands. Specialists constantly improve their skills to provide you with high-quality services.
Frequently Asked Questions
Do you have any questions you would like to ask us? We recommend reading the answers to the most frequently asked questions first. If you don't find the information you need here, give us a call.