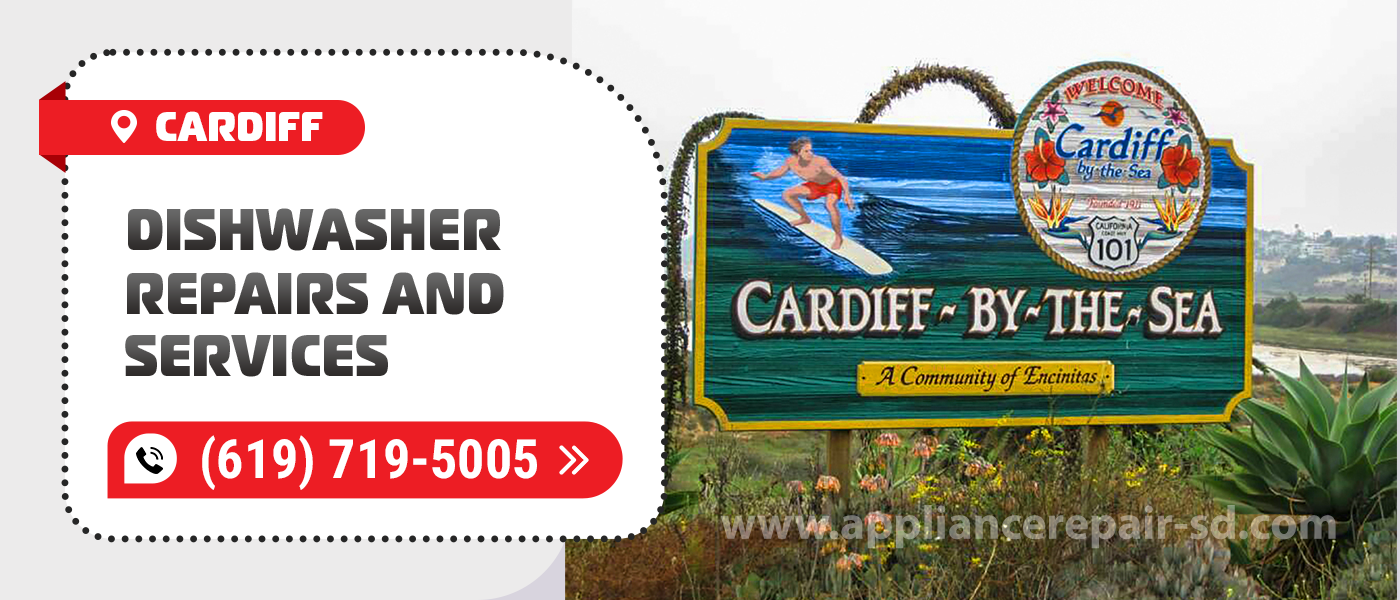 Dishwasher Repair in Cardiff
Various appliances and home and workplace make our lives so much more convenient! Surely, we want each of them to function properly for a long. Especially such a unit as a dishwasher, which deals with dirty plates and pots instead of us. If your dishwasher failed or you want to get proper maintenance for it, apply to Appliance Service Center anytime! We perfectly know how to provide you with the most effective and quick services at the most favorable price. The best Dishwasher Repair in Cardiff, CA is exactly what our company offer for over 20 years so far. And there are many reasons why we say so!
Our technicians have extended experience and never stop developing.

We have licenses that prove our qualification with all items, including the latest ones.

Our company constantly grows since 2001. We have opened numerous offices in different areas.

We provide the quickest

Cardiff Dishwasher Repair

. In an absolute majority of cases, we complete your task the same day you apply.

Our departments are open round the clock, so available for you at any time. You can order an urgent

Dishwasher Repair in Cardiff, CA

at any moment for a little extra payment. In this case, the technician rushes to your address immediately.

When you leave an online application, we call you back just in several minutes.

We conduct free consultations and remote diagnostics to clarify the condition of your dishwasher. It helps to find out the reason for the malfunction and an approximate cost of the needed repair.

If the repair is not cost-effective, or the unit is not advisable to fix, we honestly let you know. 

The cost of the diagnostic is included in the price of the work. Thus, if we arrive but do not fix your item, you only pay a small Service Fee.

We have $25 off for online booking, $30 off for seniors and veterans, and 15% off for returning clients.

We set the most affordable rates for all

Cardiff Dishwasher Repairs

.

You get a full report of the expenses. Thus, you can be sure of the fairest price for the work we do for you.

We have the most suitable spare parts for any commercial and household dishwasher.

When our technicians arrive at your place, they have all the needed equipment. With the best professional tools and materials, they conduct any

Dishwasher Repair in Cardiff, CA

precisely and dustless.

Having perfectly refined skills and excellent knowledge, our team can deal with any model of all brands of dishwashers. They reanimate even the oldest, the newest, or the rarest items easily.

To prove our reliability and responsibility, we back up each

Cardiff Dishwasher Repair

with a long-term warranty. It covers 90 days for labor and 1 year for details.

The highest quality of work and the best attitude towards clients help us successfully compete with other companies for years.

Our customers are fully satisfied with the best

Dishwasher Repair in Cardiff, CA

we provide. They recommend us to others and leave many 5-star reviews on our Google page.
We have resolved numerous issues with dishwashers for our dear clients. Regardless of their complexity, we find the most effective way out of any situation! We gathered the most often troubles that you may face with this item in the list below.
It does not clean or dry the dishes, or they remain covered with foam.

Plates or cups get cracked after washing.

You cannot open, close, or latch the door.

The door seals, hinges, springs, joints, locks, or latches are deformed or worn off.

The appliance is not turning on.

The washing cycle goes wrong (cannot start or complete, pauses itself, takes too long, or runs non-stop).

The item does not fill with water or fills too much.

It is not draining, so the unit inside is wet and smelly.

The heating element, thermostat, timer, motor, pump, control module, or other part is dysfunctional.

Foam or water goes outside the unit and creates a puddle on the floor.

The water inlet valve, float switch, slide arm, hose, filter, holders, cutlery basket, buttons, handles, knobs, switches, belts, leveling feet, or other details are damaged and require replacement.

Flashing lights are burned out.

While the appliance is working, it produces weird sounds or vibrations.

The sump strainer, spray arm, filter, hose, or pipe is blocked with crumbs or grease.

Racks cannot roll out.

The electricity supply is ruined (torn wires, damaged plug) or unstable.

Timers or controllers do not function properly, so you cannot change any settings.

The body of the item is heating too much while the unit is working.
Do you still have any questions? Contact us anytime! Appliance Service Center is a client-focused company, so we are always open to helping you. We provide the most cost-effective and quick Cardiff Dishwasher Repair and Service of brilliant quality. Just let us know what happened and we make any issues vanish!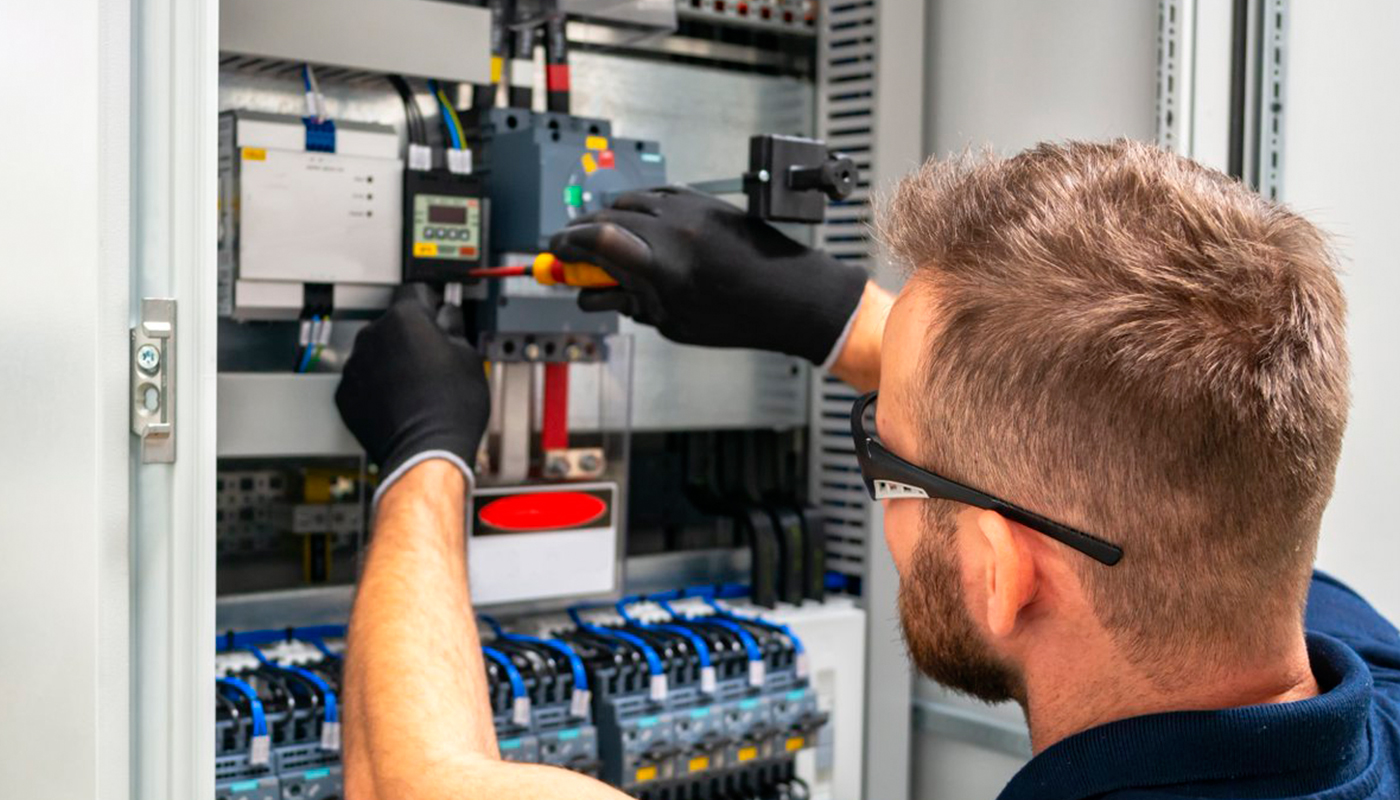 We use only professional equipment and tools, original spare parts, and high-quality consumables. Our technicians have 20 years of experience working with all types of household appliances from well-known brands. Specialists constantly improve their skills to provide you with high-quality services.
Frequently Asked Questions
Do you have any questions you would like to ask us? We recommend reading the answers to the most frequently asked questions first. If you don't find the information you need here, give us a call.