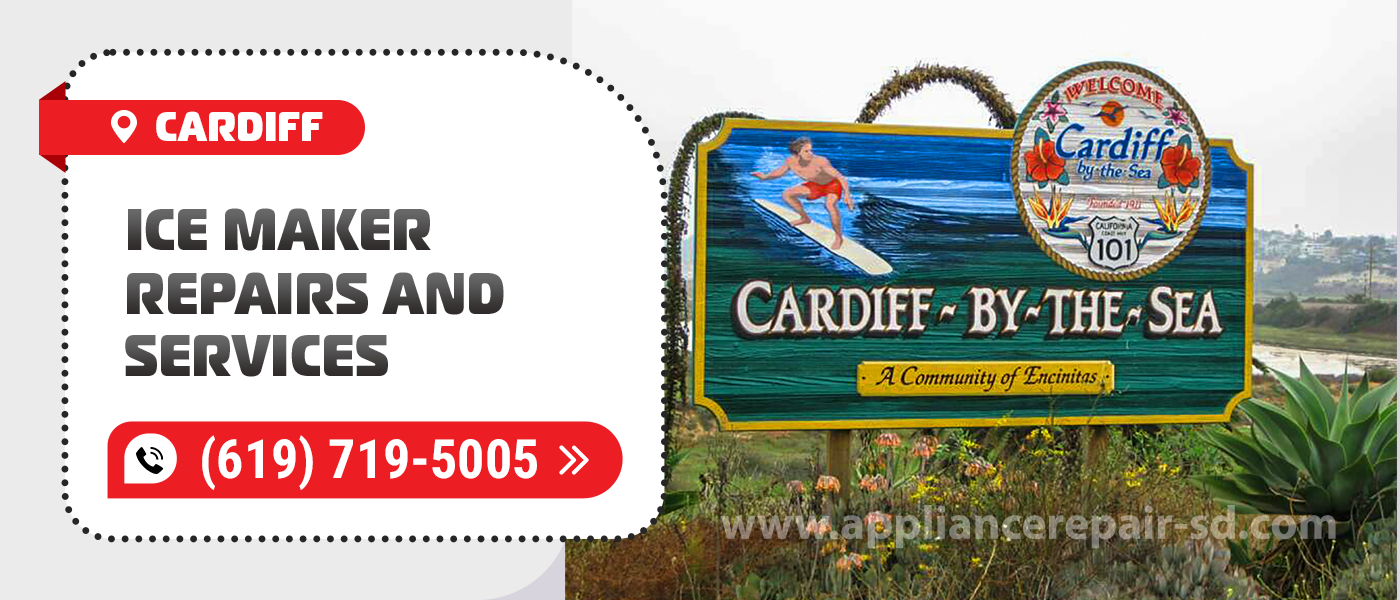 Ice Maker Repair in Cardiff
Technologies are developing all the time, making our life and work more comfortable and efficient. But nothing is perfect, thus all electronics may suffer from many internal and external factors. If you own an ice maker, you certainly do not wish it to stand broken in your flat or cafe. For such cases, just contact Appliance Service Center anytime. We provide all types of services of the highest quality in the shortest terms for over 20 years so far. With us, you get the best Ice Maker Repair in Cardiff, CA at the most favorable price.
When your ice maker stopped working properly, the first thing to do is to find the reason for the problem. For it, you can call us anytime and explain what goes wrong. We provide free consultation and remote diagnosis to define the most effective way out. Mostly, it also lets us inform you about the approximate cost of the needed Cardiff Ice Maker Repair. But it may also show that the only recommended solution is to get a replacement. And we honestly let you know if it happens, as we never want to waste your time or money.
There are many different issues you may face with this unit. The most common of them are…
The ice cubes are not falling into the ice basket.

The cubes have the wrong size, shape, or consistency.

The ice is covered with ice mold, so cannot be divided into separate cubes or ejected.

The information screen shows an error or is not shining.

The buttons, controllers, or touchpads do not respond.

The control module is faulty.

Leveling feet, belts, bearings, baffles, flaps, inner tubes, buttons, knobs, handles, seals, wires, or other parts are spoiled.

The thermostat malfunctions, so the unit has too low or too high a temperature.

The sensors are out of order, so the ice keeps producing after the ice basket is already full.

The appliance is not producing any cubes at all.

While the unit is on, it is knocking, bubbling, humming, buzzing, vibrating, or producing other awkward noises.

Water is condensing under the unit or leaks out.

The refrigerant is dripping outside or inside the appliance.

The supply valve, water reservoir, pump, filter, water line, and pipe is dirty or damaged, so require checking, cleaning, or replacement.

The cubes have a foul smell and taste.

The door cannot latch, open, or close normally because of damaged joints, hinges, springs, seals, locks, or latches.

You cannot turn the ice maker on or off or it turns off itself.

The ice-cutting mechanism, gearbox, control arm, compressor, fan, power switch, or other parts are out of order.
And we successfully deal with any of those and other problems!
Time is one of those things which we should spend wisely. Thus, our company aims to complete any Ice Maker Repair in Cardiff, CA in the shortest terms. We finish over 90% of orders the same day you apply. And you can rely on us for emergencies as well! For a little additional payment, the technician sets off to your address immediately! It is available also during days off or non-working hours as our local department is open 24/7.
Another thing that we want to use wisely is money. By applying to us, you pay only a fair rate for any services. We inform you what you pay for and never proceed with worthless work. Thus, you get only cost-effective Cardiff Ice Maker Repairs. We also have special prices for veterans, seniors, returning clients, and online booking. 
And returning clients are not a rare situation for us! As we provide everyone with the best Ice Maker Repair in Cardiff, CA, people trust us with other appliances too! They recommend us to friends and other people, as they have no doubts that we offer the best conditions. Client focus, responsibility, and ability to adjust make people choose us, thus we successfully compete with other companies around. You can see the honest opinions of our customers in tons of 5-star reviews on our Google page.
It would not be possible without the highest quality of each Cardiff Ice Maker Repair we complete. Our technicians have perfectly honed skills and extended knowledge and never stop developing. They regularly get licenses from manufacturers to learn to serve the latest and luxury units too. Due to this, we fluently deal with all models of any brand of commercial and household ice makers. 
Another important factor for the quality and durability of work is the equipment we use. When our technicians come to you, they have the best professional tools and materials. Our technicians always pick the best options from a vast amount of original and alternative spare details. Thus, we always reach smooth performance without squeaking or tottering. We back up our most reliable Ice Maker Repair in Cardiff, CA with a long-term guarantee. It is 90 days for labor and 1 year for details.
If you suspect that your ice maker needs help, apply to Appliance Service Center! Call us anytime or fill in the contact form on our website to get the quickest callback. Our friendly and proficient specialist will swiftly resolve any issues! We provide top-quality Cardiff Ice Maker Repair and Service at the most affordable price in any situation!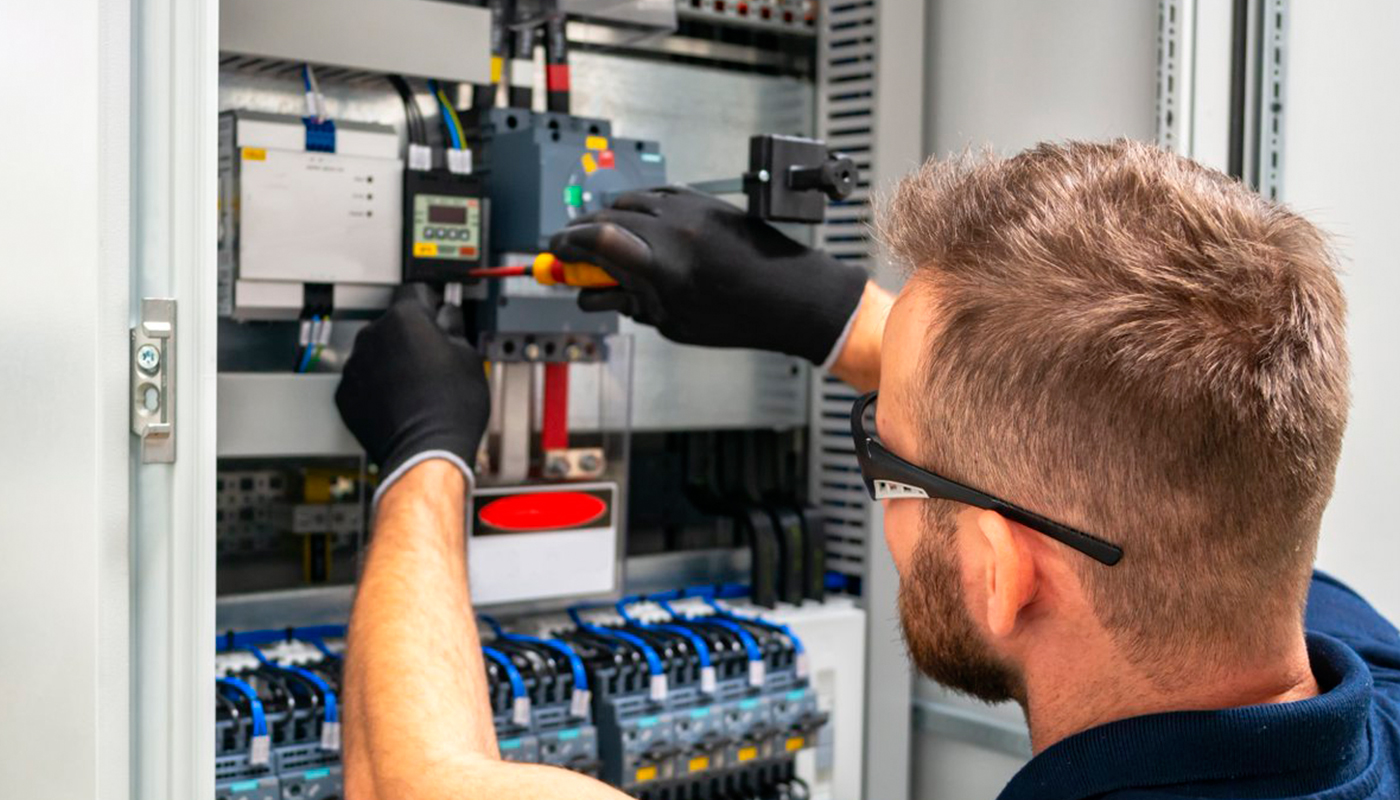 We use only professional equipment and tools, original spare parts, and high-quality consumables. Our technicians have 20 years of experience working with all types of household appliances from well-known brands. Specialists constantly improve their skills to provide you with high-quality services.
Frequently Asked Questions
Do you have any questions you would like to ask us? We recommend reading the answers to the most frequently asked questions first. If you don't find the information you need here, give us a call.