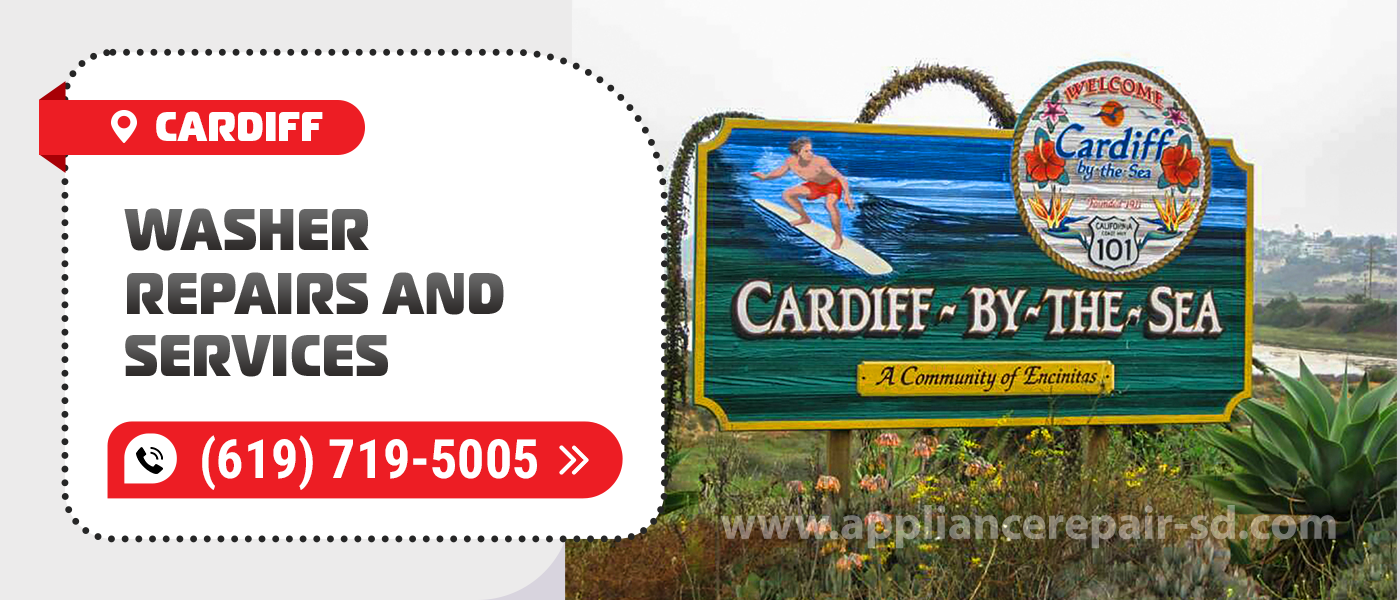 If your washer behaves wrong, you not only lose its washing function. Working with electricity and water, this unit may cause a danger of electrocuting. Or, if it leaks, water may spoil your room or even reach the neighbors on lower floors. Nothing pleasant, in any case. But do not rush to panic! Appliance Service Center has a team of highly qualified technicians with over 20 years of experience. We provide the most reliable Washer Repair in Cardiff, CA of flawless quality. Just call us and we make your unit back to normal quickly and at an affordable price.
The longer your washer does not work, the more inconvenient it is. Surely, you want to have this issue resolved as soon as it is possible. Our company has all the processes and logistics perfectly customized. Thus, it takes less than a day to complete any Cardiff Washer Repair in over 90% of orders. You can pick any suitable moment, even late at night or during a day off. And if any urgency happens, you can rely on us anytime. Our technician rushes to you 15 minutes after your call for just a little additional payment.
You may want to clarify some information about the condition of your unit first. Our team provides free consultations and diagnostics. Thus, we quickly indicate what is the reason for the breakage, the best solution, and its approximate cost. It helps to plan the most effective Washer Repair in Cardiff, CA for you. Rarely, but it may appear that the needed work costs more than getting a new appliance. We do not proceed with futile work in this case, but honestly inform you. 
To find out exactly what is the condition of your item, just call us any moment and explain what makes you worry. The most common issues which happen to washers are:
The unit cannot turn on or off, pauses midway, runs non-stop, or washes too long.

It is not filling with water, fills too much, or does not drain.

The tub or washed clothes have a filthy smell.

The appliance is tripping the power when working.

Its drum is not spinning.

The tub is cracked.

Clothes get ripped after washing or go out dirty or too wet.

The control pad fails, so you cannot change settings or see the proper information on the information screen.

Faulty timers, controllers, thermostats, heating elements, agitators, pumps, motors, transmissions, or other detail.

A puddle of water or foam appears under the washer.

The installation was incorrect.

The door has cracked glass.

You cannot normally close, open, or latch the washer due to spoiled hinges, joints, springs, interlocks, seals, lid switches, or latches.

The wiring, isolation, or plug is damaged, so the item does not get electricity.

While the washer is spinning, it moves or bounces around the room.

The appliance makes out a burning or electricity smell.

It produces loud vibrations, gurgling, buzzing, clicking, or other noises.

Leveling feet, belts, connectors, water inlet valves, seals, dispensers, hoses, pipes, filters, buttons, knobs, handles, water control assembly, off-balance switch, or other details are damaged and require replacement.

Light indicators are blinking or not shining.

Dirty or obstructed pipes, filters, hoses, dispensers, etc.
We have resolved any of these and other issues many times, so always know what to do!
The Service Fee is included in the cost of the work when you apply to us for the repair. Our team always cares for the most effective usage of your money and time. We set the most affordable rates for all types of Cardiff Washer Repairs. Plus, we have special prices for veterans, seniors, returning clients, and online booking. You know what you pay for as we clearly report all the expenses to you. We never overcharge or do senseless work which will not be durable.
As we believe, as the result of decent work, the appliance should perform smoothly for a long. For that, our team always conducts each repair of the highest quality. They perfectly know the construction of all models of all brands of washers. Thus, picking the most suitable, perfectly fitting detail is easy for them! We have a huge choice of high-quality spare parts, original ones, and alternatives for them. Plus, we use the best professional equipment and materials for any type of service. It makes each Washer Repair in Cardiff, CA reliable and effective.
But what is more important for reaching the highest quality, is the proficiency of the technicians, who execute the work. Our team has amazing knowledge and skills, so fluently works with any commercial or household washer. They stay up to date with the latest technologies and fluently deal with the most delicate luxury items. To be qualified enough for any Cardiff Washer Repair, they get training and licenses from manufacturers.
As a reliable service provider, we are in charge of what we do and say. Thus, we back up our labor with a 90-day labor guarantee and provide a 1-year warranty for details. Since 2001, we successfully withstand competition with other companies, always providing the best results. Our customers are fully satisfied with Washer Repair in Cardiff, CA we conduct for them. They recommend us to others and return to us for other tasks. You can see many 5-star reviews on our Google page, where our clients show their honest opinion of our work.
Appliance Service Center has the most friendly, responsible, and proficient specialists. We pay attention to any of your requirements. Thus, we provide you with the best Cardiff Washer Repair and Service in the most comfortable conditions. Our company reaches high-quality results in the shortest terms and sets the most favorable prices. Just call us or place an online application and we make your appliance back to normal soon!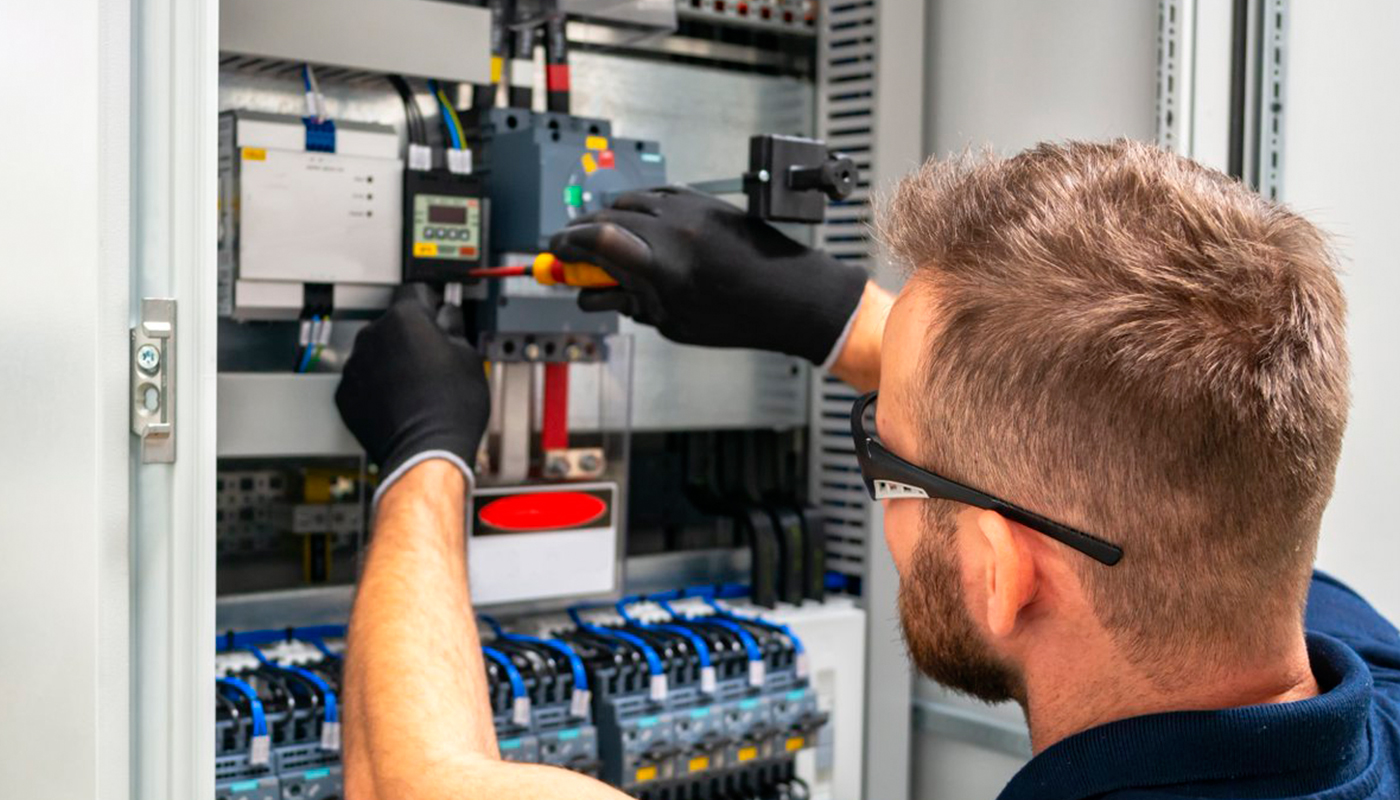 We use only professional equipment and tools, original spare parts, and high-quality consumables. Our technicians have 20 years of experience working with all types of household appliances from well-known brands. Specialists constantly improve their skills to provide you with high-quality services.
Frequently Asked Questions
Do you have any questions you would like to ask us? We recommend reading the answers to the most frequently asked questions first. If you don't find the information you need here, give us a call.