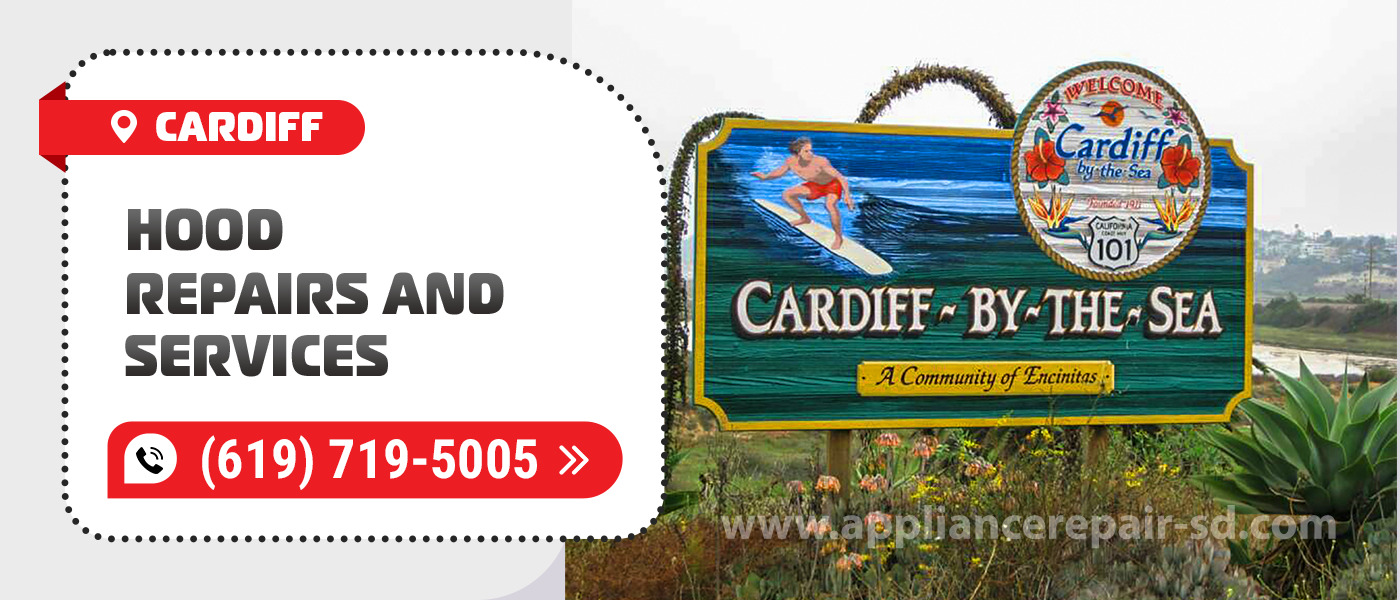 The hood is more than just an appliance that makes your surroundings more comfortable. This unit cares for cleaning the air you exhale, preventing you from breathing harmful substances, smoke, and moisture. It is an essential item for each kitchen, especially in restaurants or industries. To get the maximum benefit from your hood, apply to the most reliable provider of Hood Repair in Cardiff, CA. Since 2001, Appliance Service Center offers the quickest solutions of the highest quality and at the best prices.
Also, remember that you may avoid some of the troubles if you regularly get proper care for your hood. Our specialists perfectly know which details to check, replace, or clean to make your item run perfectly. You get a free consultation and find out how often you need to get maintenance for your appliances. And if you notice any signs of wrong performance in your unit, we arrange the most effective Cardiff Hood Repair for you! We offer remote diagnostic which helps to find the reason for the breakage and the best way to fix it.
There are many different issues that may cause your hood work worse. Do not postpone applying to specialists if you notice even the smallest malfunction! The most common troubles with these appliances are…
The hood cannot turn on or off, it shuts off itself, or goes on and off repeatedly.

The fan is not spinning.

The appliance does not absorb smoke, smells, or moisture or absorbs it too weakly.

The airflow is poor.

The lamp is burned out or flickering.

The ducting system, light socket, motor shaft bearings, blower wheel, fan blades, controllers, switchers, belts, or other parts are damaged and require replacement.

The moisture is condensing inside the unit.

While the unit is on, it produces an electrical, burning, or filthy smell.

The downdraft does not go up, stay up, or shift down.

The control module malfunctions, the buttons, knobs, or touchpads do not respond, or the screen shows an error or is blank.

The hood is vibrating, humming, buzzing, grinding, or making other unusual sounds.

The installation was not correct.

The grate, filter, or ventilation is blocked with dust or debris.

The blower motor, driver, or main control board is dysfunctional.
Our team finds the most effective solution for those and other problems! We also announce the approximate price of the needed work beforehand. In case the repair is not cost-effective, or the item is beyond repair, we only take a Service Fee. Our company does not proceed with the work which is not rational and efficient. You get only the best result at an affordable price! We report all the expenses, so you know that you pay the fairest price for Hood Repair in Cardiff, CA. Returning clients, veterans, and seniors get special offers from us! Plus, for online booking, the price is $25 lower.
We can adjust to any budget when you need us to. The price for work mostly depends on the cost of the needed spare parts. We have a huge choice of original and alternative spare details, so can pick the most suitable ones. Arriving to you, we have all the needed professional tools, equipment, and materials for all types of Cardiff Hood Repairs. That lets us conduct durable and precise work and reach flawless results.
Our staff has over 20 years of experience dealing with all models of all brands of commercial and household hoods. Perfectly honed skills, outstanding knowledge, and responsibility are the reasons why each work of our team has the highest quality. To cope properly even with the latest and luxury units, we regularly get licenses from manufacturers. Regardless of how old or rare is your appliance, we make it perform correctly again! And we back up each Hood Repair in Cardiff, CA we conduct with a long-term guarantee.
Another reliability marker is that we compete with other companies successfully for over 20 years. People go on applying to us with other tasks too as they know we reach the best results. They recommend us to friends too and share their opinions on the net. There are tons of 5-star reviews on our Google page, which show that we conduct the best Cardiff Hood Repair.
And we never make you wait long for the result! You can rely on us at any moment of day and night if you have an urgent situation. Anytime 24/7, our technicians are ready to rush to you immediately. It costs a little bit more but means that you get assistance at the soonest possible moment. And normally, any Hood Repair in Cardiff, CA takes less than a day to resolve in over 90% of orders.
The closest local branch of the Appliance Service Center is round the clock ready to solve issues with your electronics! We have the most friendly and proficient staff, which always find the most effective solutions. Just call us or place an online application to get the quickest assistance. We provide the highest quality Cardiff Hood Repair and Service at the most favorable prices!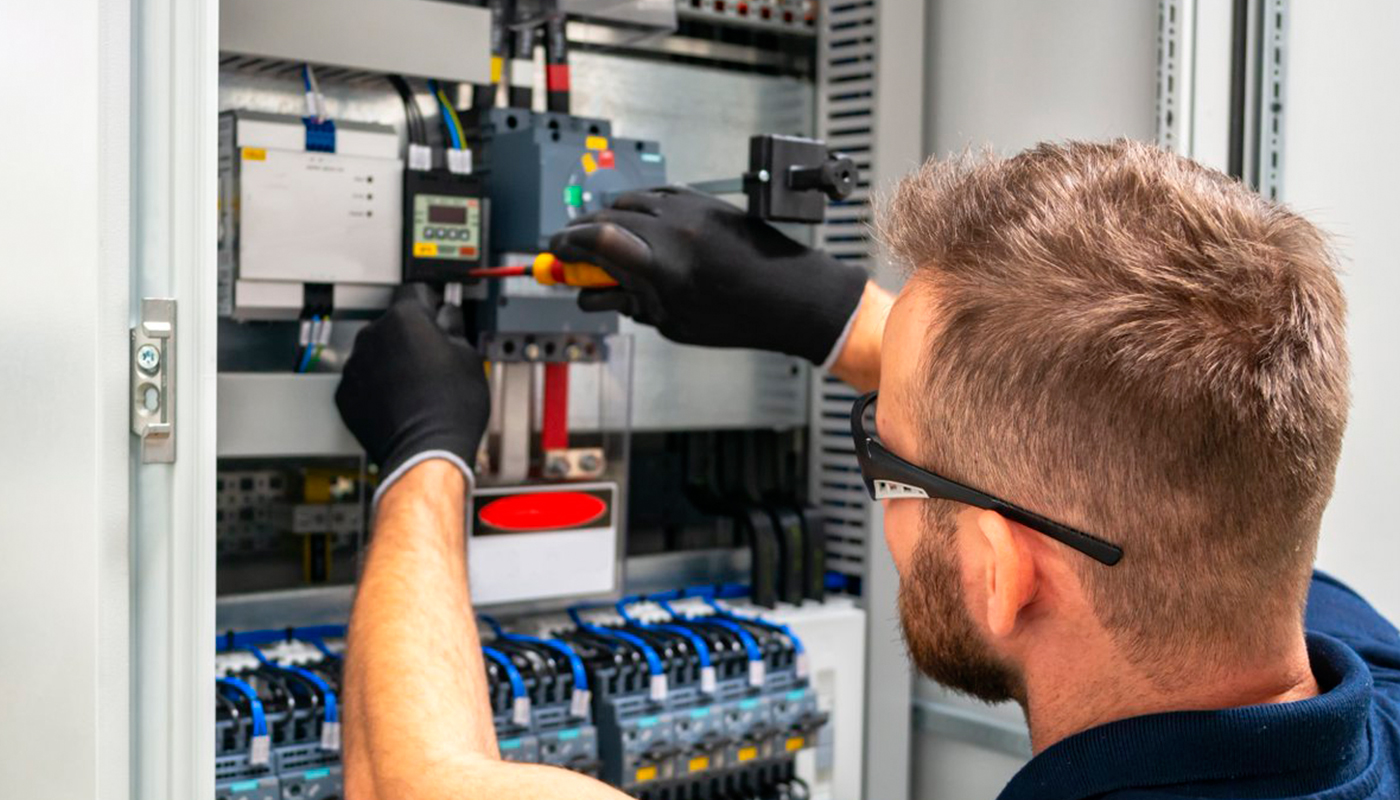 We use only professional equipment and tools, original spare parts, and high-quality consumables. Our technicians have 20 years of experience working with all types of household appliances from well-known brands. Specialists constantly improve their skills to provide you with high-quality services.
Frequently Asked Questions
Do you have any questions you would like to ask us? We recommend reading the answers to the most frequently asked questions first. If you don't find the information you need here, give us a call.