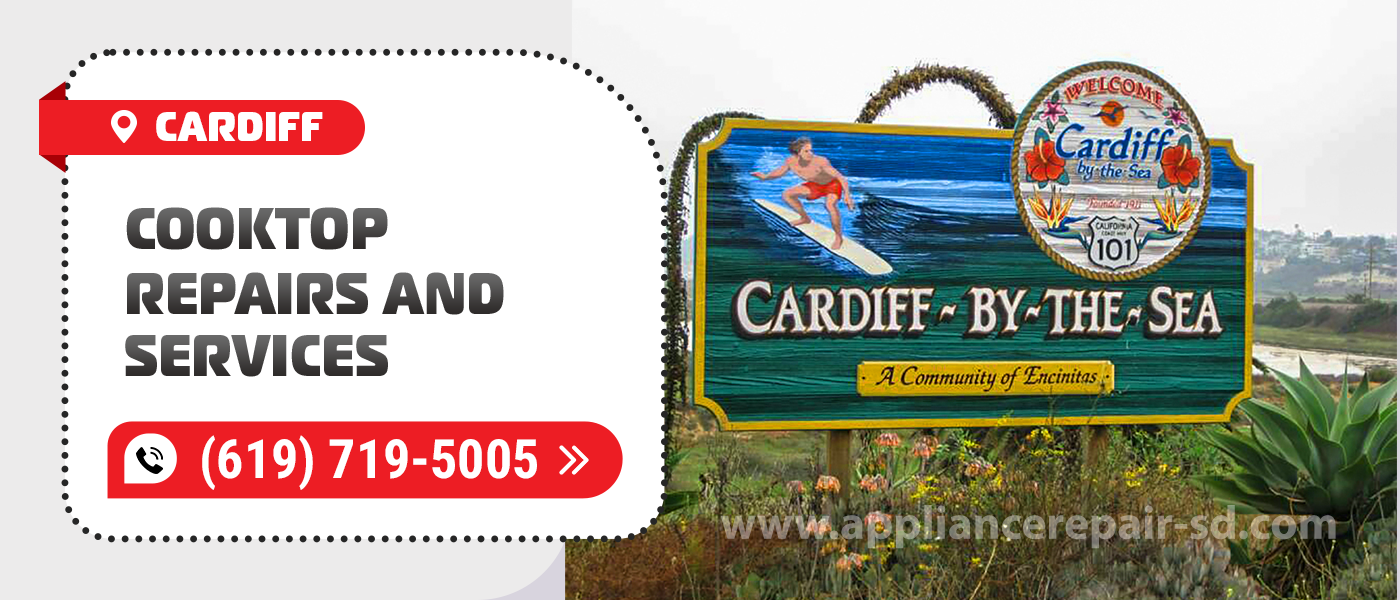 Cooktop Repair in Cardiff
For many people, a cooktop is the best way to cook a quick breakfast. It is also a great tool for any other dish, from a fried egg to soup or steak. Not even talking about the vital role of this appliance in cafes or restaurants. To have the cooktop always perform properly, you should know a reliable provider of services. To avoid or fix any breakages, apply to Appliance Service Center. Our local office offers the quickest solution in any situation! We provide all types of Cooktop Repair in Cardiff, CA of the highest quality and the most affordable prices.
Our company offers the best cooperation conditions for both private and business clients. And since 2001, we have made thousands of them satisfied with our work. As we provide the most effective Cardiff Cooktop Repair, our customers apply to us for other tasks too. They recommend us to friends and post numerous appraising reviews on the net. It means that they trust us and know that with us they get the best results.
If you need to clarify any information related to your electronics, you can contact us anytime. Our friendly managers help to arrange the most effective Cooktop Repair in Cardiff, CA, depending on your situation. The first thing to find out is the condition of your appliance. We offer a remote diagnostic, which is free if followed with the repair. It helps quickly understand what caused the breakage and how to solve it. We also announce the approximate cost of the needed work. In some cases, the work appears to be not cost-effective. If so, we honestly inform you and do not waste your time and money.
The sooner you react to any changes in your cooktop, the easier is to fix it. Even a minor issue may lead to total failure, thus we recommend you pay attention to everything. The most common signs that your cooktop requires help are…
Induction surfaces are scratched so temperature sensors flip.

Electrical or induction coils or burners do not heat, have a poor connection, or are broken.

The item produces no heat or flame.

It heats unevenly, too slowly, too much, or not enough.

The cooktop shuts off itself or does not turn on.

You cannot adjust a needed temperature or flame level.

Buttons, knobs, switches, or other controllers are cracked, malfunctioning, or lost.

The control module requires recalibration.

Timers, temperature controls, thermostats, or other parts are out of order.

The appliance produces grinding, ticking, buzzing, humming, or other unusual noises or vibrations.

The wiring, plug, ignition, or gas safety valve is spoiled, so the unit has no gas or electricity supply.

The flame has a wrong color, like red, orange, or yellow.

The light indicator is flickering or not glowing at all.

You notice gas, burning, or electrical smell from the cooktop.

Gas lines or ports are clogged with grease or crumbs.
When our technicians come to you, they are ready for any of those and other situations! They always have the best equipment and materials for any type of repair. We have a huge choice of original and alternative spare parts. Therefore, we can pick the best-fitting details for any model of a cooktop. Our professionals perfectly know the structure and functioning of these items. Thus, they conduct all Cardiff Cooktop Repairs precisely and tidily.
We serve perfectly even the latest and luxury items, as our team stays up-to-date and always develops. Our team gets licenses from manufacturers, so their knowledge, skills, and qualifications are always developing. There is nothing we can deal with! For any commercial or household item of any brand, we have the best approach. Thus, we always provide the highest quality for any Cooktop Repair in Cardiff, CA. And we do not doubt durable and solid results, so back up all actions with a long-term guarantee.
In over 20 years of providing the best Cardiff Cooktop Repairs, we learned much. Thus, we reach flawless quality always and do it in the most comfortable conditions for you. Mostly, people do not want to wait long to get their appliances back to normal. And with us, you do not need to! Our team is skilled enough to arrange the quickest arrival. In over 90% of orders, we complete the work within a single day. For a small additional payment, you can request an urgent repair. If so, the technician sets off to your place within 15 minutes after your call. Our local department is 24/7 ready to assist you!
We are looking for the most effective solutions always. Thus, we do not cheat you and charge for useless procedures. If the work is not cost-effective, you only pay a Service Fee. But it is included in the cost of the repair when we proceed with it. And it usually happens this way, as we can deal with anything, so the diagnostic is free! And the price for Cooktop Repair in Cardiff, CA we do, is always fair and affordable. We also have special prices for returning customers, veterans, seniors, and online booking.
If you apply to Appliance Service Center, you get the wanted result quickly and at a favorable price. Just call us or place an online application to get a callback in several minutes. We adjust to any of your requirements, just let us know how we can help you. Our reliable company has the most qualified specialists who can resolve any issues! We are always ready to provide you with any Cardiff Cooktop Repair and Service of the highest quality!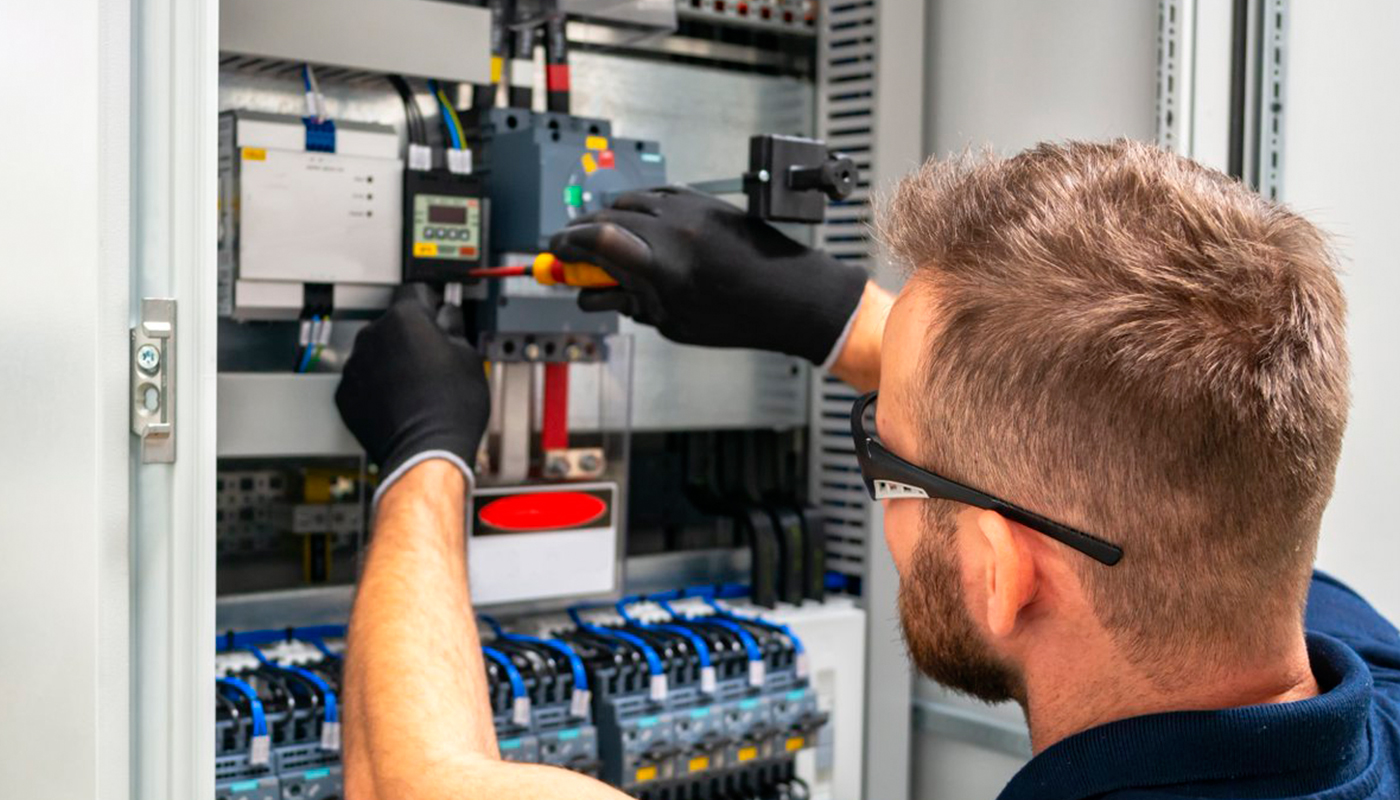 We use only professional equipment and tools, original spare parts, and high-quality consumables. Our technicians have 20 years of experience working with all types of household appliances from well-known brands. Specialists constantly improve their skills to provide you with high-quality services.
Frequently Asked Questions
Do you have any questions you would like to ask us? We recommend reading the answers to the most frequently asked questions first. If you don't find the information you need here, give us a call.