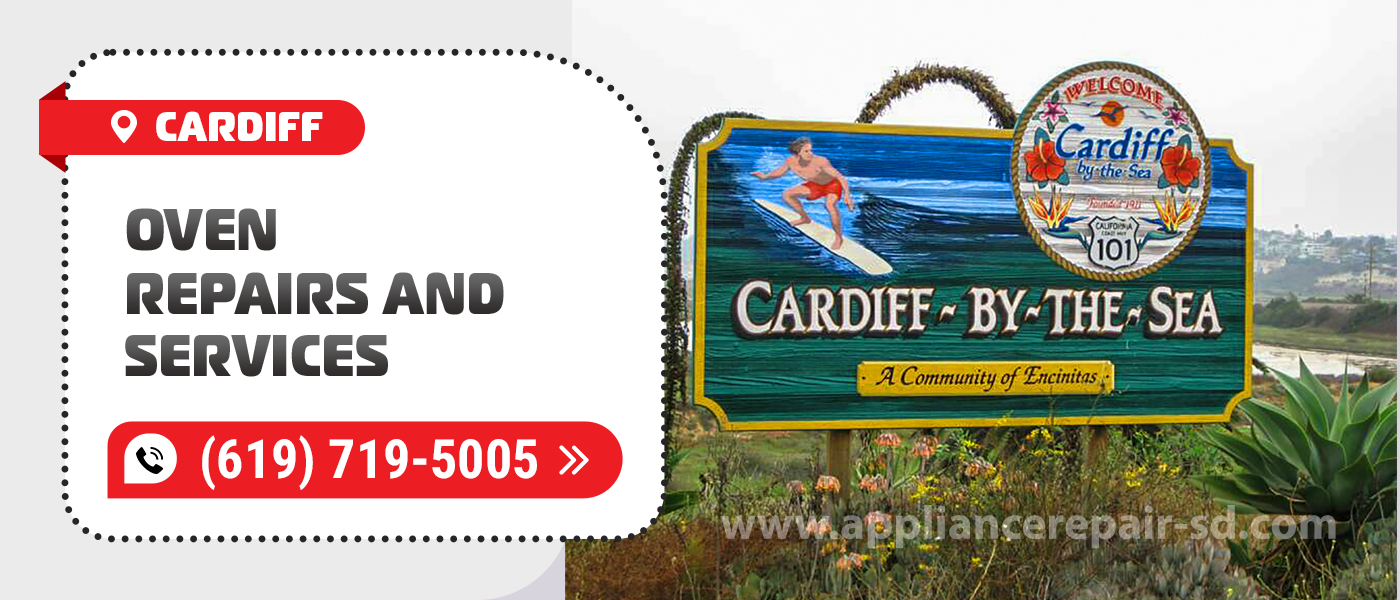 Do you have any issues with your oven? Does it heat worse than before? Do not worry, any issues can be effectively resolved. Apply to Appliance Service Center at any moment to get the swiftest services at the quickest term. Since 2001, our company provides the most reliable Oven Repair in Cardiff, CA at the most favorable prices!
Over 20 years so far, we maintain and care for all types of ovens. Our team perfectly knows how to provide you with the most effective Cardiff Oven Repair. We reanimate any models of this appliance of all brands. With outstanding knowledge and skills, they find the best approach to any commercial or household unit. They deal even with the most delicate luxury and the latest ovens, as get training and licensing from manufacturers. We guarantee the highest quality for everything we do!
One of the most commonly needed procedures is a replacement of some detail. We have a huge choice of spare parts and can pick the most suitable one for each situation. All the details have a 1-year guarantee. To conduct any type of Oven Repair in Cardiff, CA perfectly, our technicians use the best professional equipment. Together with the most reliable attitude and qualifications, it always leads to flawless results. And we back our labor with a 90-day guarantee, so you do not worry about the durability of our work.
And hundreds of our clients can prove the same about our reliability! They come back to us, but not to complain about the unit we have fixed for them. They come back having issues with other items and being sure that we provide the best result for each order. Thus, they recommend our Cardiff Oven Repairs to other people and leave tons of positive reviews on the net. They know that we are always honest and provide only effective solutions.
By "effective solutions" we mean several aspects. It includes expediency, pricing, and timing. If your appliance is not recommendable to fix, we inform you at once. Mostly, it happens when the cost of the work is over half of the price for a replacement. If we indicate it, we only take a Service Fee and give you advice on picking an appropriate new item. But it is not a common way out, as our team can deal with any difficulties!
The price for any needed Oven Repair in Cardiff, CA that we conduct is surprisingly affordable! We do not overcharge or pretend to do more than we actually did. You get a report of all the expenses so make sure of the fairest prices. We can adjust to any budget when needed. Plus, seniors and veterans get $30 off, and returning customers get a 15% discount. There is also a special price for online booking!
To find out the approximate cost of the needed work beforehand, get in touch with us. We offer free consultations and provide you with any needed information. Our friendly managers answer any questions and arrange Cardiff Oven Repair at the most suitable conditions for you. You can request a remote consultation to detect the reason for the breakage and the best way to eliminate it. After clarifying all the information, you can pick any suitable time when our specialist arrives for you.
The list of possible issues with ovens is pretty wide. The most common troubles you may face with this appliance are…
It produces a burning, gas, or electrical smell.

While the unit is on, it vibrates, buzzes, hums, clicks, or makes other weird noises.

The oven does not heat or produce any flame.

It cooks or heats unevenly, insufficiently, or too much.

Induction or electrical elements have a bad connection so cannot work normally.

Heating elements (tans, coils, burners, broilers, baking elements, etc.) require repair or replacement.

The appliance cannot turn on or off.

The unit turns off or stops heating itself.

The grates, filters, fans, vent tubes, or gas ports are dirty and obstructed with grease or crumbs.

The control pad required recalibration.

The screen is blank or shows an error.

You cannot adjust the needed time, temperature, or other settings.

The door has deformed gaskets, joints, locks, latches, switches, springs, or hinges, so cannot normally close or open.

The door glass or other glass/plastic/metal parts are cracked.

The thermal fuse, fan motor, energy regulator, thermostat, or other hardware is out of order.

It does not self-clean.

The interior or exterior lamps are burned out, not shining, or flickering.

Fan blades, baffles, bearings, belts, wires, isolation, drawer mechanisms, gas valves, pilot lights, buttons, knobs, or switches are worn off or damaged.
We offer the swiftest completion of any Oven Repair in Cardiff, CA. Our local office works round the clock, so we are always ready to be there whenever needed. In over 90 percent of applications, we finish work within a single day. And for a little urgency fee, you can request an even sooner arrival! In such a case, the technician sets off to your address not later than 15 minutes after your call.
The shortest terms, the best prices, and flawless quality – that is a description of a perfect work. And it fits each Cardiff Oven Repair and Service that we conduct! Our team always offers the most comfortable conditions for you. Just call Appliance Service Center or place an online application to get a callback in counted minutes. With us, you always get the result you expect. And even better!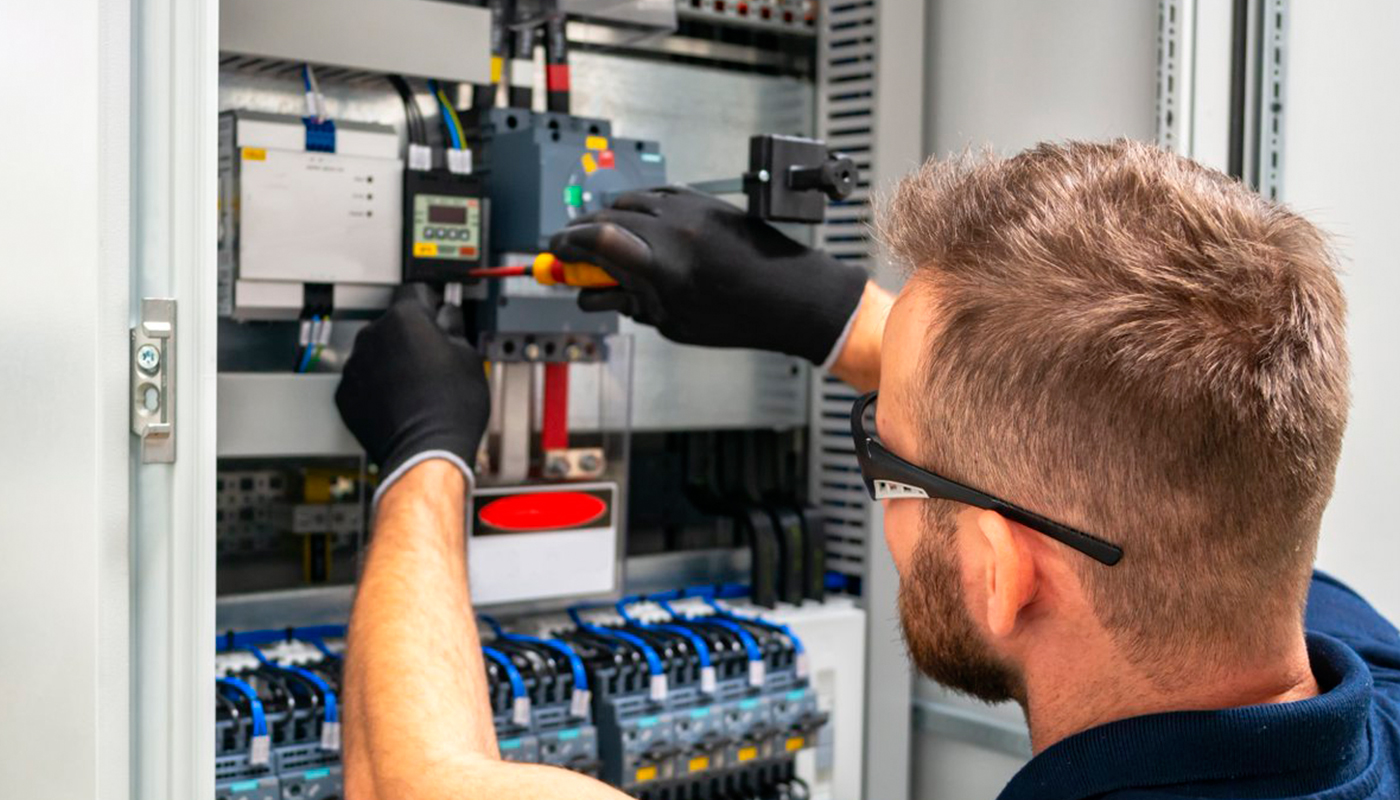 We use only professional equipment and tools, original spare parts, and high-quality consumables. Our technicians have 20 years of experience working with all types of household appliances from well-known brands. Specialists constantly improve their skills to provide you with high-quality services.
Frequently Asked Questions
Do you have any questions you would like to ask us? We recommend reading the answers to the most frequently asked questions first. If you don't find the information you need here, give us a call.