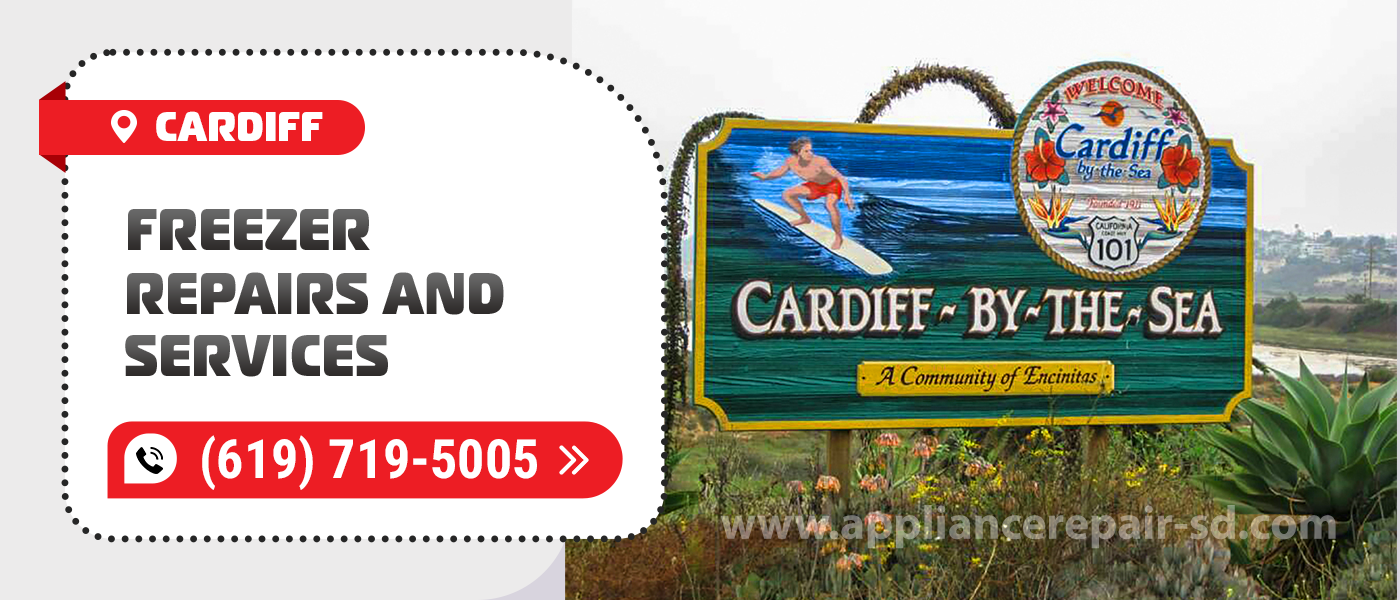 Freezer Repair in Cardiff
The freezer is a guard of your ice cream, meat, vegetables, and other products for months. This appliance has specific conditions, and no other item can replace them. You risk getting your goods spoiled if your freezer fails. Thus, if one day you notice it working worse, do not hesitate to apply to professionals! Appliance Service Center successfully resolves any issues with appliances since 2001. With us, you get the quickest Freezer Repair in Cardiff, CA at the best price and in the shortest terms.
Talking about freezers, the speed of resolving the breakage matters. We expect it to run properly 24/7, and downtime may cause lots of inconvenience. If you apply to us, your issue vanishes the same day! We rarely need more time to complete any Cardiff Freezer Repair. And for the most urgent cases, the specialist departs at your address 15 minutes after your call. It costs a little bit more but means that you do not have to wait even a couple of hours!
Calling us, you can also get a free consultation or remote diagnosis. Sometimes it helps to fix your freezer in a minute if you follow our instructions! In other cases, it may show that the only recommendable solution is to get a replacement. But mostly, after we found the reason for the malfunction, we quickly define the most effective solution. So, we announce the approximate cost of the needed Freezer Repair in Cardiff, CA before you apply for it. 
You should never ignore any signs of breakage if you want your appliance to serve you for a long. Pay attention to any changes in its behavior. The most common troubles which happen to freezers are…
The water or refrigerant is leaking or dripping.

The inner walls, coils, or products have pieces of ice or snow mold on them.

The unit and the food inside have an unpleasant smell.

While the unit is on, it produces loud vibrations, humming, buzzing, or other unusual sounds.

The light bulbs or indicators are burned out, not shining, or blinking.

The control panel failed, and controllers, timers, and information screen do not work normally.

The unit does not defrost automatically.

The door gasket, hinge, spring, joint, lock, switch, or latch is deformed.

The defrost timer or heater, evaporator, compressor, motor, fans, vent, condenser coils, relay switch, icemaker, thermostat, compressor relay, overload protector, or other detail is out of order. 

The appliance freezes insufficiently or too much.

You cannot turn the freezer on or off, it shuts off itself, or turns on and off repeatedly.

The electricity supply is unstable or disturbed, as wiring, isolation, or plug is damaged.

The drain pans, condenser coils, evaporative coils, defrost drainers, and drain tubes are clogged or dirty.

Spoiled or worn-off hoses, leveling feet, belts, bearings, blown fuses, water inlet valves, compressor mounts, handles, buttons, or knobs require replacement.

The door is not closing tightly or opening easily.

Glass, plastic, metal, or other surfaces are damaged.
Our company has the most affordable prices for fixing any of those or other issues. We have the fairest rates because we care for the comfort of our clients and never trick or overcharge them. We are honest about the expenses for the needed Cardiff Freezer Repairs and the condition of your item. We also have special prices for returning clients, online booking, veterans, and seniors!
The adequate cost of work is one of many reasons why people come back to us. Once they apply and get the best Freezer Repair in Cardiff, CA from us, they know what to do when other appliances fail. You can see tons of 5-star reviews on the net, which our happy clients gladly share with other people. They appreciate our highest proficiency, friendly attitude, and reliability.
And we always try to become even better for our dear customers. Our technicians regularly get licenses and training from manufacturers to serve properly even the latest and luxury items. It makes them the most qualified for any type of Cardiff Freezer Repair. They deal with all models of commercial and household freezers of any brand. With over 20 years of experience in this field, our team gained outstanding skills and knowledge to reach flawless results!
We complete the work only when your appliance performs smoothly. The highest quality of each work is the main goal. Thus, we have the widest choice of the best equipment for all types of Freezer Repair in Cardiff, CA. It helps us pick perfectly fitting parts and conduct all the needed procedures precisely and swiftly for any item. We provide a 1-year guarantee for details and a 90-day warranty for labor.
If you are looking for the most reliable service provider, Appliance Service Center is a perfect match! We know how to make your electronics back to normal and we do it perfectly! Our technicians provide all clients with the best attitude and the most effective Cardiff Freezer Repair and Service. We resolve any issues in the quickest way and at the most favorable price!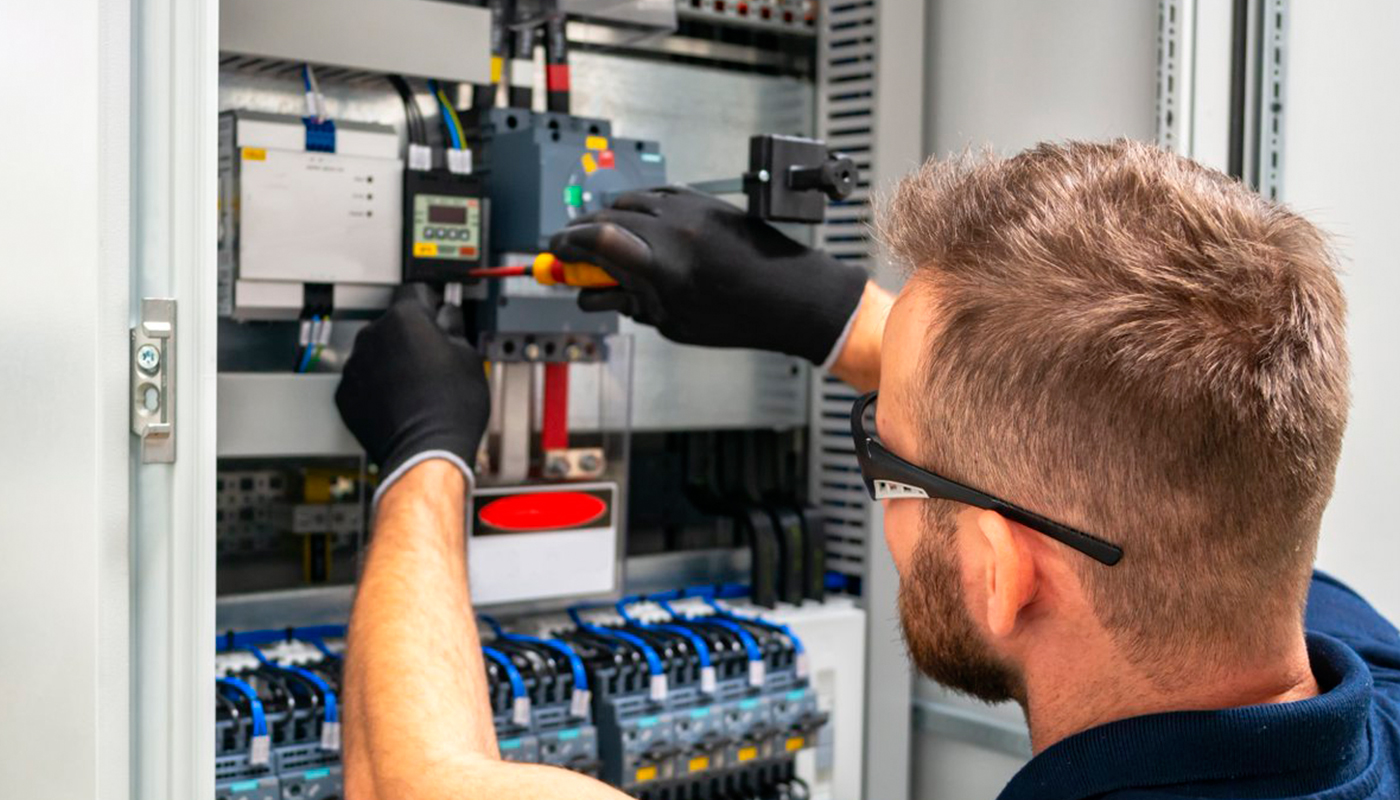 We use only professional equipment and tools, original spare parts, and high-quality consumables. Our technicians have 20 years of experience working with all types of household appliances from well-known brands. Specialists constantly improve their skills to provide you with high-quality services.
Frequently Asked Questions
Do you have any questions you would like to ask us? We recommend reading the answers to the most frequently asked questions first. If you don't find the information you need here, give us a call.