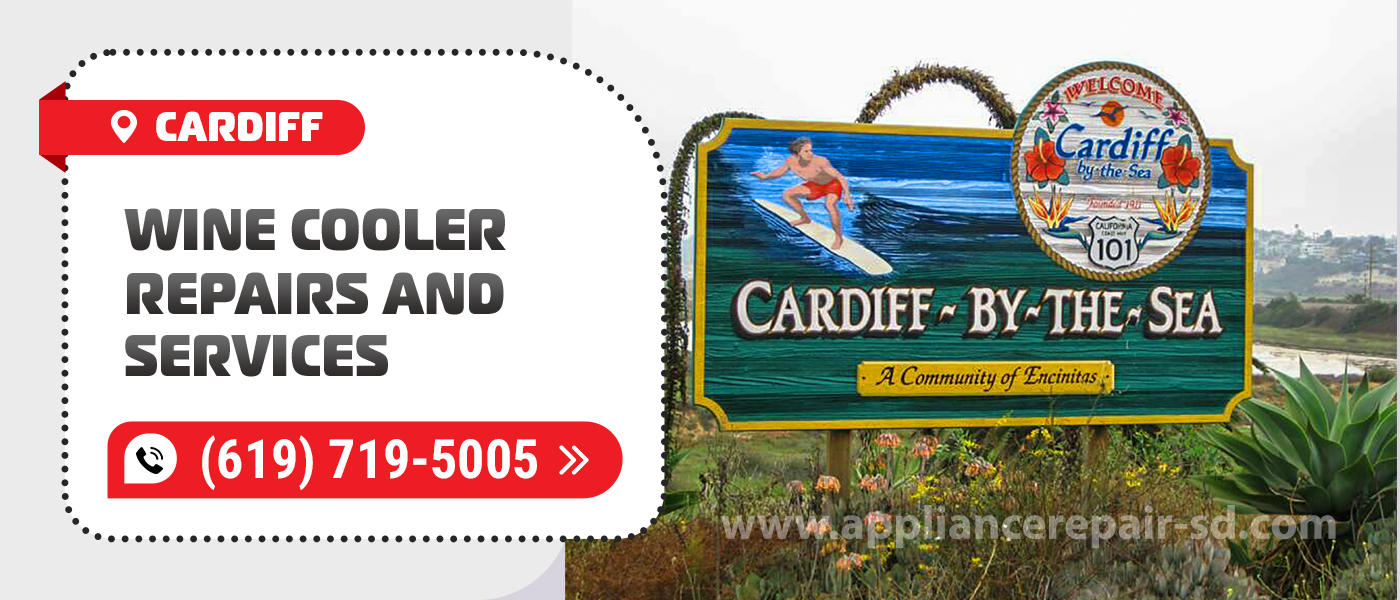 Wine Cooler Repair in Cardiff
Some people cannot find the difference between a wine cooler and a fridge. But real wine lovers know what an important mission this item completes. And to serve your needs perfectly, it should always be in a proper condition. To avoid trouble or fix any malfunctions, contact Appliance Service Center! Since 2001, we find the most effective solutions for any situation. Our company provides the swiftest Wine Cooler Repair in Cardiff, CA at the most affordable price and highest quality.
Regardless of the brand, model, oldness, or rareness of your unit, we find the best approach to any! Our team has regular licensing for all types of wine coolers. Thus, our technicians know how to deal even with the most delicate luxury and the latest ones. Perfect knowledge of the structure and functioning of these units, refined skills, and 20+ years of experience – keys to success! It makes each Cardiff Wine Cooler Repair we conduct at the highest quality level. 
If we tackle the problem, your appliance will perform like a brand-new one for a long time. There is nothing we cannot deal with! For each situation, we have only the most effective way out, the most responsible attitude, and the best fitting details. We use only top-rank equipment, tools, and materials for any type of Wine Cooler Repair in Cardiff, CA. We also solidify our work with a long-term guarantee, as we are confident in the outstanding professionalism of our technicians.
There is a huge number of reasons to apply for Wine Cooler Repair in Cardiff, CA. The most common of them are…
The compressor, evaporator, process control block, fan, starter, capacitor, Peltier module, thermostat, sensor, or other part is dysfunctional.

While the appliance is on, it is bubbling, humming, buzzing, gurgling, vibrating, or producing other weird sounds.

The moisture accumulates inside the unit, spoiling corks and labels.

The refrigerating coolant or water is dripping or leaking.

The temperature inside is too low or too high and you cannot change it.

The ice build-ups appear on the inner walls, bottles, or condenser coils.

The ventilation, coils, or fans are blocked with dust and debris.

The door gasket, hinge, spring, joint, latch, switch, or lock is damaged so you cannot properly close or open it.

The interior or exterior lights are flickering or not shining.

Spoiled or lost buttons, knobs, shelves, surfaces, leveling feet, belts, bearings, etc.

You cannot turn the item on or off or it turns off itself.

The cord, isolation, or plug is damaged, so the electricity supply is disrupted or unstable.
Our technicians are fluent enough to resolve any issues really fast! Their qualification and perfectly arranged management are the reasons why you never wait long for the result. We finish an absolute majority of Cardiff Wine Cooler Repairs within a single day! Applying online, you also get a callback soon, it takes just a few minutes. Thus, we are always around. We are available even during non-working hours and days off. Our technicians depart to your address as quickly as possible when you have an urgent situation. It costs a bit more but means that you get instant assistance.
One more useful option we offer is free consultation or diagnostic. You can call and request any needed information and our specialists answer all the questions! If you explain what signs of malfunction you notice, we can also find out the reason for the problem. It helps indicate if the work is effective or if it is better to replace your ice maker. The second variant happens rarely and mostly depends on the cost of the needed parts. And usually, we announce the approximate cost of such work, and you pick the time when we arrive. We conduct only the most effective Wine Cooler Repair in Cardiff, CA, and honestly explain the choice for you.
Our customers have no doubts that we are honest and reliable. They show this opinion in numerous positive reviews they leave on the net. They are fully satisfied with the Cardiff Wine Cooler Repair we conduct for them. Thus, our customers recommend other people to apply to us for the best result too! 
Another thing, which our customers appreciate, are the fairest prices. We always inform you what you pay for, so never overcharge. We can adjust to any budget and have special offers! The price is $30 lower for seniors and veterans and $25 less for online booking. Returning clients get 15% off!
Appliance Service Center is a client-focused company with the most qualified and friendly staff. We find the most effective and quick solutions for any situation! Just call us or place an online application. We provide the best Cardiff Wine Cooler Repair and Service at the most favorable price!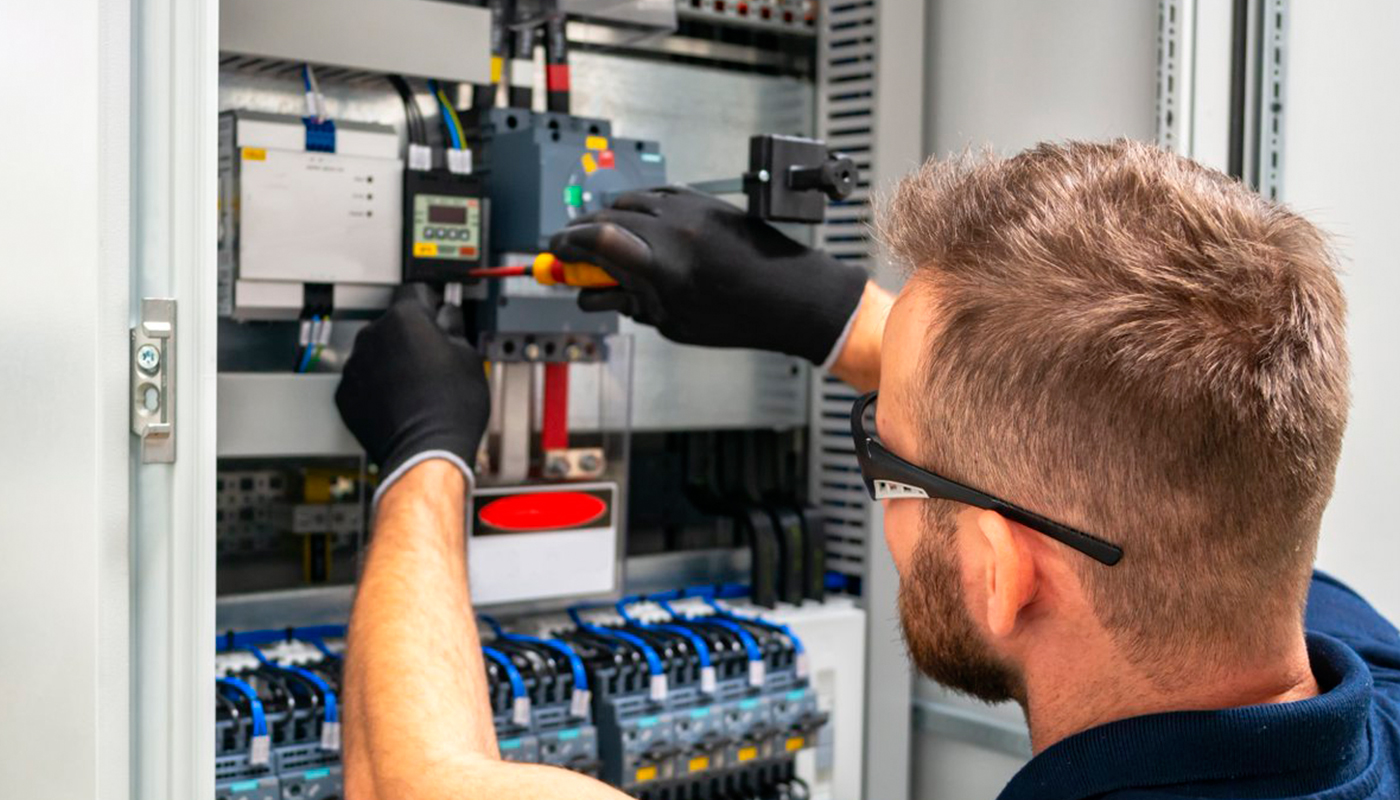 We use only professional equipment and tools, original spare parts, and high-quality consumables. Our technicians have 20 years of experience working with all types of household appliances from well-known brands. Specialists constantly improve their skills to provide you with high-quality services.
Frequently Asked Questions
Do you have any questions you would like to ask us? We recommend reading the answers to the most frequently asked questions first. If you don't find the information you need here, give us a call.