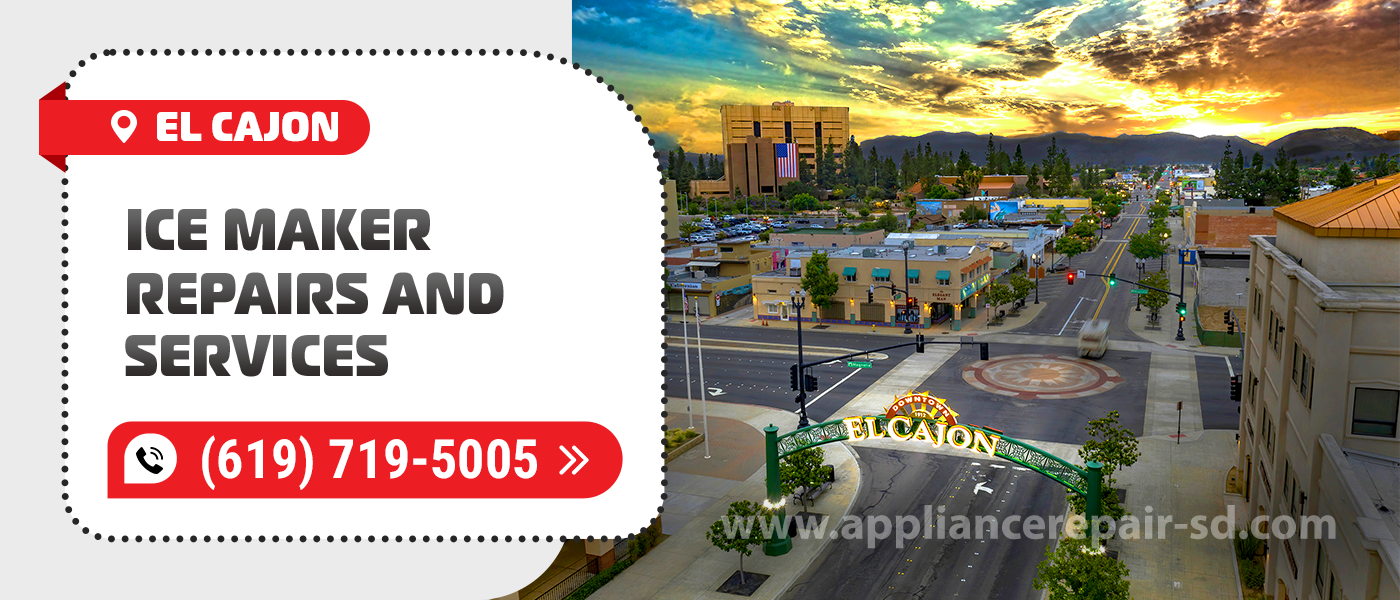 Ice Maker Repair in El Cajon
Ice cubes have more functions than just cooling drinks. People use them for even watering plants, easing inflammation, reducing bruises, taking away the pain, and many other tasks. If your ice maker failed and you don't want to deal with ice trays and wait long, we can help! Just apply to Appliance Service Center and get the swiftest and most high-quality solution. We provide the best Ice Maker Repair in El Cajon, CA at the most reasonable prices!
Do not rush to buy a new ice maker if something goes wrong with yours! The better idea is to call us first and get a free consultation or remote diagnostic. Our specialists find the reason for the breakage in minutes when you just tell us what unpleasant signs you notice. We plan the most effective El Cajon Ice Maker Repair and announce its approximate cost to you beforehand. But if we indicate that your appliance is beyond the repair or it is not worthwhile, we let you know. Our team cares for your comfort and never offers irrational or senseless services.
There are many issues that may spoil the functioning of your ice maker. Here is the list of the most common problems with these appliances.
It has issues with the water supply due to a spoiled supply valve.

The filter, water line, pump, or reservoir is clogged.

The temperature is too high or too low.

The thermostat, compressor, power switch, control arm, motor, ice-cutting mechanism, sensors, fan, gearbox, or other part functions wrong.

The refrigerating coolant or water is accumulating under the unit, dripping, or leaking out.

The cubes have a foul smell and taste.

The appliance produces no ice.

The ice cubes are too big, too small, too soft, too solid, have the wrong shape, or are covered with ice mold.

You cannot eject the cubes easily.

The ice is not falling into the ice basket or keeps falling when it is full.

The door gasket, hinges, joints, springs, interlocks, latches, or lid switches are out of shape.

The unit is clicking, knocking, buzzing, humming, or making other wrong noises.

The screen, controllers, timer, or control pad is faulty.

The buttons, knobs, touchpads, switchers, flaps, bearings, baffles, inlet pipes, inner tubes, belts, leveling feet, or other details are damaged.

Spoiled wiring causes an unstable electricity supply.

The ice maker cannot turn on.
Our team deals with any of those and other troubles fluently. They have over 20 years of experience and are constantly developing. Our technicians have outstanding knowledge of all processes inside ice makers and their structure. Plus, they undergo training regularly and get licenses for working with luxury and the latest items. It lets us be confident in conducting the most precise Ice Maker Repair in El Cajon, CA. We have the best approach to commercial and household units of any brand and model.
The perfectly honed skills of our specialists are the key reason for the highest quality of our work. But there is also another important aspect. To make your ice maker perform smoothly for a long, we use top-rank details, materials, and equipment. When we arrive, we have all the needed tools for any type of El Cajon Ice Maker Repairs! Our professionals also pick the most suitable details for every single item. Thus, you never face any unpleasant things, like tottering or squeaking when we finish work. What goes without saying, we provide a long-term guarantee for everything we do. 
Not to make you wait long, we always arrange the fastest Ice Maker Repair in El Cajon, CA. Over 90% of appliances are back to normal the same day if we tackle the problem. With a convenient location and greatly organized management, we resolve any issues in the shortest terms. Plus, we are open round-the-clock! It means that our services are available even during days off and after hours. If you have an urgent situation, our technician rushes to you within 15 minutes after you call. And the price for it is just a little higher.
In any case, we offer the most affordable El Cajon Ice Maker Repair. We can adjust to any budget and never overcharge. You get a full report about all the expenses for your order. Our technicians are the most honest and reliable, so you pay only for a decent result you get. The fairest price of our work is one of our features. And another one is pleasant discounts! They are $30 for veterans and seniors and $25 for online booking. The returning clients pay 15% less.
And it is a common situation when our customers return to us. They get the friendliest attitude and the most effective solution, so trust all electronics to us. They also recommend our Ice Maker Repair in El Cajon, CA to friends and other people. Our clients share their opinion on the net, so you can see tons of 5-star reviews on our Google page. For us, it is the best appraisal and motivation to become even better every day!
The Appliance Service Center team always knows what to do. Since 2001, we have resolved issues of any complexity in various ice makers. Thus, the qualification and proficiency of our technicians are outstanding. If you are looking for the most high-quality, cost-effective, and quick result, just contact us! We call you back in a minute and assist whenever you need us. With us, you get the best El Cajon Ice Maker Repair and Service in the most comfortable conditions.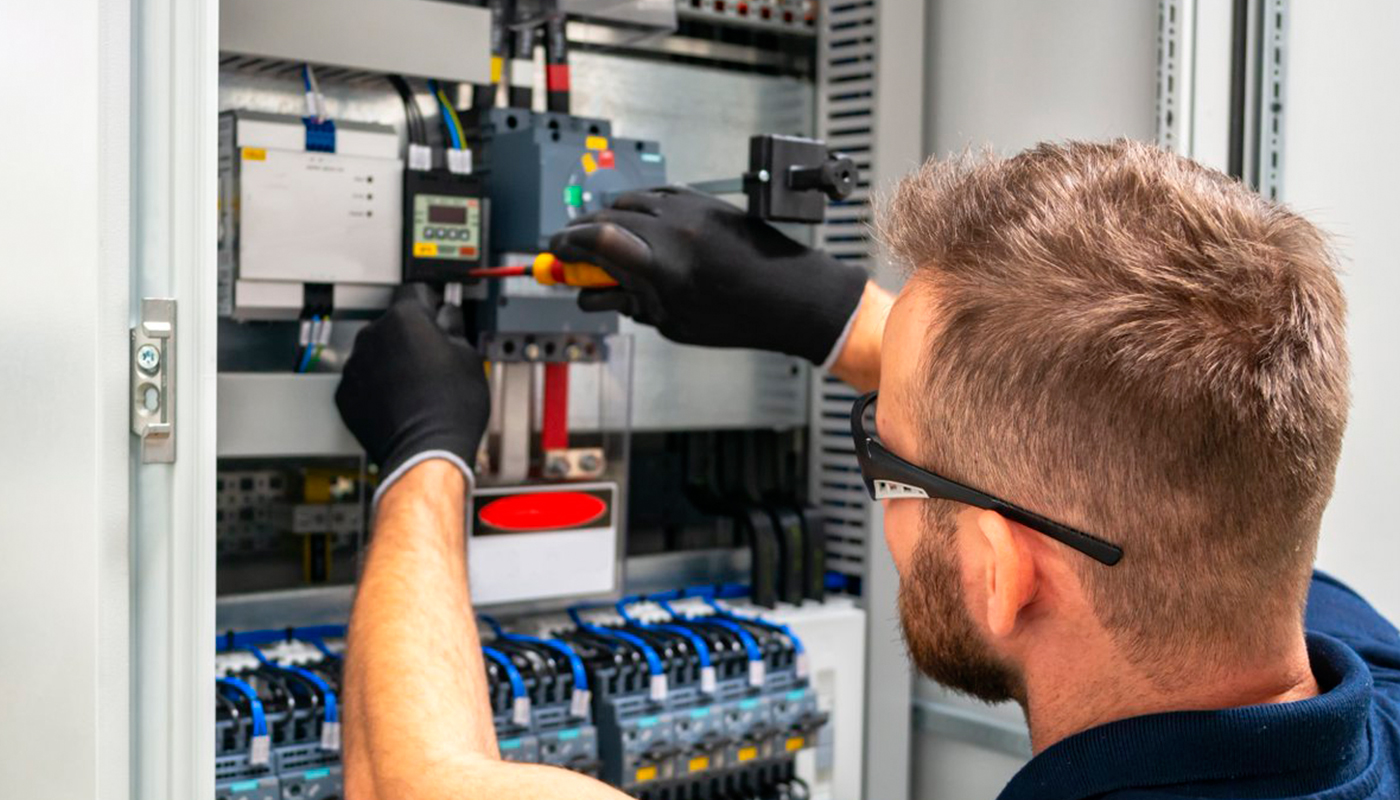 We use only professional equipment and tools, original spare parts, and high-quality consumables. Our technicians have 20 years of experience working with all types of household appliances from well-known brands. Specialists constantly improve their skills to provide you with high-quality services.
Frequently Asked Questions
Do you have any questions you would like to ask us? We recommend reading the answers to the most frequently asked questions first. If you don't find the information you need here, give us a call.