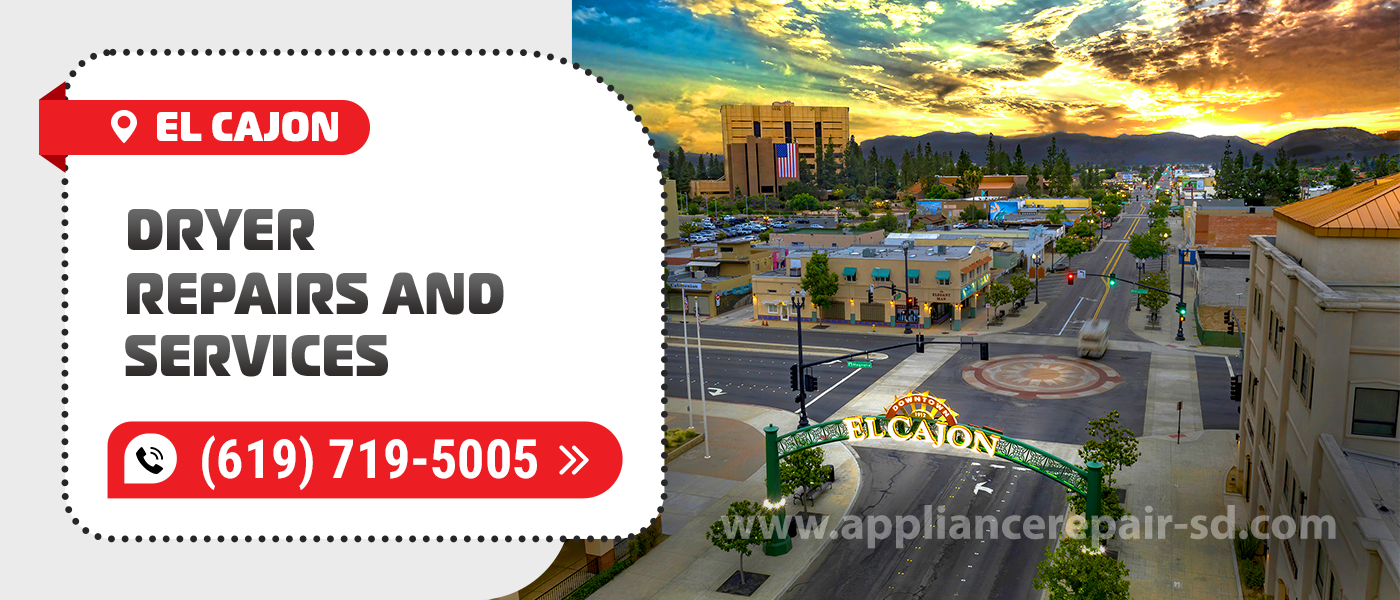 Happy owners of dryers do not face wet clothes hanging around for hours or even days. At least, till the moment their precious appliance breaks down. You can easily avoid or eliminate such situations if apply to Appliance Service Center. Since 2001, we provide clients with top-quality services at the most favorable prices. Our team cares properly for any commercial and household dryers. With us, you get the swiftest Dryer Repair in El Cajon, CA in the most comfortable conditions.
We care for the comfort, time, and money of our clients. Thus, our company adjusts to any of your requirements and offers only the most effective solutions. We never hide any information about your unit and honestly inform you if it is beyond repair. If we arrive and indicate it, you pay a small service fee and get recommendations for picking the best replacement. With us, you pay the fairest price for El Cajon Dryer Repair. Besides setting the most affordable rates, we also have discounts! The returning clients pay 15% less, veterans and seniors – $30, and for online booking, it is $25 off.
The cost of the needed repair often depends on the spare parts that we should replace. And if it is not cost-effective, we do not recommend such work, as some of them cost too much. Still, we have a vast choice of original and alternative spare parts, so can fit any budget. For any dryer, we pick the most suitable details, so it runs smoothly for a long. With the best professional tools, materials, and equipment, our team conducts the most precise Dryer Repair in El Cajon, CA. For details and our labor, we provide a long-term guarantee.
The quality of work that our technicians provide is always brilliant. They know all the subtleties of the functioning and construction of dryers. Thus, they easily find and eliminate breakages of any complexity. The qualification of our team is always up to date, as they have regular training and get licenses. So, they easily cope even with the most delicate luxury and the latest items. Our specialists conduct the best El Cajon Dryer Repairs for appliances of all brands and models.
Regardless of the complexity of the issue, we know how to help you. Our team has reanimated tons of dryers in over 20 years of experience working with these items. There are many troubles that may happen to your dryer. Here are the most common ones.
The appliance produces a burning, electrical, or gas smell.

The tub is cracked or misplaced.

The dryer spoils the clothes.

The drum is not spinning.

The door has deformed lid switches, hinges, interlocks, springs, latches, joints, or gaskets, so cannot close, open, or latch normally.

It is not heating, so clothes remain wet.

It has an unstable or ruined electricity supply, as wires, plugs, ignition, or safety valves are damaged.

The installation was incorrect.

The drying cycle takes too long, runs endlessly, cannot start or complete, pauses midway, or goes on and off repeatedly.

You cannot turn the dryer on or off.

The door glass, handle, switchers, buttons, knobs, drum support rollers, glides, leveling feet, bearings, belts, pipes, hoses, or other details are spoiled and require replacement.

The body of the appliance heats too much.

The dryer is bouncing or moving around the room.

It produces loud vibrations or unusual sounds, like rumbling, gurgling, thumping, humming, buzzing, clicking, etc.

The tub and clothes get a filthy odor.

It has issues with the start switch, fuse or circuit breakers, timer, blower wheel, motor, thermal resistor, cycling or high-limit thermostat, heating element, or other parts.

The lights are not working properly.

The control panel, screen, and controllers malfunction, so you cannot set any needed adjustments.

Obstructed lint filter, moisture sensor strips, exhaust vent, ducting system, pipes, or hoses.
If you notice those or other issues or need to get a consultation, contact us anytime. We provide you with any needed information and help arrange the most suitable solution. The useful idea is to get a remote diagnostic first. It is free if you apply for Dryer Repair in El Cajon, CA to us. It helps to detect the reason for the breakage in minutes. Thus, we can plan the needed procedures and announce the approximate cost of work beforehand. Sometimes, we can instruct you online and eliminate the issue even without arriving. But mostly, you just need to pick the time when we arrive and solve the problem.
We are flexible about timing and come to your place exactly when it is suitable for you. In the absolute majority of cases, we complete your task within a single day! But you can pick any other moment. We also offer urgent El Cajon Dryer Repair. If you pick this option, our team rushes to you 15 minutes after your call. It costs just slightly more but ensures the quickest possible assistance. Our local office is open 24/7, so we are available even during days off and non-working hours.
Our customers highly appreciate the attitude they get from our team. We have the most friendly, responsible, and proficient specialists. Thus, we complete any Dryer Repair in El Cajon, CA in the most stressless way for you. Being fully satisfied with our work, our clients trust all their electronics to our reliable hands too. They also confidently recommend us to friends and other people. You can see tons of 5-star reviews on our Google page, which show the most honest opinion of our customers.
If you care about the condition of your dryer, Appliance Service Center is your choice. Our technicians are highly qualified and skilled, so deal easily with any issues. By applying to us, you get the best El Cajon Dryer Repair and Service. Contact us whenever you need, and we provide you with the swiftest solution. Our work is always the most cost-effective and high-quality.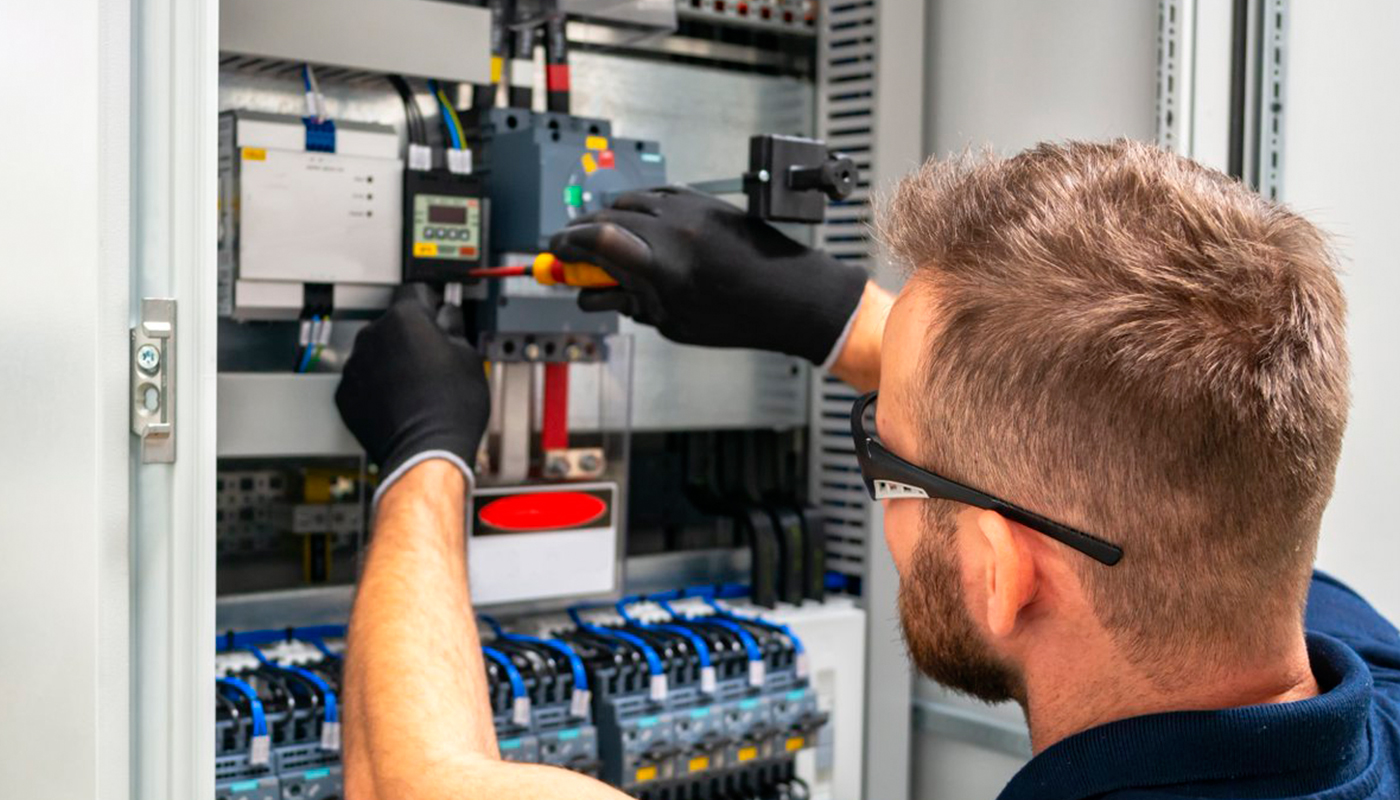 We use only professional equipment and tools, original spare parts, and high-quality consumables. Our technicians have 20 years of experience working with all types of household appliances from well-known brands. Specialists constantly improve their skills to provide you with high-quality services.
Frequently Asked Questions
Do you have any questions you would like to ask us? We recommend reading the answers to the most frequently asked questions first. If you don't find the information you need here, give us a call.