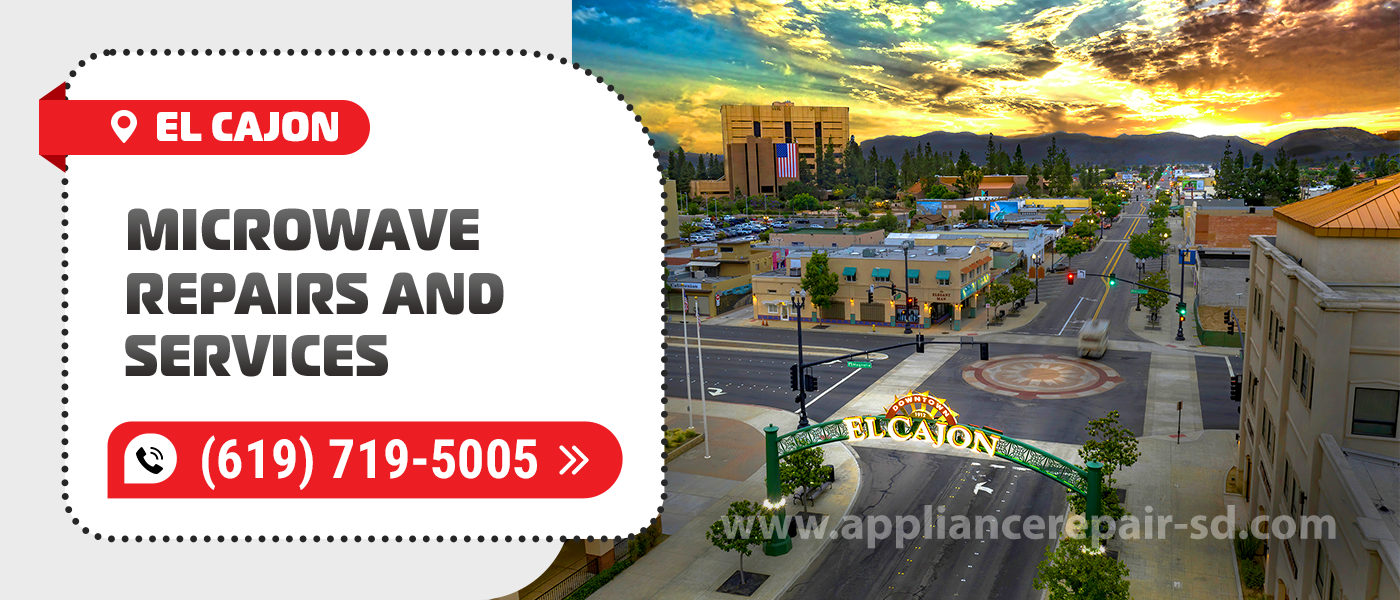 Microwave Repair in El Cajon
A failed microwave is a tragedy for any house, office, or public place. This small appliance lets us have a warm meal without wasting much time. But frequent or wrong usage can make it work worse or totally fail. If you are looking for the quickest high-quality Microwave Repair in El Cajon, CA, we know the solution! Having over 20 years of experience in providing the best services, Appliance Service Center deals with anything! We offer the best results at the most reasonable prices.
Compared to other appliances which heat food (cooktop, range, oven…), the microwave has a completely different principle of operation. Thus, it requires special details and skills. And we have that all. Our specialists know everything about commercial and household microwaves of all brands and models. Additionally, they have regular training and licensing to cope with the latest and luxury ones. With outstanding knowledge and skills, our team always conducts flawless El Cajon Microwave Repair. The highest quality of everything they do is a must!
We have the best professional equipment to deal with any procedures ductless and precise. Our technicians use top-rank tools and materials, which makes their work even more fluent and precise. They pick perfectly fitting spare parts for each unit, so it runs smoothly for a long. You get the most effective and durable Microwave Repair in El Cajon, CA if apply to us. We do not doubt the professionalism of our team and want you to be confident in it too. Thus, we back up their labor with a 90-day warranty. We also provide a 1-year warranty for all details we use.
We are responsible for what we do, and our clients notice and appreciate it. They rate our El Cajon Microwave Repairs with 5 stars in numerous positive reviews they leave on the net. The more reliable indicator of their trust is that they return to us to fix other units too. They recommend us to friends, as experienced our high-quality services and are satisfied with them. Our customers also note our friendly attitude and client focus.
Since 2001, we have served a vast number of customers and fixed hundreds of microwaves. Our technicians perfectly know how to cope even with the most complicated situations. Here is the list of the most common troubles that may occur to these appliances.
The failed main control board, drive motor, high-voltage capacitor or transformer, thermal protector, air vent, waveguide, diode, magnetron, heating tan, thermal fuse, cooling fan, etc.

The unit does not heat the food, or it heats it too slowly, too much, or unevenly.

The turntable is not rotating.

The door is not latching, closing, or opening properly.

The door switch, latch, interlock, springs, hinges, gaskets, or joints are out of shape.

The control module requires recalibration.

Timers, controllers, or touchpads do not function correctly.

The screen is blank, showing an error, or not glowing.

The microwave stops heating before the timer goes off, heats non-stop, shuts off itself, or cannot turn on/off.

The lamp is blinking or not shining.

The heating element or air vent is clogged with dust, crumbs, or grease.

The unit is buzzing, thumping, grinding, vibrating, gurgling, or making other awkward noises.

It is smoking, sparkling, arcing, or producing electrical/burning smell.

The buttons, controllers, rack mounts, couplers, light assembly, turntable, roller ring, belts, or other details are worn off or damaged.

The electricity supply is ruined.
Our specialists will gladly help you eliminate any of those or other issues!
We are always willing to make your unit back to normal in the most stressless way. Thus, we carefully listen to your requirements. It is often about timing, as having a microwave broken for a long is not convenient. And our company offers the quickest Microwave Repair in El Cajon, CA! In over 90 percent of orders, your item runs like a clock again the same day you apply. We are available 24/7, so can quickly arrive even in urgent situations during a day off or non-working period. Our technician rushes to the needed address within 15 minutes for a little emergency fee.
In some cases, the minor issue can be eliminated with a few phone instructions from our technician. In others, we have to inform you that your unit is beyond repair, or it is not cost-effective. But those are rare situations. Mostly the needed solution is to apply to us for the best El Cajon Microwave Repair. We pick the most rational and effective solutions for you. To clarify the situation in the shortest term, you can request a consultation and diagnostic. These options let us quickly find the problem and the way to eliminate it. We also announce the approximate cost of the work beforehand.
If needed, we can adjust to any budget. For each situation, our company offers the most affordable and favorable price. We clearly report what you pay for. Thus, our rates for Microwave Repair in El Cajon, CA are the fairest. We never try to make money by conducting useless or non-durable services. Plus, we offer discounts for our customers. They are $25 for online booking, $30 for seniors and veterans, and 15% for returning clients.
To get the highest quality El Cajon Microwave Repair and Service, you should apply to a reliable company. And Appliance Service Center is exactly a match! Our team manages any tasks perfectly, providing brilliant results. Just call us or place an online application to get the most effective solution at the best price swiftly!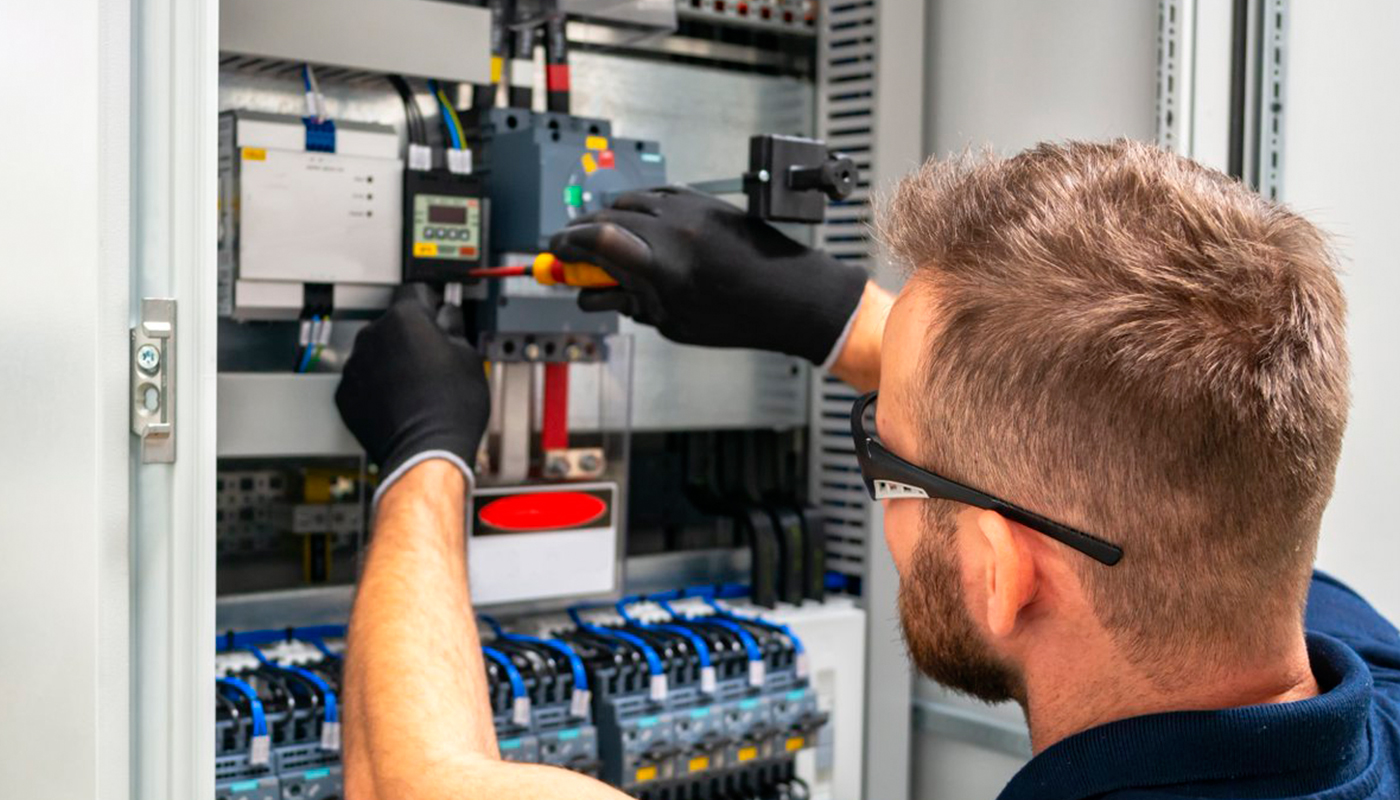 We use only professional equipment and tools, original spare parts, and high-quality consumables. Our technicians have 20 years of experience working with all types of household appliances from well-known brands. Specialists constantly improve their skills to provide you with high-quality services.
Frequently Asked Questions
Do you have any questions you would like to ask us? We recommend reading the answers to the most frequently asked questions first. If you don't find the information you need here, give us a call.