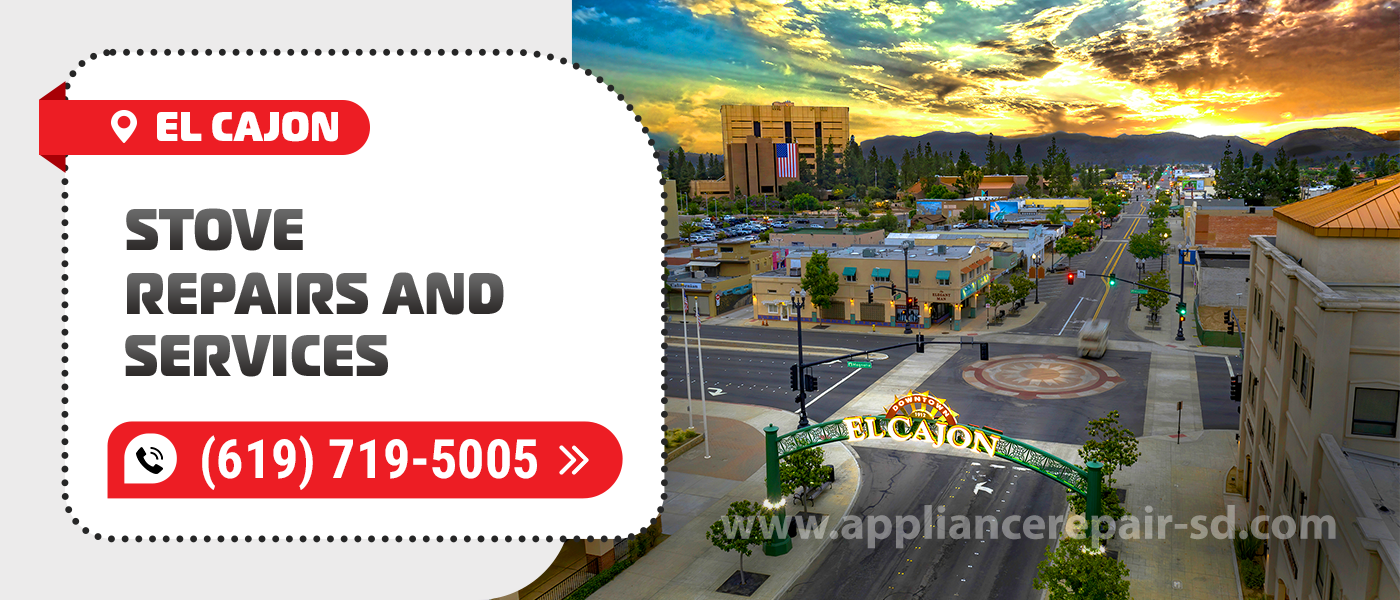 Many chefs and people who love cooking, prefer using gas stoves over electric or induction cookers. They claim that these units are better for adjusting the needed temperature. Everyone picks different units for cooking, but any of them still require attention. If you are looking for a way to avoid or eliminate troubles with your stove, here is the answer. Appliance Service Center is the most reliable provider of any services for such units. We resolve any issues in the quickest way and have the best prices. Our clients always get the highest-quality Stove Repair in El Cajon, CA.
When picking a service center to apply to, we recommend you pay attention to the term of its experience. As a company with 20+ years of activity in this field, we know that only decent ones can withstand competition. A reliable company is one which has many clients and good reviews. Our customers rate our El Cajon Stove Repair as excellent! They give us tons of 5-star reviews and recommend our company to others. Our friendly attitude, responsibility, and professionalism make them return to us for fixing other electronics too.
To be maximum useful for our clients, we never stop developing. We open new local branches and raise the qualification of our staff all the time. Our technicians know everything about stoves and deal with any models of all brands. We get licenses for working with luxury and the latest units too. Thus, our team always provides the most effective and proficient Stove Repair in El Cajon, CA. We find the proper solution for any commercial or household appliance. The only case we do not fix your unit is if we indicate that the replacement is the best option.
As we never cheat our clients, we honestly inform you of the condition of your stove. Even if it means that instead of getting money for work, we recommend you get a new unit. We want you to trust us and feel comfortable, so offer only reasonable and efficient El Cajon Stove Repairs. Plus, you can find out any needed information by just calling us for a free consultation or diagnostic. This way, we swiftly detect the problem and find a way to eliminate it. It lets us announce the approximate cost of the needed work and plan further actions.
Stoves are especially dangerous when the gas starts leaking. But it does not mean that any other issues do not require attention. Any minor malfunction influences the whole unit and can lead to serious breakage. Thus, we recommend you pay attention to everything. Here is the list of the most common troubles that you may face with your stove.
The gas leakage, so you can smell it even if the unit is off.

A burning, electrical, or gas smell while the stove is on.

The door has trouble with latching, closing, or opening due to deformed seals, hinges, springs, joints, interlocks, lid switches, or latches.

The door glass is cracked, or other surfaces are damaged.

The heating elements (bake element, broiler element, electrical or induction coils, tans, burners, etc.) produce no heat or flame.

The gas supply is disrupted, as the pilot light or gas safety valve is faulty.

The unit does not get electricity, as the wiring, isolation, or plug is damaged.

The level of flame or heat is too high or too low and you cannot adjust it.

Troublesome control panel, so it does not work correctly.

The controllers do not respond.

The screen does not function normally.

Worn-off, lost, or damaged leveling feet, belts, bearings, buttons, knobs, switchers, fan blades, baffles, handles, drawer mechanisms, burner covers, grates, etc.

The interior lamp or exterior indicator is blinking or burned out.

The temperature sensors flip due to a scratched induction surface or loose connection.

The appliance cooks/heats too slowly, too much, or not evenly.

Heating elements, convection fan, fan motor, thermostat, light assembly, or other parts malfunction and require replacement.

Pans and pots become black after you use them on/in the stove.

The flame behaves strangely (goes out itself, flickers, sparkles, or has a wrong color, like yellow, orange, or red).

The burners are clicking, ticking, or hissing.

The unit produces loud vibrations or weird sounds, like humming, buzzing, grinding, thumping, etc.

The stove cannot turn on or off.

Clogged gas lines, vent tubes, or convention fans require cleaning.
Any of those and other issues vanish when our technicians arrive. Our team has top-rank professional equipment, tools, and materials. It helps us conduct any Stove Repair in El Cajon, CA neatly and precisely. With their skills and proficiency, there is nothing we cannot deal with! One of the most frequent services needed is the replacement of certain details. We have a wide range of original and alternative spare parts, so always use the most suitable ones. Why it matters? Because perfectly fitting high-quality detail takes its place properly and the stove functions smoothly for a long.
We are in charge of the choice of details, so have a 1-year guarantee for them. We also provide a 90-day warranty for our labor. It makes you calmer about the future performance of your unit and proves our responsibility. We do not want you to worry, as people often think that a low price means bad quality. But our quality is excellent. And our prices for El Cajon Stove Repair are always the most affordable and reasonable. Our clients pay the fairest cost for the decent result they can observe. Returning clients, veterans, and seniors also get pleasant discounts.
Another important thing is not to have your stove standing aimlessly for a long. And with us, you never face such a situation. We offer the quickest Stove Repair in El Cajon, CA in any case! Just pick the most suitable moment and we arrive whenever needed. In over 90% of orders, your unit runs like a clock again the same day you apply. And we are also available for urgent arrival during days off and after hours. Our technicians rush to your address immediately for a little emergency fee.
Regardless of what happened, Appliance Service Center is anytime ready to make things back to normal. Since 2001, we have reanimated tons of electronics, offering the most comfortable conditions for each client. Just let us know what is wrong by calling or placing an online application. We provide the highest quality El Cajon Stove Repair and Service in the shortest terms and at the most favorable price!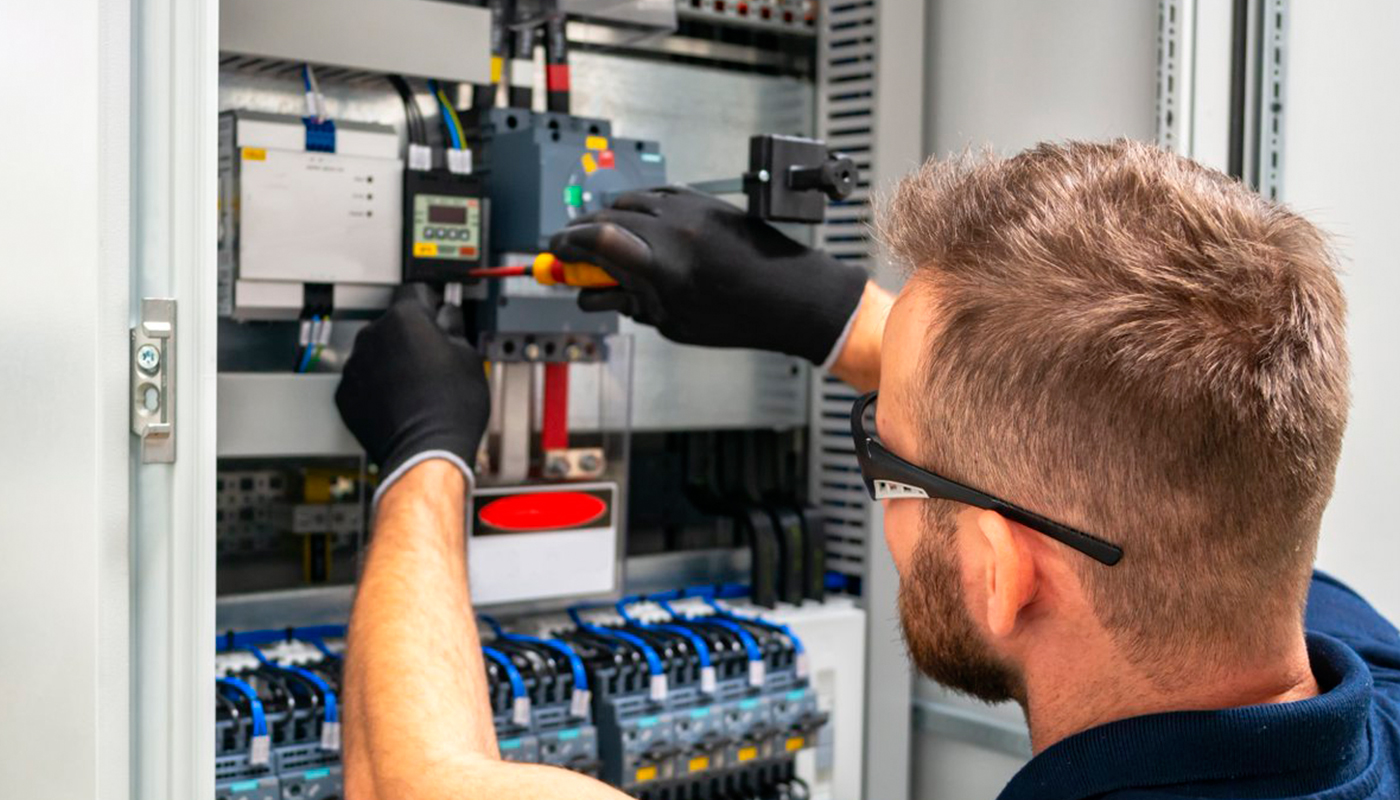 We use only professional equipment and tools, original spare parts, and high-quality consumables. Our technicians have 20 years of experience working with all types of household appliances from well-known brands. Specialists constantly improve their skills to provide you with high-quality services.
Frequently Asked Questions
Do you have any questions you would like to ask us? We recommend reading the answers to the most frequently asked questions first. If you don't find the information you need here, give us a call.