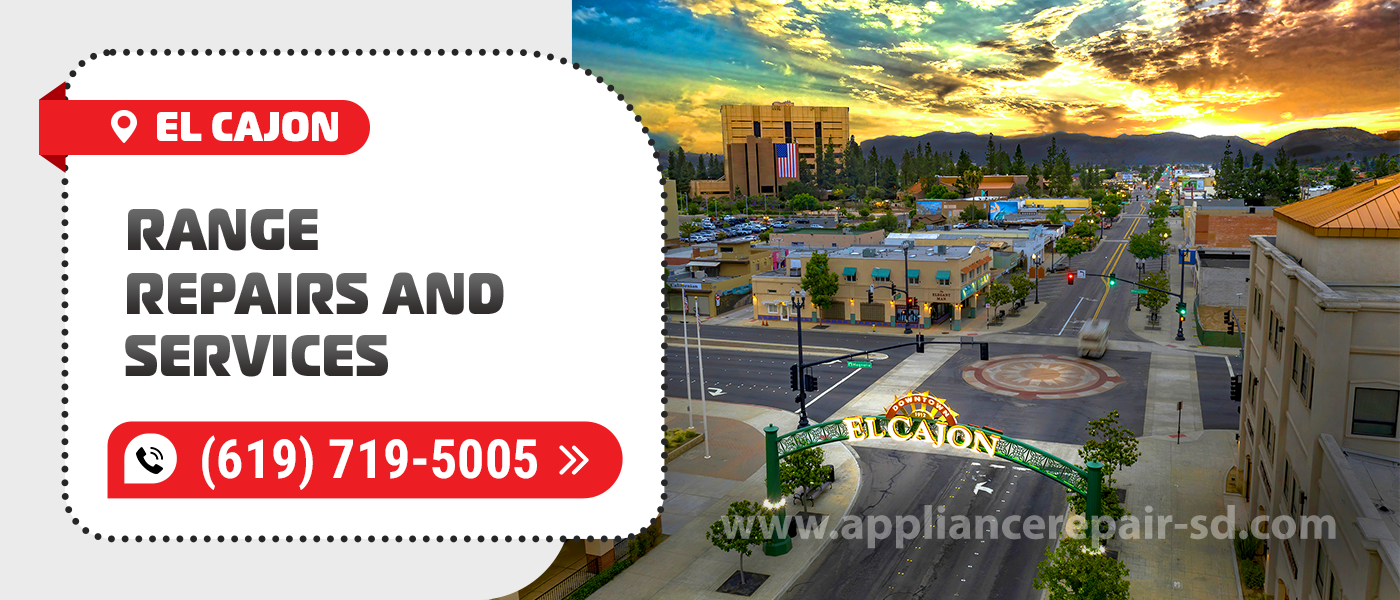 The range is the most multipurpose kitchen appliance. Using it at home, cafe, or restaurant, we can bake, roast, broil, sear, boil, and fry various dishes. And to help you with all those tasks, your range should always be in proper condition. For the most effective maintenance and fixing, you can rely on Appliance Service Center. Our team consists of the most qualified and friendly specialists. Thus, the quality of the Range Repair in El Cajon, CA we provide, is the highest. With us, you get the best result in the shortest terms and at the most affordable price!
We always offer the most comfortable conditions personally for you. 
We never make you wait long to have your range running perfectly again. Our local office has the most convenient location, which lets us swiftly reach any needed address. And with the best management, we arrange the swiftest El Cajon Range Repair, wasting no time. In the absolute majority of orders, we make your appliance back to normal the same day you apply for it. As we are available round the clock, we also offer urgent arrival during non-working days and hours. For a little additional payment, the technician departs at the needed address within 15 minutes after your call. 
Sometimes, the emergency appears because of gas leakages. But not everyone pays enough attention to this dangerous sign. We strongly recommend you consult with specialists if you notice even the smallest changes in the performance of your range. You can call us anytime to get a clear vision of the situation and ask for anything needed. Remote diagnostic is the best way to find the reason for the breakage in minutes. It lets us plan the most effective Range Repair in El Cajon, CA, and announce the approximate cost of it.
Unfortunately, it may appear that the work is not reasonable or advisable. In such a case, we do not conduct senseless procedures but recommend you a replacement. Our team conducts only effective El Cajon Range Repairs. The cost of our work is the fairest and the most reasonable. You know what you pay for and see a decent result. Together with favorable prices, we also have pleasant discounts. They are $25 off for booking online, $30 for seniors and veterans, and 15% off for returning clients.
The stereotype "low price = bad quality" is broken by our company! The quality of our Range Repair in El Cajon, CA is at the highest level. The qualification of our team is outstanding and always up to date. Our technicians regularly undergo training and get licenses. They perfectly cope with commercial and household ranges of all models and brands. We find the best approach to the oldest and latest, budget and luxury, and the rarest items.
Depending on the type of the range, they have different construction and other subtleties. Our technicians know everything about these units and easily eliminate breakages of any complexity. Here is the list of the most common troubles that you may face with your range.
The appliance shuts off abruptly or does not turn on at all.

It turns on but gives out no flame or heat.

Heating elements (induction or electrical coils, tans, burners, baking elements, broilers, grills) perform too weakly, too much, or do not work.

It heats/cooks too slowly or not even.

Heating elements, convection fan, motor, thermostat, or other part is dysfunctional.

The flame goes off itself, is flickering, sparkling, or has the wrong color (red, yellow, orange).

The burners are clicking, hissing, or ticking.

The unit produces loud unusual noises, like vibrating, buzzing, squealing, hooting, thumping, grinding, etc.

You notice an electrical, burning, or gas smell (even if the range is off).

The screen is not showing proper information or is not glowing.

Knobs, buttons, touchpads, or other controllers have a loose connection, do not respond, or are cracked or lost.

The control panel does not respond, malfunctions, and requires recalibration.

You cannot set the needed temperature or level of flame.

The door has damaged gasket, springs, hinges, joints, latches, interlocks, or lid switches, so does not close, open, or latch as it should.

The door glass is cracked.

The induction surface is scratched, so the temperature sensors are flipping.

The light indicator or bulb is blinking or burned out.

The drawer mechanism, belts, seals, leveling feet, bearings, fan blades, baffles, wires, plugs, burner caps, grates, safety valves, or other details are spoiled.

The gas or electricity supply is faulty.

Gas lines, vent tubes, or convention fans are blocked with crumbs, grease, or dust.
For eliminating any of those and other issues, we have top-notch equipment. When our technicians arrive at your address, they have any needed tools and materials. Our work is always tidy and dustless. We also have a variety of high-quality details for any needed replacements. Our specialists pick perfectly fitting ones for each range, so the appliance performs smoothly for a long. We back up each El Cajon Range Repair with a long-term guarantee. We offer the best quality of work and are always responsible for our actions.
We care for providing our dear clients with the best results for over 20 years so far. Since 2001, our company successfully compete with other companies, as offers the most comfortable conditions and attitude. Our customers are happy with the most reliable and durable Range Repair in El Cajon, CA we conduct. Thus, they recommend us to friends and trust other appliances to us too. You can see tons of their 5-star reviews on our Google page.
Appliance Service Center is the best service provider, which has the most reliable and proficient team. With us, you get the friendliest attitude, properly running electronics and the most stressless solutions. Just call us or place an online application when you need our assistance. We are always ready to provide you with the best El Cajon Range Repair and Service. Our team completes any tasks swiftly and at the most reasonable price!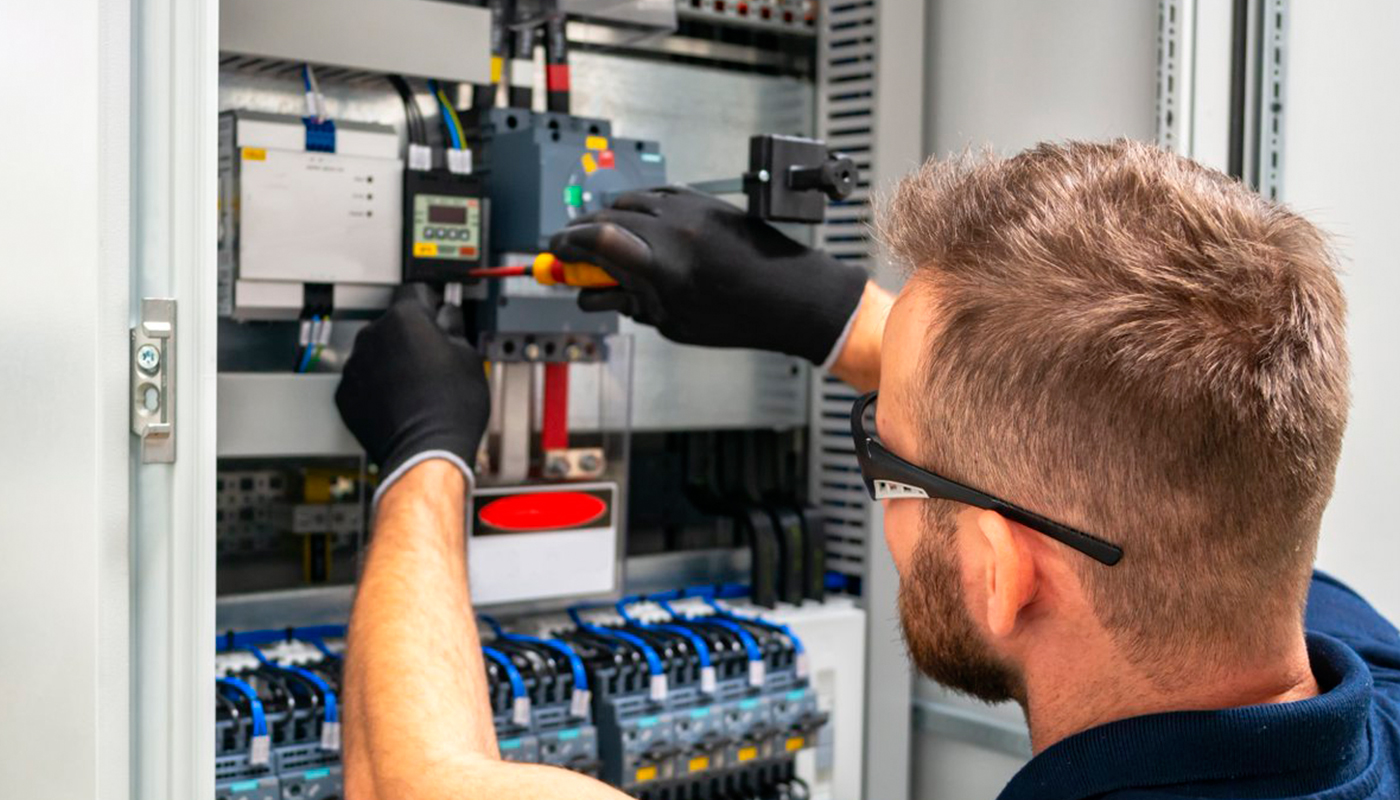 We use only professional equipment and tools, original spare parts, and high-quality consumables. Our technicians have 20 years of experience working with all types of household appliances from well-known brands. Specialists constantly improve their skills to provide you with high-quality services.
Frequently Asked Questions
Do you have any questions you would like to ask us? We recommend reading the answers to the most frequently asked questions first. If you don't find the information you need here, give us a call.