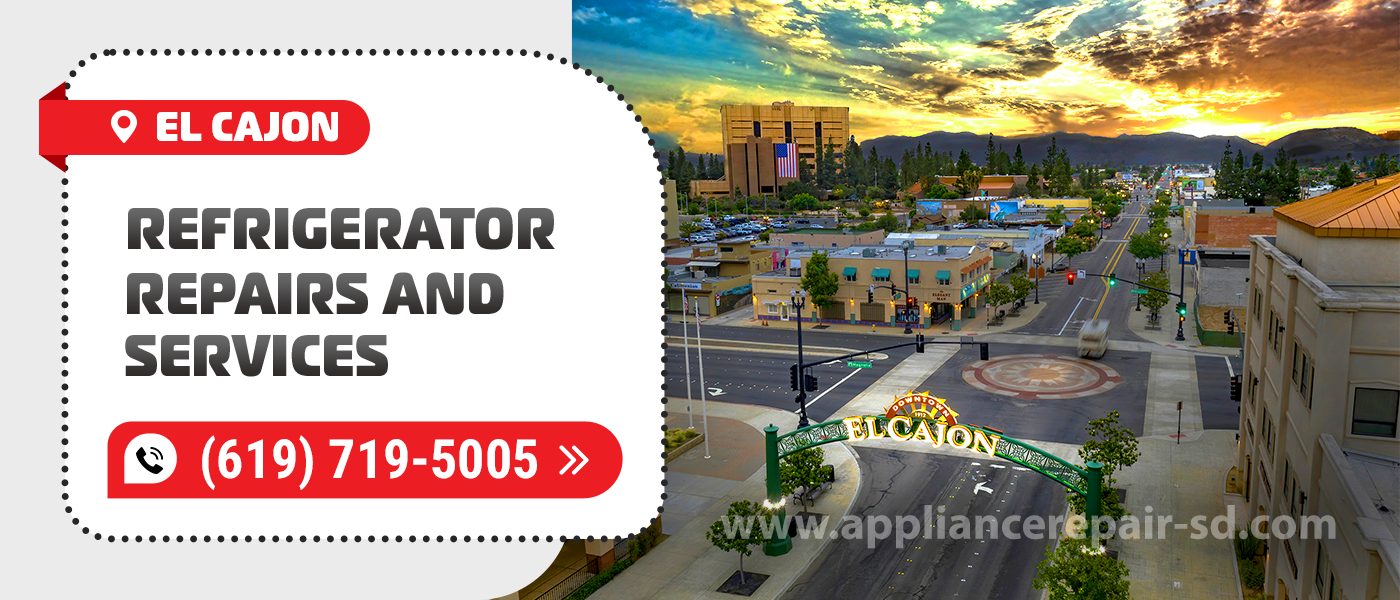 Refrigerator Repair in El Cajon
A fridge is a necessary appliance for almost every house and workplace. But there are so many various reasons which can make it work wrong. And surely, if an unpleasant situation happens, you want things back to normal quickly. Appliance Service Center knows how to avoid and eliminate any breakages in refrigerators. Our team makes any fridges run like a clock in the shortest terms. We offer the highest quality Refrigerator Repair in El Cajon, CA at the most affordable prices.
The highest quality of work is the most important aspect of any repair. To reach it, the technicians should have great skills, and knowledge, and use the proper tools. And our team has that all. With over 20 years of experience and constant development, they provide the most effective El Cajon Refrigerator Repair. They have licenses for serving luxury and the latest items. We can serve commercial and household fridges of all brands and models.
We pick perfectly fitting details for all of them. Among a vast variety of original and alternative ones in stock, we have the best ones for any appliance. For replacing them and proceeding with any other procedures, we have the best professional materials and equipment. Thus, your fridge will perform smoothly without any tottering and squeaking. Our technicians conduct any Refrigerator Repair in El Cajon, CA of any complexity dustless, precisely, and fluently. We provide a long-term guarantee for our labor and the details we use.
Surely, you would not like to have your fridge broken for a long. With us, you can pick any suitable moment when you want us to solve this problem. Our local department in Del Mar is open 24/7. It means that we can be at your place even on a day off or during non-working hours. For a little additional payment, the technician leaves the office within 15 minutes. And over 90% of El Cajon Refrigerator Repairs take less than a day to complete. Thus, we offer the swiftest solutions for you!
Our work always has the best price. We set the fairest rates and inform you clearly what you pay for. We also have discounts for online booking, returning clients, seniors, and veterans. Our team does not proceed with the work which is not advisable or cost-effective. If we indicate that you should better replace your item, we honestly let you know. We also have no hidden fees and never overcharge. With us, you pay only a reasonable price for the best Refrigerator Repair in El Cajon, CA!
Our team effectively resolves any issues with refrigerators. We have faced numerous different situations, so nothing can puzzle us. Here is the list of the most common troubles you can face with your fridge.
You cannot close or open the door normally or it is not latching.

The door hinges, springs, gaskets, joints, interlocks, latches, or lid switches are out of shape.

The shelves, baskets, or surfaces are deformed or cracked.

The fridge does not turn on or off, goes on and of repeatedly, or shuts off itself.

The temperature in the fridge is too cold or not cold enough.

You cannot change the temperature or other settings, as the controlling module fails.

The controllers do not respond.

The screen is blank or shows an error.

The unit freezes unevenly or does not freeze at all.

The refrigerator produces loud vibrations or other weird noises, like thumping, buzzing, gurgling, clicking, gurgling, etc.

It makes out an electrical or burning smell.

The thermostat, condenser/evaporator coils, defrost heater, defrost timer, control relay, compressor, or other hardware is out of order.

The lights inside or outside the fridge are blinking or not glowing.

Water or refrigerant is leaking, dripping, or accumulating inside or under the appliance.

Handles, buttons, knobs, switchers, wires, plug, belts, leveling feet, or other parts are damaged and require replacement.

The layer of ice or snow covers the coils, inner walls, or products.

The ice maker, water dispenser, or freezer is not functioning properly.
We announce the approximate cost of the needed work beforehand. If you call us and tell us what is wrong, we swiftly find the reason for the breakage and the most effective solution. Consultations and remote diagnostics are free for our clients. And these options help us swiftly detect and organize appropriate El Cajon Refrigerator Repair. In some cases, it shows that we do not need to arrive to you. We can instruct you on resolving the smallest issues by phone. Or, if we indicate the work to be not cost-effective, we recommend you a replacement.
The best proof of everything we say is the opinion of our customers. The amount of people, happy with our Refrigerator Repair in El Cajon, CA, is huge! They appreciate our responsibility, friendly attitude, and flawless results of work. Thus, they confidently recommend us to other people and return to us with other tasks. You can see tons of positive reviews on our Google page. Our reliability is why clients trust us and we successfully compete with other companies.
Since 2001, Appliance Service Center has reanimated tons of fridges. We perfectly know what to do in any situation. Just call us or place an online application if your unit requires care or fixing. We provide the most durable El Cajon Refrigerator Repair and Service. Our team resolves any troubles in the shortest time. With us, you get a decent job for a favorable price.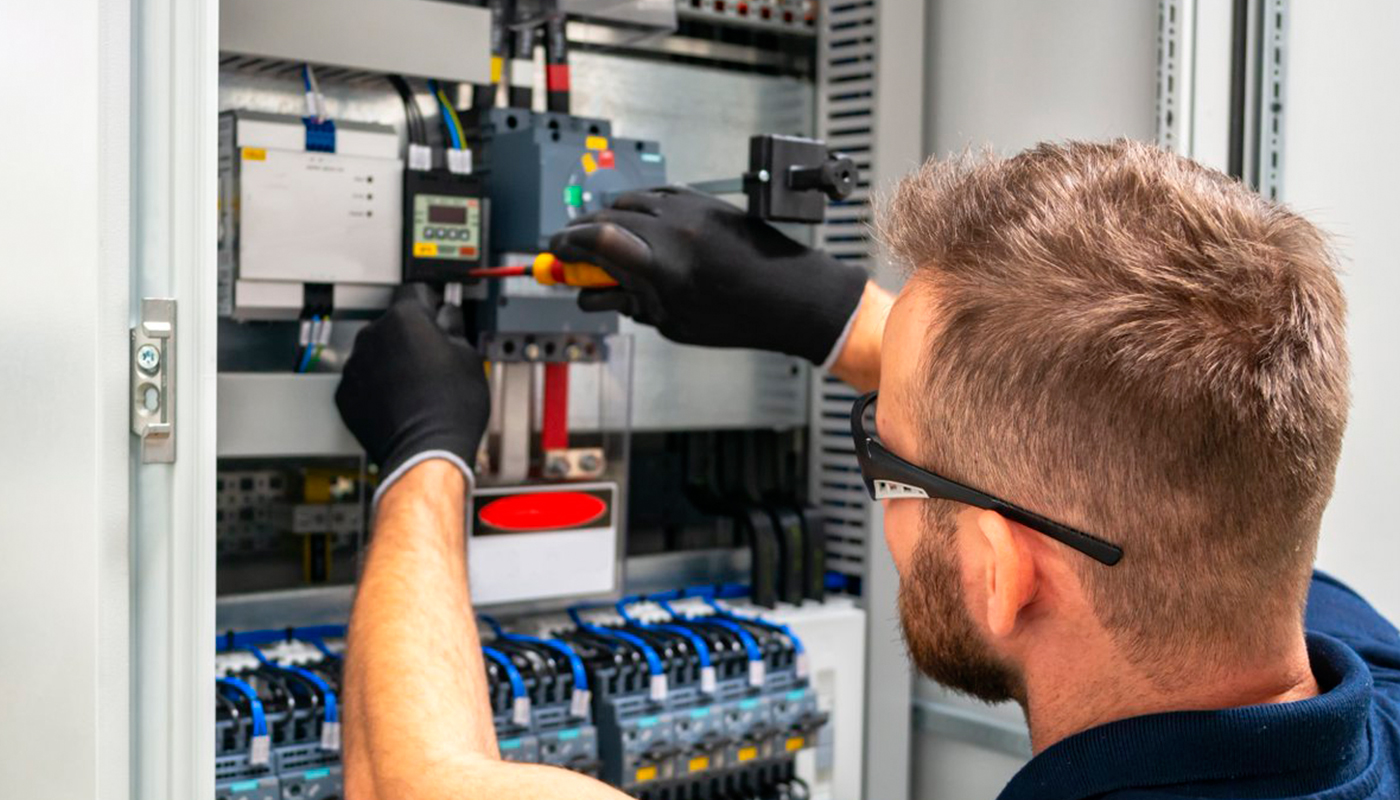 We use only professional equipment and tools, original spare parts, and high-quality consumables. Our technicians have 20 years of experience working with all types of household appliances from well-known brands. Specialists constantly improve their skills to provide you with high-quality services.
Frequently Asked Questions
Do you have any questions you would like to ask us? We recommend reading the answers to the most frequently asked questions first. If you don't find the information you need here, give us a call.