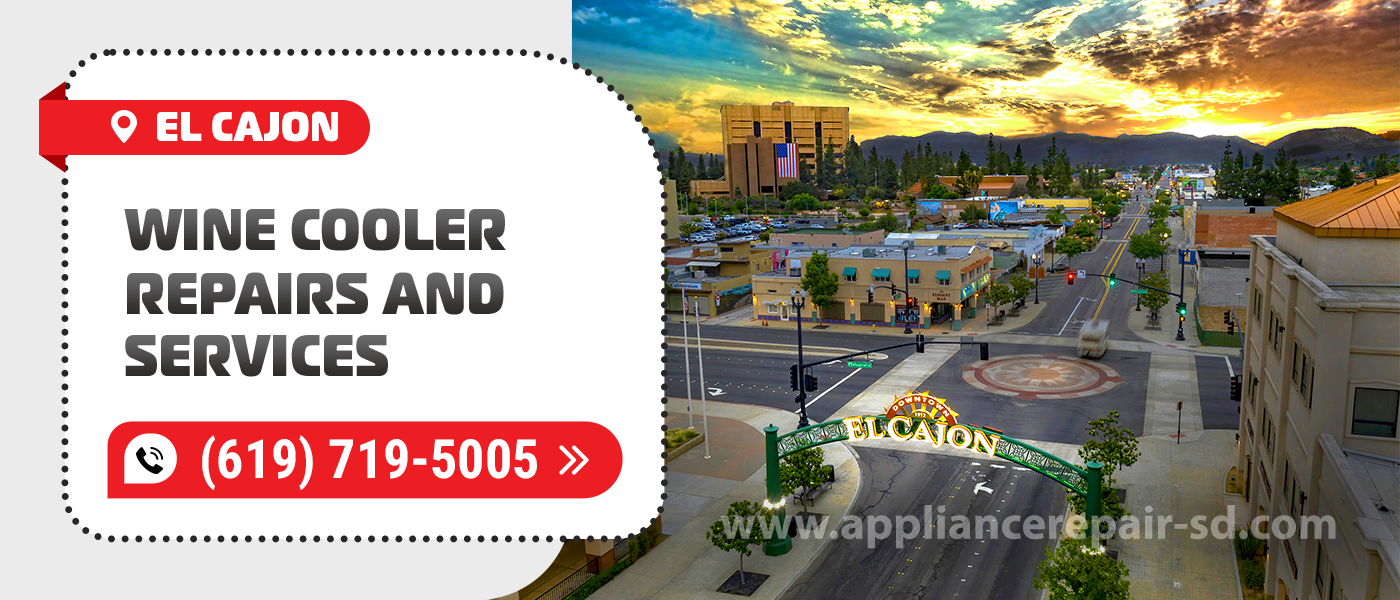 Wine Cooler Repair in El Cajon
A wine cooler is more than just a special type of freezing appliance. This unit represents the responsible attitude of its owner. A true wine lover knows how essential is to keep the bottles in proper condition. Thus, it is not an appropriate option to put wine into other storage if the wine cooler fails. Such a situation may be quite stressful unless you apply to Appliance Service Center. Our team gladly provides you with the swiftest solution at the best price, whatever happens. Our Wine Cooler Repair in El Cajon, CA is always the most high-quality and durable.
We know that time matters, and your collection requires the wine cooler back to normal swiftly. Our team completes El Cajon Wine Cooler Repair of any complexity within a single day in over 90% of orders. Due to great management, logistics, and location, we swiftly reach any needed address in your area. Moreover, our services are available even during non-working hours and days. For a little urgency fee, our technician sets off not later than 15 minutes after you request for emergent arrival. You can always rely on us!
Being helpful, friendly, and polite, we do not forget about honesty. Thus, we clearly report to you the condition of your appliance and the expenses for its repair. You can be sure that the rates for Wine Cooler Repair in El Cajon, CA we conduct are the most reasonable. Our team never overcharges or offers you senseless services. We can also adjust to any budget, offering the most affordable conditions for everyone. You can get a $25 discount for booking online and 15% off when you apply to us the next time. For seniors and veterans, the price is $30 lower.
The speed and price of work are important aspects, but we believe that the quality of work matters even more. That is why, our team always goes on developing their qualification, knowledge, and skills. We fluently deal with household and commercial wine coolers of all brands and models. Over 20 years of experience means that there is nothing that our technician cannot resolve! They provide the most accurate El Cajon Wine Cooler Repairs to luxury and the latest items too. For that, our specialists regularly undergo training and get licenses for coping with all types of these appliances.
The list of issues in the functioning of the wine cooler is pretty wide. But none of them is too difficult for us. Here are the most common troubles that you may face with this item…
The humidity level is too high, so corks and labels get wet and water drops are accumulating inside or under the unit.

The temperature is too high or too low.

You cannot adjust the needed settings.

Software issues (failed screen or whole control boards).

Buttons, knobs, switchers, or touchpads do not respond, are broken, or are lost.

The door seals, hinges, springs, joints, latches, interlocks, or lid switches are worn-off or deformed.

The door glass, shelves, or body surface is cracked.

The ventilation, condenser fan, or coils are obstructed with dust or debris.

Pieces of ice or snow-like accumulation cover the coils, bottles, or inner walls.

Malfunctioning process control block, Peltier modules, capacitor, starter, thermostat, sensors, fan, compressor, evaporator, etc.

The wine cooler is vibrating, bubbling, gurgling, humming, grinding, buzzing, or making other unusual noises.

The refrigerating coolant is dripping or leaking.

Bearings, leveling feet, handles, wires, plugs, fan blades, baffles, or other details are damaged or worn off.

The internal or external lights are going on and off, flickering, or not glowing.

The appliance turns off itself, goes on and off repeatedly, or does not turn on at all.
Replacement of some details is the most common thing we need to do. And to do it effectively, we pay attention to the quality of the details we use. We have various original and alternative parts in stock, which lets us pick the best-fitting ones for your unit. For all of them, we provide a 1-year guarantee. For each Wine Cooler Repair in El Cajon, CA, we use only the best professional tools, materials, and equipment. As the result, your device performs smoothly for a long. For your confidence, we solidify our labor with a 90-day warranty as well.
As experience shows, the chance that you are not satisfied with us is really low. Since 2001, we have completed hundreds of orders successfully. The best proof of that is the honest opinion of our clients. Just visit our Google page and check yourself, they leave tons of 5-star reviews there. They recommend others to apply to us for El Cajon Wine Cooler Repair, as we always reach the best results. And, surely, after working with us for the first time, our clients trust all their electronics to us too.
Do you have any questions? Or maybe you are ready to apply for the most effective Wine Cooler Repair in El Cajon, CA? Just contact us and we will gladly help you. We offer free consultations and remote diagnostics for our dear customers. It helps to find the most effective solution quickly. We also announce its approximate cost beforehand, unless the unit is beyond the repair, or it is not cost-effective. In some cases, we also can just instruct you how to eliminate the smallest issues in minutes. But that happens rarely, as we do not recommend you deal with electronics without specific knowledge and skills.
Our team consists of highly qualified specialists, who always know what to do. Appliance Service Center is a reliable provider of top-quality services. We make your wine cooler run like a clock in the shortest terms. Our company offers the best El Cajon Wine Cooler Repair and Service at the most favorable prices. With us, you get the most professional assistance in any situation!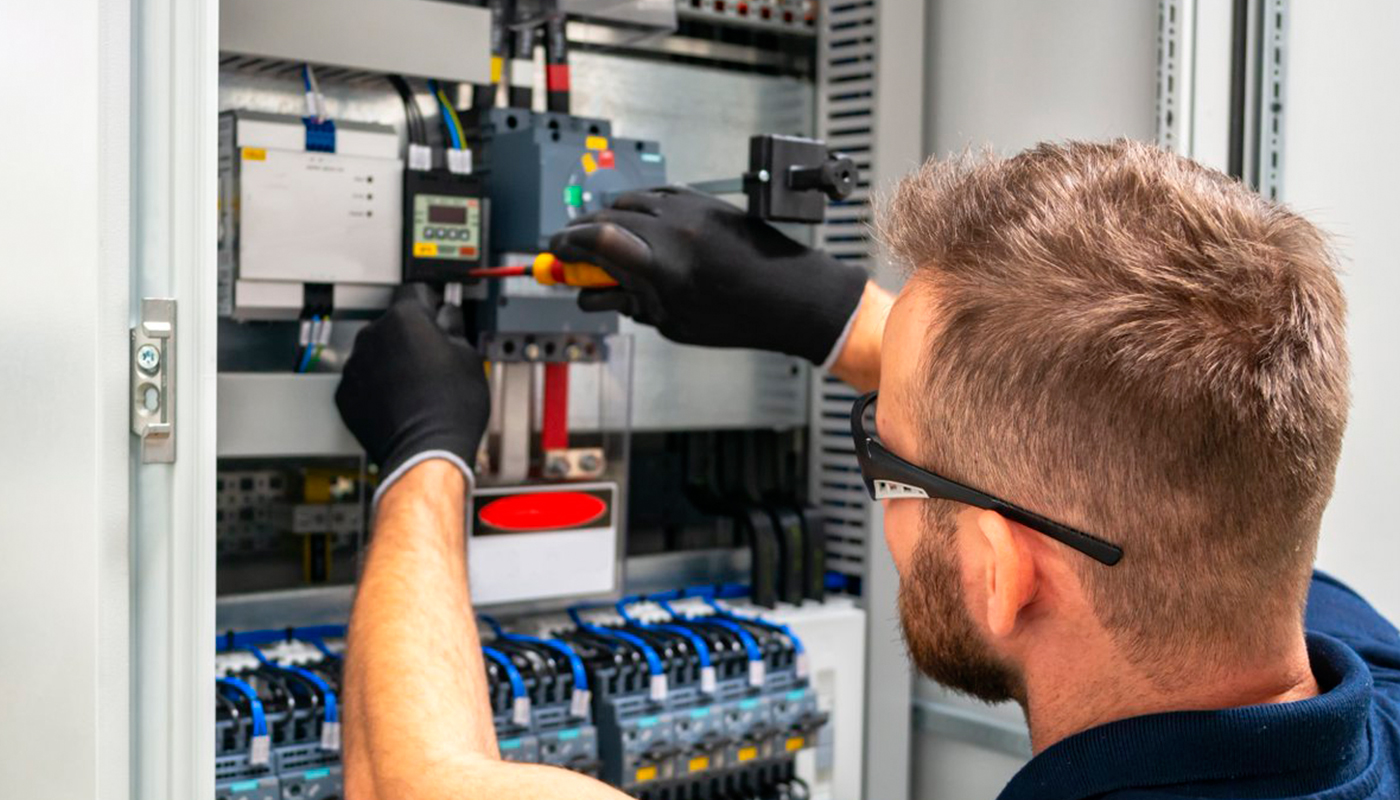 We use only professional equipment and tools, original spare parts, and high-quality consumables. Our technicians have 20 years of experience working with all types of household appliances from well-known brands. Specialists constantly improve their skills to provide you with high-quality services.
Frequently Asked Questions
Do you have any questions you would like to ask us? We recommend reading the answers to the most frequently asked questions first. If you don't find the information you need here, give us a call.