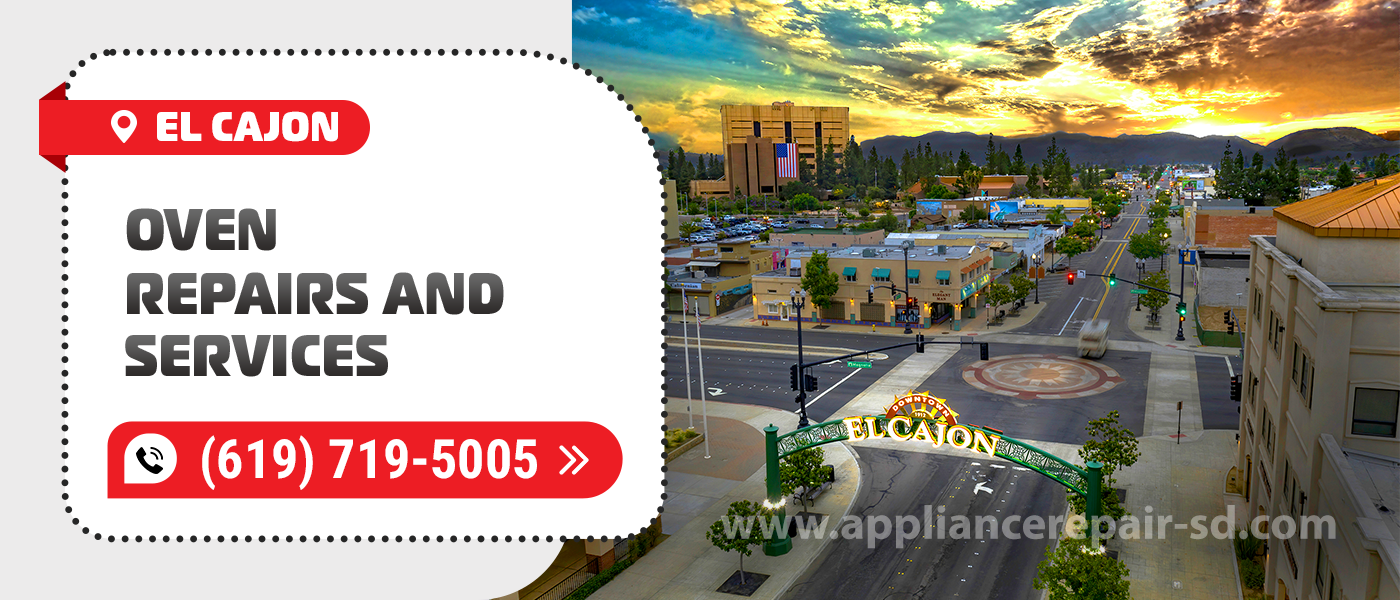 Once you notice that something is wrong with your oven, you should never ignore it. This unit may be dangerous, as it deals with gas and high temperature. Regardless of how serious trouble happened, Appliance Service Center will resolve it in the quickest way. Our proficient and friendly specialists provide any type of Oven Repair in El Cajon, CA in the most comfortable conditions. And the price for our work is always the fairest and most affordable.
Talking about ovens, which often work with gas, it is important to find the reason for malfunction quickly. You can easily do this if just call us for a consultation or remote diagnostic. Those are free options for our clients that help us plan the most effective El Cajon Oven Repair. When we detect what is wrong and how to fix it, we also announce the approximate cost of such work. But if we indicate that it is not recommendable or cost-effective, we clearly inform you. Any solution we offer is always the most efficient.
With us, you pay only for the most durable and high-quality result. We do not proceed with senseless work or have any hidden fees. We report all the expenses and are honest about everything related to our order. Thus, we have the most reasonable prices for Oven Repair in El Cajon, CA. Our dear clients also get pleasant discounts. That is 15% off for returning clients, $25 off for booking online, and $30 off for seniors and veterans.
Our customers appreciate the best prices we have. But it is not the only positive thing we offer. Working with us is pleasant, as we have the friendliest attitude, provide brilliant results, and adjust to any requirements. We are very flexible about timing. Our team arrives at your address exactly when you want. We complete an absolute majority of El Cajon Oven Repairs within a single day. We also have an option that makes our technician rush to your place immediately even during non-working days or hours. The price for such emergencies is just slightly higher than for normal cases.
Our Oven Repair in El Cajon, CA is not only the swiftest but also the most reliable and durable. The main reason for that is the proficiency of our team. Each of our technicians has over 20 years of experience and always goes on developing. They know the subtleties of dealing with commercial and household ovens of all brands and models. We easily deal with luxury and the latest appliances too, as regularly have training and licensing. They always reach the highest quality in everything they do!

To make your oven perform perfectly for a long, it is also important to pick the most suitable details. With a wide choice of original and alternative parts, we always use the best-fitting ones. We are confident in the smooth running of your item after our work, so confidently provide it with guarantees. They are 90 days for our labor and 1 year for spare parts we use. We have all the needed equipment, tools, and materials for the most precise and effective El Cajon Oven Repair of any type.
The list of troubles that may happen to your oven is pretty big. The most common of them are…
It does not self-cleanse while having such a function.

The unit produces a burning, electrical, or gas smell.

The heating elements (burners, tans, coils, broilers, baking elements, etc.) do not work.

The appliance produces not enough heat.

It cooks/heats unevenly or too much.

You cannot control the level of flame, temperature, or other settings.

The information screen is not working or shows an error.

Heating elements, fan motor, thermostat, thermal fuse, energy regulator, or other details are out of order.

The racks do not roll out, as the drawer mechanism is damaged.

While the range is working, it makes weird vibrations or noises, like humming, buzzing, gurgling, thumping, grinding, etc.

The burners are clicking or hissing while you are turning them on.

The bulb is blinking or burned out.

The gas supply is disrupted due to a damaged safety valve, failed pilot light, or clogged gas line.

The convection fan, filter, gate, gas port, or vent tube is obstructed with grease or crumbs.

The surfaces or door glass is cracked.

You cannot close, open, or latch the door, as it has its seals, hinges, joints, latches, interlocks, springs, or lid switches out of shape.

The oven turns off itself or cannot turn on at all.

Leveling feet, belts, wires, isolation, plug, handle, switches, buttons, knobs, burner caps, fan blades, baffles, or other details require replacement.
We have provided tons of customers with the best services since 2001. They are fully satisfied with Oven Repair in El Cajon, CA we conducted. Thus, they trust other appliances to us too. Our clients confidently recommend us to other people after facing our attitude and responsibility. They know firsthand that we offer the most comfortable conditions in any situation. You can see a huge amount of 5-star reviews on our Google page, where our customers share their honest opinions.
If you are looking for the best El Cajon Oven Repair and Service, we know how to help you! Appliance Service Center provides all clients with the swiftest assistance. Just call us or place an online application. We find the most effective way to fix your unit. The price of our work is always the most favorable, and the quality is at the highest level.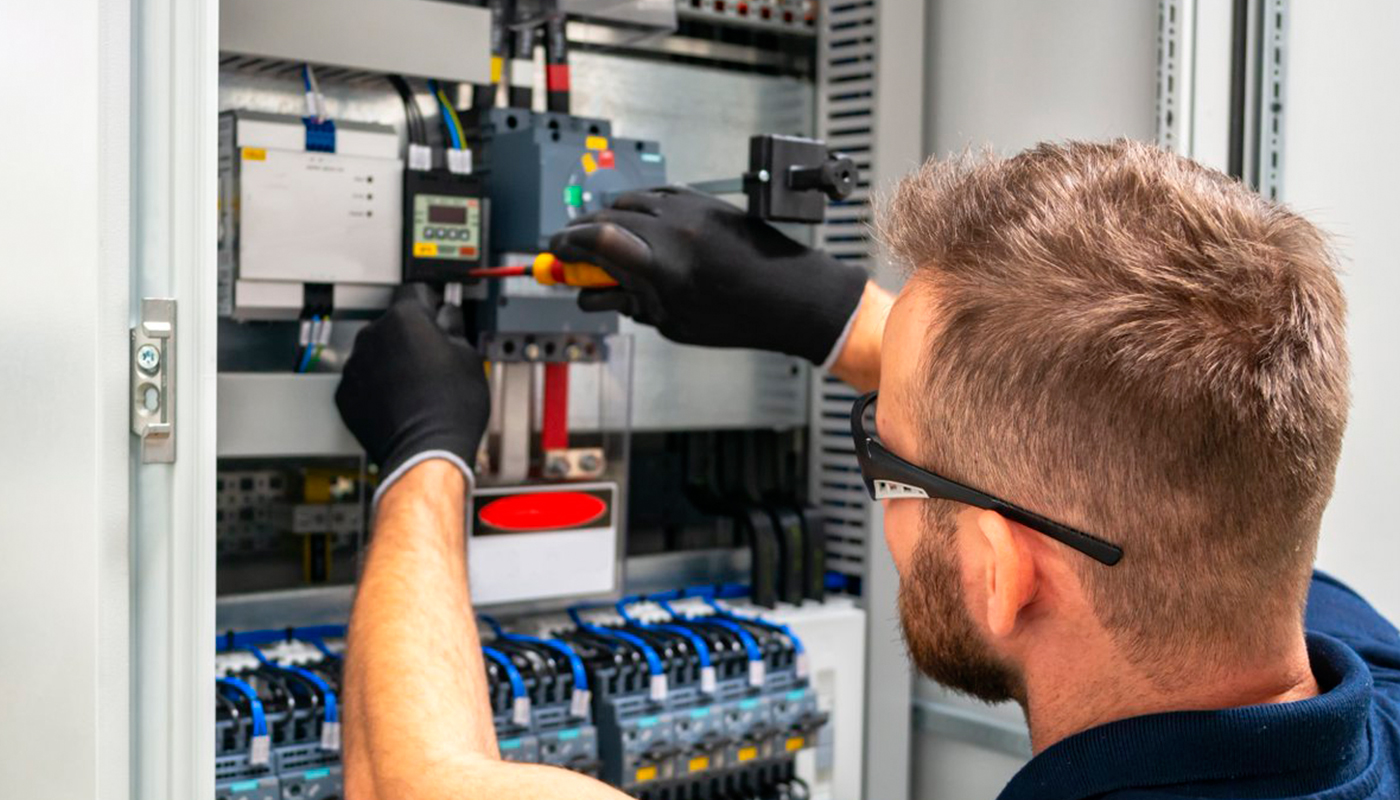 We use only professional equipment and tools, original spare parts, and high-quality consumables. Our technicians have 20 years of experience working with all types of household appliances from well-known brands. Specialists constantly improve their skills to provide you with high-quality services.
Frequently Asked Questions
Do you have any questions you would like to ask us? We recommend reading the answers to the most frequently asked questions first. If you don't find the information you need here, give us a call.