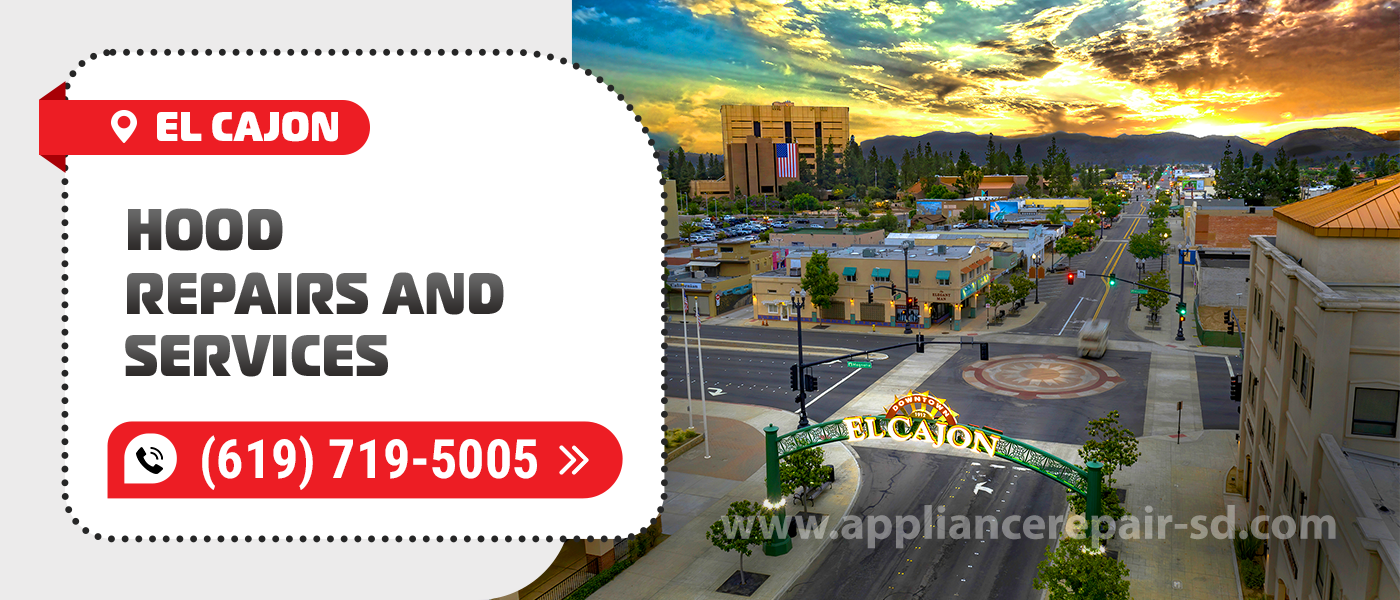 Hoods are extremely useful appliances that require special attention. Due to their function, they deal with moisture and various substances, which influence negatively the condition of the units. A smart solution for owners of these items is to apply to specialists for regular maintenance and timely fixing. Appliance Service Center is the best provider of any of those services. For over 20 years we deal with breakages of any complexity and provide the quickest and most cost-effective solutions. We conduct any type of Hood Repair in El Cajon, CA at the highest quality level.
Usually, it is easy to notice that something goes wrong with your hood. But people do not always pay enough attention to the changes in the functioning of these units. Here is the list of the most common signs that your hood requires professional assistance.
Your hood is buzzing, grinding, squealing, humming, clicking, thumping, vibrating, or making other loud extrinsic noises. 

The downdraft cannot go up, stay up, or shift down.

The appliance goes on and off repeatedly, shuts off abruptly, or cannot turn on.

The hood does not absorb smells, smoke, and moisture, or absorbs it too slowly or not enough.

The airflow is poor.

Buttons, switchers, touchpads, knobs, or other controllers are lost, damaged, have a loose connection, or do not respond.

The control module malfunctions.

The unit gives out a filthy, electrical, or burning smell.

The light socket, ducting system, fan blades or baffles, motor shaft bearings, grates, filters, blower wheel, main control boards, driver, blower motor, wiring, switches, or other part requires replacement.

The fan is not working.

The moisture is accumulating in the hood or under it.

The light assembly is faulty, or the lamps are burned out.

The unit was installed wrong or was misplaced from physical impact.

Grates, filters, or ventilation are blocked with debris or dust.
If you face some of those or other malfunctions, the best decision is to call us. You can get a free consultation and remote diagnostic to clarify the condition of your hood quickly. Such phone services are a great way to find the most effective solution for your situation. It lets us find the reason for the breakage, its solution, and the approximate cost of such work. Mostly, after that, you just pick the time when getting the best El Cajon Hood Repair from us. In some other cases, we offer online instructions or have to recommend a replacement.
Surely, we honestly inform you if your hood is beyond repair or fixing it is not cost-effective. In any situation, we pick the most rational and efficient solution. With us, you pay a reasonable price for the best Hood Repair in El Cajon, CA. We set the most affordable rates and always clearly report what they consist of. Thus, you know what you pay for. Besides offering the most affordable prices, we also have special deals for our dear clients. The returning customers get a 15% discount and for online booking, it is $25 off. For seniors and veterans, the price is $30 lower.
Talking about the effectiveness of our El Cajon Hood Repairs, we mean not only their fairest cost. It is also about the speed and quality of work. With years of tireless development, we fluently resolve issues of any complexity. Our team has refined skills and outstanding knowledge, which always means solid and durable results. They deal with all models of all brands of hoods. The qualification of our technicians is always up to date, as they undergo training and licensing. It lets them properly serve even luxury and the latest items.
Our team conducts the most high-quality Hood Repair in El Cajon, CA. It is a result of a complex approach. The responsibility and craftsmanship of our technicians + top-rank professional equipment = perfectly running appliance. For any commercial and household hood we pick the most suitable details and use the best materials and tools. As the result, your hood will perform smoothly for a long. We are in charge of our work, so back up details with a 1-year guarantee, and our labor – with a 90-day one.
Our words are not the only proof of our reliability and the great quality of services we conduct. The best indicator of that is the opinion of our clients. Since 2001, we have reanimated tons of electronics and made hundreds of customers satisfied with our work. They recommend our El Cajon Hood Repair to others and trust other units to us too. Our Google page is full of 5-star reviews from our clients. It represents the honest estimation of our services from the ones who applied to us. 
We care for the comfort of our clients and are always ready to assist you. Our offices are open round the clock and have the most convenient locations. It lets us provide the quickest Hood Repair in El Cajon, CA in any situation. We complete over 90% of orders the same day we get your application. And you can pick any suitable moment for our arrival. We are available during days off and after hours too. With a little extra fee, the specialist rushes to your place within 15 minutes. 
Appliance Service Center offers the most comfortable conditions and the most effective solutions. All you need to do is just inform us about your trouble. The most professional technicians and the friendliest managers make any issues vanish in the shortest terms. We provide the best El Cajon Hood Repair and Service of the highest quality and at the most favorable price.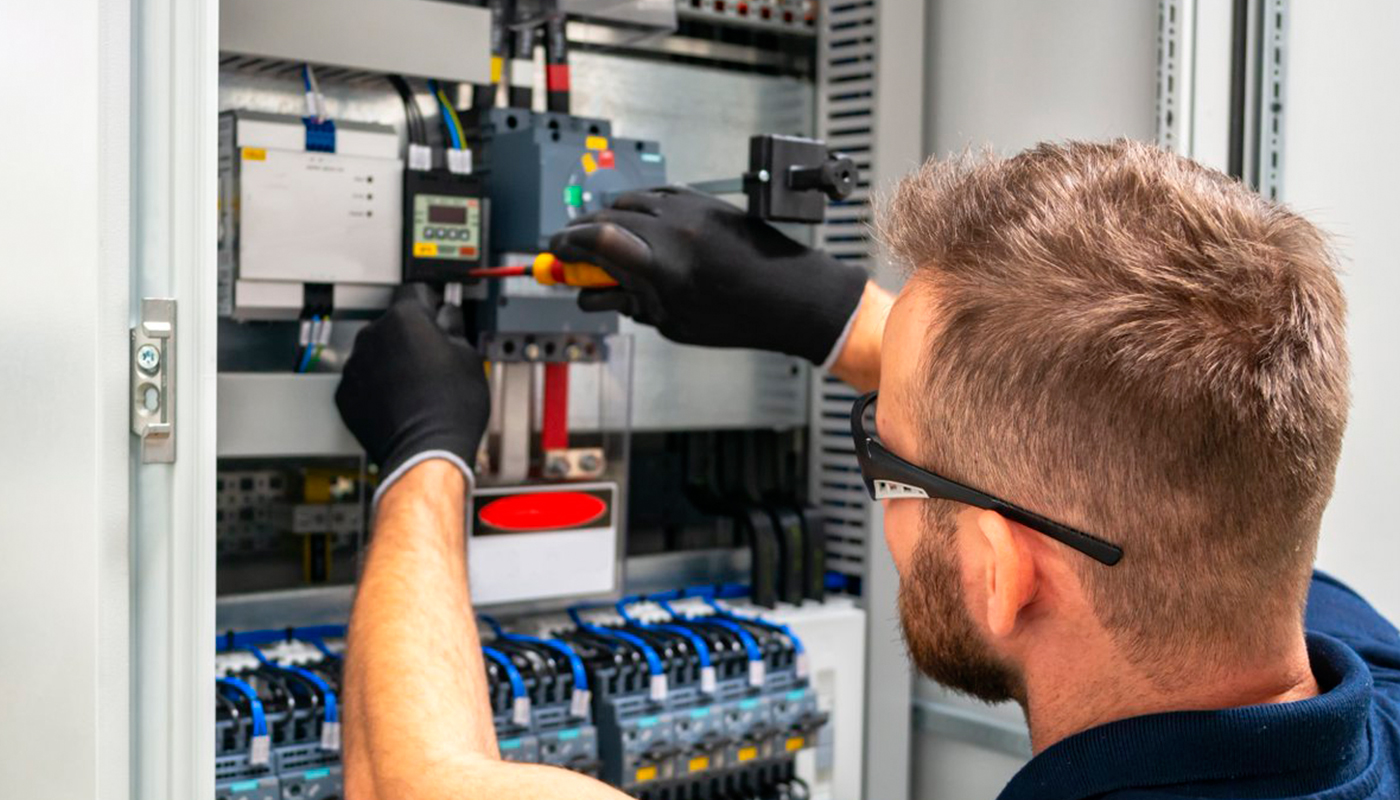 We use only professional equipment and tools, original spare parts, and high-quality consumables. Our technicians have 20 years of experience working with all types of household appliances from well-known brands. Specialists constantly improve their skills to provide you with high-quality services.
Frequently Asked Questions
Do you have any questions you would like to ask us? We recommend reading the answers to the most frequently asked questions first. If you don't find the information you need here, give us a call.