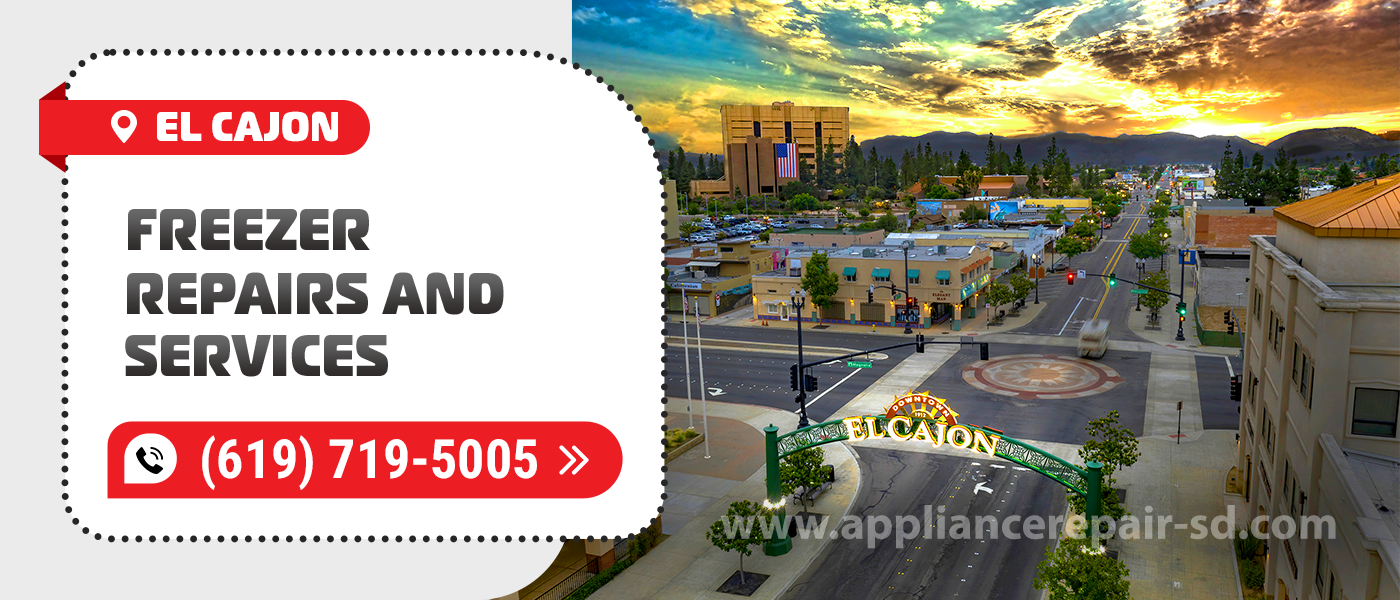 Freezer Repair in El Cajon
The important mission of the freezer is shown in its name. This appliance provides suitable conditions for storing products for a long, which other electronics cannot cope with. Thus, the situation when it does not work properly requires a fast and effective solution. You can get it at any needed moment if apply to Appliance Service Center. Our team provides a whole range of high-quality services in the shortest terms. With us, you get the best Freezer Repair in El Cajon, CA at the most affordable price.
Your freezer can fail in many ways. Some issues may seem minor, but they can lead to serious breakages if you ignore them. Thus, we recommend you apply to specialists as soon as you face these or other troubles…
Ice or snow covers the inner walls, coils, or products in the freezer.

The water drops are collecting underneath the unit.

The refrigerating coolant or water is dripping or leaking.

The unit does not freeze.

The freezer goes on and off repeatedly, shuts off itself, or cannot turn on or off.

It freezes too much, not enough, or unevenly.

The self-defrost function fails.

The freezer is vibrating, bubbling, humming, grinding, buzzing, hooting, or making other loud noises.

It smells filthy or has mold inside.

The appliance produces a burning or electrical smell.

Deformed joints, hinges, springs, gaskets, interlocks, or lid switches do not let to close, open, or latch the door.

The inner or outer lights are not shining.

The water inlet valve, compressor mounts, switches, knobs, buttons, handles, blown fuses, leveling feet, belts, bearings, hoses, or other parts are spoiled.

Troublesome wires or plugs cause issues with the electricity supply.

The hardware parts are out of order (thermostat, evaporator, defrost timer or heater, compressor relay, motor, icemaker, vent, fans, overload protector, coils, relay switch, etc.).

The controllers have a loose connection, do not respond, or are damaged.

The screen is faulty.

The control module requires recalibration.

The drain pan, drain tube, defrost drainer, or coils are clogged or obstructed with ice.
Our team easily copes with breakages of any complexity and always finds the most efficient solution. Our technicians have over 20 years of experience in conducting all types of El Cajon Freezer Repair. They perfectly know the construction and functioning of these units. Their qualification is always developing owing to regular training and licensing. Thus, we perfectly cope with household and commercial freezers of all brands and models, including luxury and the latest ones. With outstanding knowledge, skills, and responsibility, we always provide work of the highest quality.
Besides the craftsmanship of our technician, it also matters what tools we use for work. We have top-rank equipment and materials for any procedures. Thus, we offer the most precise and neat Freezer Repair in El Cajon, CA. One of the most often needed solutions is the replacement of some details. For it, we pick perfectly suitable ones from a wide range of original and alternative parts we have in stock. Thus, the performance of your unit after our work is smooth and long. We are in charge of what we promise and do, so we back up our work with a long-term guarantee. It is 90 days for our labor and 1 year for the details we use.
In some cases, the condition of your unit may be too bad. In those cases, the price for the needed parts is too high, or the work is not rational at all. Our company never tries to make money by providing senseless work. So, we honestly inform you if the repair is not advisable. We are honest with our clients and offer the most favorable conditions for you. The cost of our El Cajon Freezer Repairs is the most reasonable and affordable. Plus, we can adjust to any budget when needed. For online booking, veterans, seniors, and returning clients, we have pleasant discounts.
To clarify the condition of your unit and the price for the needed work, just call us. Free consultation and remote diagnostics are those useful features that help us quickly understand the situation. And they are free for our clients. When you call us and explain what is wrong with your freezer, we quickly detect the reason for it. Then, we plan the most effective Freezer Repair in El Cajon, CA according to your requirements. 
You are free to pick any suitable moment when our technician arrives. Mostly, people want their trouble to vanish at the soonest time. Thus, we offer the quickest El Cajon Freezer Repair! In over 90% of orders, it takes less than a single day. Plus, we have an additional option of urgent arrival. We are always close and available for you. So, if you want us to fix your freezer right now, we gladly do it. The price of this feature is a bit higher, but we rush to your address within 15 minutes anytime. 
Our company is reanimating various freezers since 2001. In this term, we gained the trust of tons of clients, as conducted a decent job for them. They are fully satisfied with our Freezer Repair in El Cajon, CA. They apply to us again and recommend our services to friends. The most significant indicator of our reliability is the opinion of our clients. They leave a huge number of 5-star reviews, which you can see on our Google page.
High speed, flawless quality, and fair cost of work are the main things that clients are looking for. And Appliance Service Center is great in all those and other aspects. With our reliability, friendly attitude, and responsibility, you always get the best result. Just call us or place an online application if you need the best El Cajon Freezer Repair and Service. We make your unit back to normal in the most effective and comfortable way!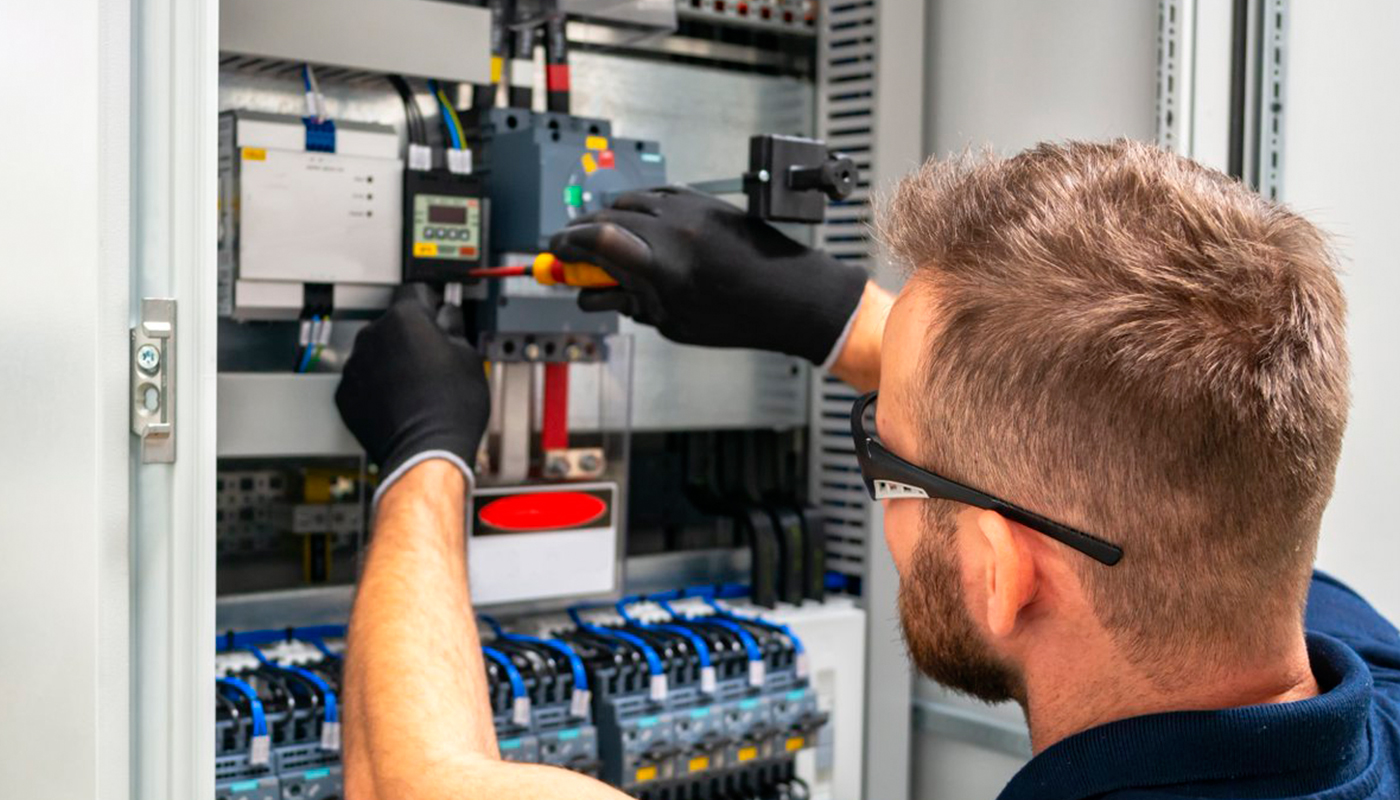 We use only professional equipment and tools, original spare parts, and high-quality consumables. Our technicians have 20 years of experience working with all types of household appliances from well-known brands. Specialists constantly improve their skills to provide you with high-quality services.
Frequently Asked Questions
Do you have any questions you would like to ask us? We recommend reading the answers to the most frequently asked questions first. If you don't find the information you need here, give us a call.