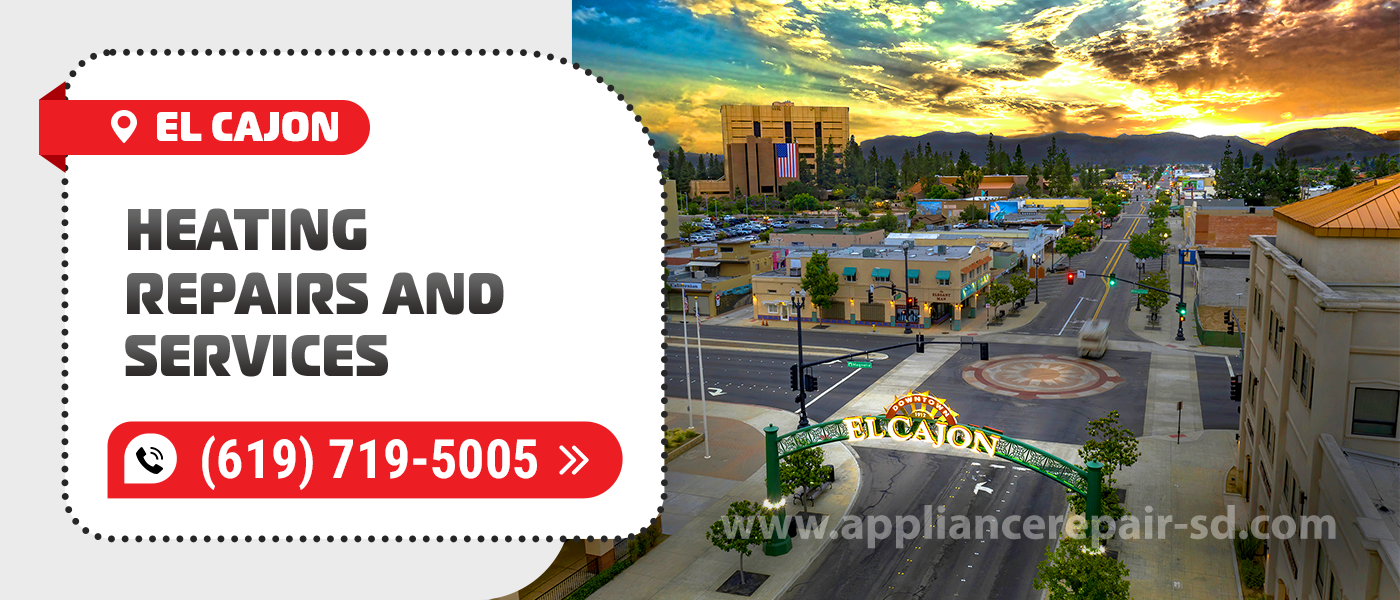 Heating Repair in El Cajon
Heaters are those appliances that you usually need right now. Mostly, they are just waiting for the moment when you turn them on. But such downtime, together with various other factors, may cause them to work worse. Appliance Service Center has the best offer for those, who want to get reliable services for their heaters. Since 2001, we conduct the most durable and high-quality Heating Repair in El Cajon, CA. Just let us know what happened, and we eliminate any issues swiftly and at the best price.
Many people have an unpleasant experience of applying to different service centers. Thus, they think that it is faster and more rational to buy a new appliance. But things are different for those, who apply to us for El Cajon Heating Repair. Our team recommends only the most effective solutions. It also can be advice for replacement, but those cases are rare. The best way to clarify the condition of your unit and the needed way out is to contact us. We offer free consultations and remote diagnostics. It lets us find out what we should do and how much approximately it will cost.
Talking about the price, we have the most affordable Heating Repair in El Cajon, CA. We adjust to any budget and have nice special offers. Veterans and seniors get a $30 discount, -15% for returning clients, and $25 off for booking online. You always know what you pay for. We do not proceed with work that is not cost-effective or reasonable. So, you can be sure of paying the fairest price for a decent result.
The timing and pricing are important aspects for many people who are picking a company to apply to. But we believe that there is one more essential thing – the quality of work. And our team always reaches brilliant results. Their experience, skills, and knowledge let them fluently reanimate heaters of any brand and model. The qualification of our technicians is always developing, as they regularly undergo training from top manufacturers. We have licenses for dealing with luxury and the latest items too. Regardless of the complexity of the issue, with us, you get the most effective El Cajon Heating Repairs.
To make any commercial and household heater run like a brand new once again, we use the best equipment. We have a wide choice of original and alternative spare parts, top-rank tools, and suitable materials. It lets us conduct the most precise and durable Heating Repair in El Cajon, CA. With perfectly fitting details, your item performs smoothly for a long, without tottering or squeaking. We are in charge of what we do and want you to be calm about the future performance of your unit. Thus, we provide a 1-year guarantee for the parts we use and a 90-day one for our labor.
In over 20 years of fixing heaters, we have faced and eliminated tons of breakages. Some of them may seem less serious, but any change in the functioning of your unit influences a whole system. Thus, it is better not to ignore even minor issues. Here is the list of the most common troubles that happen to heaters.
The control panel is not working properly, it does not react to the remote control, or the screen shows an error or is blank.

You cannot turn the heater on.

The appliance turns off itself or goes on and off repeatedly.

The item turns on but does not heat the room.

It heats unevenly or too slowly.

The appliance is vibrating, hooting, humming, buzzing, squealing, squeaking, grinding, popping, pinging, or making other weird noises.

You cannot adjust the needed temperature or mode.

There is no airflow from the heating vents, or it is too weak.

The heater produces an electrical, gas, burning, or filthy smell.

It makes the air humid.

The ductwork is leaking.

The outdoor unit, air handler, flame sensor, damper, condensate drain, HVAC filter, vent, duct, coils, ignition, burner, or flue pipe is blocked or dirty.

The ignition control, safety valve, or pilot light is faulty, so the gas supply is disrupted.

Bearings, belts, leveling feet, reversing or gas valves, registers, baffles, blades, or other details require replacement.

The heat transfer fluid is leaking.

Sensors, thermostat, limit switch, heating elements/coils, compressor contactor, heat pump, fan motor, or other hardware is out of order.
Over 90% of applications take less than a day for us to complete. We have a perfectly customized management and convenient location. Thus, we provide the quickest El Cajon Heating Repair at any moment. Being open 24/7, we are available during non-working hours and days off too. Thus, if you have an urgency, you can rely on us. If you request an emergent arrival, we rush to you immediately. It costs just a bit more but lets us resolve your problem in the shortest term.
Our clients return to us, as they get the best attitude, comfortable conditions, and brilliant results from us. They write tons of positive reviews about the most effective Heating Repair in El Cajon, CA we provide. Our customers also recommend others to apply to us, which is the greatest indicator of our reliability.
Are you looking for the most professional and neat technicians? Do you want to be sure that the repair is effective and durable? Do you want to get the quickest result at the fairest price? Appliance Service Center is your option! All you need to do is just contact us by phone or on our website. We are always ready to provide the best El Cajon Heating Repair and Service for you!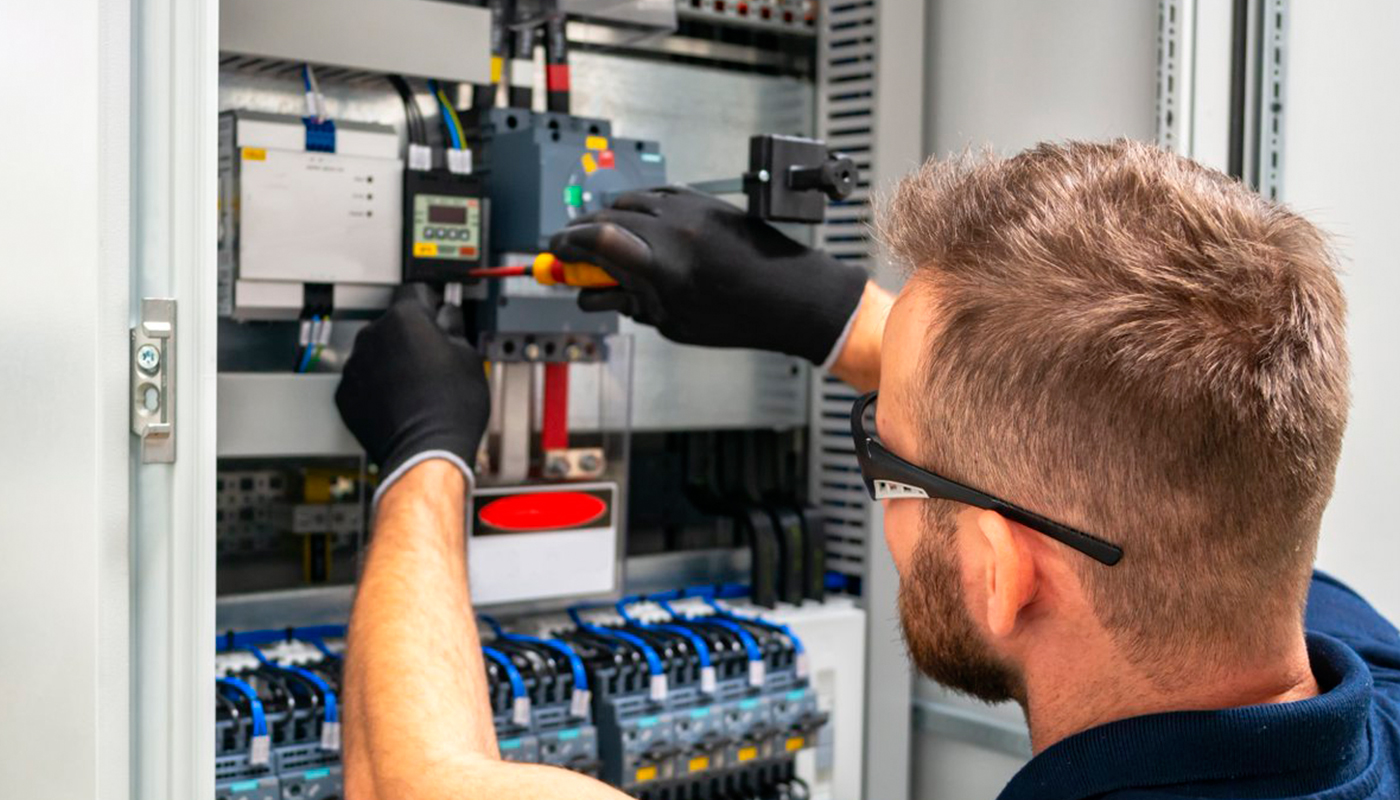 We use only professional equipment and tools, original spare parts, and high-quality consumables. Our technicians have 20 years of experience working with all types of household appliances from well-known brands. Specialists constantly improve their skills to provide you with high-quality services.
Frequently Asked Questions
Do you have any questions you would like to ask us? We recommend reading the answers to the most frequently asked questions first. If you don't find the information you need here, give us a call.