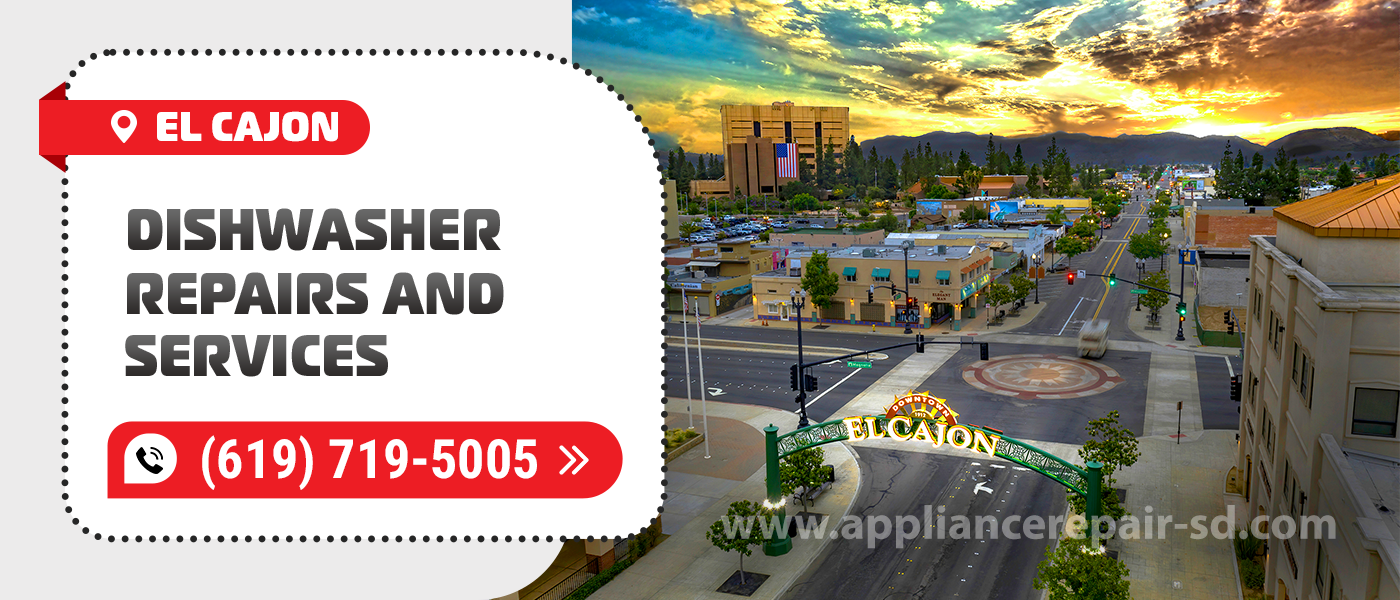 Dishwasher Repair in El Cajon
People often think that their dishwasher fails at the most inappropriate moment. But actually, any moment is not appropriate for that. And clients of the Appliance Service Center know the best way to avoid and eliminate troubles with this unit swiftly. If you call us, we will make any issues vanish the soonest time. We have the best prices for any Dishwasher Repair in El Cajon, CA. Our proficient team conducts all work at the highest quality level.
Time is a great indicator of quality. If a company has a large experience, means it provides decent quality work and can withstand competition. We successfully do it since 2001, as our clients trust us after getting brilliant results from us. You can see their honest estimation of the El Cajon Dishwasher Repair we conduct on our Google page. There they leave tons of 5-star reviews and recommend us to others. And they return to us to fix other units too, which is a marker of our reliability.
All this time, the skills and knowledge of our specialists get more and more refined. They perfectly know the functioning of commercial and household dishwashers of all brands and models. To stay up to date with the newest technologies, they regularly have training from the best manufacturers. Our team has licenses for conducting proper Dishwasher Repair in El Cajon, CA to luxury and the latest items. With us, you get the best result regardless of what unit you have.
Another feature, related to time, is the speed of resolving your issues. Our local department is open round the clock and our management is organized perfectly. Thus, we offer the quickest El Cajon Dishwasher Repairs. Our team completes over 90% of orders on the same day you apply. Do you have an emergency? Not a problem! For a little additional payment, our technician rushes to your address within 15 minutes since you request it. We never make you wait long.
Thus, we also have the swiftest callback. It takes no longer than several minutes, as we always are ready to assist you. During the phone call, you can get a free consultation or remote diagnostic from us. That helps to clarify the situation swiftly and arrange the most effective Dishwasher Repair in El Cajon, CA. Mostly, it means that you pick the time and we come whenever needed. But it also sometimes happens that we can help you by phone instructions or recommend a replacement. The second option happens if the dishwasher is beyond repair, or the cost of the needed work is too high.
And we never offer you senseless or irrational services. With us, you get only high-quality, effective, and durable El Cajon Dishwasher Repair. And for that, we set the fairest and most affordable price. For online booking, returning clients, veterans, and seniors the cost is even lower. We never overcharge or trick our clients. You get a detailed report and always know what you pay for.
The price of work depends much on the cost of the needed spare parts. And their quality has a huge role in the smooth and long performance of your dishwasher. We have a vast variety of original and alternative details in stock. Thus, we can pick the most suitable ones for any appliance and budget. And to conduct any Dishwasher Repair in El Cajon, CA, our team uses top-rank professional tools, materials, and equipment. Thus, each of our works is precise, neat, and reliable. We also provide a 90-day guarantee for our labor and a 1-year warranty for the details we use.
Regardless of what happened, we always know how to help you effectively. Just let us know what is wrong with your dishwasher. Here is the list of the most common troubles you may face with this appliance.
It fills with water non-stop or does not fill it at all.

The item does not drain.

A puddle of water or foam appears under the dishwasher.

It goes on and off repeatedly, washes too long, runs non-stop, stops midway, cannot stop or complete the wash cycle, or does not turn on.

The body of the appliance heats too much.

It produces a burning or electrical smell while working.

The dishes remain wet, dirty, or covered with foam or crumbs.

The timer, control module, float switch, water inlet valve, heating element, pump, motor, thermostat, or other parts are faulty.

The electricity supply is unstable.

The detergent does not reach the tub.

Damaged wiring, isolation, plug, holder, cutlery basket, spray arm, handle, knobs, buttons, switches, leveling feet, belts, slide arm, hose, etc.

The door cannot latch, close, or open properly.

The door gasket, hinge, spring, joint, latch, interlock, or lid switch is out of shape.

Filters, hoses, pipes, sump strainers, or spray arms are obstructed with leftovers or grease.

The light indicators or lamps are burned out, flickering, or not shining.

The dishwasher is vibrating, buzzing, bubbling, gurgling, clicking, humming, thumping, or making other unusual sounds.
Appliance Service Center is a company that cares for your comfort and the proper functioning of your electronics. With over 20 years of experience, our team finds the most effective solutions for any situation. You should not doubt the quality of El Cajon Dishwasher Repair and Service we provide. It is proven with time and the opinions of clients. If you apply to us, you get a brilliant result quickly, at any needed time, and at the best price. Just call us or place an online application and we make your dishwasher run like a clock again!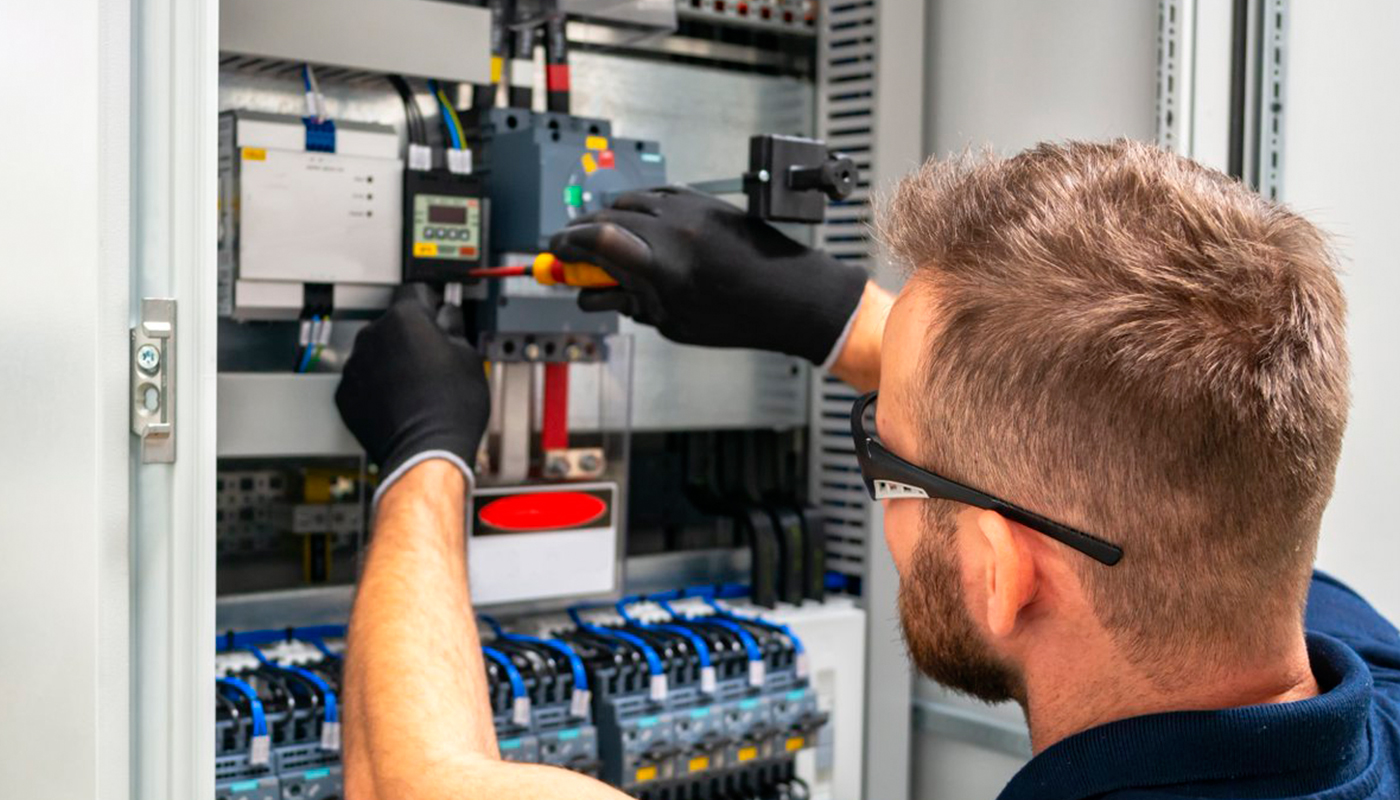 We use only professional equipment and tools, original spare parts, and high-quality consumables. Our technicians have 20 years of experience working with all types of household appliances from well-known brands. Specialists constantly improve their skills to provide you with high-quality services.
Frequently Asked Questions
Do you have any questions you would like to ask us? We recommend reading the answers to the most frequently asked questions first. If you don't find the information you need here, give us a call.