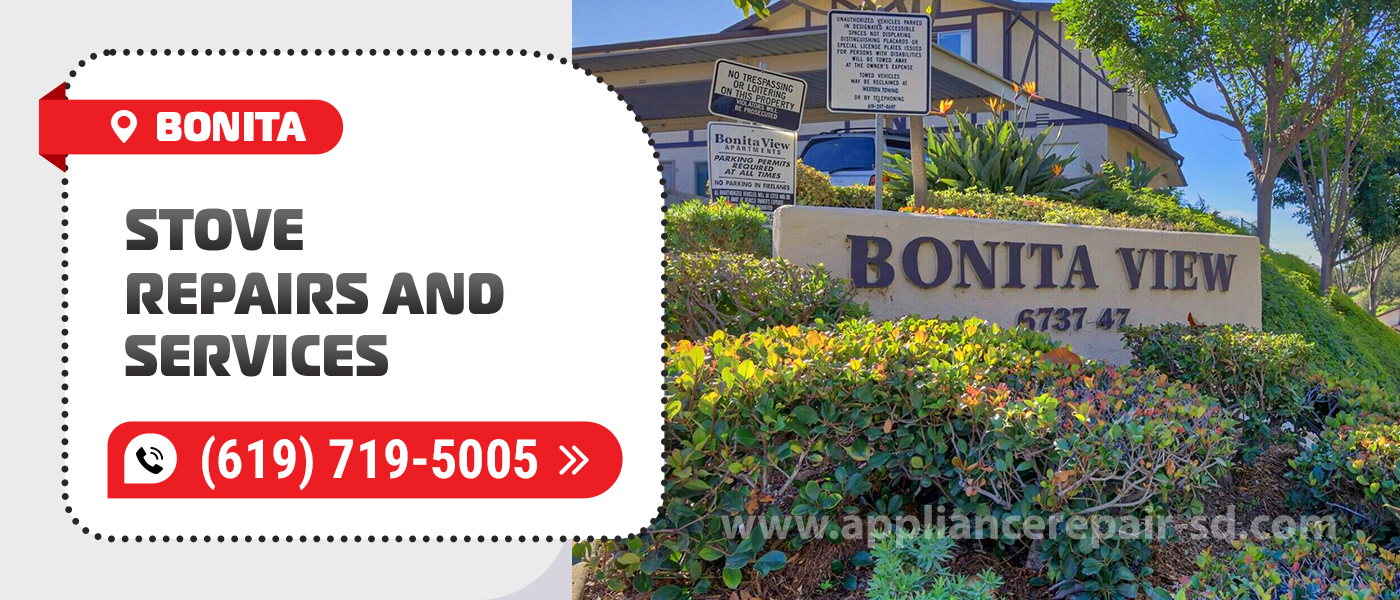 For many houses, restaurants, and bakeries, a stove is an essential appliance. But far not all owners take proper care of its condition. Appliance Service Center works in this field for over 20 years so far. This, we know how to make your item work longer. We offer any needed services in the shortest terms, at the most favorable prices, and with the highest quality. Apply to us any moment and get the best Stove Repair in Bonita, CA!
First of all, if your item failed, do not panic! Our team will resolve any situation sooner than you notice any inconveniences!  To make things clear as soon as possible, just call us for a free consultation or diagnostic. We quickly indicate the reason for the breakage and the best way to eliminate it. We also announce the approximate cost of the needed Bonita Stove Repair beforehand. If you do an online booking, you get $25 off! We also have special prices for returning clients, veterans, and seniors.
To find out that information just explains what signs of malfunction you notice. The most common issues with stoves are…
The burners, induction or electrical coils, tans, broilers, grills, baking elements, or other heating parts do not work, have a loose connection, heat too weak, too much, too slowly, or unevenly.

The whole unit, some of its parts, or the flame shuts off itself.

The inner bulbs or outer light indicators are flickering, blinking red, or not shining at all.

You notice clicking, hissing, buzzing, humming, gurgling, or other sounds while using the stove.

Knobs, buttons, or switchers are lost, damaged, or malfunctioning.

The door glass or other surface is cracked or scratched.

The flame is red, orange, or yellow.

The item produces a burning, electrical, or gas smell.

The thermostat, convection fan, control module, or other details function wrong.

The flame is flickering or sparkling.

The burner covers, grates, leveling feet, fan blades, baffles, drawer mechanisms, wires, isolations, plugs, igniters, or gas valves require replacement.

Timers, controllers, or other parts of the control panel are out of order.

Accumulation of grease or crumbs in gas ports, vent tubes, or convention fan.

The door is not closing tight or opening easily as its hinges, springs, seals, joints, latches, or switches are deformed.

You cannot turn the stove on or off.
None of those and other problems may become too difficult for our qualified technicians! The only reason why we can recommend replacement is if the work is not cost-effective. If reanimating your item is more expensive than buying a new one, we recommend you a more rational solution. We are always looking for the most effective solutions, so you get the most fair-priced Stove Repair in Bonita, CA!
Surely, you do not want to have your item standing aimlessly for a long. And with us, you do not have to! We finish over 90 percent of Bonita Stove Repairs within a single day! As our local office has amazing logistics and management, all processes are quick and effective. Plus, we are open round the clock, so can assist you even with urgent situations. For a slightly higher price, our technician sets off to your address 15 minutes after you apply at any moment.
You never have to worry about the result if our team tackles the problem. Reaching the highest quality of work and flawless performance of your item is the key task for us. Each of our technicians does not stop developing and regularly gets licenses from manufacturers. It lets them perfectly know what to do even with the latest and luxury items. We deal with any commercial and household stoves of any model of any brand. We find the most effective solution for each Stove Repair in Bonita, CA!
The skills and knowledge of our staff always guarantee brilliant results. Together with them, we use only the best equipment, tools, and materials. For any needed replacements we have a wide choice of perfectly fitting parts, both original and top-rank alternatives. With such a complex approach, we quickly provide you with high-quality and durable Bonita Stove Repair. Plus, we back up each of our work with 90-day labor and a 1-year detail guarantee. 
Another sign of our reliability is time. For over 20 years so far, we have been withstanding competition with other companies. It never caused us any difficulties and we only go on developing! People are picking us for the best results in the most comfortable conditions and with the friendliest attitude. They recommend us to friends as the most reliable provider of any services, for example, the best Stove Repair in Bonita, CA. Our customers share their opinion in numerous positive reviews on the net. It is the most honest and fair estimation of our work!
The team of Appliance Service Center is ready to make your item run like a clock at any moment. Our specialists are highly qualified and always know what to do. With us, you get top-quality results fast and at an affordable price. For that, just call us or place an online application and we instantly call you back! So, you know what to do, when you need the most reliable Bonita Stove Repair and Service.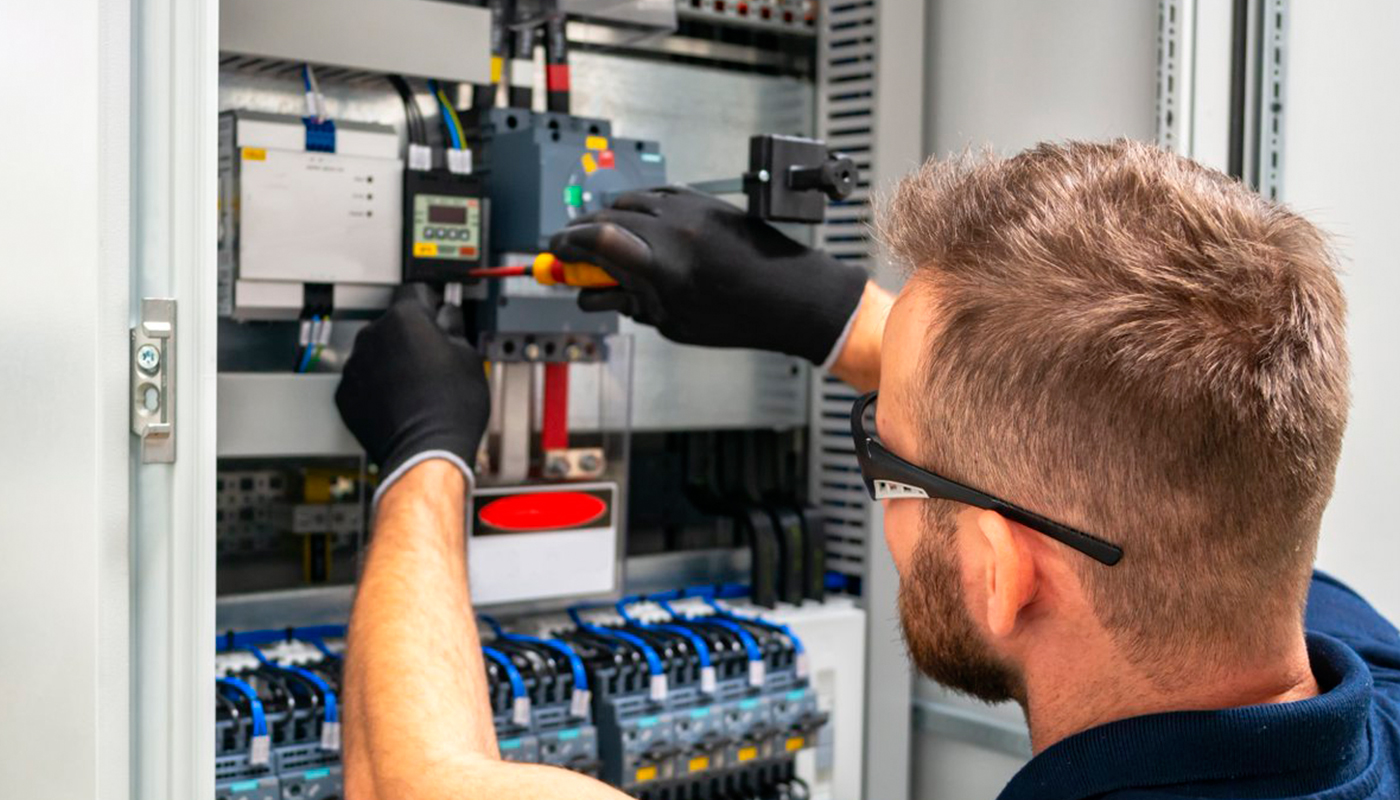 We use only professional equipment and tools, original spare parts, and high-quality consumables. Our technicians have 20 years of experience working with all types of household appliances from well-known brands. Specialists constantly improve their skills to provide you with high-quality services.
Frequently Asked Questions
Do you have any questions you would like to ask us? We recommend reading the answers to the most frequently asked questions first. If you don't find the information you need here, give us a call.