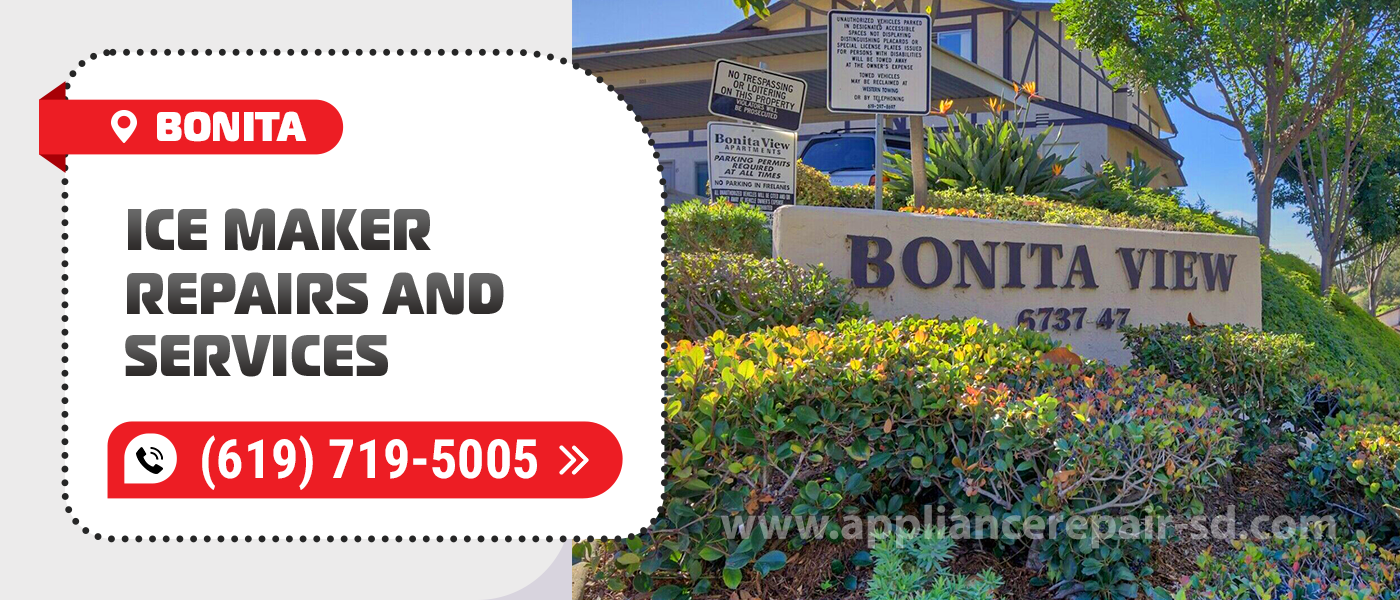 Ice Maker Repair in Bonita
The most unpleasant thing about any electronics is the moment when it fails. If you are an owner of an ice maker, you do not want to lose the benefits it provides. Thus, we recommend you apply to Appliance Service Center as soon as you notice anything wrong. Our company conducts the most reliable Ice Maker Repair in Bonita, CA swiftly and at an affordable price.
We have reanimated tons of items since 2001. All this term we are listening attentively to the requirements of our clients. Regardless of what aspect worries you the most, we perfectly match all your wishes!
ARE YOU LOOKING FOR THE QUICKEST SOLUTION?
We appreciate your time, so never make you wait long. Our local office is open round the clock and always ready to assist you. In an absolute majority of cases, it takes less than a day since you apply to complete your task. And we also offer urgent Bonita Ice Maker Repairs. For a small extra payment, our specialists rush to your place within 15 minutes since you apply. It is also available during days off and after hours. To deal quickly with complex and oversized items, we can send several technicians to you.
DO YOU WANT TO GET A RESULT AT AN AFFORDABLE COST?
Our rates for any Ice Maker Repair in Bonita, CA are the fairest and most favorable. We honestly inform you about all the expenses and the condition of your appliance. Additionally, we have special prices for seniors, veterans, and returning clients. You can also call us and find out the approximate cost of the needed work. This way, you can also get 25$ off for booking online. And if it appears that the work is not cost-effective, you only pay a service fee. In such a case, we can also help you pick the most suitable replacement according to your needs and budget.
DO YOU WANT TO BE SURE THAT YOU GET ONLY AN EFFECTIVE REPAIR?
We understand that some unscrupulous companies try not to help but earn more from you. Thus, they pretend to fix issues that do not exist or conduct the repair which will not last long. We never do it as we care for the comfort of our clients the most! To find out beforehand, if your item is efficient to repair, you can contact us anytime. We offer free consultations and diagnostics to clarify the condition of your item. Thus, we can plan the most effective Bonita Ice Maker Repair and announce its approximate cost. Plus, we back up each work with a 90-day labor guarantee and a 1-year one for details.
IS YOUR ITEM NOT A COMMON ONE?
We can find the most effective approach to any household or commercial item, even if it is old or unique. Our technicians have over 20 years of tireless development and reanimating of numerous electronics. They perfectly know the subtleties of any model of any brand of ice maker, including the latest and luxury ones. They regularly get licenses from the manufacturers, so are greatly trained and qualified. Our team performs flawless Ice Maker Repair in Bonita, CA in any situation! 
DO YOU WORRY ABOUT THE QUALITY OF THE WORK?
To ensure durability and smooth performance, we use perfectly fitting original spare parts or their high-quality alternatives. When our technicians arrive at you, they have a set of all the needed equipment and materials. Thus, they can complete any Bonita Ice Maker Repair dustless and precisely. The main reason why we reach the highest quality for each case is the perfectly refined skills, responsibility, and outstanding knowledge of our team.
DO YOU WANT TO SEE PROOF OF THE RELIABILITY OF THE COMPANY YOU APPLY TO?
The most significant indicators of a trustworthy company are the term of their activity and the opinion of clients. We have been successfully competing with other service centers for over 20 years so far. And after applying to us for Ice Maker Repair in Bonita, CA, people never regret this decision! They trust other appliances to us too and recommend our services to friends. You can see numerous positive reviews from our customers on our Google page.
In over 20 years of helping clients with their electronics, we have faced a huge number of different breakages. The most common troubles which may happen to ice makers are…
The ice cubes have a filthy taste or smell.

It makes cubes too small, too big, wrong-shaped, too solid, or too soft.

The item does not produce any ice at all.

A failed thermostat cannot set the temperature to a proper level.

The screen does not shine, is blank, or shows an error.

The sensors are dysfunctional, worn off, or obstructed, so the ice does not stop falling inside the basket when it is full.

The cubes do not go to the basket, as are covered with ice mold, so are not easy to eject.

Water is leaking, dripping, or collecting under the ice maker.

The water supply is disrupted.

The refrigerating coolant leaks out.

The filter, water pump, reservoir, or supply valve requires replacement or cleaning.

The motor, power switch, compressor, gearbox, ice-cutting mechanism, control arm, fan, or control panel is out of order.

The item is knocking, vibrating, buzzing, bubbling, or making other unusual sounds.

Inlet pipes, tubes, flaps, baffles, bearings, belts, leveling feet, wires, isolation, or other parts are spoiled.

Deformed door gaskets, hinges, joints, springs, latches, locks, or switches.

The item is not turning on or off.
Appliance Service Center breaks the stereotype that you should wait for a long and pay a lot of money to fix electronics! Regardless of the complexity of the issue, we always find the most effective solution! Just call us any time or place an online application to get a callback in counted minutes. With us, you get the most fair-priced, high-quality, and swift Bonita Ice Maker Repair and Service!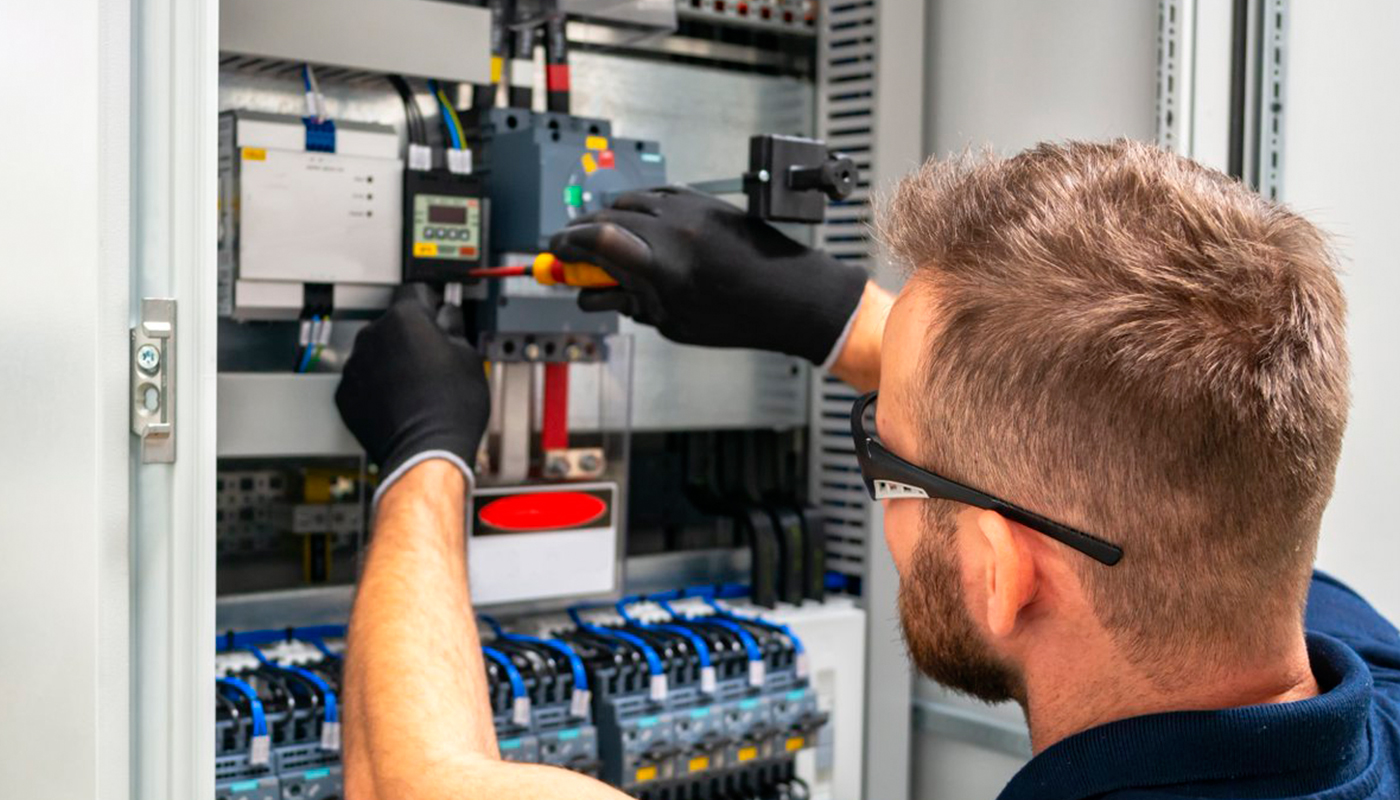 We use only professional equipment and tools, original spare parts, and high-quality consumables. Our technicians have 20 years of experience working with all types of household appliances from well-known brands. Specialists constantly improve their skills to provide you with high-quality services.
Frequently Asked Questions
Do you have any questions you would like to ask us? We recommend reading the answers to the most frequently asked questions first. If you don't find the information you need here, give us a call.