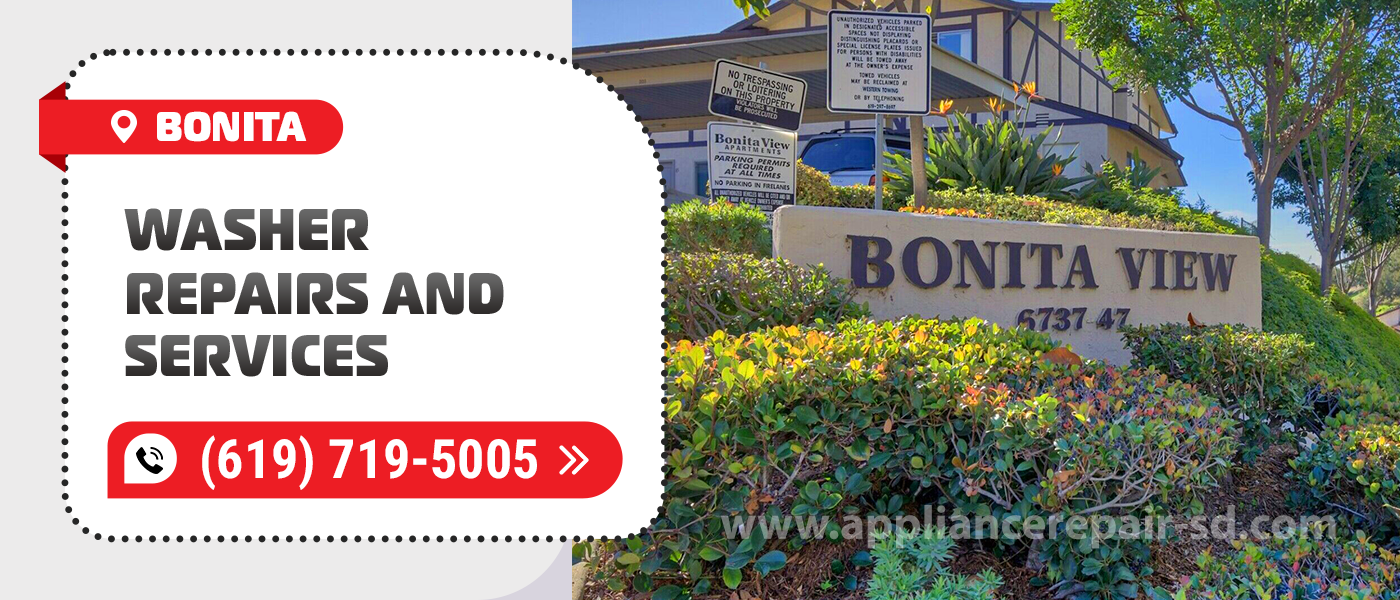 A broken washing machine is a nightmare. They are irreplaceable for each house, hotel, hospital, and many other places. That is why every owner of this useful item wants it to always be in order. To maintain it right or get the best timely Washer Repair in Bonita, CA, apply to a reliable company. Appliance Service Center has been proving its reliability since 2001. We provide all clients with high-quality results in the shortest terms and at the most affordable prices.
One of the most common requirements is to fix a failed washer as soon as possible. It goes without saying if you apply to us! The local office of our company arranges the quickest arrival of the technician to your address. In the absolute majority of orders, we finish Bonita Washer Repair for you within a day. If an emergency happens, we rush to help you within 15 minutes after you apply. It costs only a bit more but means that you get a solution really quickly. You can also call us for a consultation first. Informing us what happens, you let us find the reasons for the breakage even before we arrive. 
After conducting a remote diagnostic, we clarify the situation, plan the repair, and announce the approximate cost of such work. Rarely, but it happens that arriving to you, we indicate that the unit is beyond repair or costs more than getting a new one. In such a case, we only charge a Service Fee and recommend you the best replacement according to your needs. Sometimes, we can just instruct you on how to solve the minor issue right now by phone. In any case, we pick only the best solution, so you get the most effective Washer Repair in Bonita, CA.
To make things clear swiftly, let us know what signs of breakage you notice. The most common troubles which may happen to washing machine are…
The item cannot turn on or off.

The washing cycle takes too long, cannot start or complete, or goes without stopping.

The water or detergent supply is disturbed.

It does not get electricity due to damaged wire, plug, or isolation.

The drum is not spinning.

The pipe, hose, dispenser, or filter has not been cleaned for long.

It does not heat the water.

Water or foam leaks outside the appliance.

The body of the unit is heating too much while washing.

Timers or controllers are not working, the screen is blank or showing an error message, or the whole control panel malfunctions.

It is not draining.

The clothes go out too wet, covered with foam, dirty, or ripped.

Defective water inlet valve, water control assembly, off-balance switch, tub, leveling feet, belts, drum support rollers, connectors, seals, hoses, pipes, filters, knobs, buttons, or other parts require replacement.

The unit is tripping the power.

The light indicator is blinking red, or not shining at all.

The installation was not correct.

The door glass, interlock, hinges, springs, joints, gasket, latches, or lid switches are broken.

The tub and clothes have a foul smell.

While the washer is on, it produces an electrical or burning smell.

The item is buzzing, gurgling, buzzing, clicking, or making other unusual sounds.

It is bouncing around the room while spinning.

Failed hardware, like heating element, motor, pump, thermostat, agitator, transmission, etc.
Our company sets the fairest prices for Bonita Washer Repairs. You always know what you pay for as we clearly report all the expenses. Moreover, we have discounts for seniors, veterans, and online booking. Our returning clients also have special prices. Everyone is pleasantly satisfied with the most affordable rates we have.
We are sure that our clients come back to us not only because of the best prices. They appreciate our helpfulness, responsibility, and client focus. Getting an excellent Washer Repair in Bonita, CA once, our customers trust other units to us too! They share this opinion on the net, leaving tons of positive comments and recommending us to friends.
There is no doubt that we can assist you with any appliance. Our team reanimates any commercial and household washers of any type, brand, and model for over 20 years so far. New technologies appear all the time and we are not far behind! Our technicians get licenses from manufacturers of luxury and the latest units to serve them in the most qualified way. So, for any item, we provide the most fluent and professional Bonita Washer Repair.
When we accept your order, we always pick the most effective way to complete it. Thus, for large or complex units, we may send several technicians to your address. They always have proper professional tools, equipment, materials, and most of the needed details. With the use of original spare parts or their top-rank alternatives, we reach the best results! Each Washer Repair in Bonita, CA has the flawless quality, and we back all work up with a long-term guarantee.
If you are looking for the quickest and most reliable solution for your washer, apply to Appliance Service Center! We know how to make your item perform perfectly again. Our clients always get high-quality Bonita Washer Repair and Service at the most favorable prices. Just call us or place an online application and our technicians will make any breakages vanish!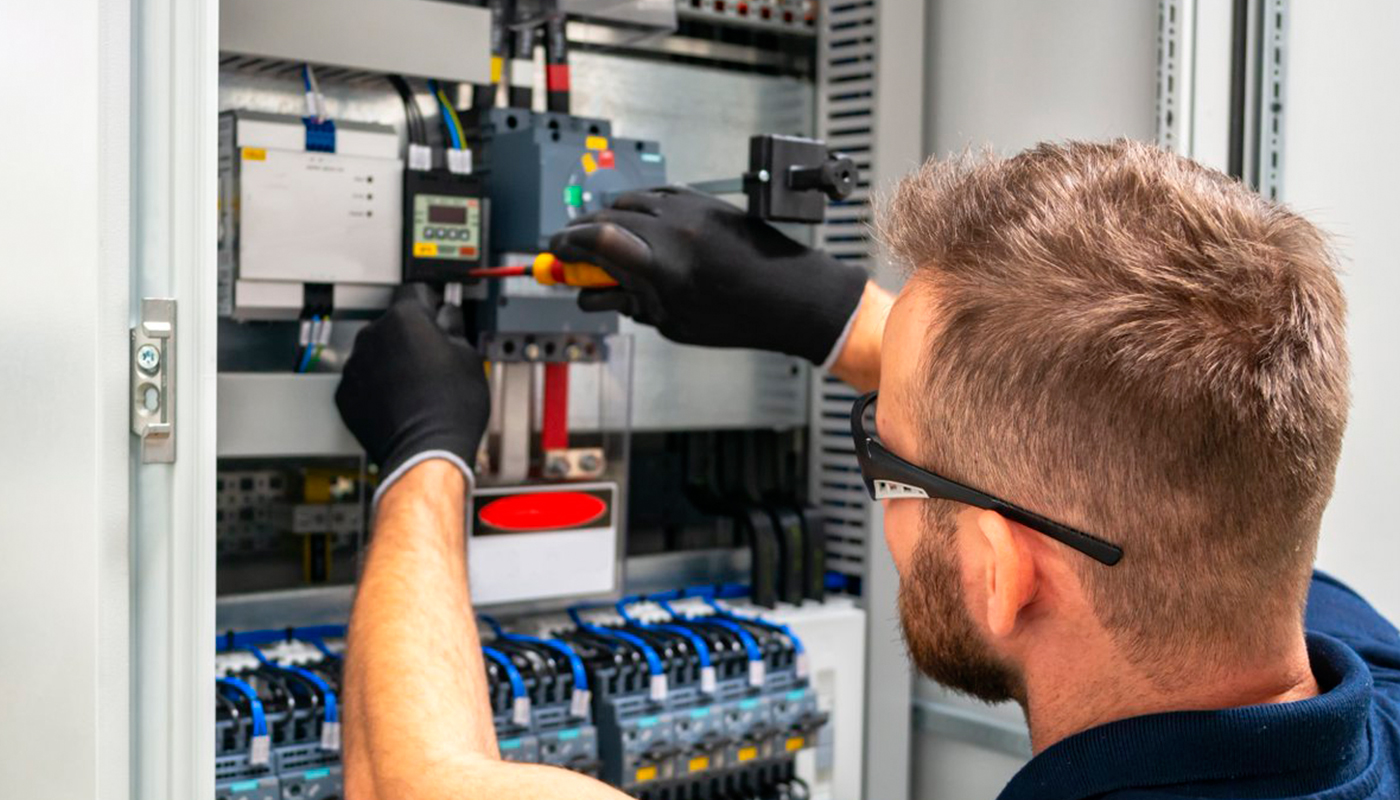 We use only professional equipment and tools, original spare parts, and high-quality consumables. Our technicians have 20 years of experience working with all types of household appliances from well-known brands. Specialists constantly improve their skills to provide you with high-quality services.
Frequently Asked Questions
Do you have any questions you would like to ask us? We recommend reading the answers to the most frequently asked questions first. If you don't find the information you need here, give us a call.