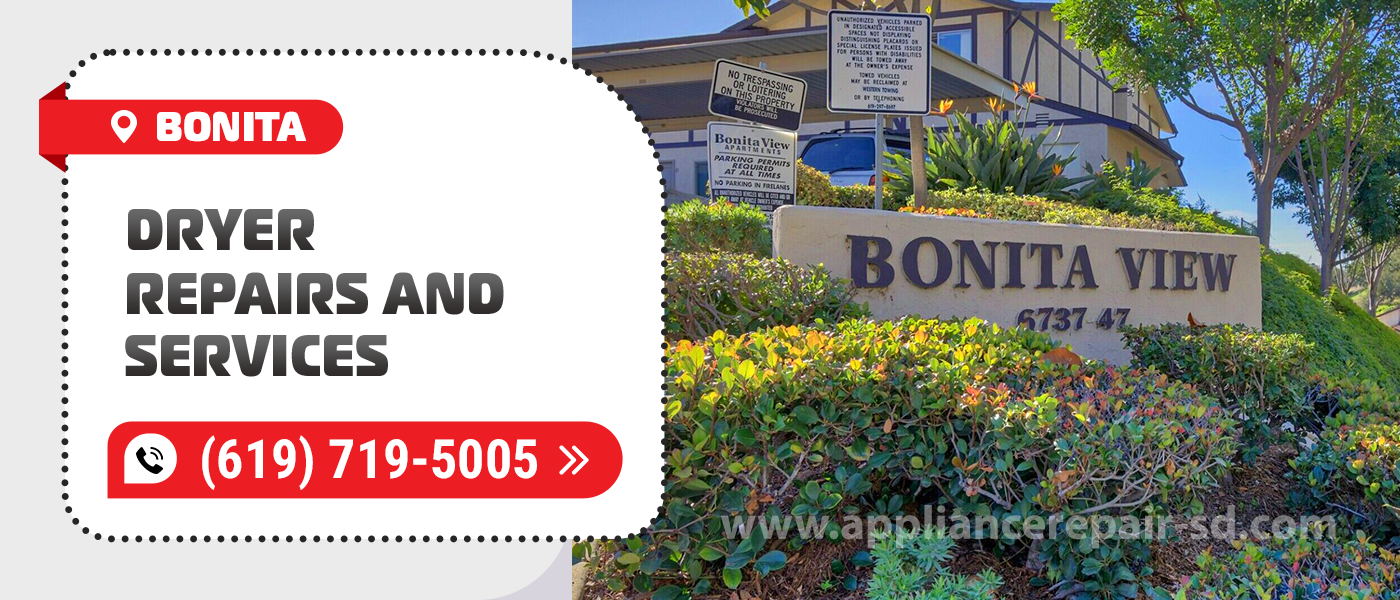 Many actions and inventions aim to save our time and effort. The dryer is that appliance that helps us forget about waiting for clothes to dry or dealing with handing them. But you can get back to those unpleasant things when the dryer does not function properly. Or you can apply to Appliance Service Center and get your item back to normal quickly! Our team is the most qualified and responsible so provides the most high-quality Dryer Repair in Bonita, CA.
As a broken dryer mostly means less effective usage of time, it is important to fix it quickly. Our local branch offers the completion of any Bonita Dryer Repair within a day almost in all situations! For the most urgent cases, our technicians depart to your address 15 minutes after you apply. It is available during non-working hours and days too.
You can also get information about the condition of your item and the cost of the needed work beforehand. We offer free consultations and remote diagnostics. It helps to understand if your item is repairable or if the work is cost-effective. If not, we recommend you a replacement rather than providing senseless work. If you apply to us, you get only efficient Dryer Repair in Bonita, CA at an affordable price.
The cost of our work is always fair. We inform you what you pay for and can adjust to any budget. For seniors and veterans, we offer $30 off, $25 off for online booking, and 15% off for returning customers! And you pay a Service Free only if we come to your place and do not fix the item. It happens if the work is not recommended or if you decide to postpone the repair. In other cases, it is included in the price of the work. We offer the best cost for all Bonita Dryer Repairs.
Some people believe that top-quality work costs much. But not in our case! Our technicians have over 20 years of experience with all models of commercial and household dryers. They know the structure and functioning of any item of all brands perfectly! And to stay up to date with the latest technologies, they have regular training and licensing from manufacturers. We complete the most durable and reliable Dryer Repair in Bonita, CA even to luxury and the newest appliances.
We have seen many different situations in years of work. And for any of them, we offered only effective and rational solutions. The most common problems you can face with your dryer you can see below.
Software issues 

The control panel does not work.

Buttons, knobs, or touchpads do not respond.

The screen is showing an error or nothing at all.

You cannot adjust any of the needed settings.
Spoiled details.

Damaged plugs, wires, or isolation cause troubles with the electricity supply.

Spoiled safety valves or ignition causes no gas supply (for gas-type dryers).

Broken tub.

Damaged door hinges, springs, locks, latches, gaskets, or joints, so it cannot close, open, or latch.

The door glass is cracked.

The drum support rollers, leveling feet, belts, seals, bearings, switchers, glides, buttons, knobs, or handles require replacement.

Lamps or indicators are burned out.

Failed fuse or circuit breakers, thermal resistor, heating elements, blower wheel, thermostat, timer, motor, start switch, or other hardware.
Wrong functioning.

The unit does not turn on.

Clothes remain wet or become ripped.

It is not spinning.

The unit does not heat clothes.

The drying cycle cannot start or finish, takes too long, pauses itself, or goes without stopping.

The item produces wrong sounds or loud vibrations.

It makes out a gas, electrical, or burning smell.

The body of the unit is heating too much while working.
Improper maintenance

Wrong installation.

Dirty exhaust vent, pipes, hose, moisture sensor strips, lint filter, or ducting system.
Perfectly refined skills, outstanding knowledge, and responsibility are the main reasons why our technicians reach flawless quality for each work. And we also provide our staff with the best professional tools and materials. When arriving to you, they have all the needed equipment and a big variety of top-quality spare parts. Thus, they are able to conduct any Bonita Dryer Repair quickly, accurately, and dustless. As we never doubt a brilliant result, we back up each work with a long-term guarantee.
Still, the main proof of our reliability is the fruits of our activity, which we started in 2001. The main of them is the trust and positive opinion of our clients. They are always satisfied with our Dryer Repair in Bonita, CA! Thus, they recommend us to friends and write many positive reviews on the net. Our clients always get the best friendly attitude, honesty, and perfectly performing appliances!
Appliance Service Center knows how to provide you with the most effective assistance in any situation. Our team consists of professionals, who love their work and perfectly know what to do! We offer high-quality Bonita Dryer Repair and Service of any type at the most favorable prices and the shortest terms. To get it, just call us or place an online application at any moment!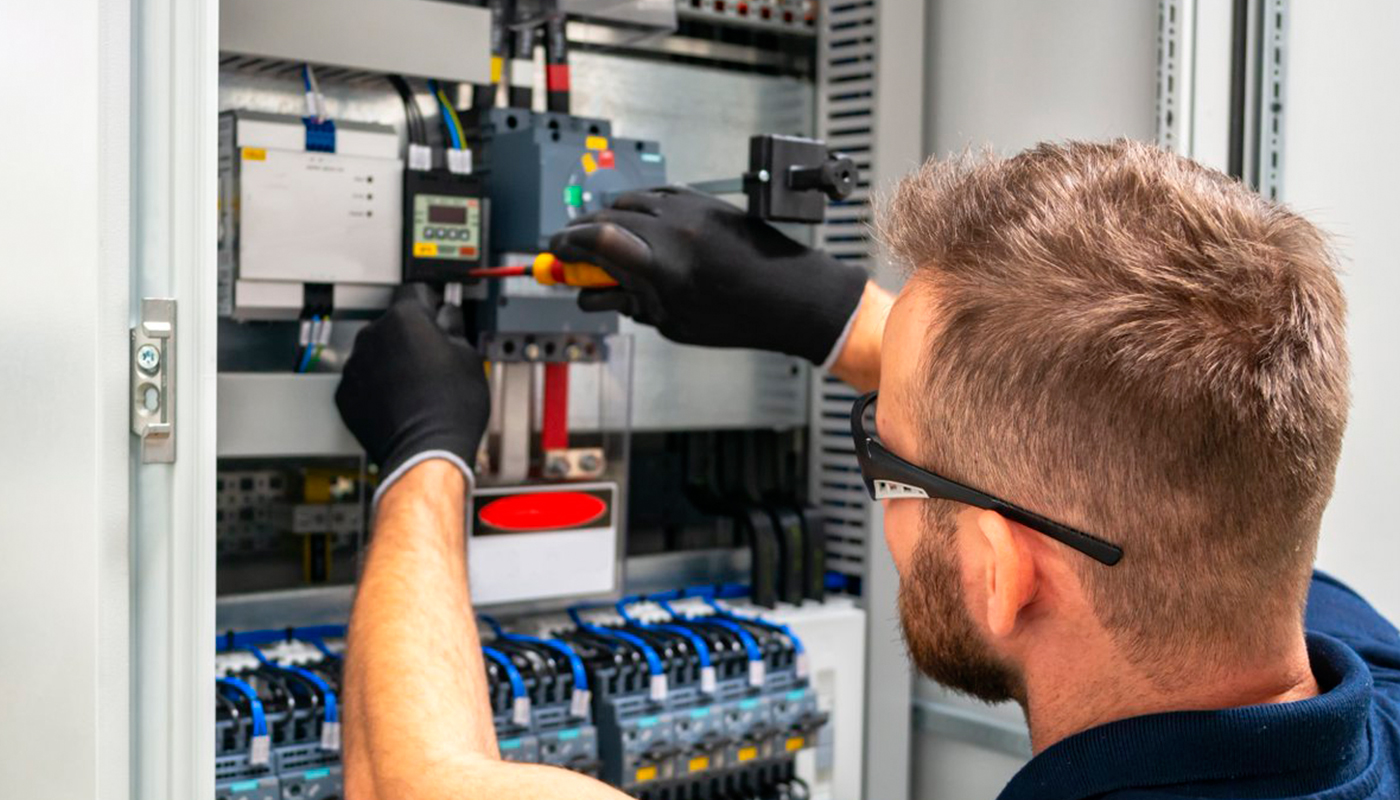 We use only professional equipment and tools, original spare parts, and high-quality consumables. Our technicians have 20 years of experience working with all types of household appliances from well-known brands. Specialists constantly improve their skills to provide you with high-quality services.
Frequently Asked Questions
Do you have any questions you would like to ask us? We recommend reading the answers to the most frequently asked questions first. If you don't find the information you need here, give us a call.