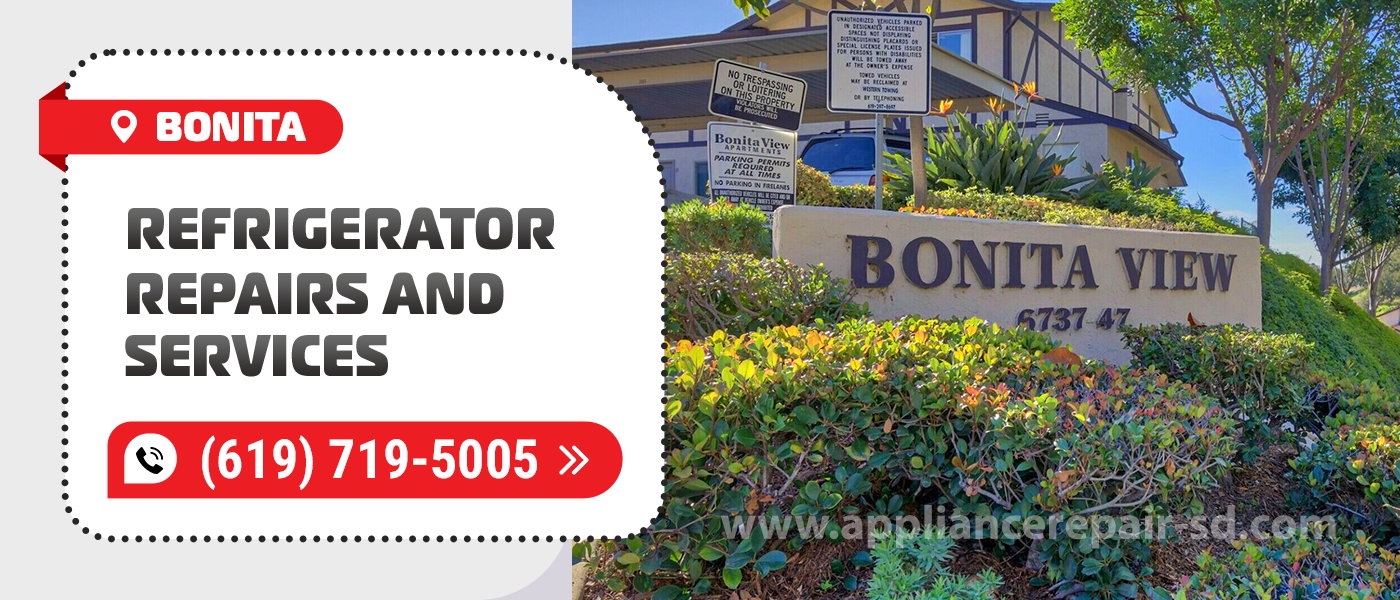 Refrigerator Repair in Bonita
All people pick different appliances for their homes and workplaces. But you barely can find a place without a fridge there. This unit is tirelessly caring for the freshness of our food and beverages 24/7. Thus, no wonder if one day it starts working worse or has some detail worn off. Such situations may be stressful, but you can quickly get things back to normal. Just apply to Appliance Service Center and get any needed services from top-level professionals. Our team conducts the most reliable Refrigerator Repair in Bonita, CA at an affordable price and shortest terms!
We know what clients need when their electronics fail. Surely, you want to get a high-quality solution at the soonest time and without wasting much money. We fulfill all of those and other requirements! Our rates for any Bonita Refrigerator Repair are the most favorable, and we can adjust to any budget. We do not need to overcharge, as we get tons of clients, who are happy with our work. They pay a fair price and make us a better income than we would get with higher costs and fewer customers. Plus, we have special offers for returning clients, seniors, veterans, and online booking!
The best price for the best quality is a pleasant offer. It is just one of the reasons why our customers recommend us to friends and write tons of positive reviews. After applying to us for Refrigerator Repair in Bonita, CA, clients trust their other appliances to us too. They know that we treat each order with care and responsibility, so always reach the best result. Each repair is durable and has the highest quality. We are always back it up with a long-term guarantee: 90 days for labor and 1 year for details.
And we never make you wait long. Our local department provides all clients with the swiftest Bonita Refrigerator Repairs. We have perfectly customized management and logistics, which help us complete almost all tasks within a single day! Plus, we offer an additional option of an urgent arrival for a small extra payment. It means that our technician sets off to your address immediately, even on days off and after hours.
Some troubles with refrigerators may seem to be not serious enough. But we remind you that each appliance is a complex system, and one damaged detail influences the whole mechanism. Thus, to get the most effective solution, you should apply to specialists as soon as notice anything is wrong. The most common troubles that may happen with this item are…
Failed thermostat, condenser coils/tans, evaporator coils/tans, compressor, control relay, temperature controls, defrost heater, timer, or other parts are out of order.

The item freezes worse, too much, or unevenly.

The fridge does not turn on, it turns on and off repeatedly or just stops itself.

Water or freon leaks or drips.

Freezer, water dispenser, or ice maker malfunctions.

Lamps and indicators inside or outside are blinking or not shining.

Shelves, cords, plugs, buttons, knobs, switches, handles, seals, belts, or other parts or surfaces are damaged and require replacement.

The control panel fails so you cannot change any settings.

The information screen is blank or shows an error.

The door has a damaged switch, gasket, joint, spring, hinge, lock, or latch, so it cannot normally close, open, or latch.

The unit is buzzing, vibrating, or making other noises.

Ice mold, pieces of ice, or snow-like accumulation covers the inner walls, coils, or products.
To clarify the situation and find out the needed procedures and their cost, you can contact us anytime. Our specialists gladly provide you with any needed information, free consultation, and remote diagnostics. It helps to plan the most effective Refrigerator Repair in Bonita, CA for you at the most suitable moment. Plus, in some cases we can quickly help you with small tasks during a phone call, giving you free instructions. We may arrive and indicate that the item is beyond repair or that the work is not cost-effective. In such a case, we only take a Service Fee and recommend you a replacement.
Those situations happen rarely, as we can find the most effective way out in any case! Our technicians perfectly know the structure and functioning of all types, brands, and models of fridges. They regularly visit the training and get licenses from manufacturers of the latest units. Thus, they easily cope even with the newest and luxury ones. We have over 20 years of experience in providing professional Bonita Refrigerator Repair for any commercial and household appliances.
Our technicians are ready for anything. Coming to your place, our team has all the needed equipment and tools to complete the best Refrigerator Repair in Bonita, CA. For large and complex units, we can send a team of specialists to your place to finish the work faster. They pick perfectly fitting spare parts and materials to make your item run like a clock again.
Appliance Service Center is a reliable company that cares for your comfort, time, and money. We offer a whole range of high-quality Bonita Refrigerator Repair and Service of any type. Our team completes all work in the shortest terms and in the most cost-effective ways. To get it, just call us or place your application online!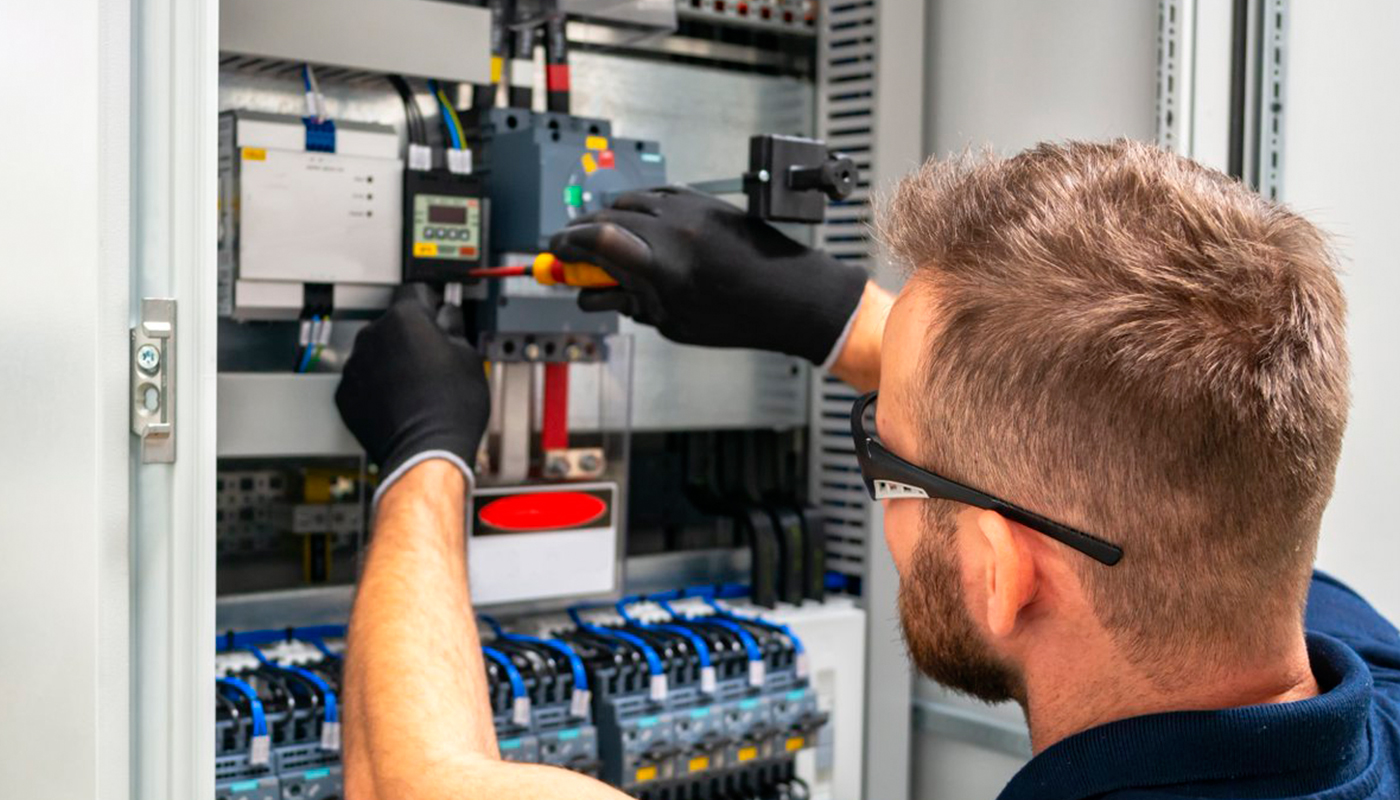 We use only professional equipment and tools, original spare parts, and high-quality consumables. Our technicians have 20 years of experience working with all types of household appliances from well-known brands. Specialists constantly improve their skills to provide you with high-quality services.
Frequently Asked Questions
Do you have any questions you would like to ask us? We recommend reading the answers to the most frequently asked questions first. If you don't find the information you need here, give us a call.