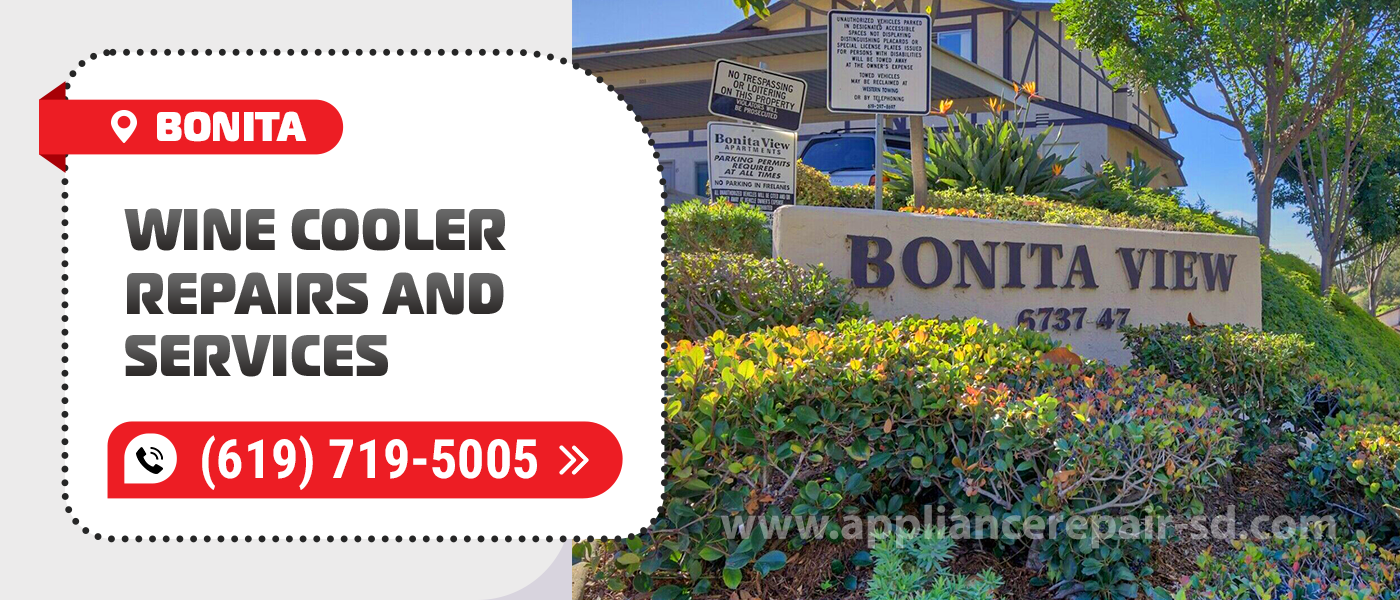 Wine Cooler Repair in Bonita
Wine is one of the most popular alcoholic beverages. It can make any dinner better and help people relax after a long day. Thus, many people get a special appliance for storing it in perfect condition. If you own a wine cooler, don't forget to check its condition regularly, as correct performance is its key function. When you need assistance with maintenance or the most reliable Wine Cooler Repair in Bonita, CA, we can help! Appliance Service Center has over 20 years of experience in this field. So, we fix any items quickly, providing high-quality results at the highest quality level.
The main function of a wine cooler is to keep a perfect climate inside. Thus, the most common trouble is related to the wrong temperature level. But that is not the only issue you may face. Some of the widespread troubles with this unit are…
The humidity level is too high, so corks and labels get wet.

The moisture is collecting inside or under the appliance.

The refrigerating coolant leaks or drips.

The temperature inside is too high or too low and you cannot set it to the needed level.

The ventilation, condenser coils, or fan is obstructed with dust.

The shelves, buttons, knobs, handles, belts, leveling feet, bearings, wires, or other details are spoiled.

The internal or external lights are faulty.

The door seal, springs, hinges, joints, locks, or latches have lost their shape so function wrong.

Bearings require lubrication.

The wine cooler is bubbling, humming, gurgling, buzzing, or making other weird sounds.

The ice build-up covers the condenser coils or inner walls.

The thermostat, capacitor, evaporator, starters, compressor, Peltier module, sensor, fan, process control block, or other parts failed.

The door glass is cracked.

The electricity supply is unstable or disrupted.

The unit does not turn off, shuts off itself, or does not cool.
If you notice any of those or other malfunctions, do not postpone applying to specialists. You can anytime contact us and explain what happens to make the situation clearer. We offer a free consultation so you can get any information about the needed Bonita Wine Cooler Repair. Plus, we conduct remote diagnostics, which helps to find the reason for the breakage and the approximate cost of work. For online booking, you get a $25 discount.
We also have special prices for returning clients, veterans, and seniors. Our prices for any Wine Cooler Repair in Bonita, CA are always affordable. You clearly know what you pay for, as we report all the expenses and have no hidden fees. We can adjust to any budget or other requirements you have. And, surely, you never pay for work that is not effective. If we see that it is better to replace your item, we honestly inform you! In such a case you only pay a Service Fee and get recommendations about the most suitable replacement.
Thus, we are also flexible about timing. Our team is ready to arrive at your place at any moment you need. We are open and available 24/7 so you can rely on us even during non-working hours and days off. If you have an urgent situation, our repairmen rush to you within 15 minutes for a little additional payment. And in normal cases, we complete over 90 percent of Bonita Wine Cooler Repairs the same day you apply.
To finish your task in the most fluent and precise way, we carefully selected the best professional equipment. Thus, arriving to you, they have all the needed tools and materials. It lets them conduct the best Wine Cooler Repair in Bonita, CA of any type. We pick the best suitable details, original or alternative ones, to ensure durable and smooth performance. As a reliable and responsible company, we back up everything we do with a long-term guarantee.
We reach the best results in any situation. Our technicians have perfectly honed skills and outstanding knowledge. They never stop developing to stay always up to date with the newest technologies. Thus, our team has regular training and gets licenses from manufacturers to serve the latest and luxury items properly. They provide the highest quality Bonita Wine Cooler Repair for any commercial or household model of any brand.
You can be sure that by applying to us, you get the best Wine Cooler Repair in Bonita, CA. Since 2001, we have reanimated tons of electronics and made many clients satisfied with our work. After they faced our attitude and the effectiveness of our work, they trust their appliances only to our team! And they also recommend us to others and write many positive reviews on the net. We believe that it is the most significant indicator of a trustworthy client-oriented company.
Do you want to get the most durable Bonita Wine Cooler Repair and Service swiftly and at a favorable price? It is so easy to do! Just call Appliance Service Center or leave your application on our website. We call you back in several minutes and help arrange the most effective solution. Your comfort is our main goal!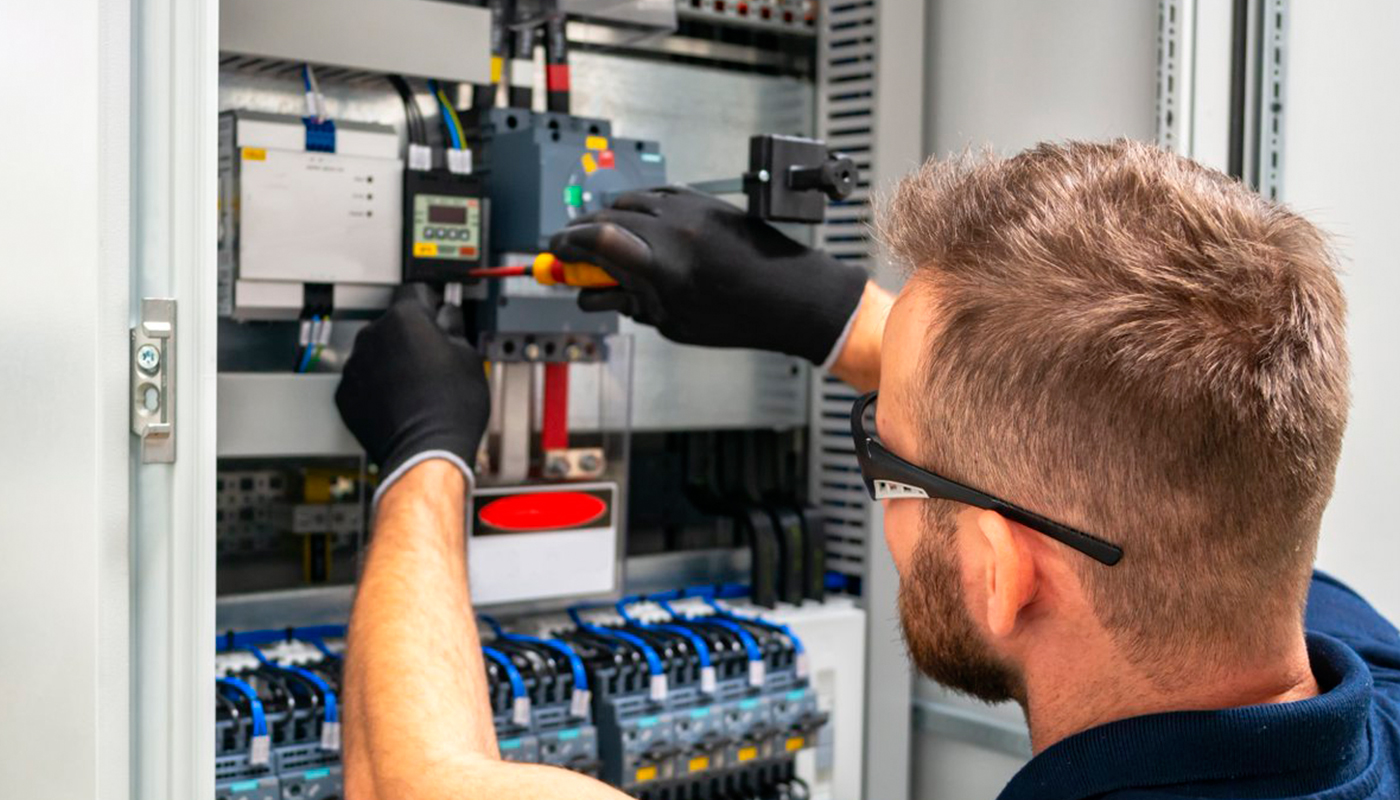 We use only professional equipment and tools, original spare parts, and high-quality consumables. Our technicians have 20 years of experience working with all types of household appliances from well-known brands. Specialists constantly improve their skills to provide you with high-quality services.
Frequently Asked Questions
Do you have any questions you would like to ask us? We recommend reading the answers to the most frequently asked questions first. If you don't find the information you need here, give us a call.