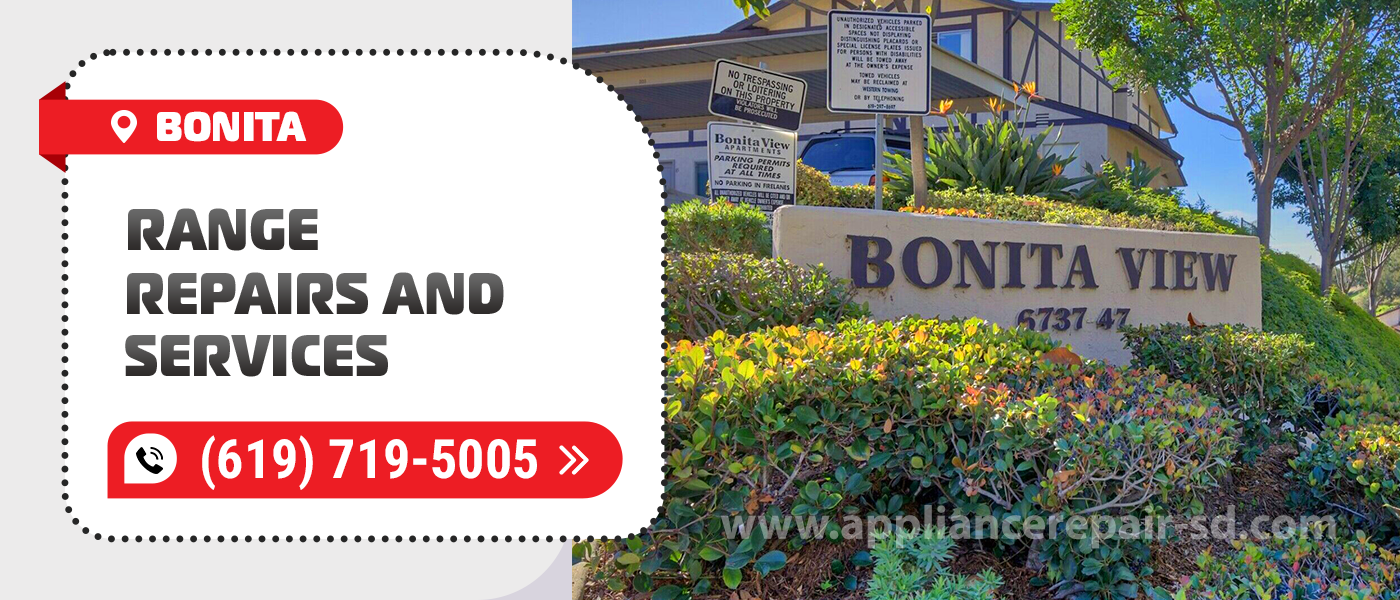 The range is the most useful appliance for cooking, as it can help with any way of preparing food! Thus, to always be able to boil, fry, bake, stew, and much more, you should pay attention to its condition. For the best professional maintenance and Range Repair in Bonita, CA, you should apply to the most reliable company around. The local department of Appliance Service Center is anytime ready to serve you! We complete all the tasks quickly, at an affordable price, and with the highest quality result!
Some people just do not pay attention to any issues with their electronics if the units are still working. Such an approach often makes the situation only worse. To have your item always performing properly, we recommend you apply to a decent company for maintenance and fixing. With over 20 years of successful withstanding competition and reanimating tons of appliances, we perfectly know what to do! Our company offers the best conditions for any Bonita Range Repair. And even more!
THE BEST PRICES
It is a fair wish to know what you pay for not to waste money in vain. With us, you get a full report of all the expenses for your order. We can adjust to any budget and have the most favorable rates for each Range Repair in Bonita, CA. Plus, we have discounts for veterans, seniors, and returning clients, and for booking online!
You can find out the approximate cost of work just by calling us for consultation or diagnostics. Our professionals detect the reasons for the breakage and the way to fix it in no time! Just tell us what makes you worry. Among all troubles with ranges, the most common ones are…
Any of the heating elements do not work (burners, electrical coils, tans, induction surfaces, broilers, grills, etc.).

You cannot turn the appliance on or off, or it turns off itself. 

The flame from burners is too strong or too weak or has the wrong color (red, yellow, orange).

The flame goes out itself, flickers, or sparkles.

It cooks the food too long or unevenly.

Troublesome door, which cannot normally close, open, or latch, because of spoiled gaskets, hinges, springs, interlocks, latches, or locks.

The door glass is cracked.

Gas lines, ports, vent tubes, or convention fans are blocked with grease, dust, or pieces of food.

The bottom of the pans and pots get black after cooking.

You notice a gas, burning, or electrical smell.

The controls do not respond. 

The information screen is blank or shows an error.

Buttons, knobs, switchers, leveling feet, belts, fan baffles or blades, grates, burner covers, wiring, plug, isolation, safety valves, or drawer mechanisms require replacement.

The induction or body surfaces are cracked and damaged.

Coils, touchpads, or control panels have a loose connection.

While you turn the burners on, they are clicking or hissing.

The unit produces weird noises or vibrations.

Dysfunctional parts like ignition, heating elements, coils, tans, baking elements, broilers, control modules, convention fans, thermostats, etc.

Inner or outer lamps are flickering or not working.
THE BEST TIMING
Long and tiring waiting is one of the most common complaints when people apply to repair centers. But our clients never face it! We have numerous local branches, and each of them lets us provide the quickest arrival to any needed location. Thus, we complete over 90% of Bonita Range Repairs on the same day!
Do you need it urgently? You can rely on us at any moment of day and night! For a small extra payment, our technicians rush to the needed address 15 minutes after you call.
THE BEST QUALITY
To reach the highest quality for all work, we have several essential aspects. Our specialists are the most attentive and responsible. Since 2001, each of them has been developing skills, knowledge, and qualification. We regularly get training and licensing from manufacturers to work with luxury and the latest units. Thus, our team conducts the most durable and reliable Range Repair in Bonita, CA to any model of range regardless of its type, brand, oldness, or rareness.
Our technicians always have the best equipment, materials, and tools so they are ready for any type of repair. Plus, all the details are original or top-notch alternatives. It ensures perfect and smooth functioning for a long. We back up each work with a long-term guarantee, as we are confident in the highest quality! Our team offers the most solid and professional Bonita Range Repair to all commercial and household units.
HONEST AND FAIR ATTITUDE
Sometimes, after diagnostics, we see that your range is beyond repair, or it is more rational to get a replacement. In such a case, you only pay a service fee, and we recommend you the most suitable new item. Sometimes, while a phone call, we see that can solve your issue in a few minutes. Then, we can gladly quickly instruct you on how to solve the issue. In any situation, we pick the most effective resolution for you! No hidden fees, clear information, and client focus mean that your interests are the most important to us.
RELIABILITY
Time has shown that owing to our approach and quality, people trust us. Our clients are fully satisfied with everything we offer them. They post numerous 5-star reviews on the net. There you may see the highest evaluation of our friendliness, flawless results of work, and professional approach. An important sign is that our customers recommend our Range Repair in Bonita, CA to friends and other people. It is the best proof that our company is a trustworthy one!
Are you looking for high-quality Bonita Range Repair and Service at the shortest terms and a fair price? We know the solution! Just call Appliance Service Center or place an online application. You get a callback in counted minutes. Our experienced and hardworking team will make any breakages vanish in the most comfortable way for you!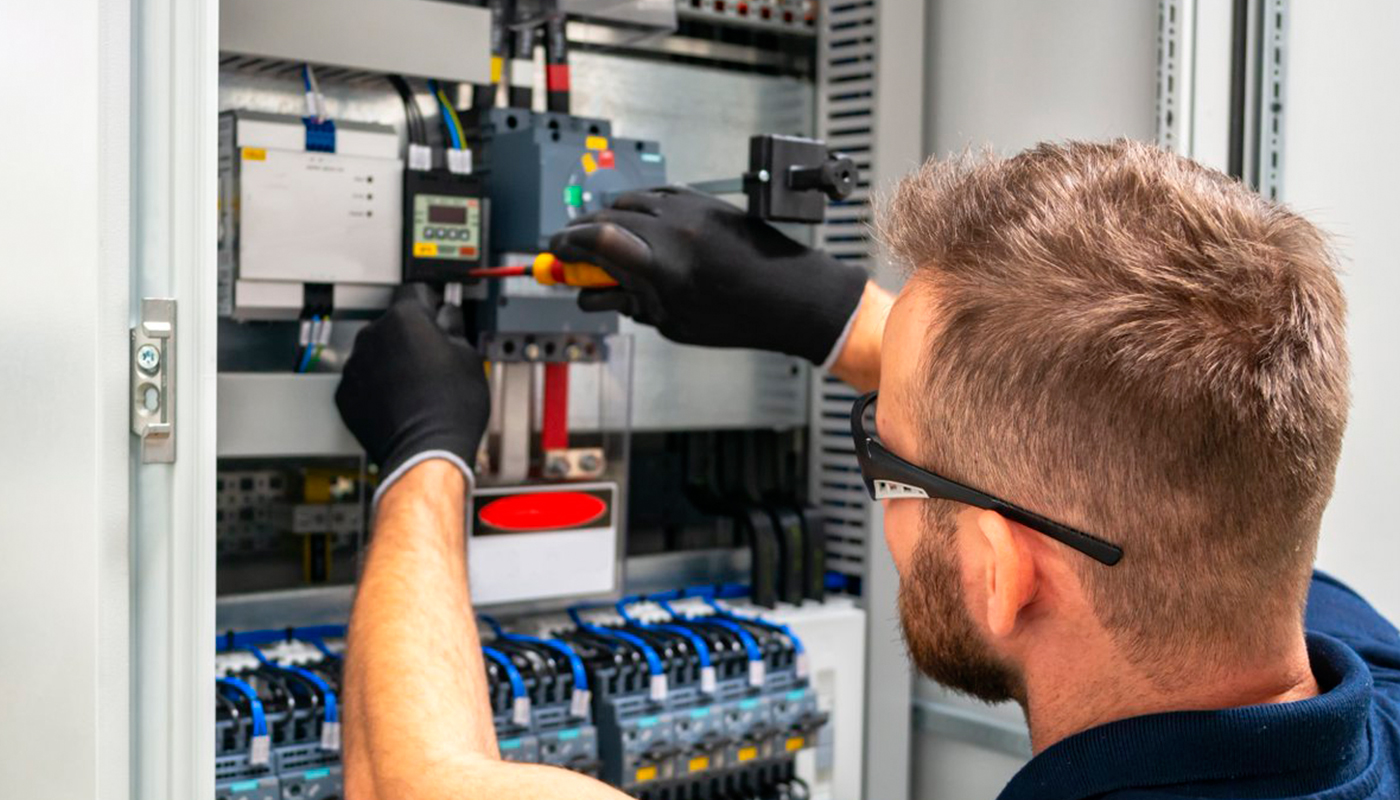 We use only professional equipment and tools, original spare parts, and high-quality consumables. Our technicians have 20 years of experience working with all types of household appliances from well-known brands. Specialists constantly improve their skills to provide you with high-quality services.
Frequently Asked Questions
Do you have any questions you would like to ask us? We recommend reading the answers to the most frequently asked questions first. If you don't find the information you need here, give us a call.