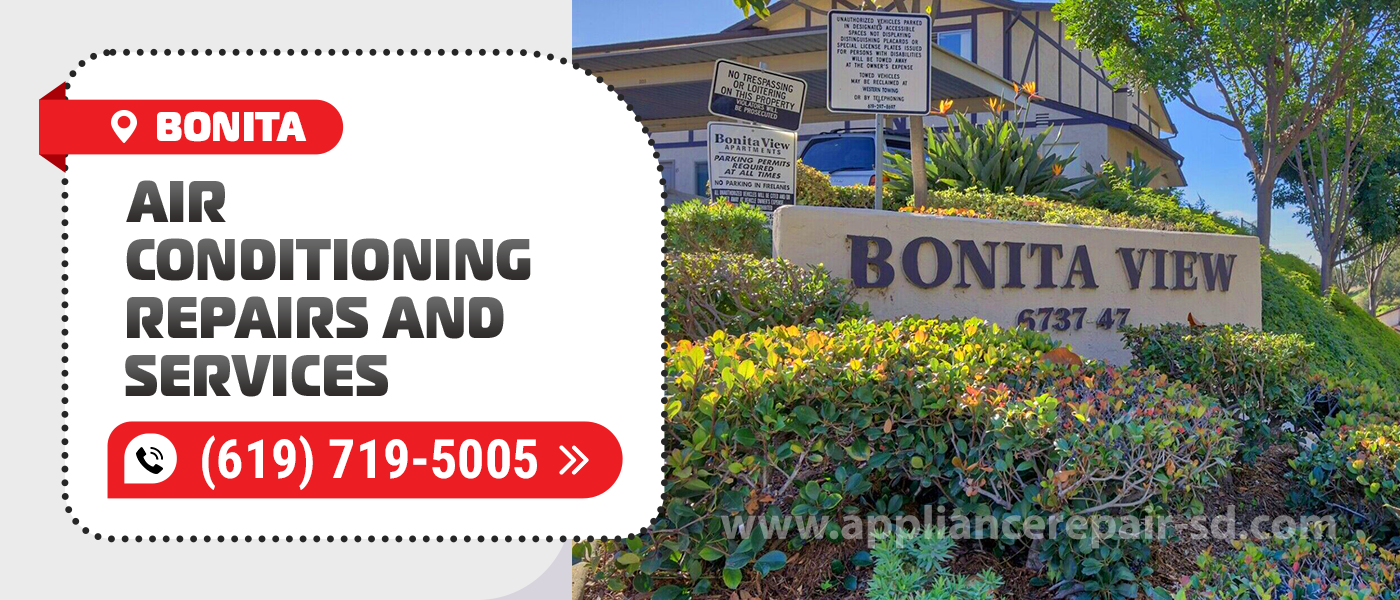 Air Conditioning Repair in Bonita
Are you looking for the quickest high-quality, and fair-priced Air Conditioning Repair in Bonita, CA? Then you have found it! Since 2001, Appliance Service Center provides the best services for any electronics. The help of professionals is useful not only to fix the breakage but also to prevent it. So, if you want to have your AC serve you perfectly for a long time, call us at any moment!
To get the best result, you should apply only to a reliable service provider. And to get sure that the company is a trustworthy one, we recommend you check the reviews from its customers. On our Google page, you can see tons of positive comments from our clients, who are satisfied with our work. It proves that we treat each Bonita Air Conditioning Repair the most professionally and responsively. We can adjust to any of your requirements, so you get less stress and a perfect result!
If you notice any changes in the performance of your AC, it means that it needs maintenance or fixing. To clarify the situation, call us anytime to get a free consultation or diagnostics. Thus, we quickly find the reason for the issue and the best way to eliminate it. If the repair is not cost-effective or your item is beyond the repair, we clearly let you know. We provide only the most efficient Air Conditioning Repair in Bonita, CA, and never let you waste money in vain!
Do not hesitate to apply to us in any situation! Air conditioners may have many various troubles, and here are the most common of them.
The appliance is buzzing, squealing, popping, rattling, vibrating, hooting, grinding, pinging, or making other weird noises.

The fan in the outdoor unit is not turning.

The item is not cooling or heating the air.

It cools or heats the air unevenly, too slowly, too much, or not enough.

It does not change the temperature in the room.

You cannot turn the AC on or off, it stops itself or goes on and off repeatedly.

The indicator is red, going on and off, or not shining at all.

The condensate pump, condenser, compressor, thermostat, motor, control module, or other hardware is faulty.

The air is not coming out of the register, or the airflow is too weak.

It makes the air too humid or smelly.

The refrigerant or water is leaking or dripping inside the room.

The installation was not correct.

Thermostat batteries, safety switches, blower belts, contactors, wires, ductwork, bearings, blown fuses, start capacitors, thermometers, thermostats, fans, relay switches, power switches, controllers, or any other parts require replacement.

The appliance is making out a burning or electrical odor.

You cannot set the needed temperature or mode.

A dirty evaporator, filters, coils, condensate pump reservoir, or condenser drainpipe.

Unstable or disrupted electricity supply.
We resolve these and other issues quickly and at a pleasant price! For online booking, you get $25 off. Plus, we have discounts for veterans, seniors, and returning clients. By calling us, you can find out the approximate cost of the repair beforehand. Our company sets the most affordable rates for all Bonita Air Conditioning Repairs. We charge only a fair cost for our work and report all the expenses to you. If the replacement is the best option, you only pay a Service Fee and get recommendations for a new appliance.
In any situation, we pick the most effective way out. Mostly it means that our talented technicians arrive at your address and eliminate any issues. With their perfect skills and knowledge, they easily cope with any breakages! Moreover, to stay always up to date with the latest technologies, our team undergoes training from the best manufacturers. It lets them understand the subtleties even of the most delicate luxury units. Our team conducts the best Air Conditioning Repair in Bonita, CA for all household or commercial models of all brands.
For each of them, we pick the best-fitting spare part and details, so smooth and durable performance is guaranteed! We perform each Bonita Air Conditioning Repair with the best equipment and materials. Together with the outstanding proficiency of our team, it always ensures the highest quality. As a reliable company, we are in charge of our actions, so complete all work perfectly! For your calmness, we provide all works with a 90-day labor and 1-year detail guarantee.
Another thing, gained with over 20 years of experience, is perfect management and logistics. We have numerous local branches in different areas. Due to this, we have the best speed for completing any Air Conditioning Repair in Bonita, CA. In over 90 percent of orders, your task is completed the same day you apply! For an additional payment, you can also order an urgent arrival even during days off and non-working hours. In this case, our technician sets off 15 minutes after your call.
Your AC deserves proper care, as it cares for your comfort. Appliance Service Center is anytime ready to eliminate any issues you face with your electronics. Just call us or place your order online to get the quickest feedback and the most effective solution. We offer the most favorable prices, the shortest terms, and the highest quality for Bonita Air Conditioning Repair and Service.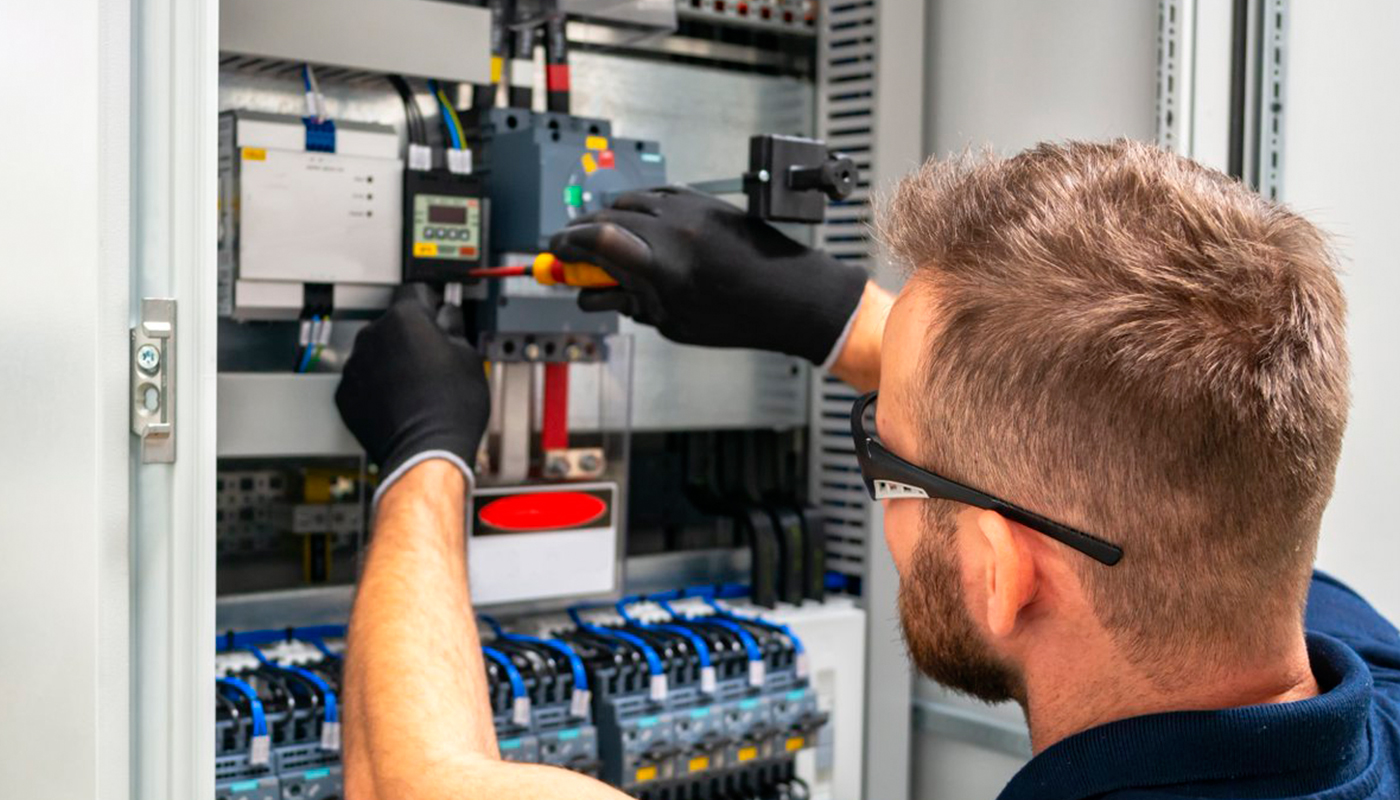 We use only professional equipment and tools, original spare parts, and high-quality consumables. Our technicians have 20 years of experience working with all types of household appliances from well-known brands. Specialists constantly improve their skills to provide you with high-quality services.
Frequently Asked Questions
Do you have any questions you would like to ask us? We recommend reading the answers to the most frequently asked questions first. If you don't find the information you need here, give us a call.