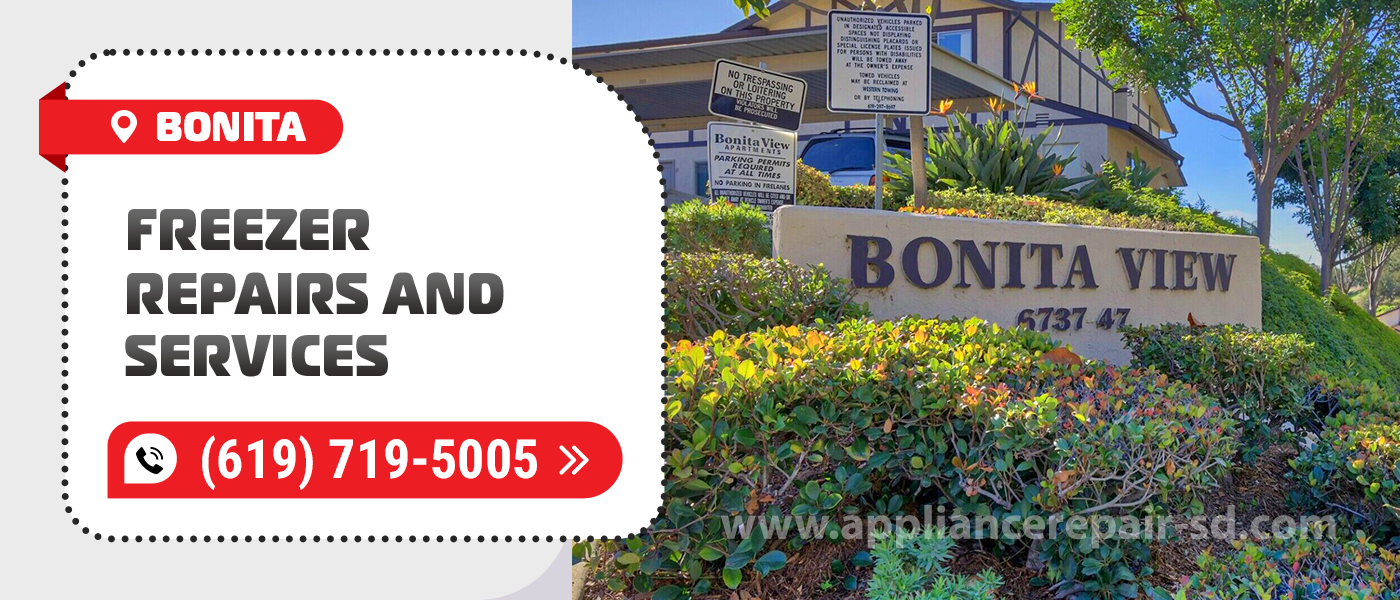 Every person needs to know a reliable service provider for broken appliances. Having our homes and workplaces stuffed with various electronics, we face any of them fail sooner or later. And situations like a malfunctioning freezer may cause you inconveniences, especially if it stops freezing your products. Thus, you need to get the quickest and most effective solution. That is what Appliance Service Center offers for each order! We provide the most reliable, cost-effective, and swift Freezer Repair in Bonita, CA.
You can prevent many breakages if you take care of your items and pay attention to the smallest changes. And there is an easier and more effective way to avoid future troubles and resolve existing ones. Our specialists with 20+ years of experience know perfectly how to make your freezer back to normal again. They regularly get licenses from manufacturers to be proficient with the latest and luxury items too. Thus, we offer the most qualified Bonita Freezer Repair for any model of any brand.
When our technician arrives at your place, he has all the needed equipment for any type of repair. We have the best choice of original spare parts, professional tools, and materials, so always have perfectly fitting ones. Adding perfect skills, broad knowledge, and the responsibility of our team, the results are always brilliant! We guarantee the highest quality of each Freezer Repair in Bonita, CA, so back it up with a long-term warranty.
You can easily clarify the situation and find out which procedures your item requires. For that, just call us for a free consultation or remote diagnostics. If we indicate that we can instruct you on the needed solution by phone, we gladly do it! Or it may appear that your appliance is not recommendable to repair, or the work is too expensive. In such a case, we only take a Service Fee and advice you on the most suitable replacement. With us, you get only effective Bonita Freezer Repairs. 
To find out how to reanimate your appliance in the most effective way, contact us any moment. We have resolved tons of different breakages in freezers, so know what to do! The most common troubles you may face with this appliance are…
The freezer is buzzing, bubbling, gurgling, ticking, vibrating, or making other loud noises.

The light bulbs or indicators are burned out or going on and off.

Troubles with defrost system (heater or timer), so ice accumulates inside the item.

The self-defrost function fails.

Timers, controllers, touchpads, or a whole control board malfunction, so you cannot adjust any settings.

The information screen shows an error or is blank.

You have not cleaned condenser coils, drain pan, drain tube, defrost drainer, or coils from grease, dust, or ice for a long.

It has an unpleasant odor inside or makes out an electrical or burning smell.

The appliance freezes insufficiently or too much or does not freeze at all.

Water is condensing inside or under the freezer.

The refrigerating coolant is leaking or dripping.

The door has deformed hinges, springs, joints, locks, latches, or gaskets, so cannot close or open normally.

The electricity supply is unstable, as the plug, cord, or its isolation is worn off.

The overload protector, condenser/evaporator fan, coils, motors, vents, coils, thermostat, compressor relay, icemaker, relay switch, evaporator, or other parts malfunction. 

The appliance is not turning on or off or it shuts off abruptly.

Some details are worn off and require replacement (compressor mounts, blown fuses, water inlet valves, switches, belts, buttons, knobs, handles, hoses, pipes, filters, leveling feet, etc.).
Our team can deal with any situation with commercial or household freezers! Thus, those cases when we recommend you not to fix your item are rare and have a ground. And we are honest about that, as we appreciate your trust. By applying to us, you get a clear report about the condition of your item and the expenses for your order. We provide only cost-effective and fair-priced Freezer Repair in Bonita, CA. We never overcharge or trick our clients, as we appreciate each of them.
As we care for your comfort the most, we adjust to any requirements you have. The most often wish is to arrange the quickest possible Bonita Freezer Repair. Our local department perfectly copes with it. In over 90 percent of orders, we complete your task within a single day! Plus, for the most urgent cases, we offer an emergency option. It means that for a small extra payment, our technician rushes to you 15 minutes after your call. It is available at any time of day and night.
Surely, everyone wants to see proof of the reliability of the company they apply for Freezer Repair in Bonita, CA. We successfully solidify our reputation daily for over 20 years so far. Our clients return to us with other tasks, even having a variety of service centers around. They recommend us to other people and share their opinion on the net. Why so? Because they always get the friendliest attitude and brilliant results from us.
Our team of the most qualified specialists is ready to help you at any moment! Appliance Service Center knows how to fix your troubles the way you expect. Or even better! Just call us or place an online application whenever you need our assistance. We provide the most effective Bonita Freezer Repair and Service at the best price and in the shortest terms!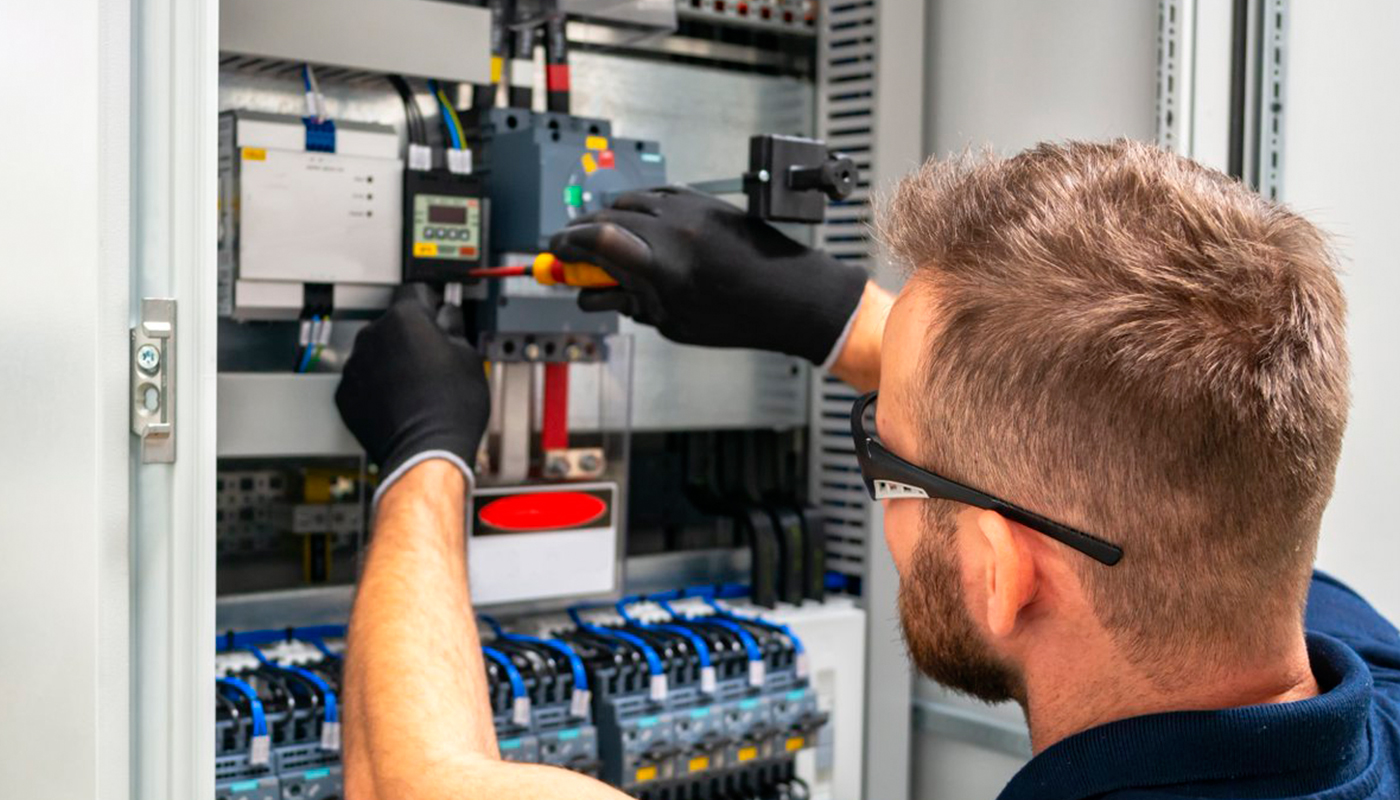 We use only professional equipment and tools, original spare parts, and high-quality consumables. Our technicians have 20 years of experience working with all types of household appliances from well-known brands. Specialists constantly improve their skills to provide you with high-quality services.
Frequently Asked Questions
Do you have any questions you would like to ask us? We recommend reading the answers to the most frequently asked questions first. If you don't find the information you need here, give us a call.