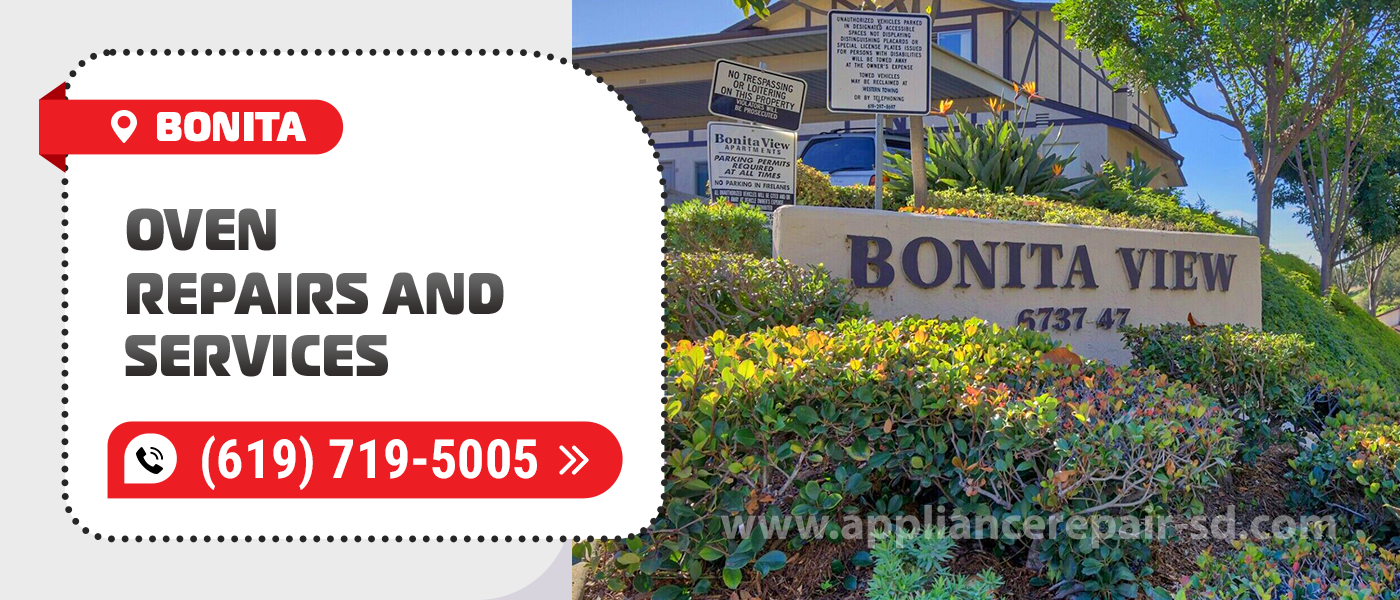 Do you notice anything wrong with your oven? Do not hesitate and call Appliance Service Center! We can resolve any issues quicker than you feel any inconveniences! Our team has over 20 years of experience in providing high-quality services to various electronics. We provide the best Oven Repair in Bonita, CA at the most favorable price.
Ovens are those units that require special attention, especially gas ones. Ignoring even minor issues may lead to dangerous situations. Thus, we recommend you call us for diagnostics and consultation as soon as anything goes wrong. Our technicians are anytime ready to listen to your problem and detect the reason for the malfunction. We also announce the approximate cost of the needed work beforehand. Such services are free, as their price is included in the cost of our Bonita Oven Repair. 
If when we arrive it appears that the item is only recommendable to replace, we take only a service fee. The same is if you refuse the work. The money is waiting for 30 days in case you change your mind, so you can use them for repair. Any solution we offer is the most effective. Plus, we charge only a fair price for any Oven Repair in Bonita, CA. And we have special prices for returning customers, seniors, and veterans.
We recommend you pay attention even to the smallest malfunctions. The most common troubles you may face with an oven are…
Inner or outer lamps are burned out or flickering.

The door cannot normally close, open, or latch. 

The door glass, hinges, springs, joints, latches, locks, switches, or seals are damaged.

The temperature in the oven is too weak or too high.

You cannot change any setting as buttons, knobs, or touchpads do not respond.

The screen is blank or showing an error message.

You notice an electrical, gas, or burning smell.

Any of the heaters (tans, coils, burners, electrical, induction, baking, or broiling elements) does not produce heat or flame.

It heats or cooks unevenly or too slowly.

Heating elements, thermostat, thermal fuse, fan motor, energy regulator, or other details require replacement.

The unit is buzzing, vibrating, or producing other strange noises.

Disrupted electricity supply due to spoiled pilot light, gas valve, wiring, isolation, or plug.

A drawer mechanism, fan blades or baffle, switches, buttons, knobs, leveling feet, belts, or other details are deformed, broken, or lost.

Self-cleansing function fails.

Gas ports, filters, gate, convention fan, or vent tube is dirty with grease, dust, or crumbs.

You cannot turn the oven on or off or it turns off itself.
Our technicians are highly qualified and skilled. They deal with all types, models, and brands of ovens, even luxury, and the latest ones. To stay up-to-date and useful for all those items, they regularly get corresponding licenses and develop their knowledge even more. We conduct the most effective Bonita Oven Repairs to any commercial and household units. We solidify flawless results and the highest quality of our work with a long-term guarantee.
Another thing, that helps us to reach a smooth performance and perfect fitting, is the best professional tools and details. We have a huge choice of original parts and high-quality alternatives. With them, we conduct each Oven Repair in Bonita, CA dustless and precise. You never face any squeaking, tottering, or a new breakage soon. 
Our clients evaluate our Bonita Oven Repair with 5-star reviews on our Google page and recommend us to friends. Getting a flawless result and the friendliest attitude always, they are happy for choosing us. Their opinion, together with successful withstanding competition for over 20 years, is proof of our reliability.
That term means also that we have a great experience and know how to help you most effectively. We can adjust to any of your requirements, including pricing and timing. Our local office is open round-the-clock, so you get the quickest assistance at any time. Mostly, we complete your task on the same day you apply for it. For a small extra payment, we organize an urgent arrival of the technician to your address. We are always available to provide you with the best Oven Repair in Bonita, CA!
The best solution for your failed oven is here! Call Appliance Service Center or place an online application to get a callback in counted minutes. Our team knows perfectly how to provide you with the most durable and high-quality Bonita Oven Repair and Service. We always offer the best prices and the shortest terms!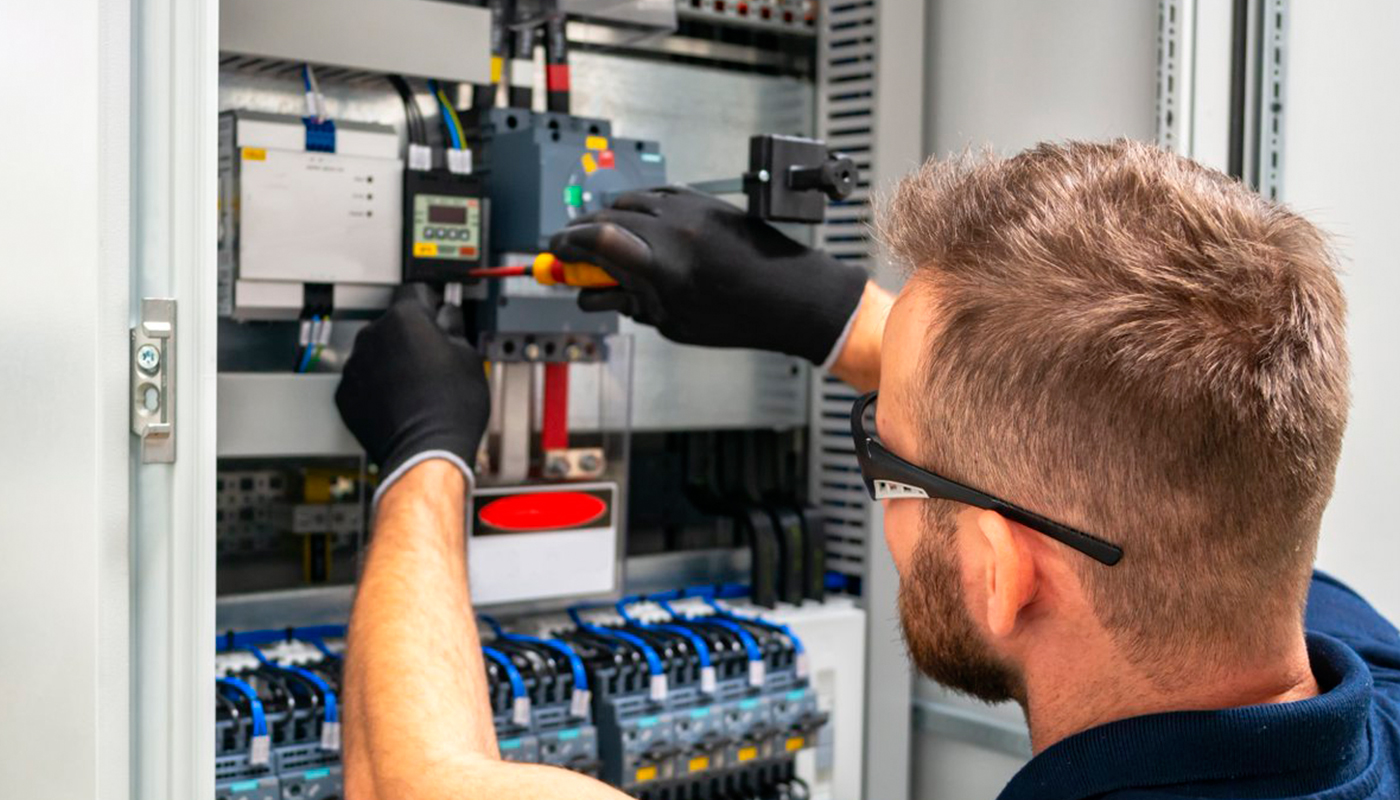 We use only professional equipment and tools, original spare parts, and high-quality consumables. Our technicians have 20 years of experience working with all types of household appliances from well-known brands. Specialists constantly improve their skills to provide you with high-quality services.
Frequently Asked Questions
Do you have any questions you would like to ask us? We recommend reading the answers to the most frequently asked questions first. If you don't find the information you need here, give us a call.