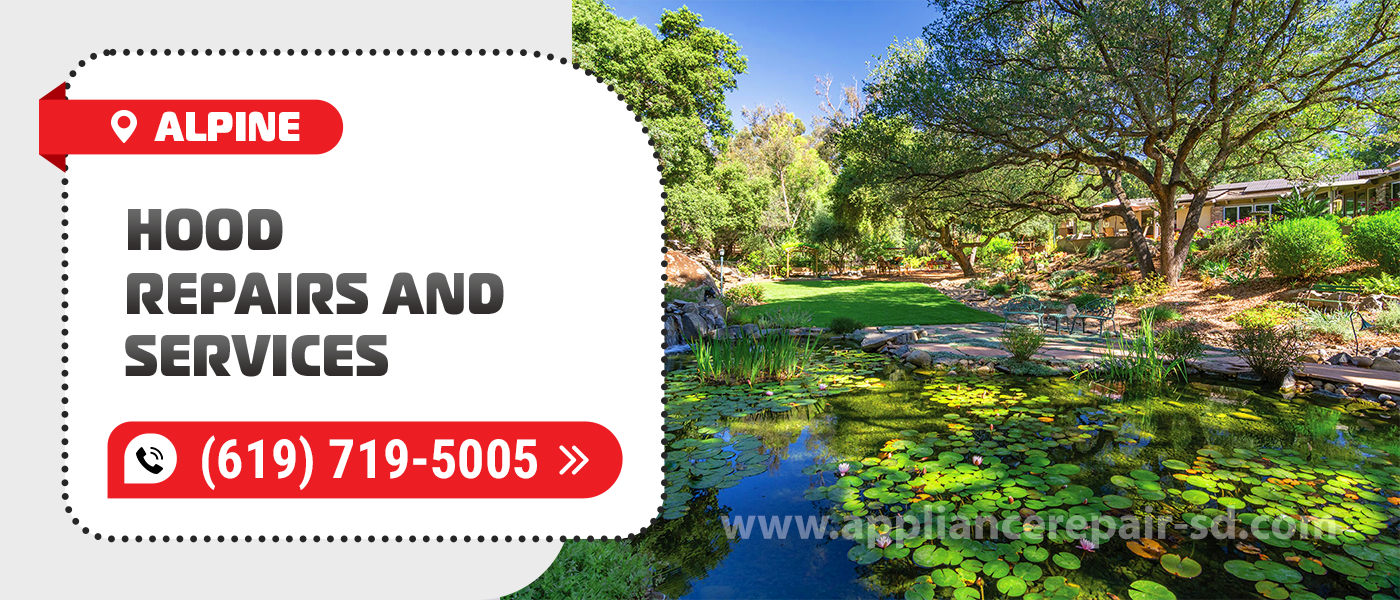 While most appliances bring us comfort or help with routine tasks, the hood has a more important mission. This item makes our surroundings healthier, preventing us from exhaling harmful smoke, foul smells, or too much moisture. Thus, if it breaks, you should always look for the most effective and swift solution. That is exactly what Appliance Service Center offers! We provide the best high-quality Hood Repair in Alpine, CA at the most affordable prices.
Our company is successfully developing and withstanding competition since 2001. We add new departments in different cities to be close, useful and swift for many people. All clients in Alpine can get the quickest assistance at any time of day and night. We offer an urgent arrival when the technician departs at your address 15 minutes after we get an application. The cost of such an option is only a bit higher. And for normal cases, we complete any Alpine Hood Repair within a single day!
To get more information even quicker, you can contact us anytime for a free consultation or remote diagnostic. By telling us what happened, you find out the reason for the breakage, the needed procedures, and their approximate cost. It may appear that we can help you by instructing you by phone. Or it may happen that the only solution is to get a replacement. In any case, we recommend you only the most effective solutions. In most situations, it means that you just pick the most suitable time for our arrival. Then, we come to conduct the most reliable and efficient Hood Repair in Alpine, CA.
We recommend you apply to specialists even if you notice the smallest malfunction in your hood. The most common troubles with this item you can find in the list below:
The item does not turn on or works intermittently.

While the unit is on, it is buzzing, vibrating, humming, or making other loud noises.

The hood does not absorb smells, smoke, or moisture.

You notice no airflow, or it is too poor.

When the hood is on, you smell filthy, electrical, or burning odor.

Ducting system, blower wheel, blower motor, fan, driver, or main control board is dysfunctional.

The downdraft does not go up, stay up, or shift down.

Fan blades, bearings, switches, motor shafts, grates, filters, or other parts require replacement.

The light socket or light assembly is faulty, bulbs are burned out.

The installation was wrong.

Buttons, switchers, knobs, touchpads, display boards, or other controllers do not respond.

Wiring, isolation, or plug is spoiled.

Moisture accumulates in the hood or condenses on it.

The grease or dust is covering the grate, filters, or ventilation.
To eliminate any of these and other issues effectively, our team uses the best professional tools, equipment, and materials. It ensures dustless and precise implementation of all tasks. We take perfectly fitting original spare parts or their high-quality alternatives to ensure smooth and durable performance. Our technicians find the best approach to any commercial or household hood. Moreover, we solidify all Alpine Hood Repairs with a long-term guarantee.
The main reason for the highest quality of our Hood Repair in Alpine, CA is not the equipment we use. Our team completes all work precisely, responsively, and professionally due to their skills and knowledge. Each of our technicians has over 20 years of tireless development. They have licenses for the latest models and fluently deal with tender luxury ones. There is no such model, type, or brand of the hood that we could not reanimate.
What surprises people the most is how affordable are our prices. There is no secret that some companies get more money by providing the repair not fully or with cheaper details. Thus, your item fails soon, and you have to pay them again. We never do like that, as your trust and comfort are our fundamental goals! We always clearly inform you what you pay for and have no hidden fees. Because of that, our Alpine Hood Repair is fair-priced and efficient.
Besides that, our customers adore our friendly attitude, reliability, readiness to help at any moment, and responsibility. After applying to us for Hood Repair in Alpine, CA, they do not look for another service provider! Plus, they recommend us to other people and leave many 5-star reviews on the net. We have a strong client focus, and it helps us to be the best option for any situation.
Appliance Service Center is quality, proven with time. There is nothing that our team cannot deal with. We adjust to any requirements to provide you with the quickest result of the highest quality in the shortest terms. Thus, you may be sure that by applying to us, you get the best Alpine Hood Repair and Service! All you need to do is just call us or fill in the form on our webpage.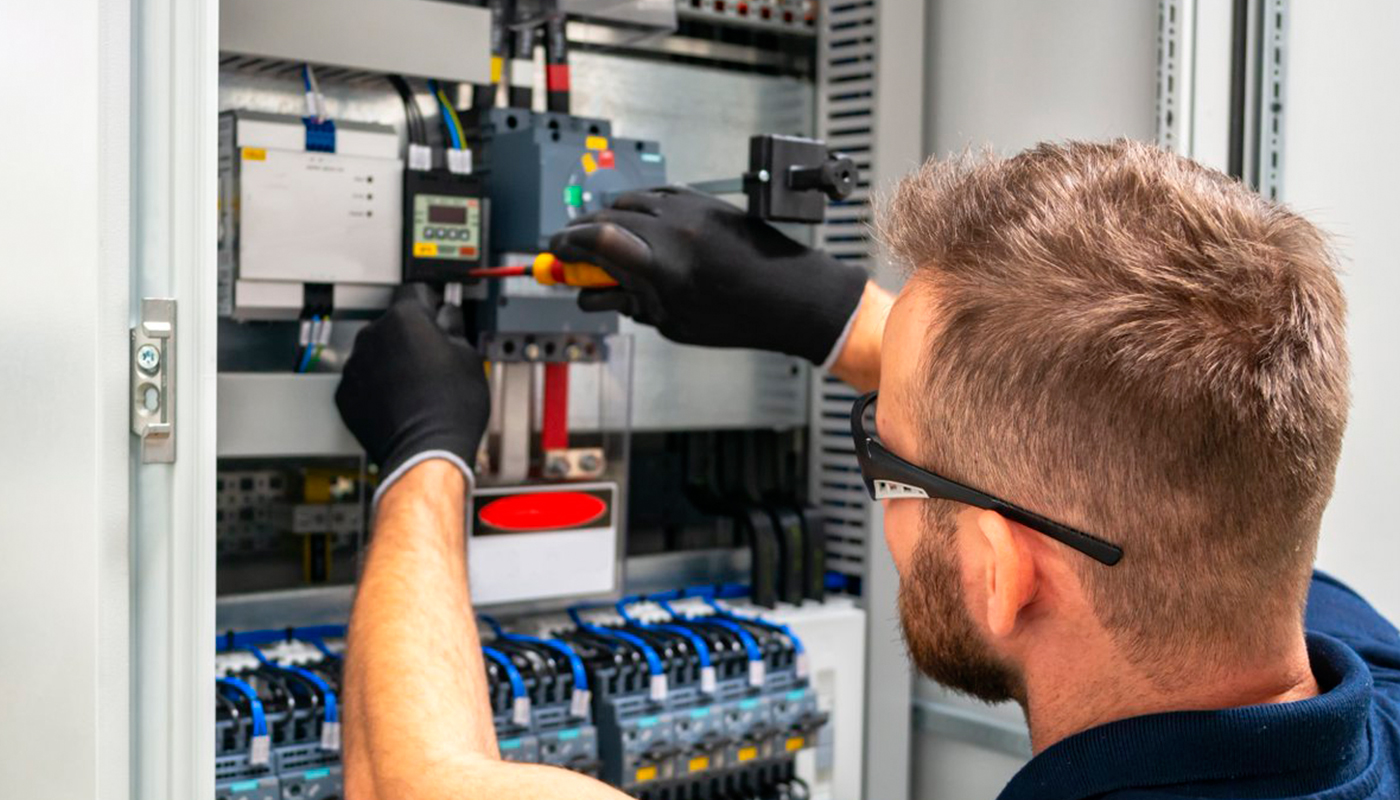 We use only professional equipment and tools, original spare parts, and high-quality consumables. Our technicians have 20 years of experience working with all types of household appliances from well-known brands. Specialists constantly improve their skills to provide you with high-quality services.
Frequently Asked Questions
Do you have any questions you would like to ask us? We recommend reading the answers to the most frequently asked questions first. If you don't find the information you need here, give us a call.