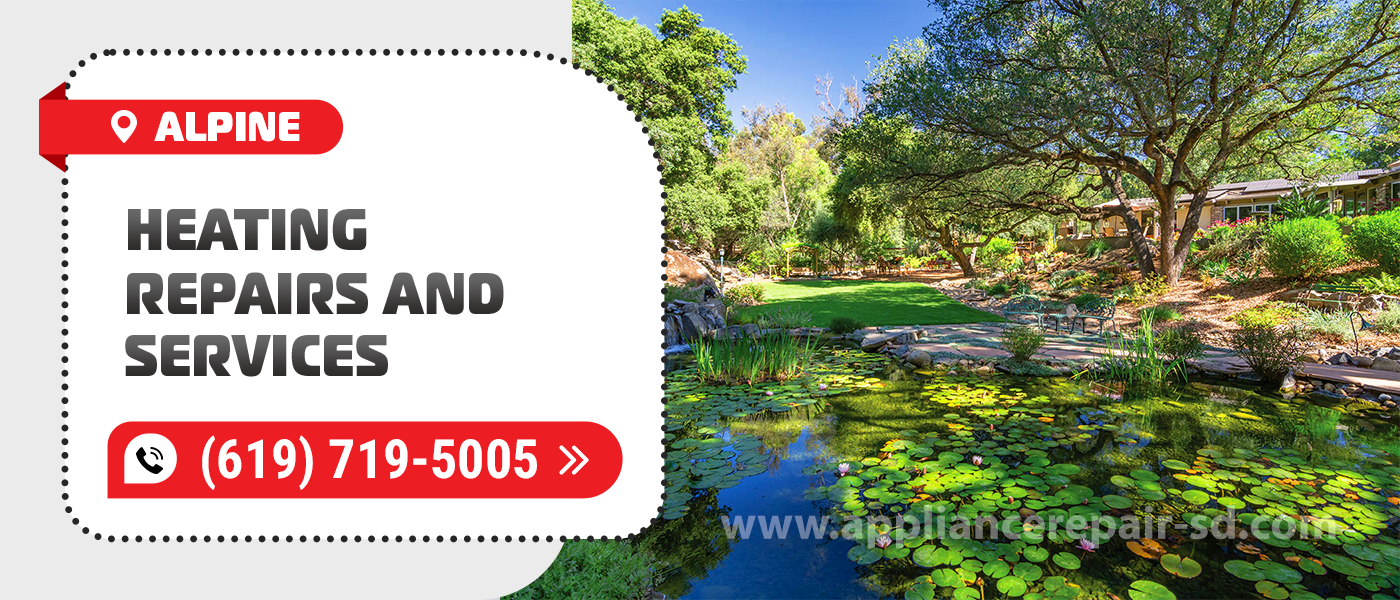 The surrounding temperature has a huge impact on our well-being and productivity. Thus, we use heating appliances at home, work, and in different public places and institutions. After downtime, or because of many other reasons, these units often require fixing or maintenance. And you can easily get professional help for those questions by applying to Appliance Service Center. For over 20 years we provide the most reliable Heating Repair in Alpine, CA. With us, you get a high-quality result in the shortest term and at a favorable price.
Many people face an unpleasant situation when turning their heater after downtime and it does not work. Surely, it is better to care for it beforehand. But if something bad happens, you should just let us know and we quickly make it vanish. Our local office is ready to solve your troubles at any time of day and night. We complete any Alpine Heating Repair the same day you apply in an absolute majority of cases. In urgencies, we rush to your place instantly for just a little additional payment. We are located in the most convenient way to waste minimum time on reaching any address.
Often, it is very helpful to get a consultation or remote diagnostic first. You can get any needed information for free by just calling us and explaining what is wrong with your heating. For some issues, we can provide you with phone instructions to save maximum time. In other cases, we indicate that the item is beyond repair. Or the work may be not advisable, as the needed replacements cost too much. But those are rare situations, as our team copes with anything! We offer the most cost-effective and fair-priced Heating Repair in Alpine, CA. 
We have resolved numerous troubles with these items since 2001. The most common issues people face with their heaters are…
The unit is not turning on or it shuts off itself.

The appliance does not heat, or it heats too little.

It heats the room unevenly or takes too long to heat it up.

The item is working more noisy than usual.

The control panel is not working properly, so you cannot change the temperature, mode, or other settings.

The screen shows an error or is blank, controllers do not respond, or the appliance does not react to remote control commands.

The airflow is not coming out of vents, is insufficient, or the air is smelly or humid.

HVAC filters, damper, outdoor unit, duct, air handles, condensate drain, vent, evaporator or condenser coils, or flame sensor requires cleaning or replacement.

Coils, thermostats, heat pumps, fan motors, limit switches, compressor contactors, flame sensors, burners, or other parts are out of order.

The technical liquid or water is leaking, dripping, or condensing inside or outside the item.

Failed ignition control, pilot light, burners, wiring, isolation, plug, reversing valve, or gas safety valve cause unstable or disrupted electricity/gas/heat supply.

The item produces a burning or electrical smell.

Flue pipes, belts, bearings, leveling feet, ductwork, buttons, knobs, or other details are too old or damaged so require replacement.
Any issues will vanish when our technicians arrive! They have over 20 years of experience with all types of Alpine Heating Repairs. Our team reanimates heaters of any kind, brand, and model, both commercial and household. Regular getting of corresponding licenses lets us be qualified enough for the latest and luxury items too. With the outstanding knowledge and skills of our team, each work is durable, dustless, and of top quality.
Another reason why we conduct the most reliable Heating Repair in Alpine, CA is the tools we use. With the best professional equipment and materials, we proceed with any task dustless, precise, and quickly. And original spare details or their top-notch alternatives ensure smooth performance for a long without any tottering or squeaking.
It is easy to say many good words about the services we offer. But those words mean nothing without proof. Thus, we back up each Alpine Heating Repair with a long-term guarantee. Another significant indicator is the term of our withstanding competition. There are many service providers around, and if people are picking us, means that we conduct decent work.
Our clients are fully satisfied with the Heating Repair in Alpine, CA we conduct. They always get the best result in the most comfortable conditions and with a friendly personal attitude. Thus, they come back to us for the most effective solutions for other appliances too. Our customers write lots of positive reviews on our Google page and recommend our company to friends. We believe that it is the best indicator of a reliable company!
In any situation when you need assistance with your electronics, Appliance Service Center
 is around! Our local office provides the quickest arrival at any suitable moment. And the most qualified team of professionals ensures the best quality of any Alpine Heating Repair and Service. To get a flawless result at an affordable price, just call us or leave an online application!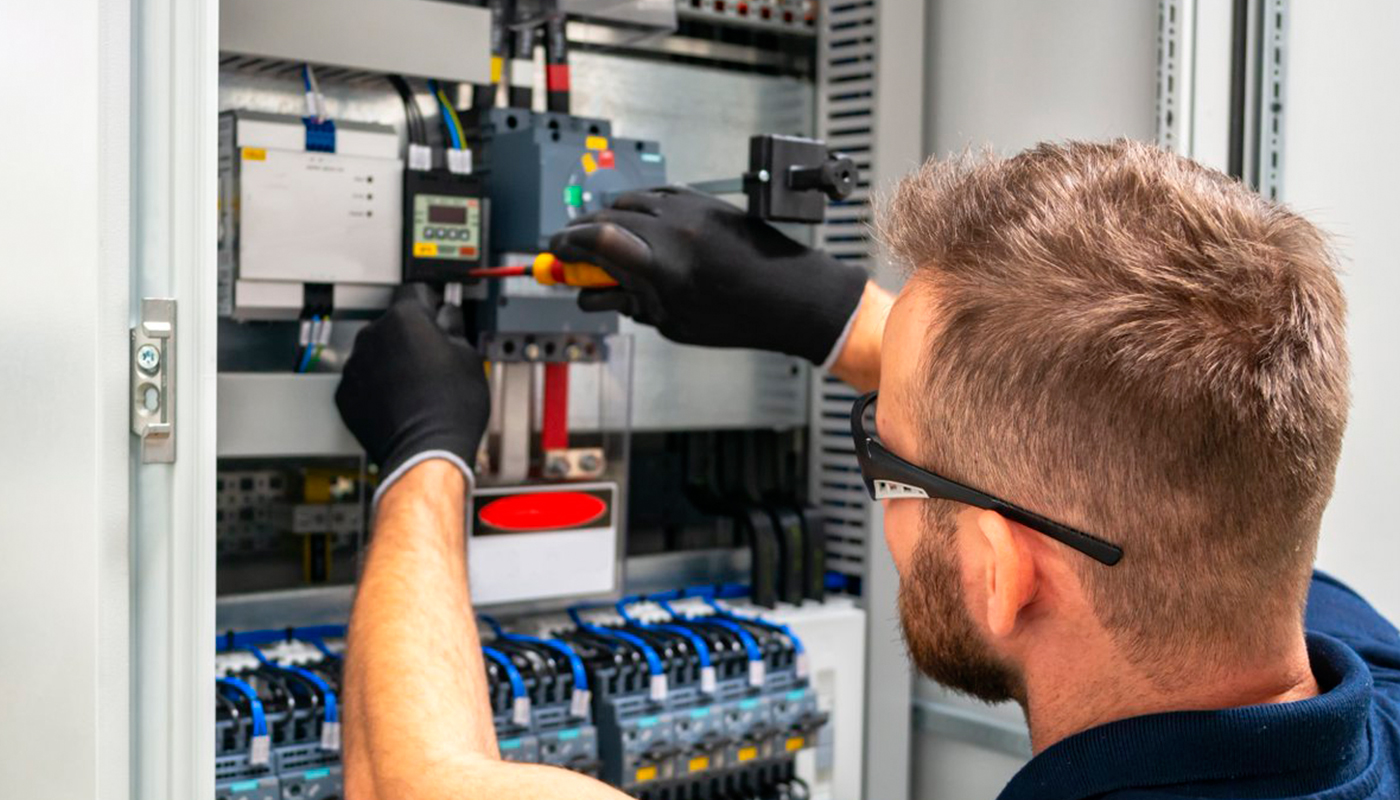 We use only professional equipment and tools, original spare parts, and high-quality consumables. Our technicians have 20 years of experience working with all types of household appliances from well-known brands. Specialists constantly improve their skills to provide you with high-quality services.
Frequently Asked Questions
Do you have any questions you would like to ask us? We recommend reading the answers to the most frequently asked questions first. If you don't find the information you need here, give us a call.