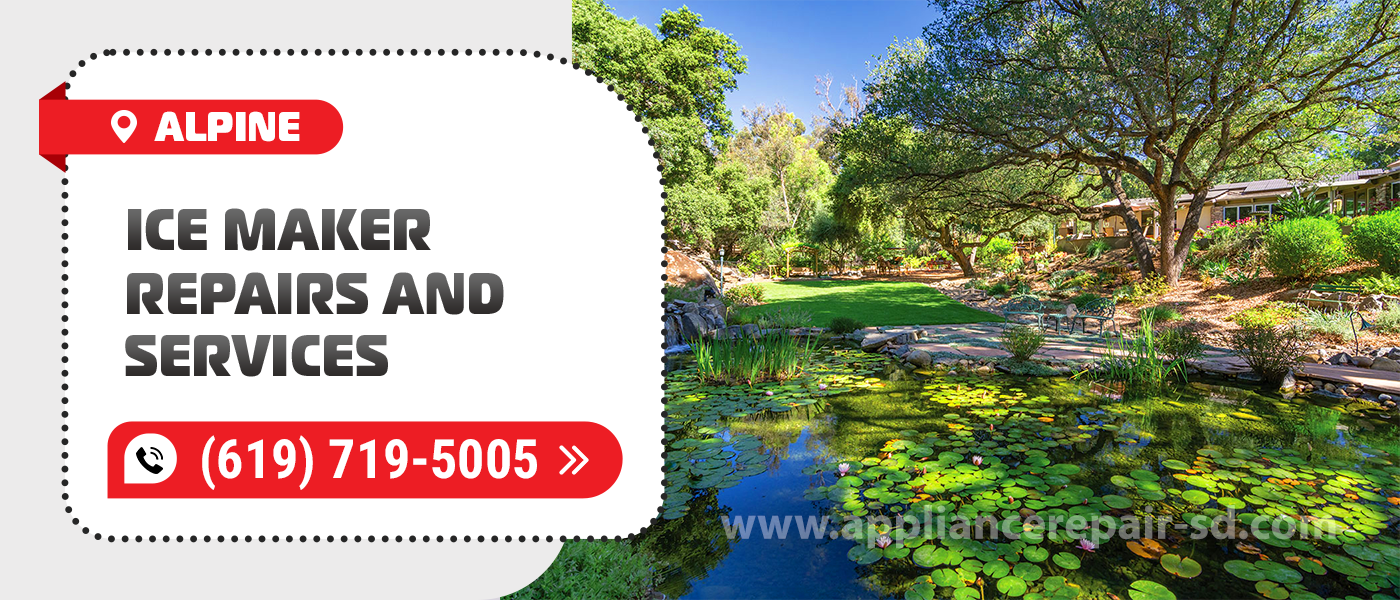 Ice Maker Repair in Alpine
If one day you cannot make your ice maker work the way it should, you need a reliable assistant. And the Appliance Service Center is exactly what you need! For over 20 years so far, we are providing a whole range of services for failed electronics. By applying to us, you get the most reliable result at the most affordable price and in the shortest terms. Contact us anytime for the best Ice Maker Repair in Alpine, CA!
Even while ice makers are not complex heavy units, they still have many details, which have their important roles. Thus, to make them serve you for a long, you should regularly check their condition. If you notice anything wrong, apply for Alpine Ice Maker Repair to get the most effective solution quickly! Just call us and explain what signs of malfunction you face. The most common issues with ice makers are…
You cannot turn the unit on or off.

It stops working midway or is working non-stop.

It does not produce ice cubes.

The cubes are too big, too small, too soft, too solid, or have the wrong shape.

The ice tastes or smells filthy.

The water is dripping or collecting underneath the item.

Freon is leaking or dripping.

The sensors are broken, so cubes do not stop falling when the ice basket is full or do not fall there at all.

You cannot eject the ice easily as it is covered with ice mold.

The thermostat, control panel, fan, ice-cutting mechanism, gearbox, control arm, power switch, compressor, or motor malfunctions.

While the item is working, it makes loud weird sounds or vibrations.

Worn-off bearings, flaps, tubes, inlet pipes, baffles, belts, leveling feet, hinges, springs, seals, joints, switches, latches, buttons, knobs, wires, or other parts.

The information screen or whole control panel failed.

The water filter, supply valve, water line, reservoir, or pump requires cleaning or replacement.

The water supply is unstable.

The electricity supply is disrupted.
When you tell us which issues happen with your item, we can find the most effective way out. For that, we offer free remote diagnostics and consultation about anything related to Ice Maker Repair in Alpine, CA. They help quickly clarify the situation and estimate the volume of work and its approximate price. And then you can set any suitable time when we come to fix your issue. Mostly, we complete the work on the same day, unless you pick another one. Plus, for small extra payment, we rush to you immediately at any moment of day and night.
Prices, which we set for our work, are always favorable. We can adjust to any wallet and report all the expenses to you, so you know what you pay for. With the most fair-priced Alpine Ice Maker Repairs, you may be calm about the most effective spending of time and money. Sometimes the work costs over 50% of the price for a new item, or your appliance is beyond repair. In such cases, we honestly inform you and help to pick the replacement according to your needs and budget.
Adequate prices are just one of the many features that our customers highly appreciate. We treat each of them with a special and friendly attitude, always providing the best result. Thus, they never regret applying to us and even recommend our company to other people. In numerous reviews from our clients, you may see their honest opinion. And they give 5 stars to the best Ice Maker Repair in Alpine, CA we conduct.
Our technicians provide the most effective services to any type of ice maker of all brands and models. They face multiple household and commercial items daily, so easily cope even with the oldest and the rarest of them. And to be qualified for dealing with the most capricious luxury and the latest units, they regularly get corresponding licenses. Our team provides the best professional Alpine Ice Maker Repair in any situation!
Our work finishes only when we reach flawless results. The highest quality of each Ice Maker Repair in Alpine, CA is what we promise. And we solidify our words and actions with a long-term guarantee. So, you should never worry about having your item broken soon, squeaking, tottering, or performing wrong. Amazing skills of our technicians + the best professional tools and original spare parts = brilliant and durable results.
Whenever you need the assistance of a reliable and responsible company, apply to Appliance Service Center! Since 2001, we have reanimated tons of electronics so perfectly know what to do. Our local office is round-the-clock open to provide you with the best Alpine Ice Maker Repair and Service. We offer the most cost-efficient and quickest solutions of top quality!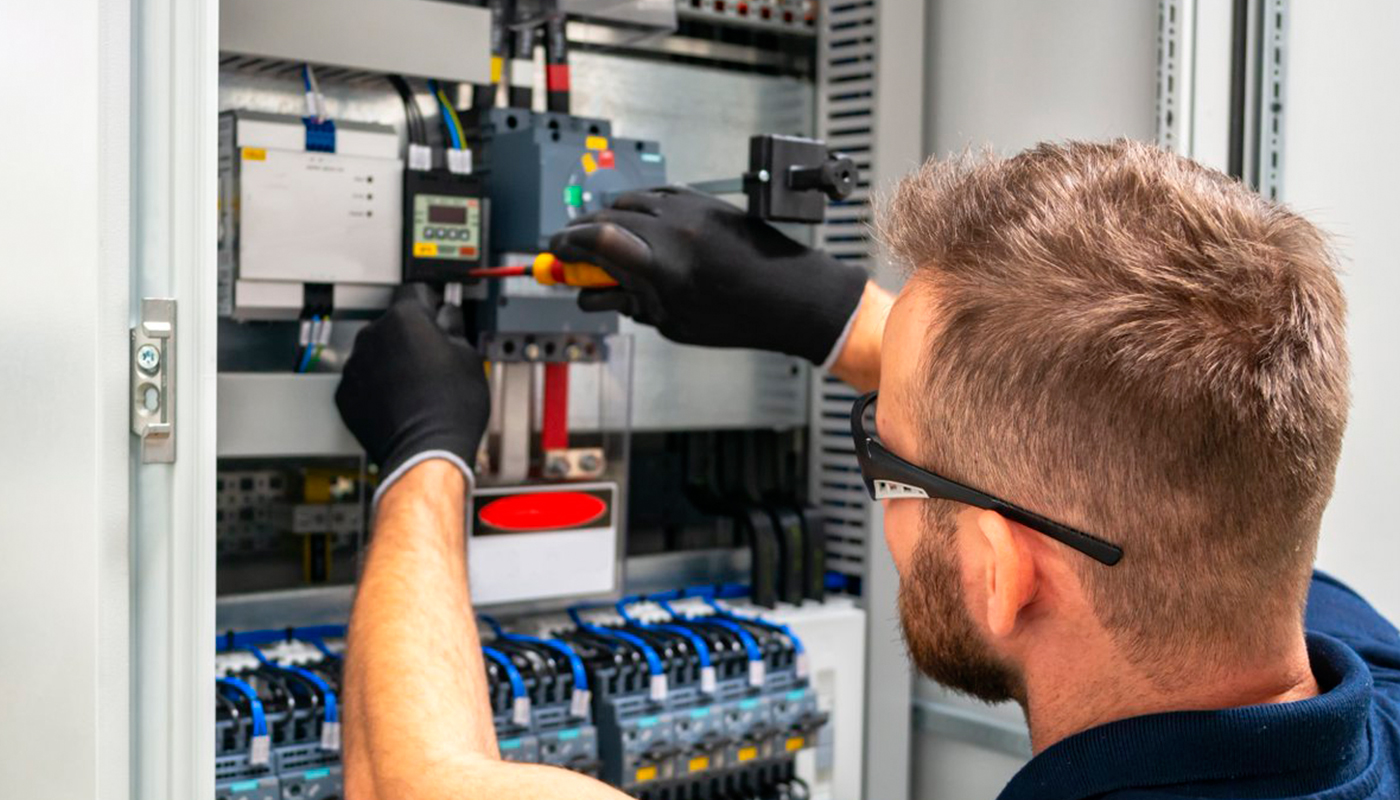 We use only professional equipment and tools, original spare parts, and high-quality consumables. Our technicians have 20 years of experience working with all types of household appliances from well-known brands. Specialists constantly improve their skills to provide you with high-quality services.
Frequently Asked Questions
Do you have any questions you would like to ask us? We recommend reading the answers to the most frequently asked questions first. If you don't find the information you need here, give us a call.