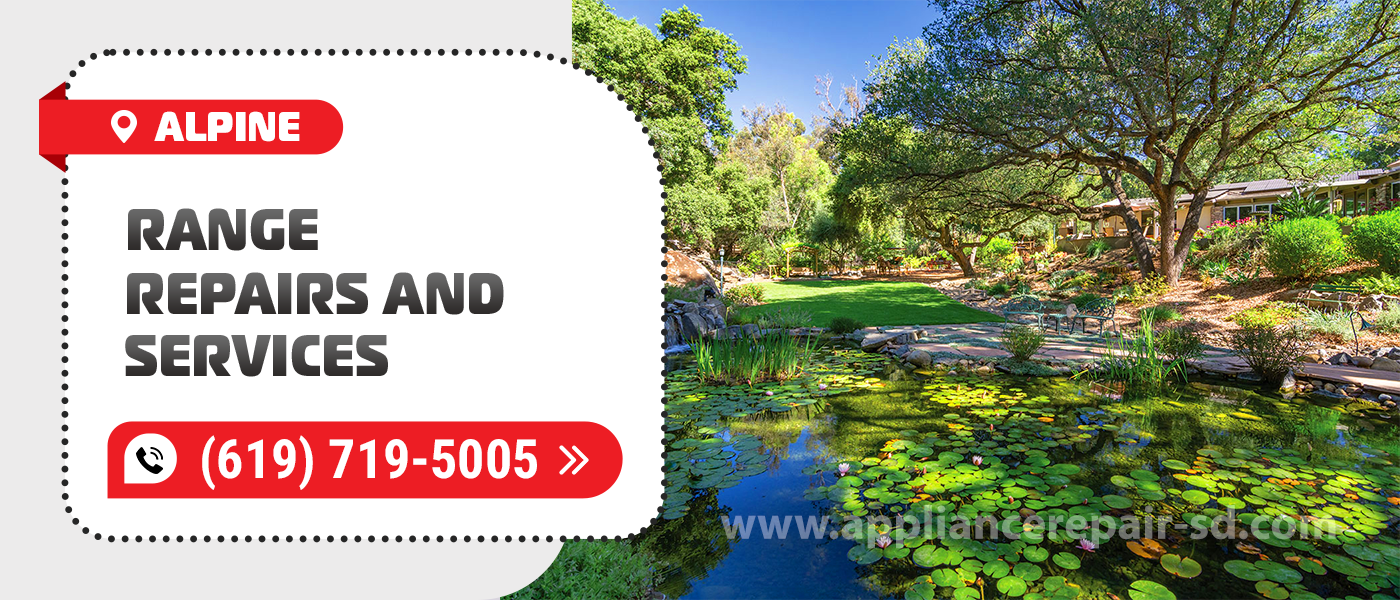 A failed range is trouble for its owner, especially if the talk is about some bakery, cafe, or restaurant. And in some cases, it may be also dangerous, like if you notice gas leakage. Thus, if you suspect anything to be wrong with this useful appliance, call specialists as soon as possible. Appliance Service Center provides the most effective and quick solution for any situation! Whenever you need the most reliable Range Repair in Alpine, CA at a favorable price, just contact us!
The first thing to do, when your range behaves not the way it should, is to clarify its condition. If you ignore even the smallest malfunction, the situation may become hazardous! Thus, it is smart to get a consultation or diagnostic from specialists. These services are free and help quickly understand what the reason for the trouble is. Thus, we can find the best way out and announce to you the approximate cost of it. There are many reasons to apply for Alpine Range Repair. The most common of them are…
The item is not turning on or off.

It does not heat or produce a flame.

It stops working abruptly.

It takes longer to heat up to the needed level or cannot reach the required temperature.

It cooks or heats worse or unevenly.

The flame is flickering, sparkling, or going off itself.

The range produces a gas or burning smell.

Gas lines, convention fans, or vent tubes are dirty with grease or crumbs.

The flame has an unusual color (red, orange, or yellow).

The door has cracked glass, worn gasket, or deformed hinges, springs, joints, latches, or locks.

The drawer mechanism is spoiled.

The unit (or some of its parts) makes weird sounds, like clicking, hissing, ticking, buzzing, etc.

The control panel works wrong, the information screen is blank or shows an error, or buttons/knobs/touchpads malfunction.

Induction surfaces are scratched / electrical coils have a loose connection.

Burner covers, grates, buttons, knobs, belts, handles, switches, seals, leveling feet, fan baffles or blades, or other details require replacement.

Lamps or light indicators are blinking or burned out or the whole light assembly is faulty.

Heating elements (baking element, broiler, tans, electrical/induction coils, burners), convection fans, or thermostats are out of order.

Electricity or gas supply is disrupted (faulty wiring, ignition, safety valve).
Our qualified technicians can reanimate any appliance. But we can recommend you a replacement if your item is beyond repair or the work is not cost-effective. We prefer offering the most rational solutions and saving your time and money. Thus, we are always honest about all the expenses and never try to cheat you. We have the most affordable and the fairest prices for any Range Repair in Alpine, CA.
Our team is ready to assist you at any suitable moment. We complete over 90 percent of Alpine Range Repairs on the same day when you apply. And for urgent cases, our local office is open round the clock! Our technician sets off 15 minutes after your call for a little additional emergency fee. This option is available even during days off and after hours.
With any trouble, we deal fluently and easily. Each of our technicians has over 20 years of experience, deep knowledge, and honed skills. And they never stop developing! Our team undergoes regular training and licensing, so they know all the subtleties of luxury and the latest units too. With us, you should not doubt getting the best Range Repair in Alpine, CA! We find the most effective approach to any household and commercial range, regardless of its model, brand, oldness, or rareness.
We guarantee the highest quality and durability for each order and back it up with a long-term guarantee. Our technicians are the most responsible and proficient, so always reach flawless results. They perfectly know the construction and functions of ranges, so find and eliminate issues in no time. To make our Alpine Range Repair even more precise, we use the best professional equipment and original spare details.
As our company provides decent services, we successfully withstand competition with other companies since 2001. One more proof of our reliability is the trust of our clients. After getting the best attitude and perfectly performing items, they confidently delegate caring for other appliances to us too. Our customers post many positive reviews and recommend our Range Repair in Alpine, CA to others.
Do you want to make your range back to normal quickly, at an adequate price, and without extra stress? Appliance Service Center is always ready to assist you in the most comfortable conditions. Just call us or place your order online to get the best Alpine Range Repair and Service!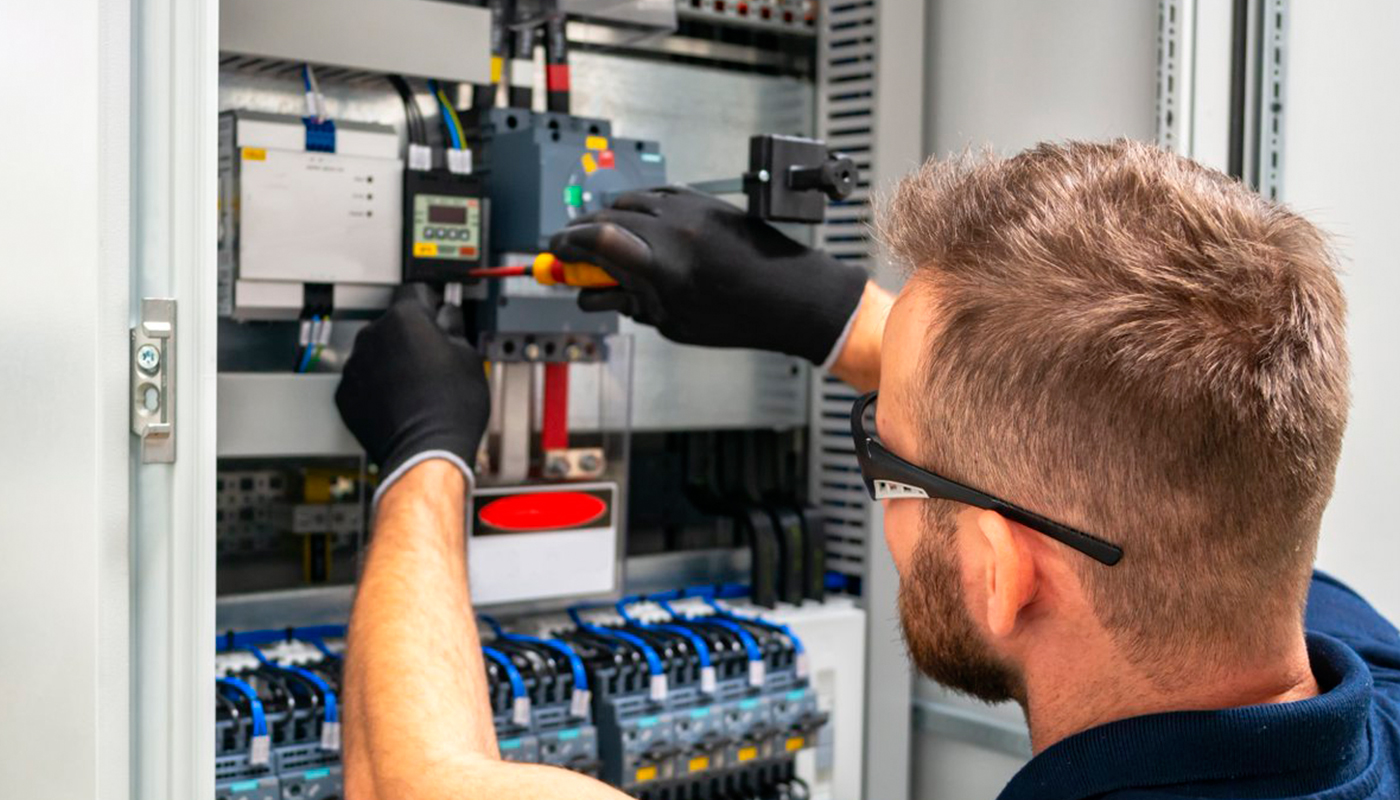 We use only professional equipment and tools, original spare parts, and high-quality consumables. Our technicians have 20 years of experience working with all types of household appliances from well-known brands. Specialists constantly improve their skills to provide you with high-quality services.
Frequently Asked Questions
Do you have any questions you would like to ask us? We recommend reading the answers to the most frequently asked questions first. If you don't find the information you need here, give us a call.