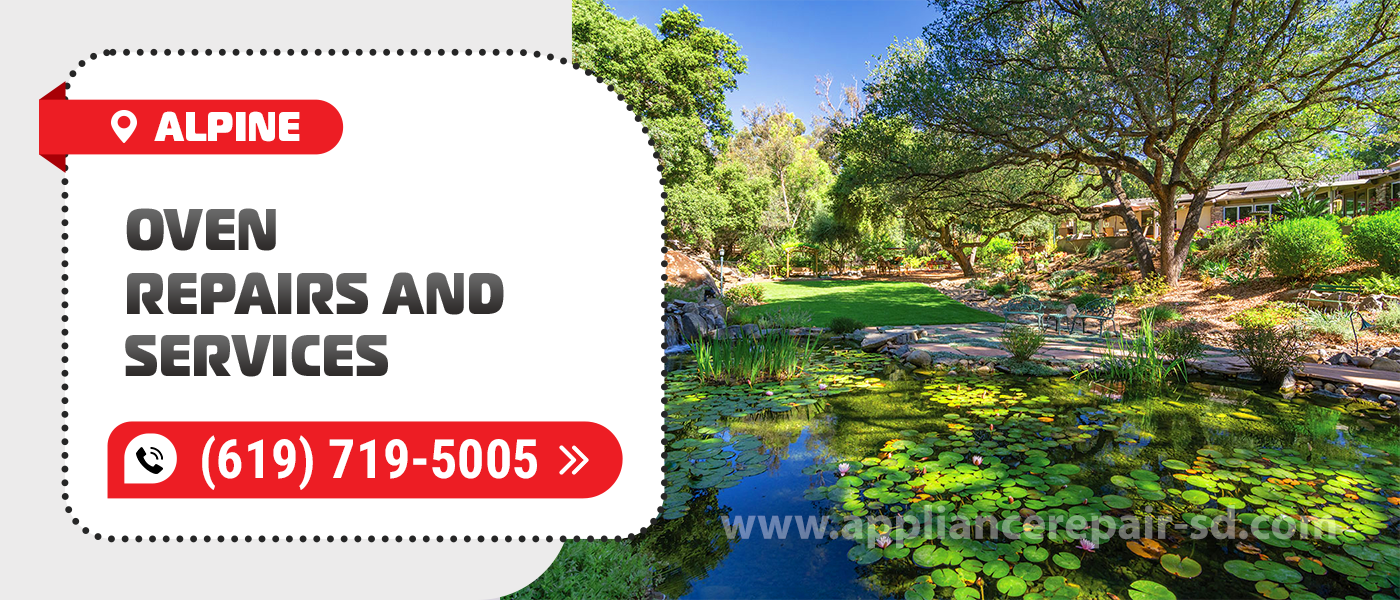 Ovens are useful, durable, and pretty simple kitchen appliances. But they still require attention if you want to use the oven's benefits for a long. It may be a hard task to find a decent service provider for your household or commercial appliances. But as soon as you find out about Appliance Service Center, it gets easy! Our company takes care of clients and their electronics for over 20 years. We know for sure how to reanimate your unit quickly, effectively, and at a pleasant price. By applying to us, you always get the best Oven Repair in Alpine, CA.
Many houses and restaurants have an oven as a daily-used item. Thus, it is important to keep track of its condition always. With a wrong attitude, this unit may become a danger, especially a gas one. We recommend you talk to specialists if you notice even the smallest changes in the behavior of your electronics. Our team is always ready to provide you with any information about Alpine Oven Repair.
Getting a free consultation or diagnostics from our technicians is the best way for you to clarify the situation. After you tell us what happens, we quickly find the reason for the malfunction and indicate the most effective solution. We also announce the approximate cost of such Oven Repair in Alpine, CA. And in our case, you always know what you pay for, so we have the fairest prices.
Sometimes it happens that the needed spare parts cost over 50 percent of the price for a new item. In this situation, we rather recommend you get a replacement. We care for your time and money and always want you to make the most efficient decisions. To find out exactly how to resolve your issue properly, contact us anytime! The most common reasons to apply for Alpine Oven Repair are…
You cannot turn it on or off, or the unit shuts off abruptly.

Timers, controllers, touchpads, information screens, or the whole control panel malfunction.

The oven heats not enough, too much, or does not heat at all.

It heats or cooks meals unevenly.

The gas or electricity supply is disrupted due to troublesome wiring, plug, gas valve, or ignitor.

Induction elements, baking elements, electrical coils, tans, broilers, or other heating elements do not heat.

While the unit is working, it makes weird loud vibrations or other noises.

Heating elements, thermostats, motors, energy regulators, thermal fuses, or other parts require replacement.

You notice a burning or gas smell.

Deformed, cracked, or lost buttons, knobs, switches, drawer mechanisms, fan baffles, or blades.

Burners are clicking or hissing.

The flame is yellow, red, or orange.

The appliance has a self-cleansing function but fails with it.

You have not cleaned gates, filters, vent tubes, convention fans, or gas ports for long.

Lamps are blinking or not shining.

Surfaces or doors are cracked.

The door has deformed seals, hinges, springs, joints, locks, or latches.
Many people require getting an Oven Repair in Alpine, CA as quickly as possible. And it is exactly what we want too, as time is precious! Our local department arranges any type of repair as swiftly as you need. Normally, we complete the task on the same day when you apply. And for a small additional payment, it gets even faster! If your case is urgent, our technician sets off to your address 15 minutes after you apply. It does not matter if it is a late night or a day off, as we are available for you at any moment!
Our flexibility is not only about timing. We are able to fix any appliance, regardless of its type, brand, or model. Our technicians always stay up to date with all the latest technologies. They have regular training and get licenses to work with premium and the newest ovens successfully too. Thus, we are confident in providing the most qualified and correct Alpine Oven Repairs in any situation.
Another reason for the highest quality of our work is the tools. For each repair, we use top-rank equipment, materials, and original spare details. If you need us to adjust to your budget, for some replacements we can use high-quality alternatives as well. Altogether, it helps us to conduct the work swifter and more precisely. 
We never doubt the highest quality of our work. Thus, we back up each repair with a long-term guarantee. Therefore, you may be confident that your appliance will perform perfectly for a long. Our company is always in charge of each word and action!
A huge number of satisfied clients is the chief proof of our reliability. They post many 5-star reviews, showing their positive experience of applying to us. Customers recommend our Oven Repair in Alpine, CA to others and come back to us when other appliances fail. They appreciate our friendly attitude and responsibility, which make a cooperation with us pleasant and effective.
If you are looking for a reliable client-oriented company with extended experience, we are here! Appliance Service Center has made tons of electronics back to life since 2001. Each client is special and important to us. We are anytime ready to provide you with the quickest Alpine Oven Repair and Service at the most favorable price. With us, you always get a high-quality and durable result!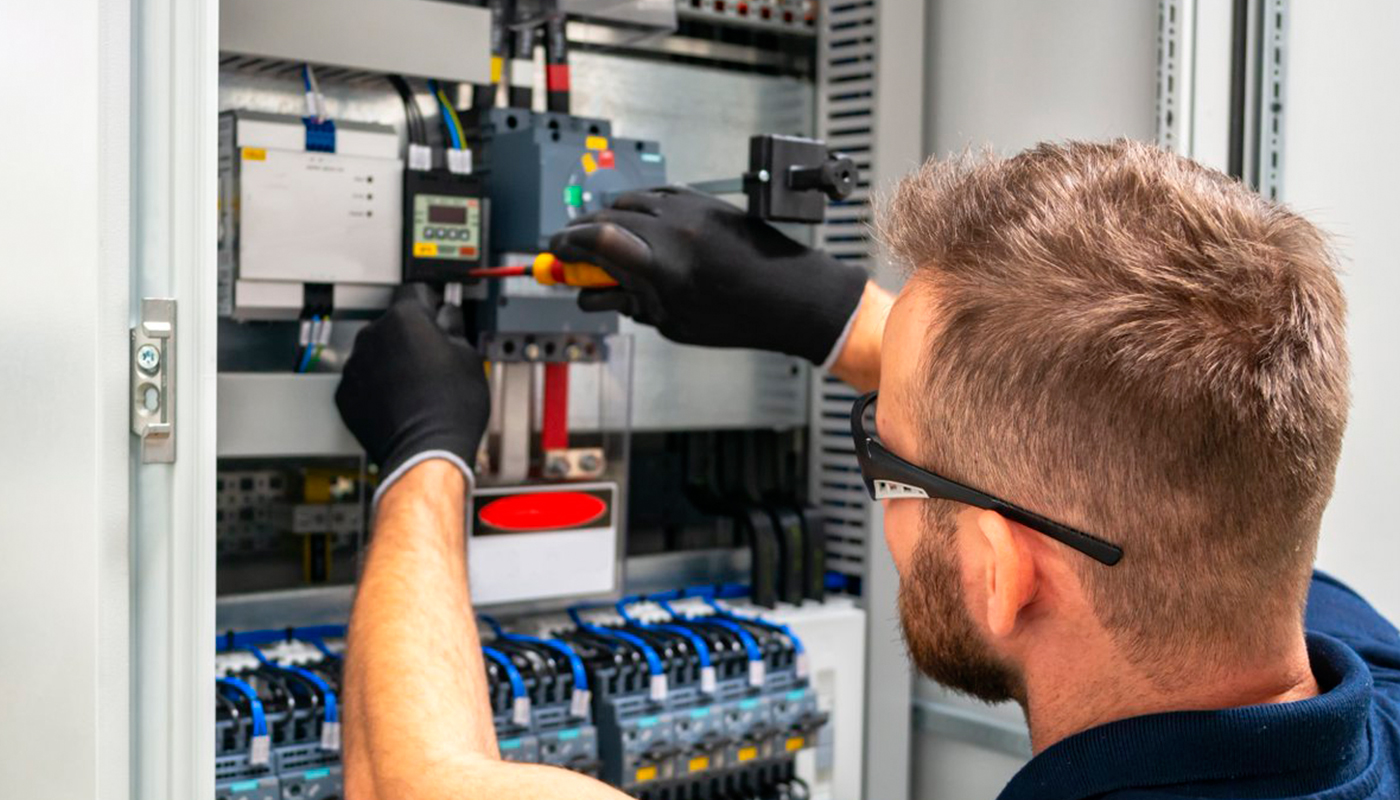 We use only professional equipment and tools, original spare parts, and high-quality consumables. Our technicians have 20 years of experience working with all types of household appliances from well-known brands. Specialists constantly improve their skills to provide you with high-quality services.
Frequently Asked Questions
Do you have any questions you would like to ask us? We recommend reading the answers to the most frequently asked questions first. If you don't find the information you need here, give us a call.