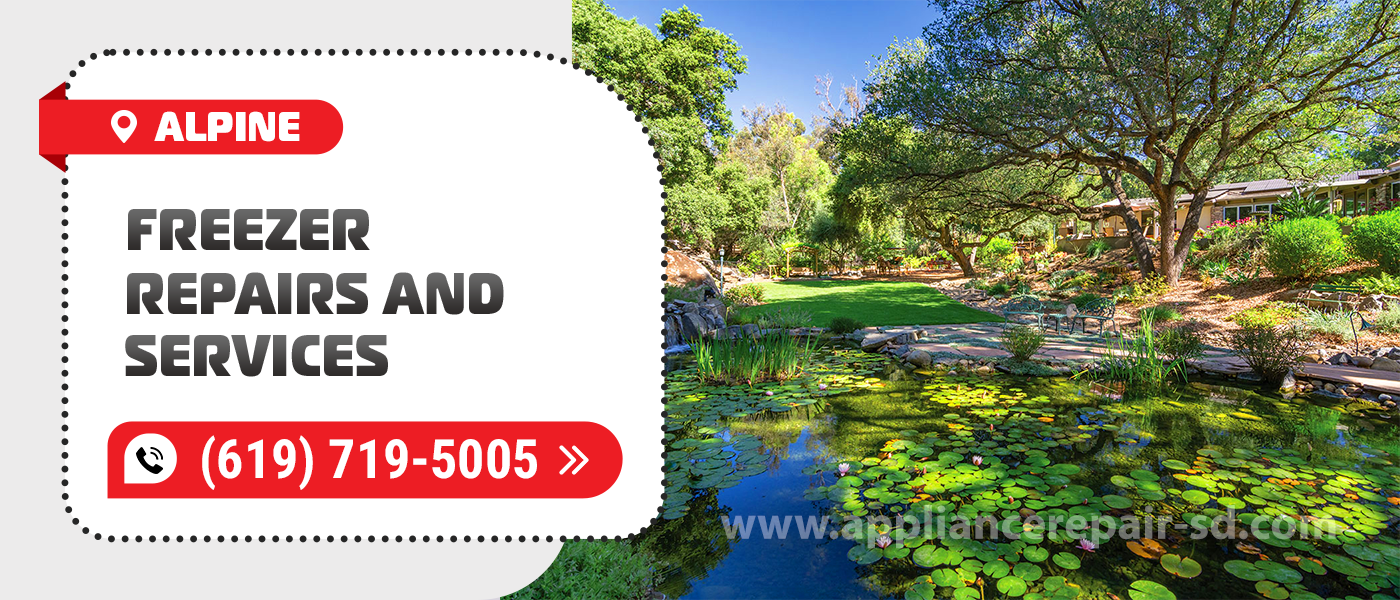 Due to the function of a freezer, you may face unpleasant situations when it stops working properly. Spoiled food, bad smell, a puddle of water, and other consequences are hardly what you would want to face. Thus, it is important to keep track of its condition and apply to a decent company if your item fails. Appliance Service Center is the best choice for any situation! Our team provides the most reliable, quick, and fair-priced Freezer Repair in Alpine, CA!
The local department of our company offers the most flexible scheduling for your order for over 20 years so far. As we are close, we finish Alpine Freezer Repair within a day in over 90 percent of cases. If your case cannot wait even a bit, we have an even faster solution! With a little emergency fee, our technician leaves the office 15 minutes after your call. It is available even during non-working hours and days off!
Another feature is the best pricing. We set the most affordable rates for each Freezer Repair in Alpine, CA. If needed, we can adjust to any budget and requirements. As we care for your time and money, we do not proceed with work if it is not cost-effective. To find out beforehand what is the cost of the needed procedure, call us for free consultations or remote diagnostics.
Those services are free for you but help to clarify the condition of your freezer. Just tell our specialists what makes you worry, and we quickly find the solution and announce its price to you. The list of issues that may happen to a freezer is pretty wide. And we do not recommend you ignore even the smallest ones! Some of the most common troubles with this appliance are:
The item freezes worse, unevenly, or has stopped freezing at all.

It does not defrost automatically.

You cannot turn the freezer on or off.

The temperature is too cold or too warm and you cannot change it.

The screen is blank or showing an error message.

Buttons, knobs, controllers, or touchpads have a poor connection, function wrong, or are cracked.

The control module requires recalibration.

It is buzzing, humming, vibrating more than it should, or making other weird noises.

Any hardware parts are dysfunctional (relay switch, overload protector, motor, compressor, evaporator, condenser, fans, coils, defrost heater, timer, vents, thermostat, ice maker, etc.).

The refrigerating coolant or water is leaking or dripping inside or outside the unit.

Defrost drainer, drain tube, pan, or coils are obstructed or choked.

The unit has an unpleasant odor.

The water inlet valve, blown fuse, compressor mounts, leveling feet, hoses, pipes, bearings, belts, wires, plugs, or other parts are worn off or deformed.

Interior/exterior lamps or indicators are going on and off or not shining.

Ice or snow covers the inner walls or coils.

Any plastic, glass, or steel surfaces, doors, or shelves are cracked or have dents.

The door cannot properly close or open due to a damaged gasket, hinge, springs, joints, switch, latch, or lock.
In any of those situations, our technicians find the most effective solution for you. They pick perfectly suitable spare parts and details, so your item will perform like a brand-new one. With the best professional equipment and materials, we conduct each Freezer Repair in Alpine, CA swiftly and accurately. Your room remains clean, and your electronics work smoothly with us!
Another thing you should never worry about is the highest quality of our work. We confidently back up each Alpine Freezer Repair with a long-term guarantee, as our team is qualified and responsible. We regularly develop skills and knowledge and get licenses for dealing even with luxury and the latest models. Our technicians reanimate any commercial or household freezer of any brand, regardless of how old or rare it is!
We always reach the perfect performance without squeaking or tottering for each appliance. Always offering flawless results, we successfully develop and withstand competition with other companies. Since 2001, we have opened numerous branches in different cities. One of them lets us provide everyone with the most reliable and swift Alpine Freezer Repairs.
And, surely, the key indicator that we do right is the opinion of our customers. After applying to us for Freezer Repair in Alpine, CA, they trust other electronics to us too. They share their positive thoughts in numerous positive reviews. Our clients also recommend us to other people, as they know that we offer the best conditions and attitude.
If you are looking for the most reliable service provider, Appliance Service Center is what you need! Our technicians cope with breakages of any complexity and help make the life of your electronics longer. Just call us any moment and we provide you with the quickest high-quality solution at a favorable price. With us, you always get the best Alpine Freezer Repair and Service!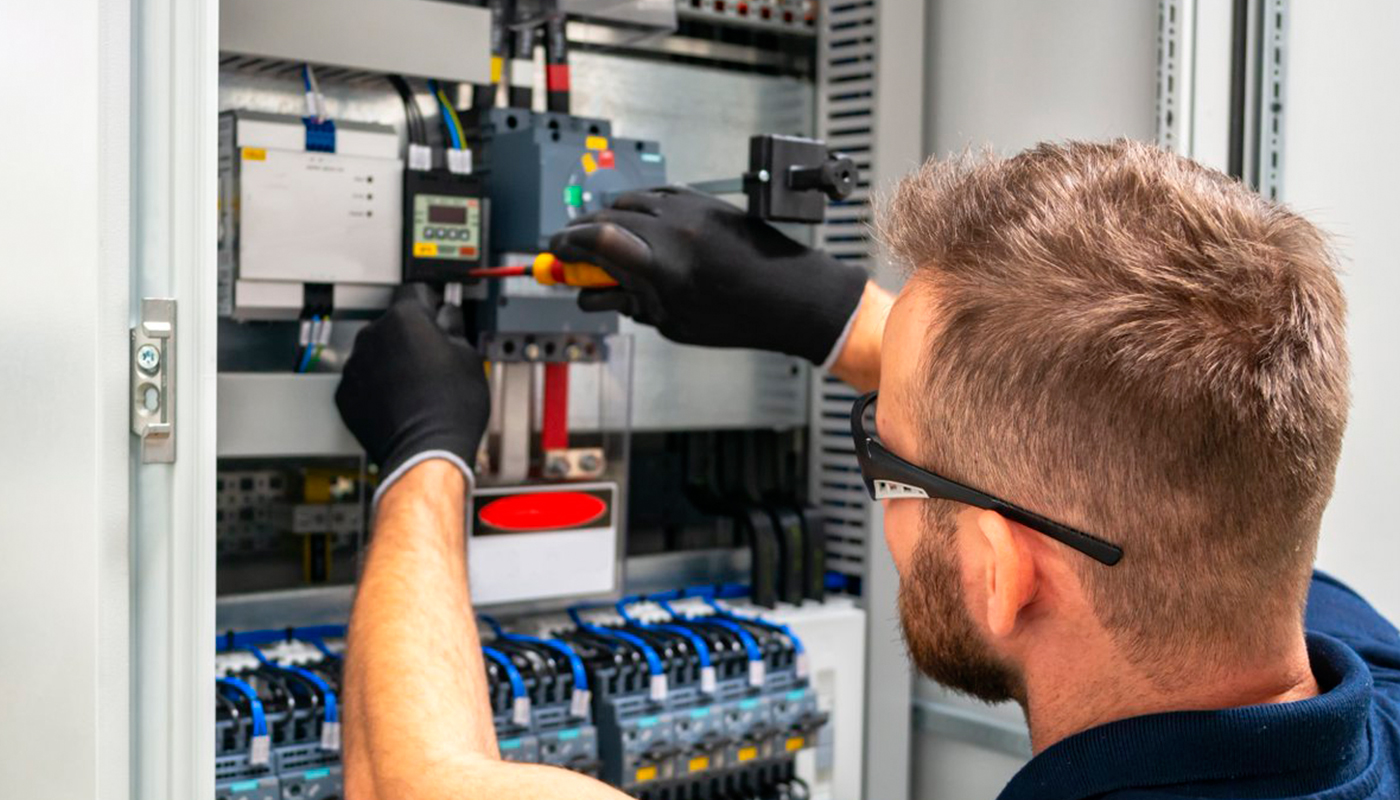 We use only professional equipment and tools, original spare parts, and high-quality consumables. Our technicians have 20 years of experience working with all types of household appliances from well-known brands. Specialists constantly improve their skills to provide you with high-quality services.
Frequently Asked Questions
Do you have any questions you would like to ask us? We recommend reading the answers to the most frequently asked questions first. If you don't find the information you need here, give us a call.