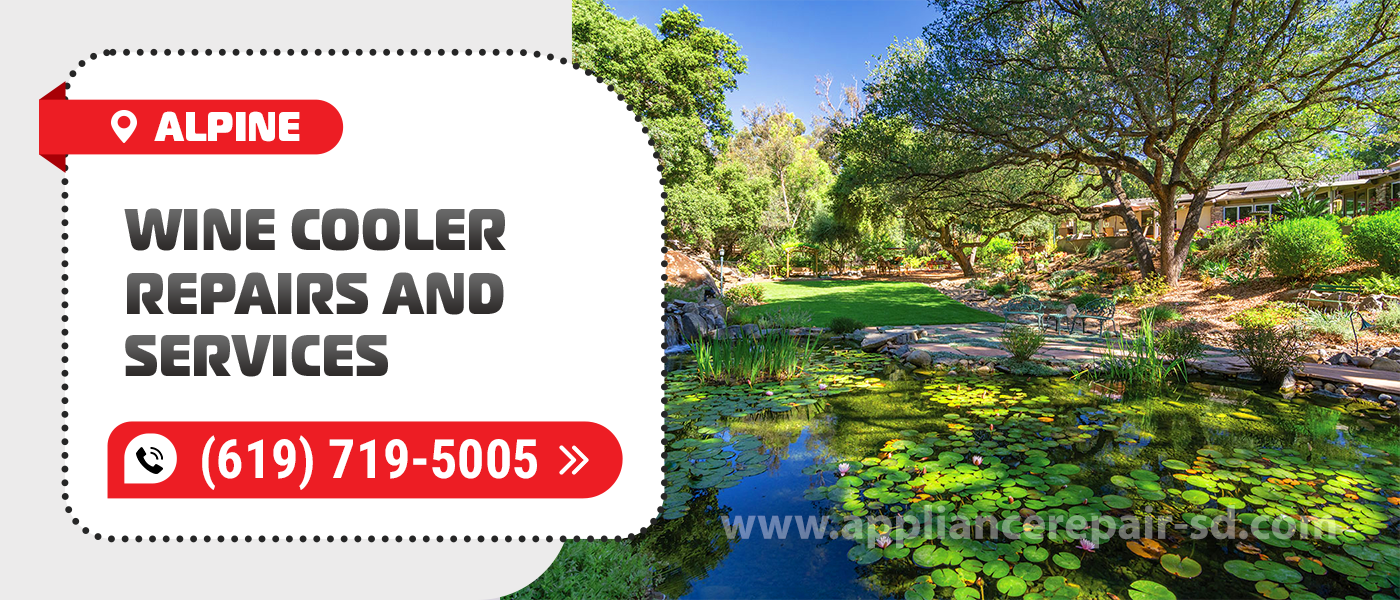 Wine Cooler Repair in Alpine
We strongly believe that people who own a wine cooler have a responsible attitude toward the things they love. As this item provides a perfect condition for wine, wise owners aim to get decent care for this appliance too. And Appliance Service Center is ready to help with top-notch services for your item. We offer maintenance and fixing procedures of the highest quality. Apply to us anytime and get the quickest Wine Cooler Repair in Alpine, CA at the most affordable price!
To get the solution in the shortest terms, you should be attentive to the condition of your item. Contact specialists if you notice even the smallest malfunction. Our team conducts the most effective and durable Alpine Wine Cooler Repair for over 20 years so far. So we can easily eliminate any breakage! The most common issues you may face are…
You cannot close the door tightly or open it easily.

The door glass is cracked.

Hinges, springs, joints, latches, locks, or gaskets are deformed or worn off.

The wine cooler has the wrong temperature or humidity inside.

You cannot change any settings, as controllers, timers, knobs, touchpads, or buttons malfunction.

The screen shows an error or nothing at all.

You cannot turn the item on or off or it pauses when it should not.

The power supply is disrupted, isolation is worn, or the cord or plug is damaged.

The ventilation, condenser coils, or condenser fan is full of dust, ice accumulation, and debris. 

The bearings require lubrication.

The refrigerating coolant is dripping or leaking.

The water is condensing inside or outside of the appliance.

The unit is bubbling, humming, buzzing, or producing other unusual sounds and vibrations.

Interior lamps or outer indicators are not shining.

Shelves, handles, buttons, knobs, leveling feet, belts, or other parts are damaged.

The Peltier modules, process control block, capacitor, starter, thermostat, compressor, condenser, evaporator, fan motor, sensors, or other hardware malfunctions.
Regardless of the complexity of the issue, we make it vanish quickly! Our technicians fluently deal even with the latest and luxury items as they regularly get licenses for working with them. Thus, they can reanimate any commercial or household wine cooler of any brand and model. Our team provides the most effective Wine Cooler Repair in Alpine, CA in any situation! We pick the best-fitting spare parts, mostly original ones, to be sure of a smooth and long performance. And with a set of professional tools and equipment, our team resolves any tasks precisely and dustless.
We also understand that you would not want to wait long until your unit is back to normal. Thus, over 90 percent of our Alpine Wine Cooler Repairs take less than a day to complete! Do you need it even faster? Not a problem! Just let us know that your case is urgent, and the technician will set off to your place instantly! It costs a bit more but means that you get professional assistance at any moment of day or night. Our local department is always open to providing you with the quickest solution.
Even in such a case, our rates remain the most favorable. We always let you know what you pay for and have no hidden bills. And if the work is not cost-effective or advisable, we rather recommend you a replacement. With us, you always get only fair-priced and efficient Wine Cooler Repair in Alpine, CA! We never cheat on our clients. Thus, we honestly inform you about the condition of your item and the expenses for the needed procedures. Plus, we back up all work with a long-term guarantee.
To clarify the situation even before applying for the arrival of the technician, you can call us anytime. We offer free remote diagnostics and consultations so you can get a very informative talk with the specialist. Just tell us what happens, and we quickly find the reason for the breakage. Thus, we also indicate the best way to solve it and can announce the approximate cost of such work. With this information, you can plan the most convenient time to get the most effective Alpine Wine Cooler Repair!
The company, which deserves trust, cares for the quality of its services and for the comfort of its customers. We do great in both! We can adjust to any requirements. So, our clients get the best Wine Cooler Repair in Alpine, CA the way they want. In numerous positive reviews, they leave on our Google page, they note the best attitude, responsibility, and flawless quality. Thus, clients confidently recommend our company to friends and apply to us again to fix other appliances too. Their honest opinion is the best proof of our reliability!
Are you are looking for top-quality, durable, and quick Alpine Wine Cooler Repair and Service at an affordable price? We know what to do! Just call Appliance Service Center or place an online application. Our team always does its best to provide you with flawless results in the most comfortable conditions.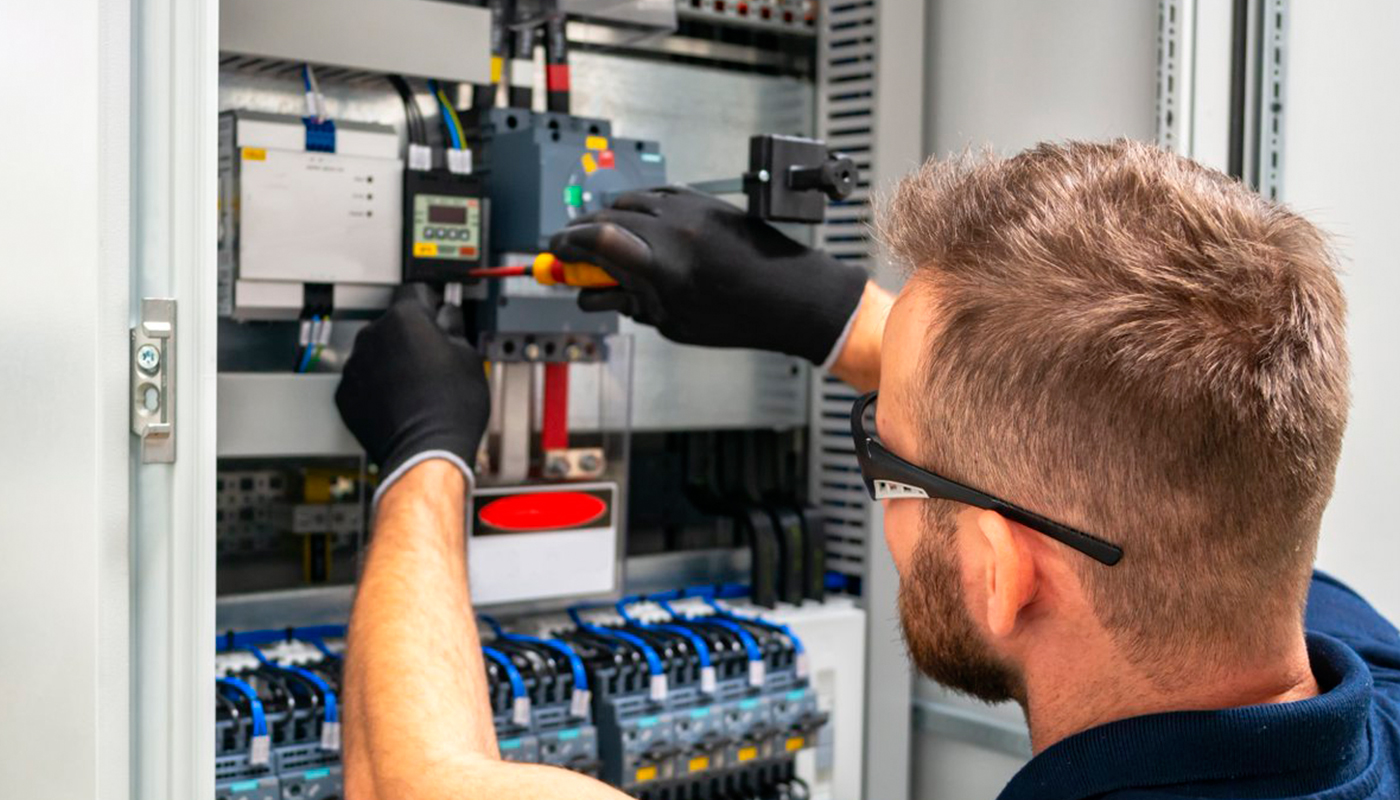 We use only professional equipment and tools, original spare parts, and high-quality consumables. Our technicians have 20 years of experience working with all types of household appliances from well-known brands. Specialists constantly improve their skills to provide you with high-quality services.
Frequently Asked Questions
Do you have any questions you would like to ask us? We recommend reading the answers to the most frequently asked questions first. If you don't find the information you need here, give us a call.