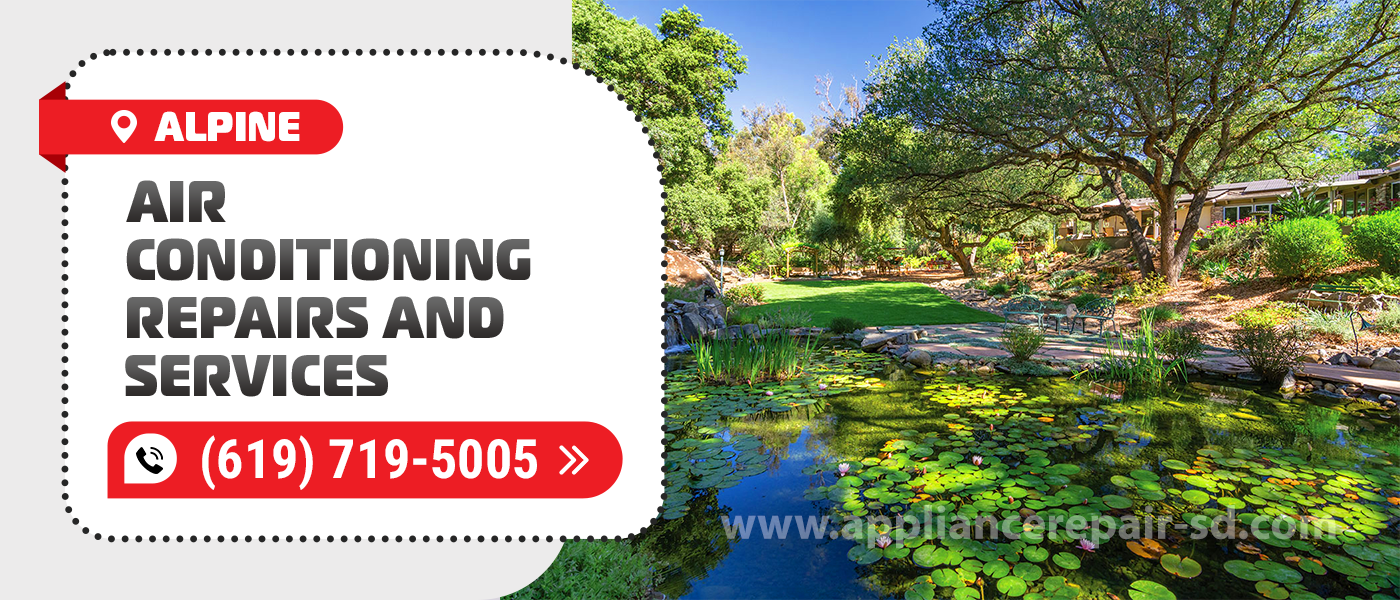 Air Conditioning Repair in Alpine
Air conditioners remind us of chilling the hot air, but they are also capable of heating it in cold seasons. These multifunctional units care for creating comfortable conditions in many houses, offices, malls, and other places. And if one day you notice your AC malfunctioning, you want it back to normal sooner. In such cases, you can always rely on Appliance Service Center. We provide the swiftest top-quality Air Conditioning Repair in Alpine, CA at an affordable price. 
One of the most common things we hear is that the AC malfunctions after downtime. Thus, we always recommend maintaining your units regularly, even when you do not use them. Preventing issues is always better than fixing them. And our team offers the most qualified support for both of those! We provide the most fluent Alpine Air Conditioning Repair to all types, brands, and models of AC.
To find out what exactly your conditioner requires, you can anytime get a consultation or remote diagnostics. We will find the reason for the malfunction and the most effective way to solve it. If everything is well with your item, or if it is beyond repair, we clearly report it. Sometimes we can help you by instructing through a call. In other cases, we recommend you a replacement. Whenever solution we pick, it is always the most rational way out. And mostly, this solution is to apply for the time when we come and conduct the most reliable Air Conditioning Repair in Alpine, CA!
Of course, we do not want you to waste your money in vain. That is why we do not proceed with the repair, which is not cost-effective. The rates for all our Alpine Air Conditioning Repairs are the fairest. You always know what you pay for, and those payments are affordable if you apply to us. To find out the approximate cost of the needed work, just tell us what makes you worry. We recommend you not ignore even minor issues. All appliances are complex units, so each detail has its role and if it fails, the whole item works worse. The most common troubles you may face with your AC are…
It does not turn on or off, comes on and off repeatedly, or works non-stop.

The item turns on but does not cool or heat the air.

It vibrates, buzzes, squeals, grinds, pops, pings, rattles, or hoots strangely or too loudly.

The air is not coming out of the register, or the airflow is too weak.

You cannot set the needed temperature, mode, or other settings.

It heats or cools rooms unevenly or insufficiently.

The water or refrigerant liquid is dripping, condensing, or leaking.

An indicator blinking red or not shining at all.

An electrical, burning, or other unpleasant odor is coming out of the unit.

The fan in the outdoor unit is not turning.

Controllers, blown fuse, power switches, start capacitors, thermometers, relay switches, or fans are out of order.

The motor, thermostat, control board, condensate pump, condenser, compressor, or other hardware failed.

The electricity supply is ruined.

The blower belt, wires, thermostat batteries, contactors, bearings, ductwork, or safety switches require replacement.

The condenser drainpipe, evaporator, condensate pump reservoir, coils, or filters are dirty or blocked.

It was installed wrong or was moved after.
In most cases, if your AC works wrong, you want to solve it sooner. Thus, our local office is a perfect match. It is open round the clock and located close, so the solution comes really quickly. In over 90 percent of orders, we complete any Air Conditioning Repair in Alpine, CA within a day! And for a small emergency fee, the technician sets off to your address 15 minutes after your call. It is available during days off and non-working hours as well.
We never face difficulties during working with any household or commercial conditioner. Our team has over 20 years of experience in this field, so has perfectly refined skills and outstanding knowledge. They stay up to date with the latest technologies, get licenses and raise their qualifications all the time. Thus, they can cope perfectly with any Alpine Air Conditioning Repair, even for the newest and luxury appliances. After they complete the work, your room remains clean, and your item performs smoothly like a brand-new one. 
We back up the highest quality of our repair with a long-term guarantee. Together with the highest proficiency of our team, we have the best equipment and tools. The spare parts and details are mostly original, but we can also use top-quality alternatives when needed. It helps to get the most reliable and durable Air Conditioning Repair in Alpine, CA. And that is not our opinion, but what our clients say! They are satisfied with our work, recommend us to others and post numerous positive reviews.
If you need the most durable and swift Alpine Air Conditioning Repair and Service at the best price, contact us! Appliance Service Center is anytime there for you! Call us or place your application online to get an instant reaction. We provide the most effective solution in the most comfortable conditions in any situation!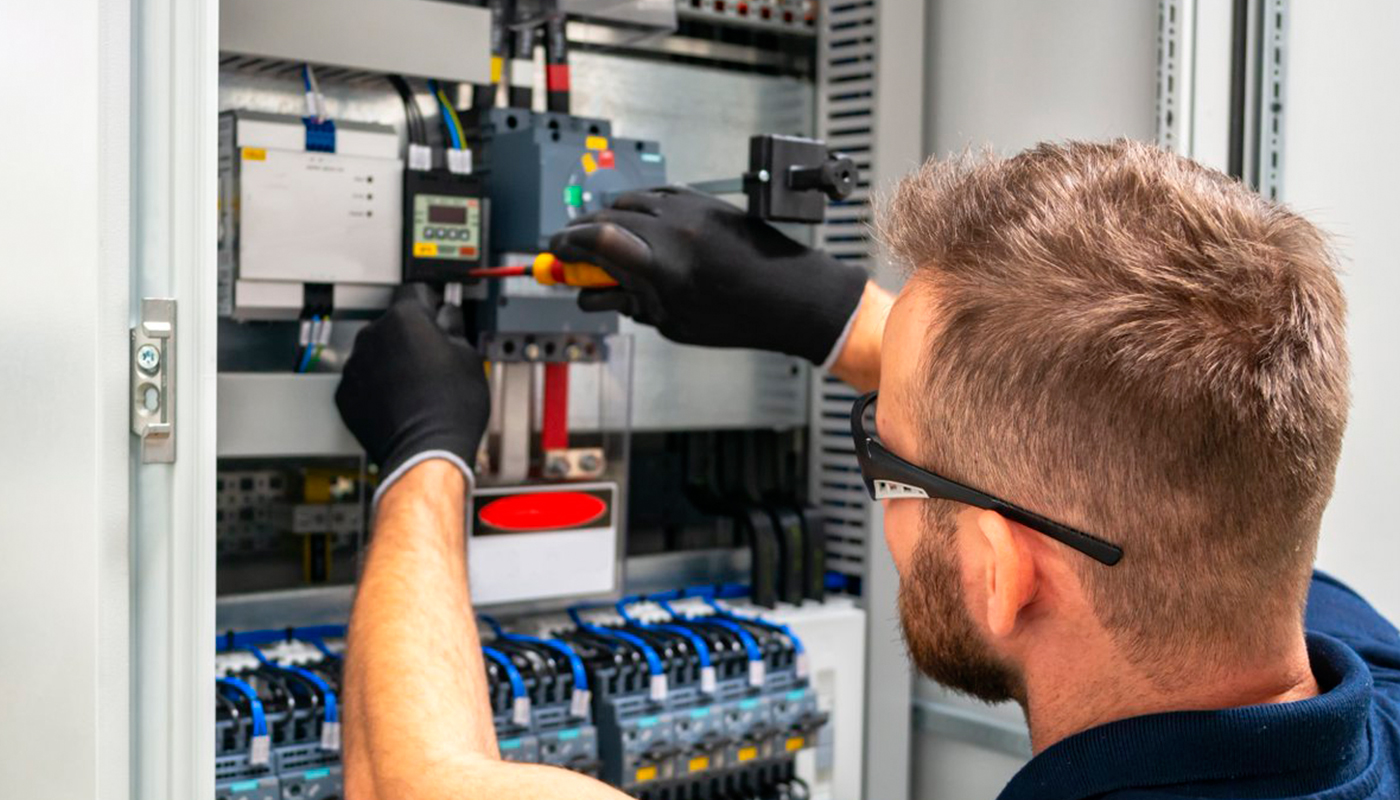 We use only professional equipment and tools, original spare parts, and high-quality consumables. Our technicians have 20 years of experience working with all types of household appliances from well-known brands. Specialists constantly improve their skills to provide you with high-quality services.
Frequently Asked Questions
Do you have any questions you would like to ask us? We recommend reading the answers to the most frequently asked questions first. If you don't find the information you need here, give us a call.