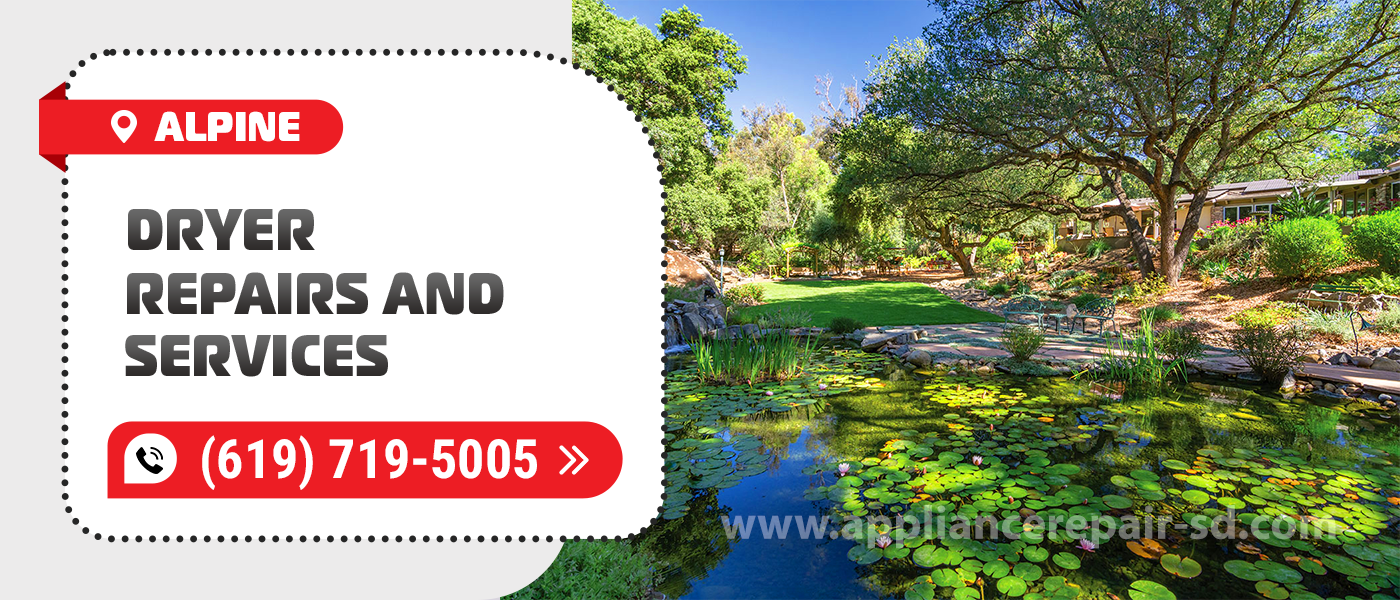 A failed dryer is an unpleasant thing, but this situation is minimum stressful if you apply to a proper company! You can get the best Dryer Repair in Alpine, CA anytime if you contact us. With over 20 years of experience, Appliance Service Center knows by sure how to help you out in any situation. We swiftly make your dryer back to life, always providing the highest quality at the most favorable price.
First of all, each owner of any electronics should remember, that many breakages can be prevented with regular maintenance. Our team gladly helps with it for private and business clients, providing all the needed checkups and cleaning. If the dryer is already broken, you should contact the service center for Alpine Dryer Repair as soon as possible. The sooner we eliminate the problem, the less the chance of having it even more serious.
When you call us, you get any needed information about Dryer Repair in Alpine, CA for free! We offer consultation and remote diagnostics to clarify the situation quickly. This way, we can understand, what causes the breakage, how to fix it, and how much it will cost. If your item is beyond repair or the work is not cost-effective, we rather recommend you a replacement. Applying to us, you get only efficient solutions! 
There are many different issues that you may face with your dryer. Do not ignore any of them, as each detail matters for the proper functioning of your item. The most common troubles with dryers are…
Wrong installation.

You cannot turn the dryer on.

The dryer turns on but does not heat.

Spoiled igniter, wire, or plug.

It does not spin or heat.

It dries too long, insufficiently, stops without completing, or shuts off itself.

The body of the unit heats too much while it is on.

Controllers, timers, buttons, or touchpads malfunction.

The control module requires recalibration.

The information screen shows an error or is blank.

While the unit is on, it produces gas or burning smells, vibrates too much, or makes weird sounds (humming, thumping, buzzing, gurgling, clicking, etc.).

Indicators or lamps are going on and off or not shining at all.

Obstructed lint filter, ducting system, moisture sensor strips, exhaust vent, pipes, or hoses.

The tub is cracked.

The tub is covered with mold and has a bad smell.

The door is not latching, as has a damaged gasket, interlock, or switch.

Worn-off hinges, seals, joints, belts, leveling feet, bearings, handles, buttons, knobs, glides, drum support rollers, or other parts.

Clothes go out wet, smelly, or torn.

The door glass or surfaces are damaged or broken.

Heating elements, timers, start switches, blower wheels, thermostats, thermal resistors, fuse or circuit breakers, motors, or other hardware is out of order.
Our company offers the best conditions for resolving any of those and other problems. Our local department has perfectly customized management and logistics. Thus, in an absolute majority of applications, we finish Alpine Dryer Repair within a single day! And for a little additional payment, you can get it even sooner. For urgencies, the technician departs to you immediately at any moment of day and night. With us, your dryer will perform like a brand-new one again in the shortest terms!
We are ready to adjust to any requirements and budget. Our rates are always the most affordable, as we do not overcharge or trick you. You get a full report of all the expenses, which proves to you that our prices are the fairest! Plus, you can always find out the approximate cost of the needed Dryer Repair in Alpine, CA beforehand.
Our team copes with any models of commercial and household dryers. We have the most effective approach to the newest and the oldest, luxury and budget, or the rarest items. For each case, we pick perfectly suitable details, materials, professional equipment, and tools. To stay up to date always, our technicians get licenses and raise their qualifications all the time. With their impressive knowledge and perfectly honed skills, the most high-quality Alpine Dryer Repairs are unquestionable. Being confident in it, we back up each of them with a long-term guarantee.
Our customers also note the exceptional reliability and the highest quality of each service we provide. They reflect it in their numerous positive reviews and recommend us to other people. With us, you get not only the best Dryer Repair in Alpine, CA but also a friendly and responsible attitude.
We know perfectly how to make clients satisfied, and we have been doing it successfully since 2001. Appliance Service Center offers the best prices, shortest term, and brilliant quality for each order. To get it, just call us or place your application online anytime! With us, you get the most reliable Alpine Dryer Repair and Service in the most comfortable conditions.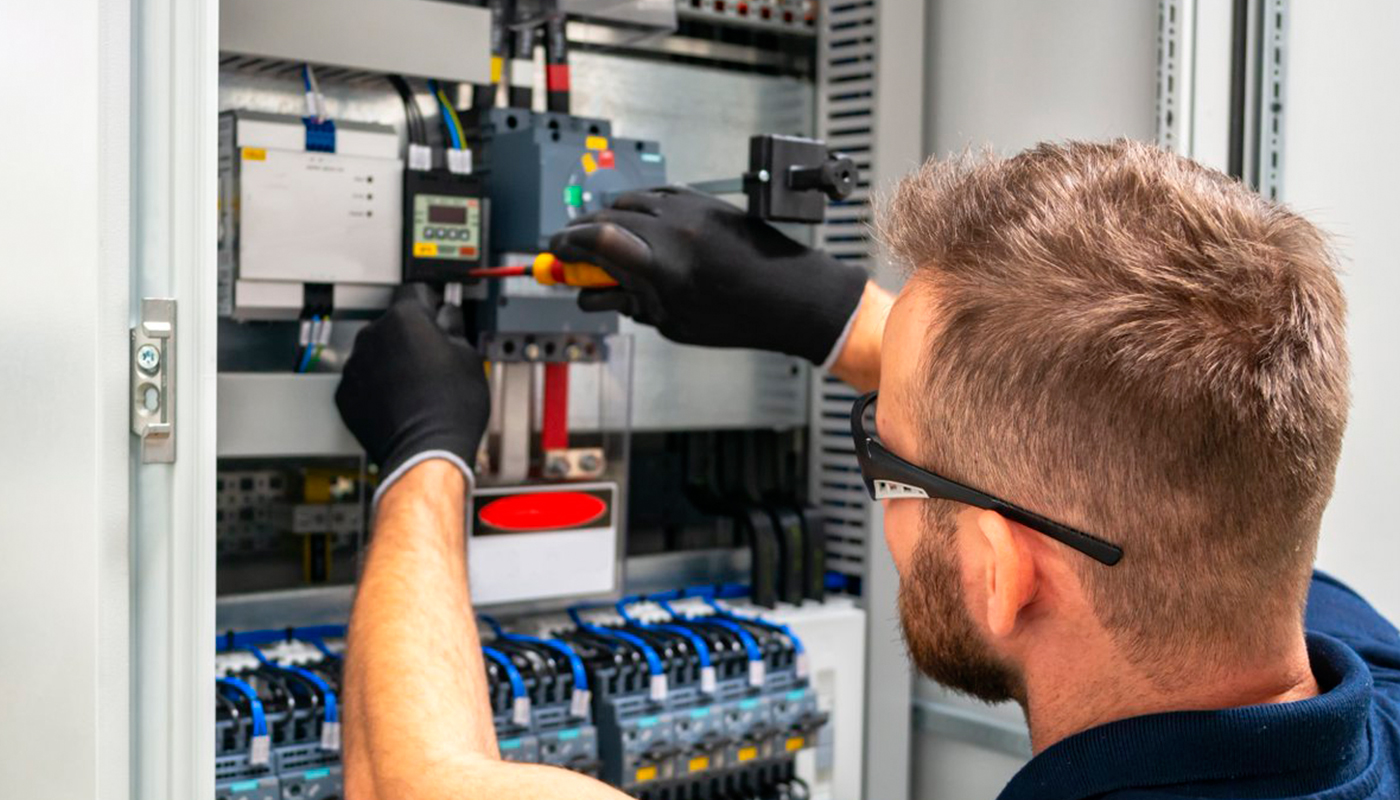 We use only professional equipment and tools, original spare parts, and high-quality consumables. Our technicians have 20 years of experience working with all types of household appliances from well-known brands. Specialists constantly improve their skills to provide you with high-quality services.
Frequently Asked Questions
Do you have any questions you would like to ask us? We recommend reading the answers to the most frequently asked questions first. If you don't find the information you need here, give us a call.